Revolutionizing Sustainable Living: Priscila Azzini's Shipping Container Home Design
Embracing the Future with Container Homes
Welcome to the fascinating world of shipping container homes, where sustainability meets innovation. As urban spaces evolve, so does the concept of home. In this realm, Priscila Azzini, a celebrated designer, has emerged as a visionary, reshaping how we think about living spaces.
Priscila Azzini: A Pioneer in Container Home Design
Azzini, renowned for her eco-friendly and futuristic designs, has become a luminary in the architectural world. Her designs are not just homes; they are a statement of art, functionality, and environmental consciousness. Her accolades in sustainable design are a testament to her commitment to redefining residential architecture.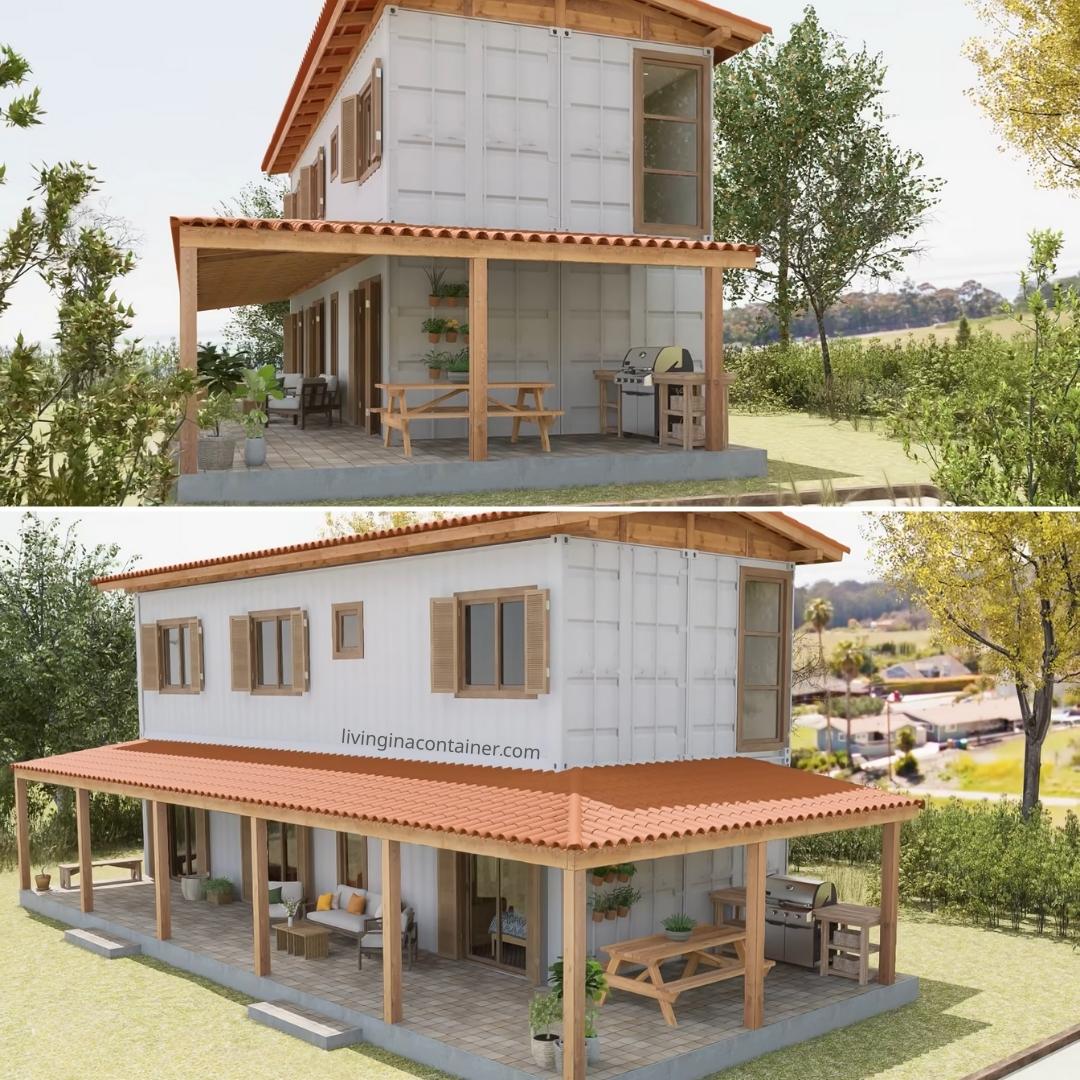 A Masterpiece Unveiled: The 4-Container Design
The star of our story is Azzini's latest creation, crafted from four 40-foot HC shipping containers. This architectural marvel, celebrated on YouTube with over 1.3 million views, stands as a testament to her genius.
Exterior Elegance: A Harmony of Form and Function
This container home showcases an ingenious layout with two containers on each level. The wrap-around veranda and a matching roof are not just aesthetic enhancements; they are functional elements that embody Azzini's holistic design approach. The home's white exterior, complemented by wooden details, strikes a perfect balance between elegance and modernity.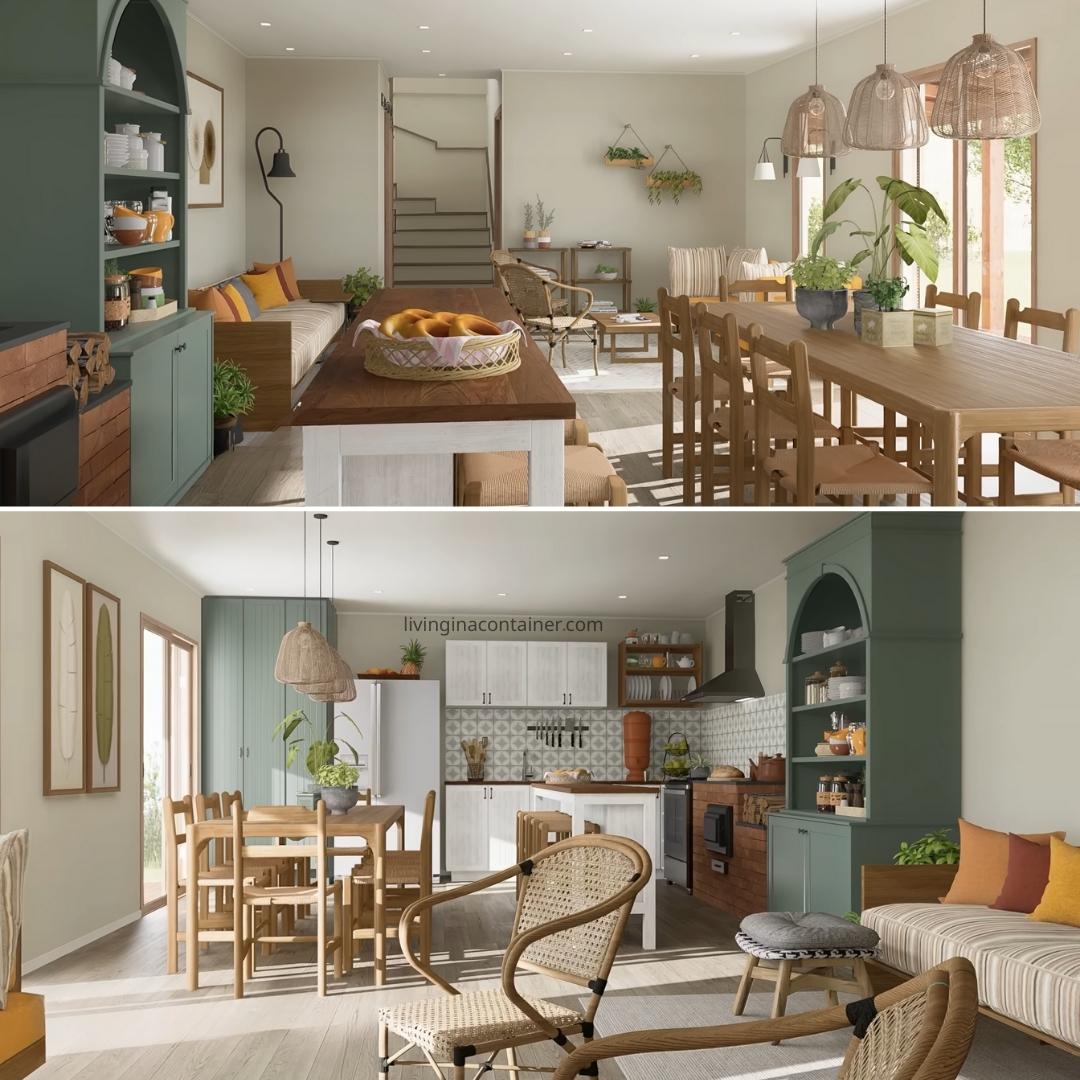 Interior Design: Where Modernity Meets Comfort
Inside, the home spans approximately 120m², encompassing a fluid integration of the living, dining, and kitchen areas. The ground floor follows an open-plan concept, promoting a sense of community and space. Azzini's signature touch is evident in the natural wood details, which stand out against the white kitchen cabinets and dark countertops, creating a warm, inviting atmosphere.
Light-Filled Spaces: A Symphony of Windows
The design's triumph is its abundant natural light, achieved through large sliding windows that extend from floor to ceiling. The upper floor, featuring numerous windows, ensures that every corner of the home is bathed in daylight, banishing any possibility of gloomy spaces.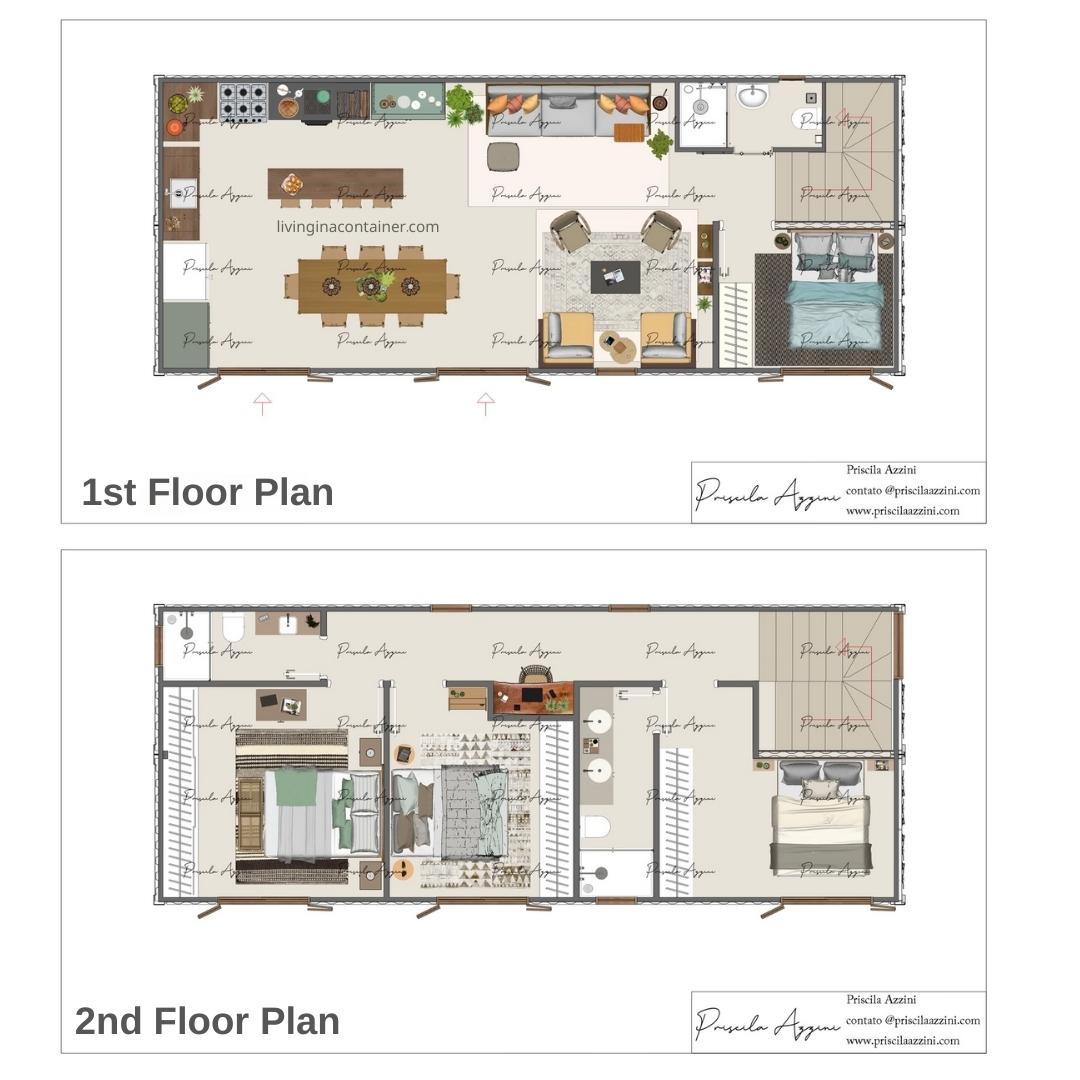 Functional Layout: A Thoughtful Arrangement
The home includes four bedrooms, with three strategically positioned on the upper level and one on the ground floor. This layout not only maximizes space but also ensures privacy and tranquility.
Sustainability at Its Core
Azzini's design is a nod to the growing need for sustainable living solutions. By repurposing shipping containers, she not only minimizes environmental impact but also champions the cause of eco-friendly architecture.
---
RELATED
---
A New Era of Housing: Accessible and Trendsetting
This container home is more than a dwelling; it's a blueprint for future housing. For those inspired by Azzini's vision, our blog offers a plethora of similar designs, each unique and accessible.
In Conclusion: A New Way of Living
Azzini's container home is not just a structure; it's a lifestyle choice that embodies efficiency, beauty, and sustainability. It's an invitation to reimagine our living spaces and embrace a greener, more innovative future.
Explore More
Hungry for more? Dive into Living in a Container blog for a treasure trove of container home designs, and don't forget to check out the detailed video below for a closer look at this magnificent creation.