Nestled in the heart of nature in Swan Lake, New York, USA, this unique Airbnb offers a modern and comfortable holiday experience.
For only $539 per night, you can stay in this shipping container home, which boasts its own private lake against the backdrop of the enchanting Catskill Mountains.
Modern Design Meets Natural Beauty
Home Features: This modern shipping container home offers a spacious living area with 3 bedrooms, 4 beds, and 2 bathrooms. Spanning 1,000 square feet, it features an open-plan living space, an electric fireplace, and a large deck with a lake view.
Bedrooms: Each of the three bedrooms is furnished with a queen-size bed for your comfort. Additionally, there is a full-size sleeper sofa in the living room.
Outdoor Activities: Situated on over 100 private acres, this home is located on the shores of a 10-acre lake. You can fish off the dock, enjoy a peaceful kayak or canoe ride on the lake, or gather around the fire pit in the evening.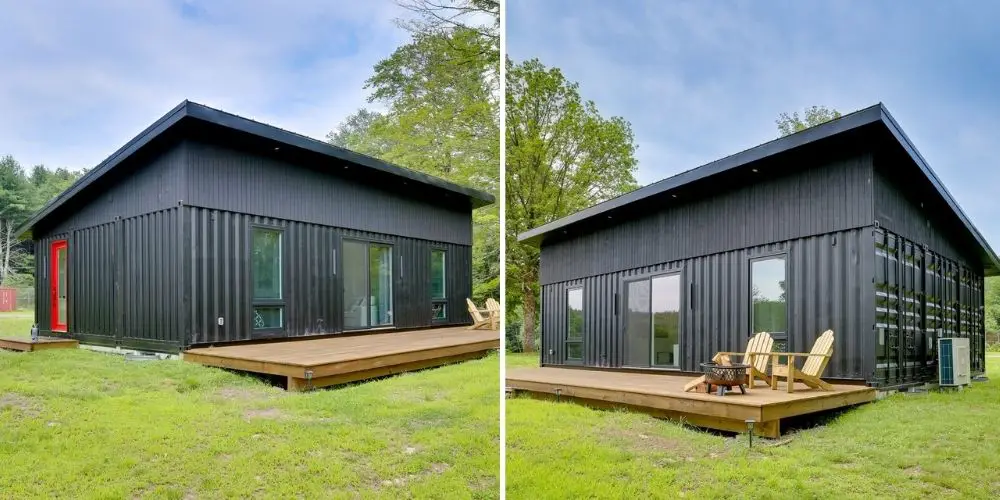 Unique Architecture
Container Transformation: The home is constructed from 3 combined 40ft shipping containers. The containers are placed side by side along their long edges, creating a wide living space.
Exterior and Roof: The black exterior gives the home a stylish look. The triangular roof not only makes the house appear larger but also offers an energy-efficient structure against weather conditions.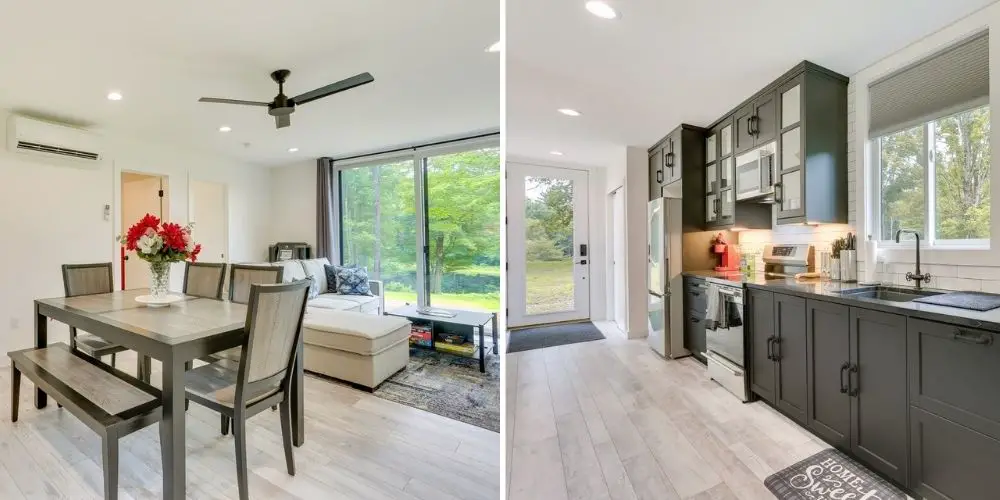 The Brightness of the Interior
Open and Light Design: The interior design of the home is completely open and bright. The light-colored wall paints and furnishings, combined with dark kitchen cabinets, create an elegant interior.
At the end of this journey into the shipping container home in Swan Lake, it's important to note that creating a spacious and livable home with 3 40ft shipping containers is indeed possible.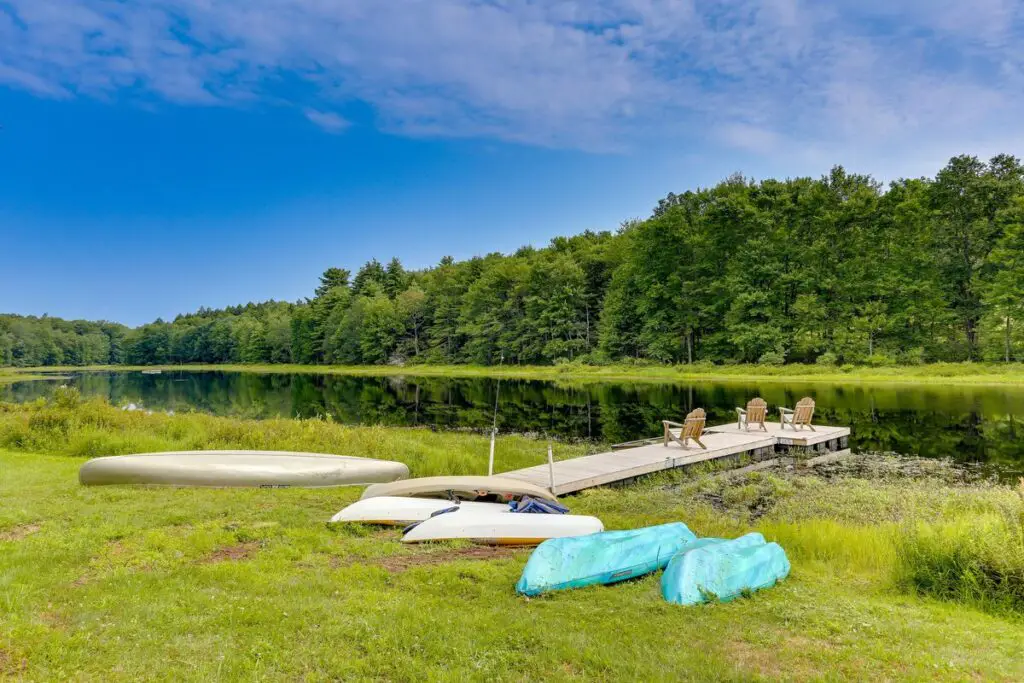 ---
RELATED
---
How to achieve this involves careful planning and design, ensuring the containers are strategically placed to maximize space and functionality.
Insulation, interior layout, and utility setup are key factors in transforming these containers into a comfortable and aesthetically pleasing home. This unique property exemplifies how innovative design can meld with nature to provide a serene and rejuvenating holiday experience.
Recently, I've noticed that shipping containers have become a real treasure for entrepreneurs eager to earn from rental properties.
There's a growing demand for secluded spots, where peace and privacy are key. This trend is making these containers a perfect choice for building beautiful homes in places where traditional construction just isn't possible.
If you're interested in exploring more homes like this one made from 3 shipping containers, you can check out other designs here.