Have you ever wondered what living in a container house looks like? In Mexico, modern home made from two repurposed shipping containers are reshaping how we think about home design.
Container homes are stylish and unique, with their unconventional shape adding to the aesthetics of the dwelling. These homes have been used as an inexpensive and effective way to provide housing in areas that would otherwise be difficult to build on.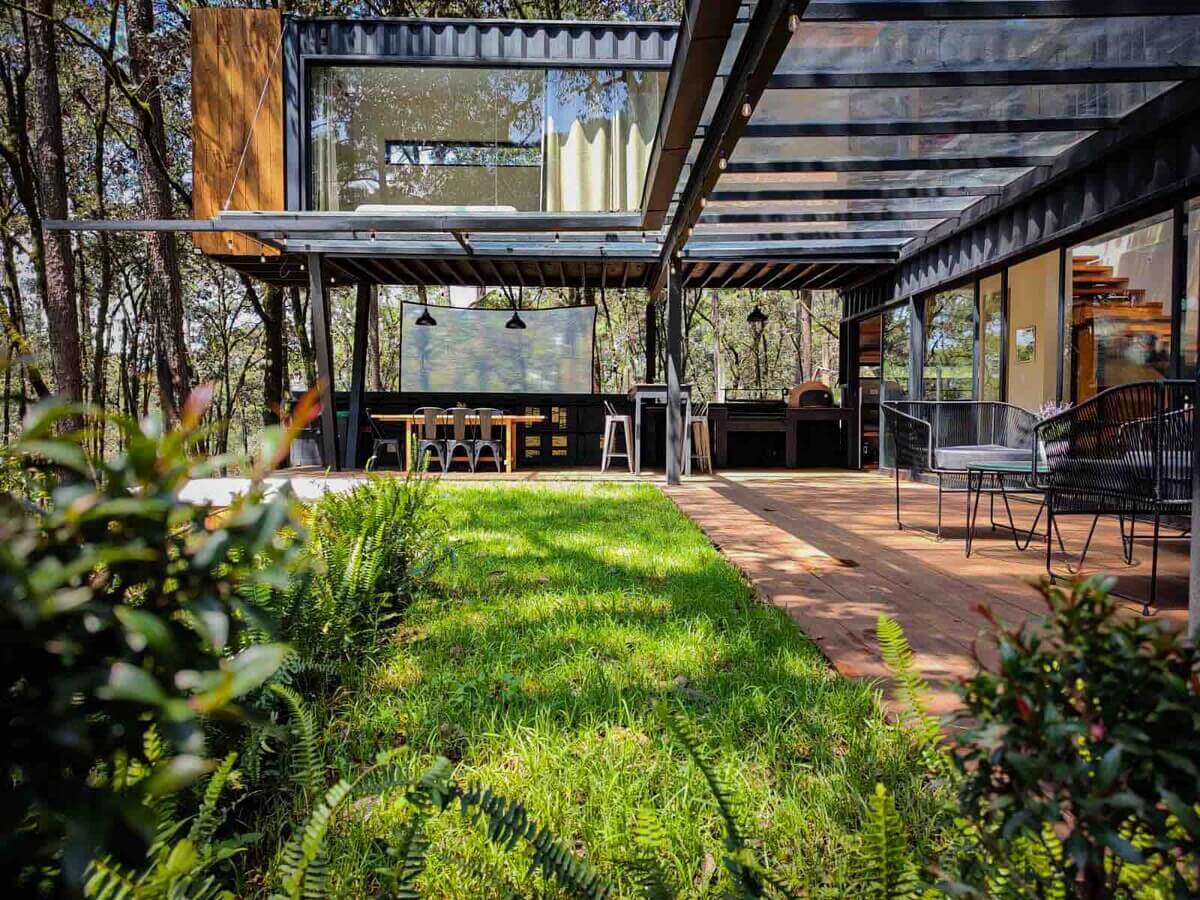 Building a Home in the Forest: A Shipping Container House
Have you ever dreamed of building your own home in a picturesque forest setting? In Valle de Bravo, Mexico, one family has done just that – with a bit of an unconventional twist.
Nestled deep in an oak and coniferous forest is an incredible home made from two shipping containers.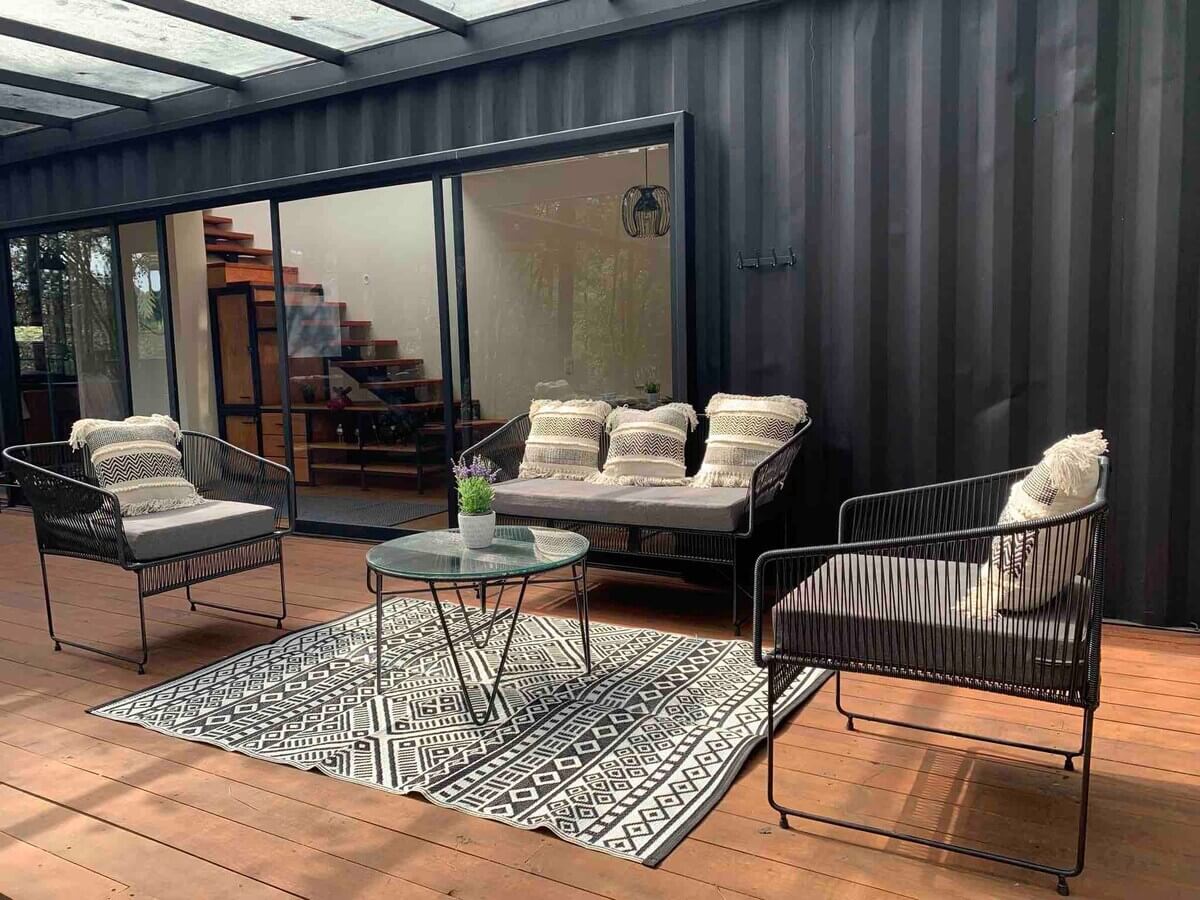 The project started when the family decided to build their dream home in one of the most beautiful areas of Mexico, Valle de Bravo. They wanted to create something that is both practical and aesthetically pleasing, so they used two large shipping containers as the main structure.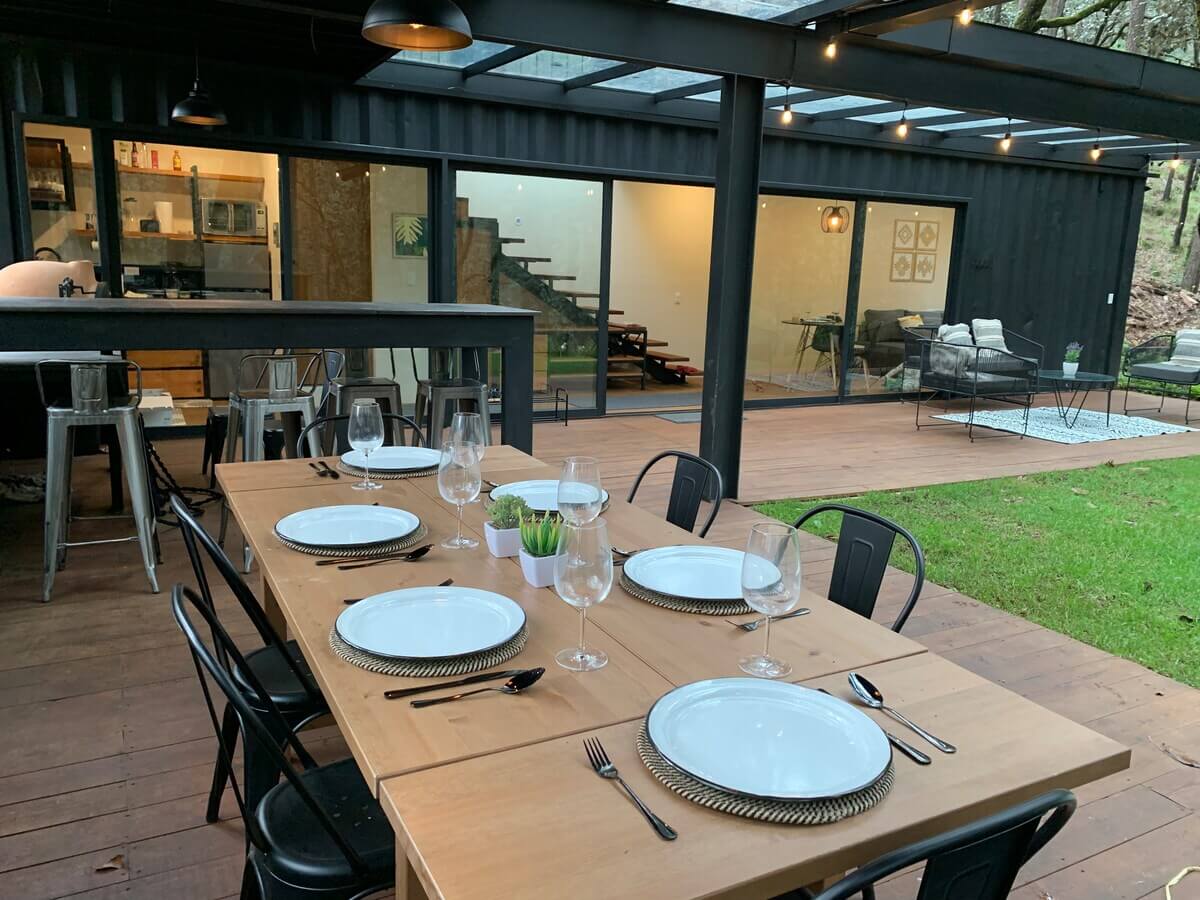 The design features open-plan living spaces with large windows that take advantage of natural light and also offer stunning views of the surrounding landscape. The exterior is accented with wood panels that add texture and contrast to the simple steel lines used for the containers. The combination creates a unique and modern look that fits perfectly into its surroundings.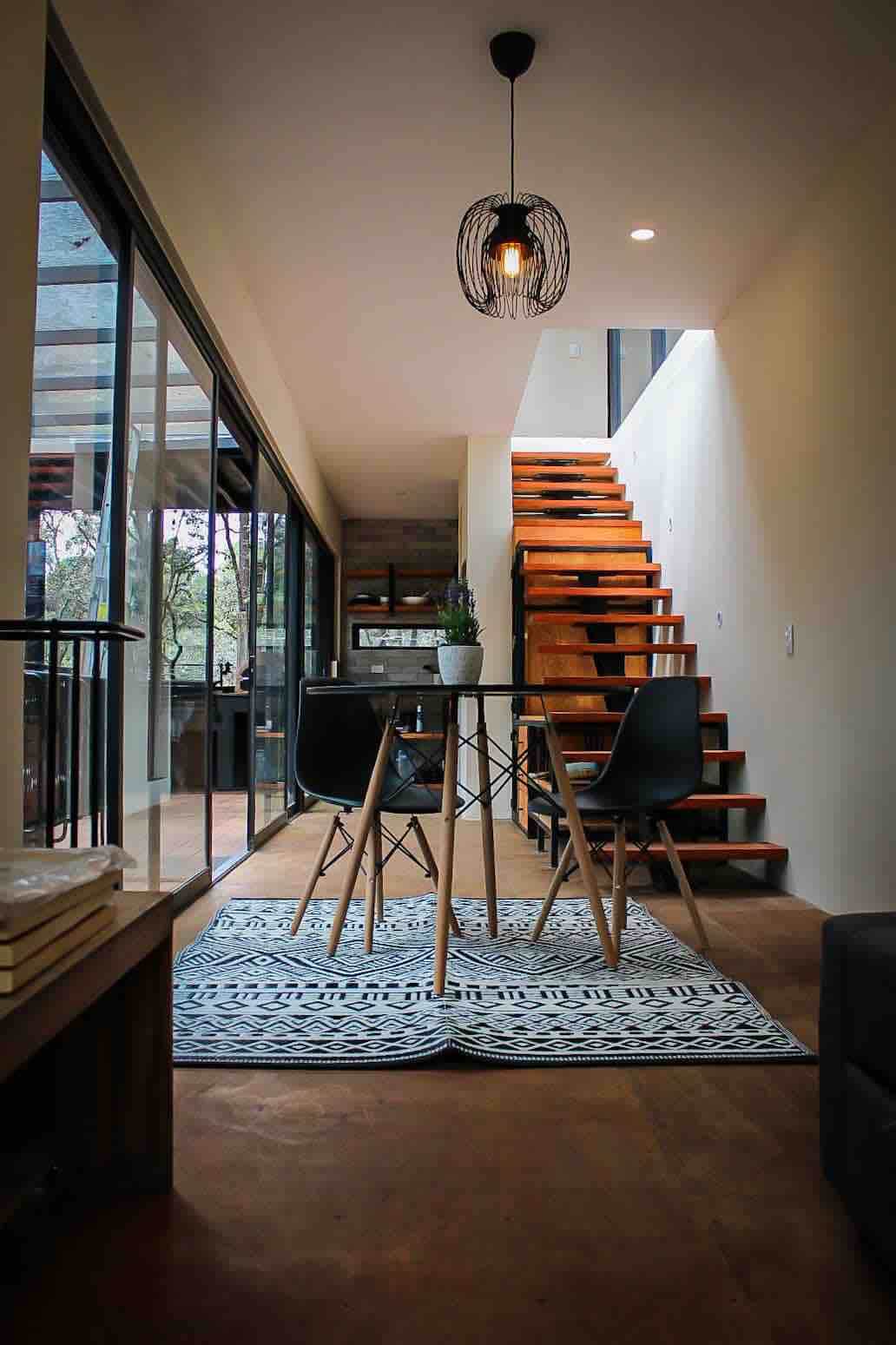 Unwind in Nature: A Weekend Getaway at a Magical Container Home
Located in Valle de Bravo, this stunning container home is equipped with all the amenities one could want while taking a break in the countryside – including a jacuzzi, terraces, fire pit and other comfortable places to relax.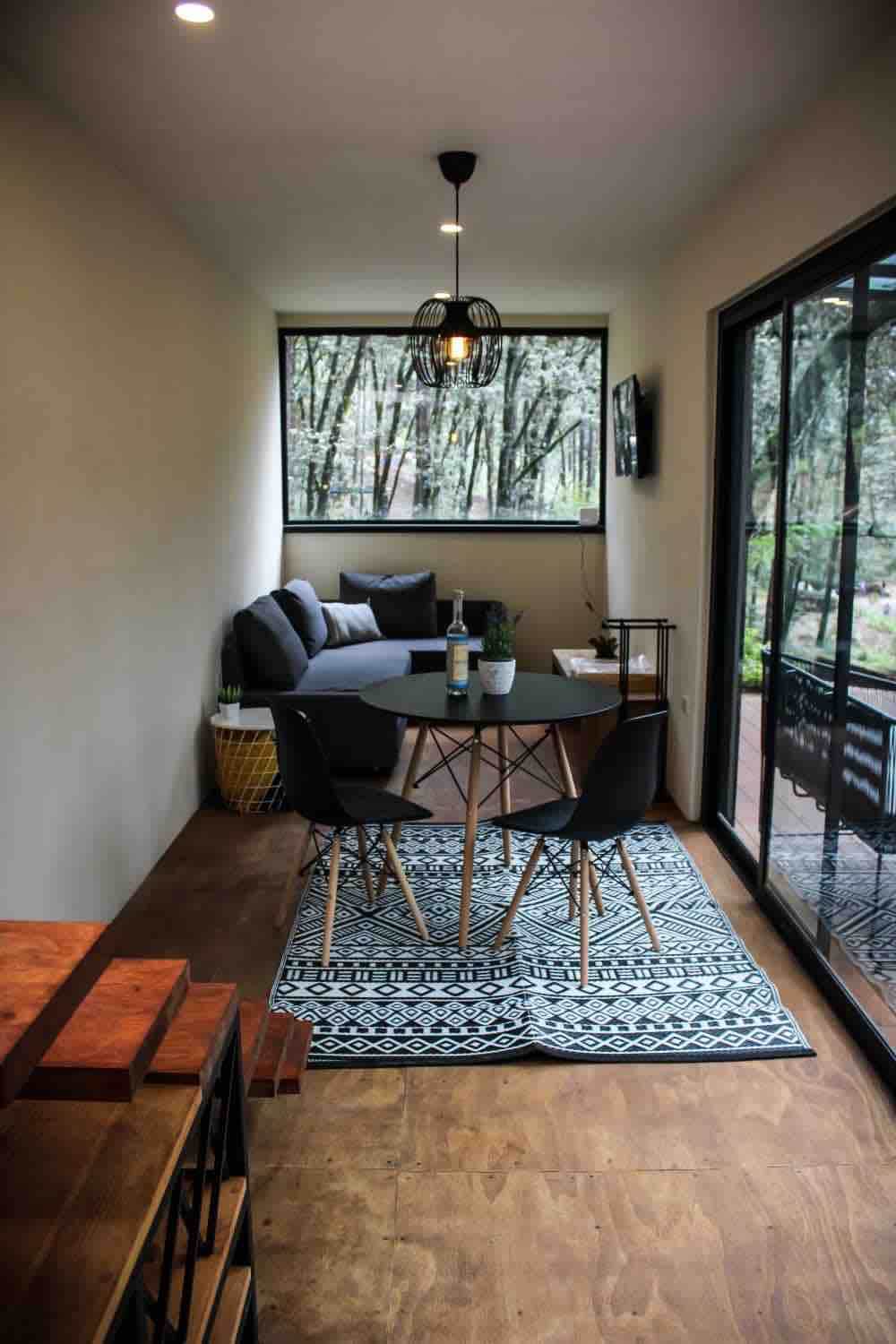 An Amazing Two-Story Shipping Container Home
The house also has two bedrooms – one with a king size bed and an amazing panoramic view of the forest and another with a queen size bed and single sofa bed that leads out onto the back of the forest. Both bedrooms are complete with independent access, making them perfect for solo travelers or families alike.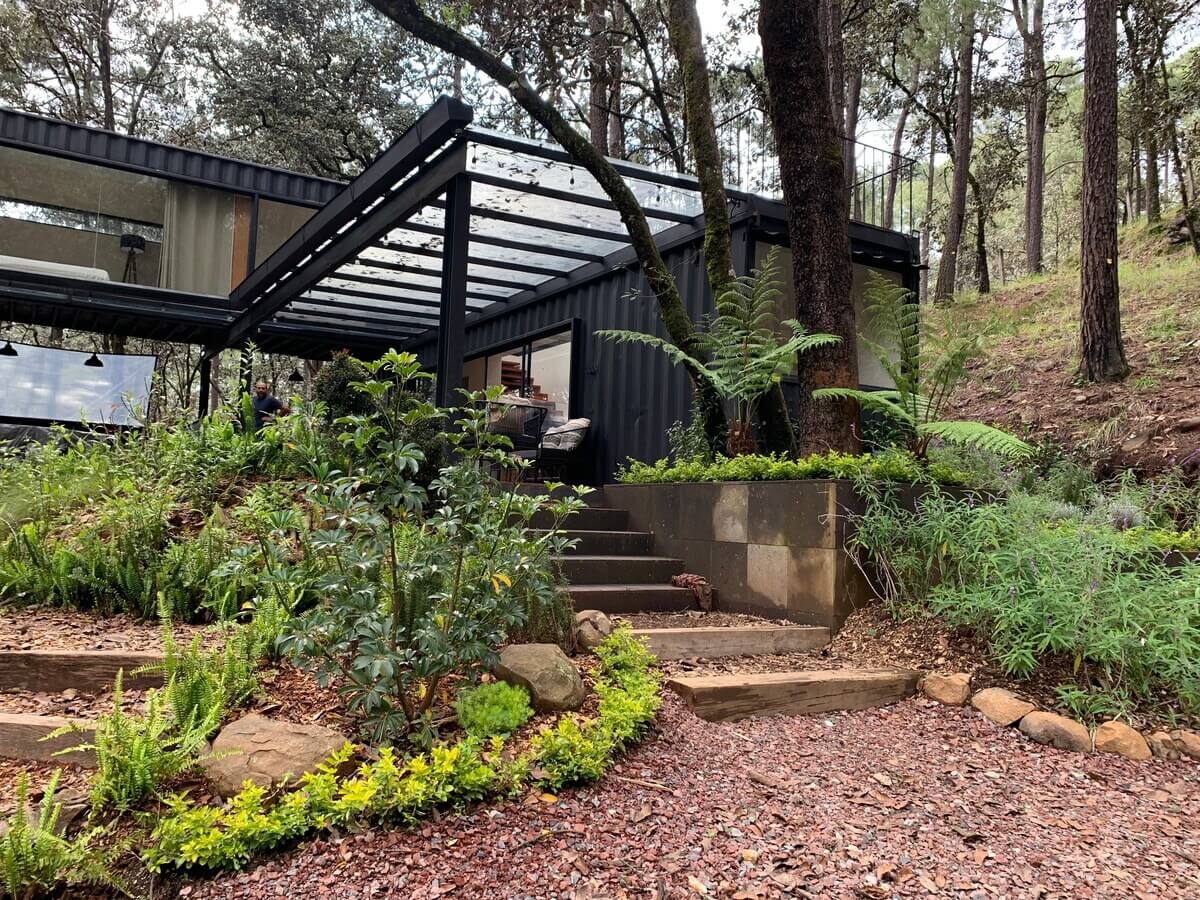 In addition, there are two terraces – one on the ground floor that houses a barbecue, clay pizza oven and jacuzzi, as well as an upper balcony where you can take in breathtaking views of your surrounding forest setting from above.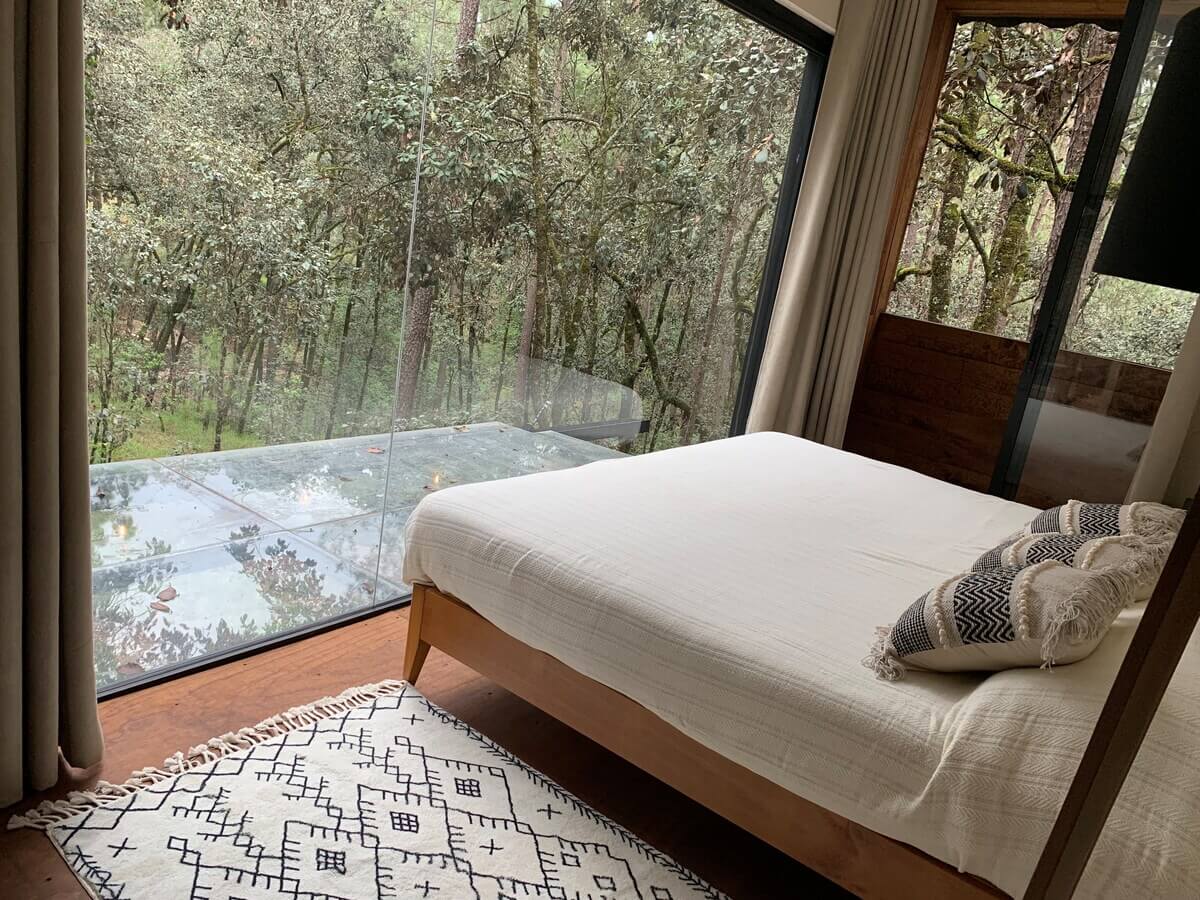 So whether you're looking for some peace and quiet or just want to take a few days off away from it all – this two-story shipping container home offers an amazing escape for anyone who needs it!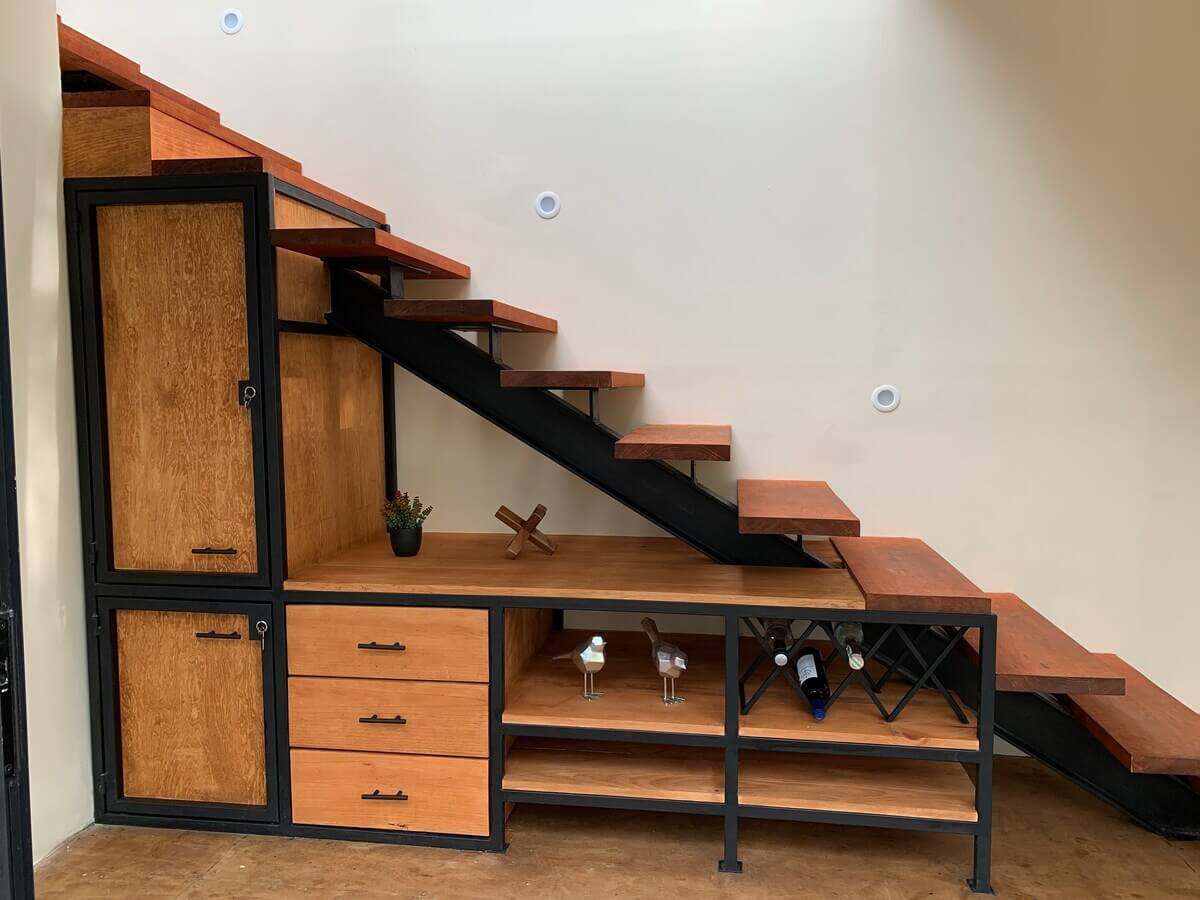 The cost of building a container house is much lower than traditional construction, allowing more people to purchase their own home or start up a business using a container as the base structure.
No matter your budget or style preference, there are plenty of unique options available when it comes to building your own container home.
Have you ever dreamed about owning your own stylish modern dwelling?
Why not take a look at what shipping containers have to offer?
Read Also :
3-story Container Home Built in 3 years
Shining 3-story Kurihama Shipping Container House
2-Story Shipping Container Home
If you are interested in structures made with shipping containers, you can find what you want among thousands of container house models. Be aware of the contents by following our Facebook and Pintereset accounts.