Welcome to contemporary living in the tranquil city of Agosa Springs, Colorado! This brand new container home is truly one of a kind, with all its modern amenities set within a picturesque mountain landscape.
The exterior offers a large private deck with gorgeous views of the surrounding mountains, while on the inside you will find a beautifully designed kitchen featuring stainless steel appliances and granite countertops.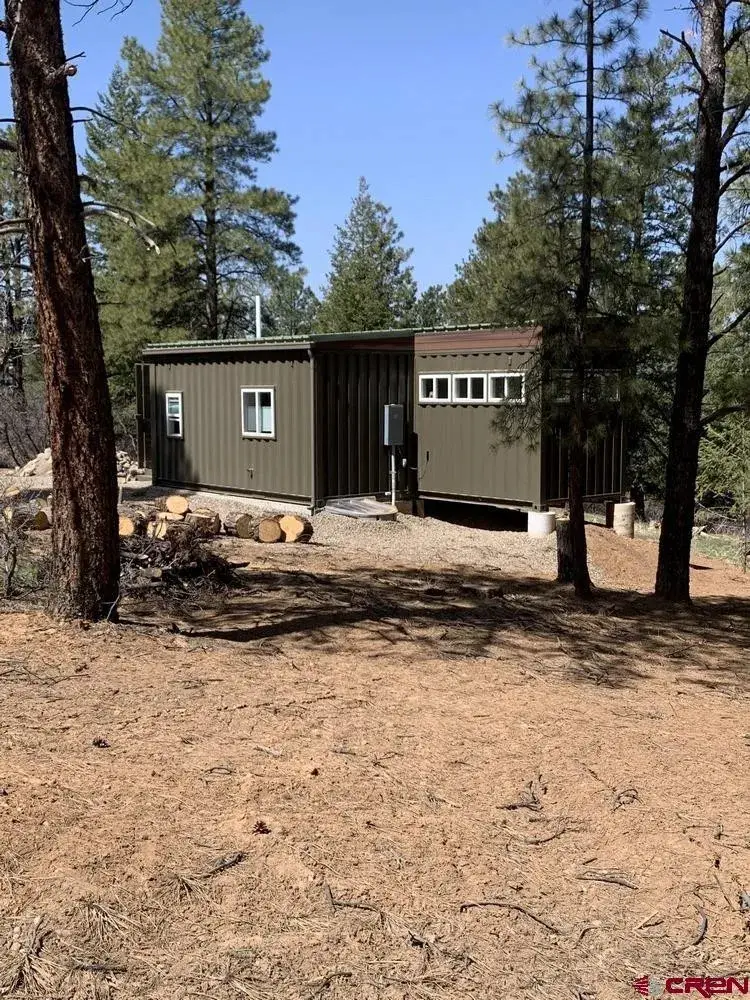 This container home also has water filtration system, radiant in-floor and ceiling heating, and vinyl planking flooring throughout. At this amazing container home located in Agosa Springs, you'll be able to enjoy all the comforts of modern living while taking full advantage of the serene environment that this beautiful area provides. Whether you are looking for an idyllic getaway or simply searching for your ideal place to live, Agosa Springs has everything you need and more!
Read Also : Can I build my own Shipping Container Home? – Step by Step Inspiration
This exquisite container home offers a spacious one bedroom, one bathroom layout, giving you all the space you need to live comfortably. The bedroom is well-lit and inviting, while the luxurious bathroom includes granite countertops and modern fixtures.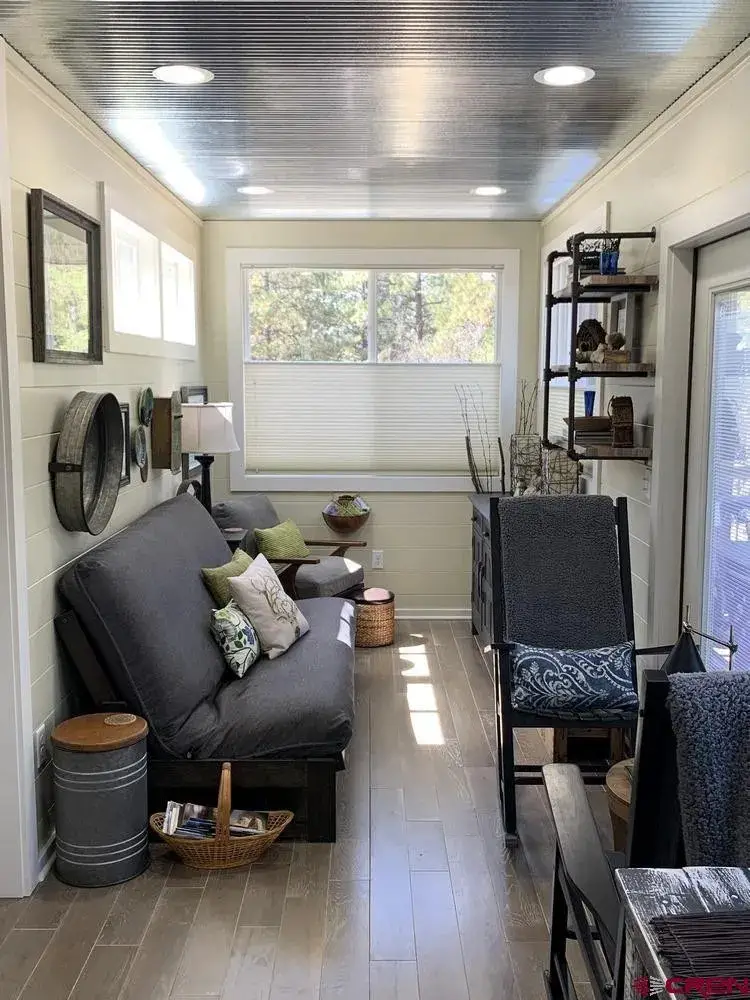 In addition to its beautiful interior, this container home also has a great well with plenty of access to clean water. With all these features combined with the breathtaking views of Agosa Springs, it's no wonder why this property has become so popular in such a short amount of time!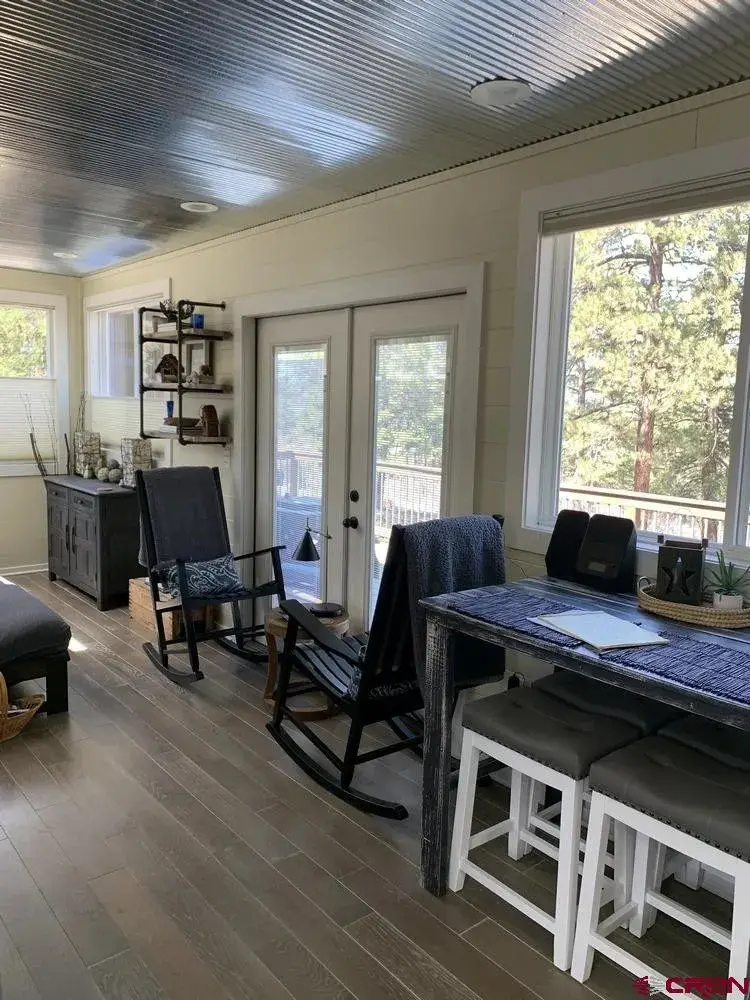 Nestled in a one-acre lot, this 480 square foot container home was built in 2022.
This container home is equipped with all the amenities needed to provide a quality living experience while still being able to reap the benefits of living close to nature.
This gorgeous container home located in Agosa Springs is now available for sale at a very competitive price of $329,500.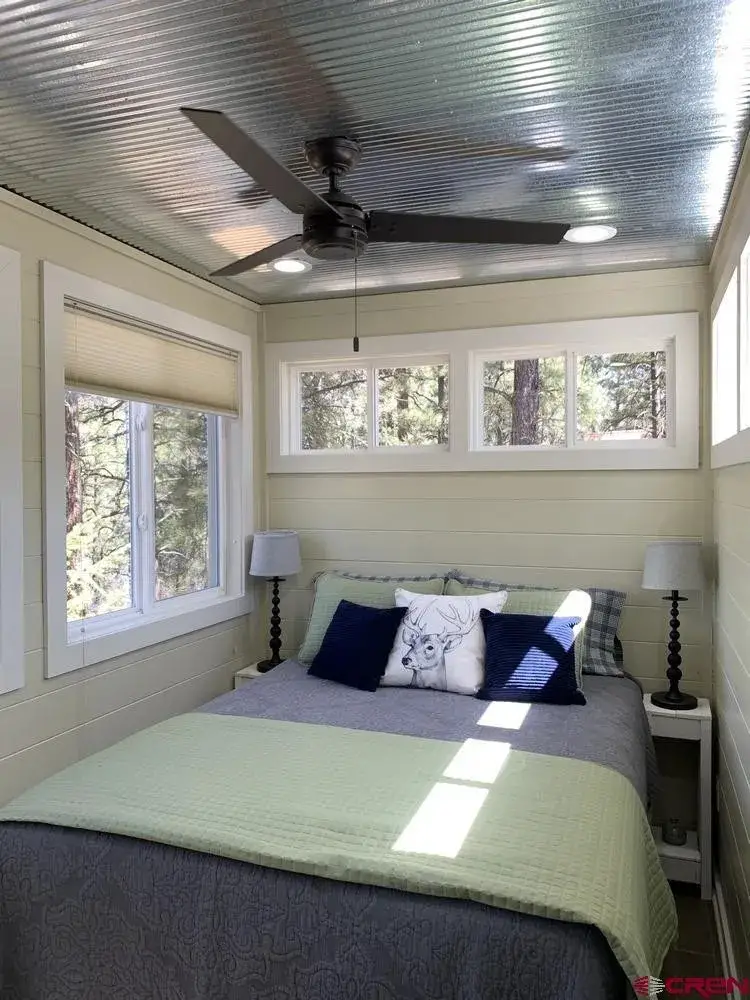 This 480 square foot container home was built using two shipping containers – one 40ft and one 20ft. Utilizing the structural strengths of the containers, modern materials, and design, this home provides a amazing living experience with all the benefits of being close to nature.
Read Also : 3x20ft Shipping Container Into Perfect Living Space
This quaint home has all the amenities you could need – from its well to its private deck and radiant heating systems. Everything about this home has been carefully thought out so that you can enjoy Agosa Springs without having to compromise on comfort – all for an unbeatable sale price of $329,500! (Realtor)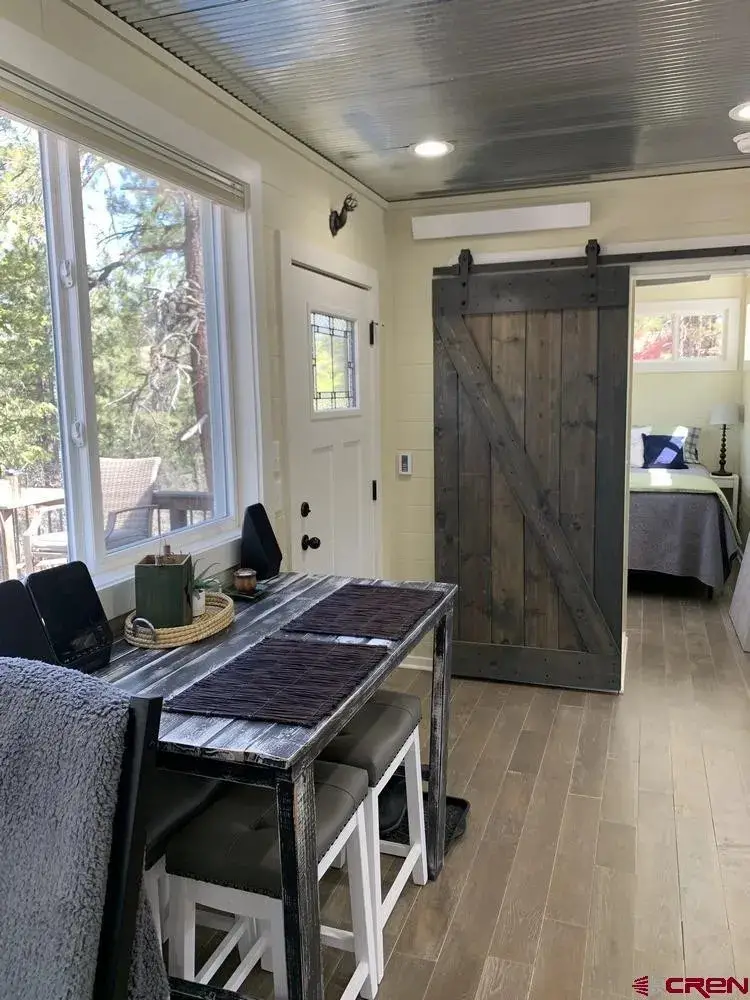 With a lot of recycled materials and eco-friendly solutions, this container home stands out for its charming design.
Built with two shipping containers – one 40ft and one 20ft – the exterior features a large veranda and is painted in military green. To complement the outside, the inside is decorated in military green.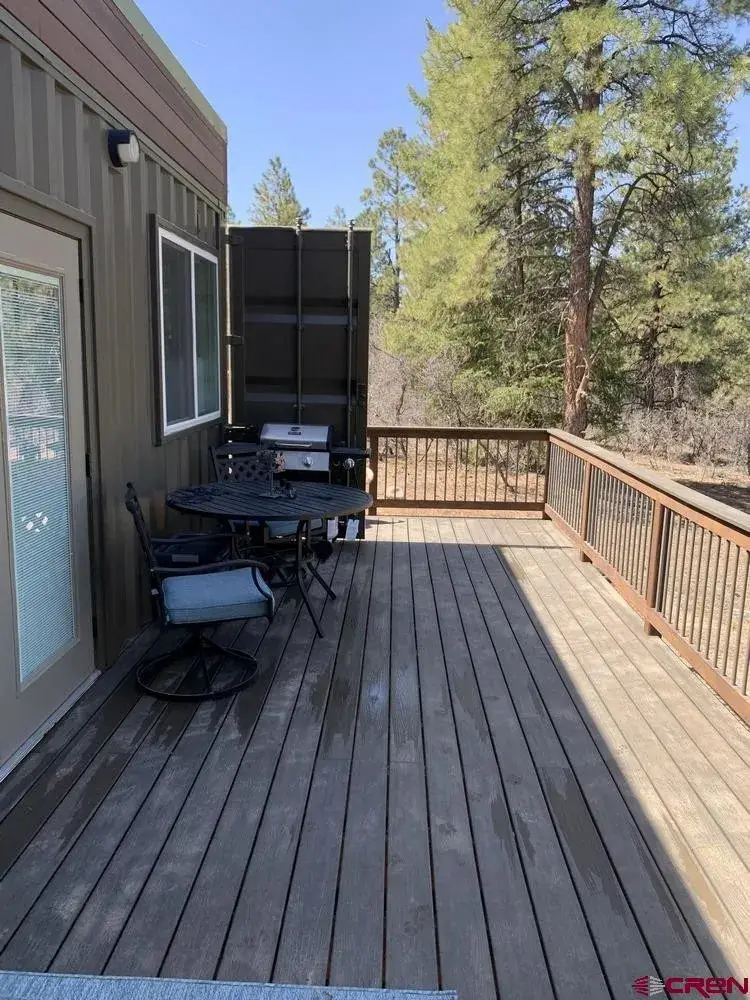 All this, combined with its 480 square feet of living space, makes this Agosa Springs property an opportunity you won't want to miss! And with its unbeatable $329,500 sale price – it really is an offer you can't refuse!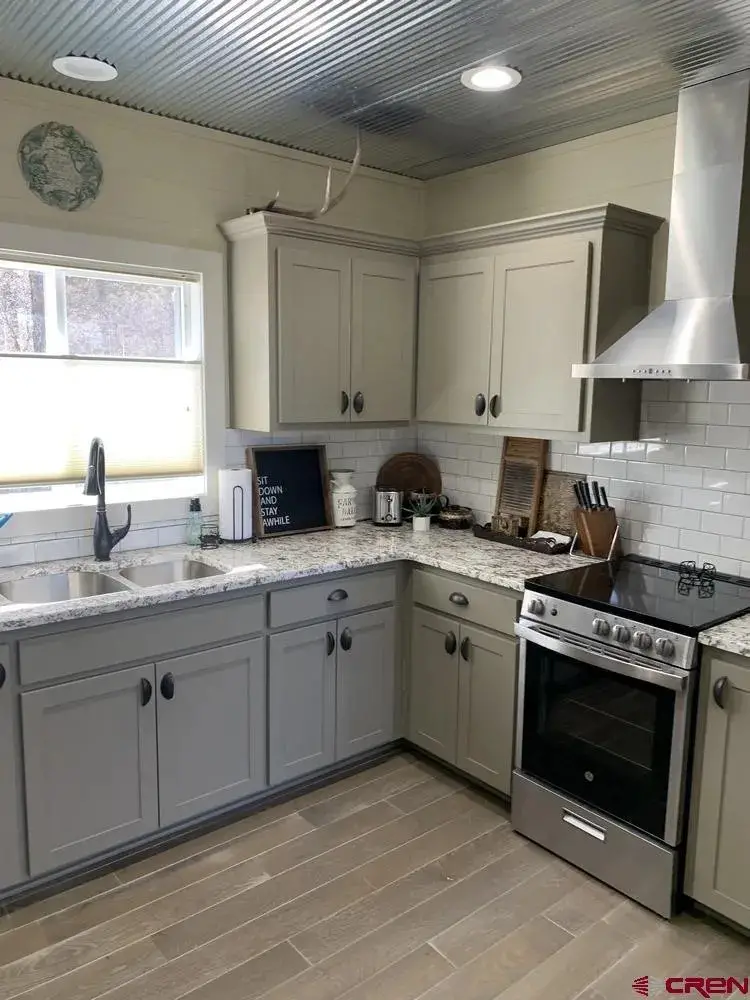 If you're thinking about living in a container home, be sure to check out our huge selection of designs for inspiration. You're sure to find something that suits your needs and taste.
So if you're interested in learning more about shipping container houses, be sure to check out the Living in a Container today! What are your favorite container homes?
Follow Living in a Container on Facebook, Instagram and Pinterest for more stories like this. If you have a story to share, email us at [email protected].
How does it feel to live in a house made of shipping containers? Don't forget to leave your comments below!
Read Also:
Shipping Containers Convert into Super Luxury Container Home (Aprox. $300.000 )
How to Convert a 40ft Shipping Container into a Tiny House for $95000