Shipping container home hosted by Gizem.
Located at the center of beautiful nature, a container home in Sapanca, is going to be discussed today. We bring new container homes for you. We find and discover the entire architecture of different container houses in the world. This container home is going to attract the eco-friendly people who love to visit the beauty of nature at different places.
Shipping containers are flourishing and have made a place in the housing market. These are replacing the other modes of housing. Lets discover this charming 2 story house in Sapanca which welcomes its dewellers with warmth.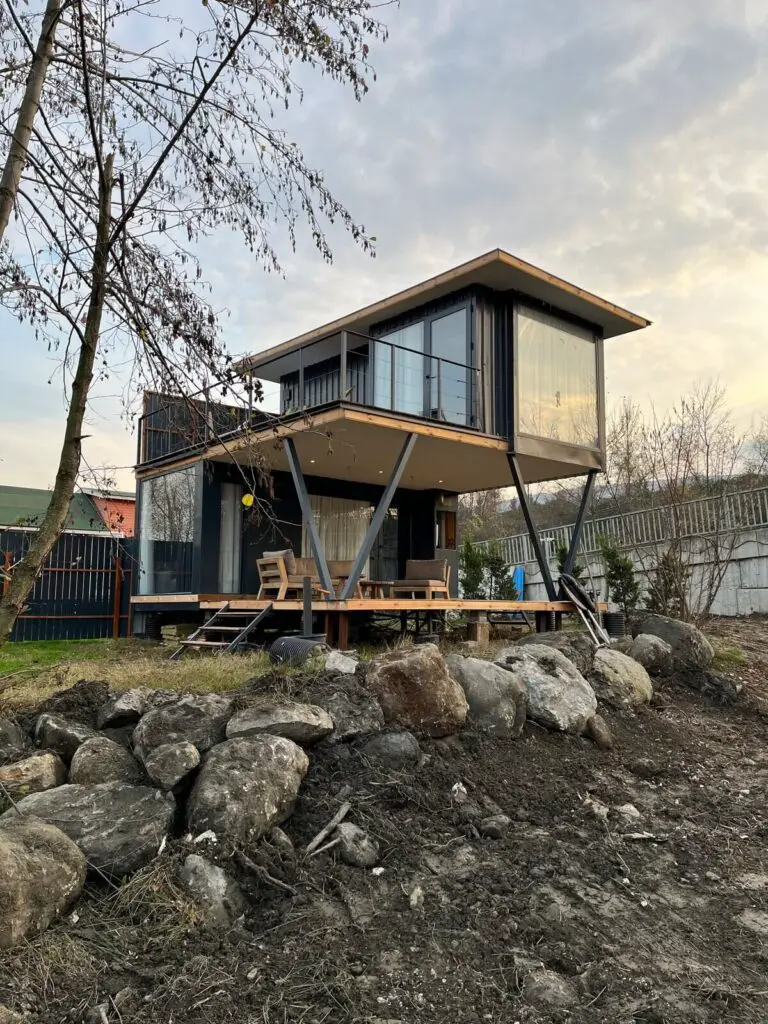 Tiny house located in Sapanca, Sakarya, Turkey
This house is perfect for those who want to spend holidays at some nature existing place with peace. Make an experience of living at this place which is full of luxuries and all accessories. Price for per night stay at this house is $238. This home is for 2 to 3 guests. This offers comfort living with one bedroom, one bathroom.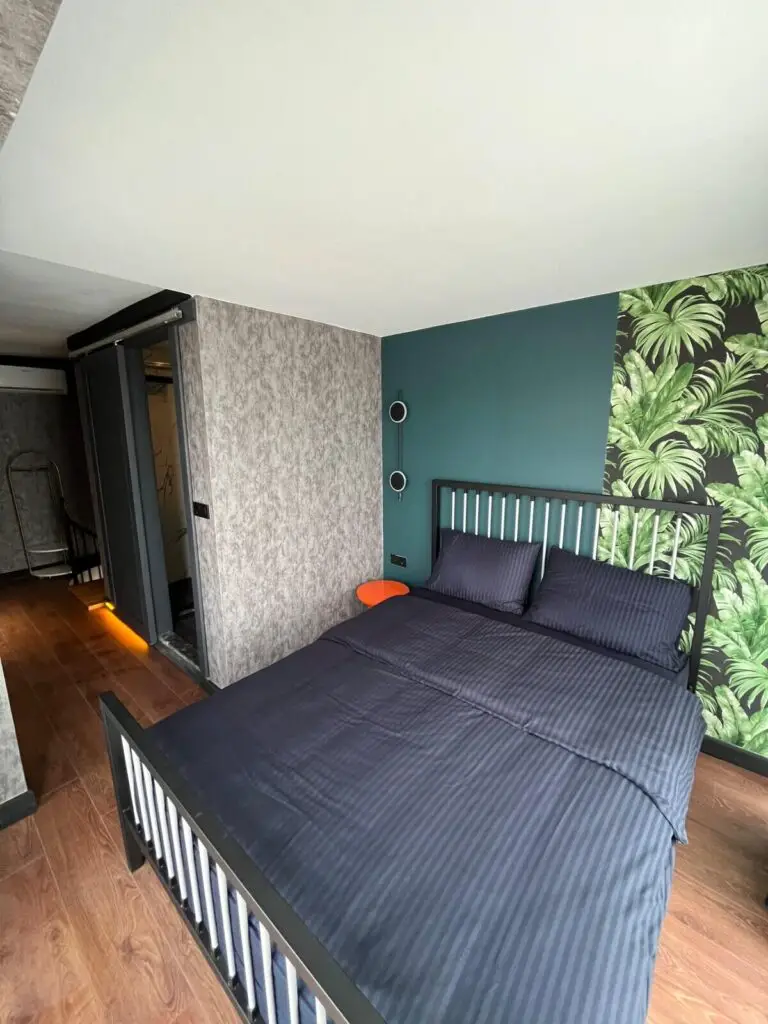 Loaded with best amenities which includes a fully equipped kitchen, aesthetically designed living areas, and a mesmerising spa at the balcony where a person can get rid of whole day fatigue.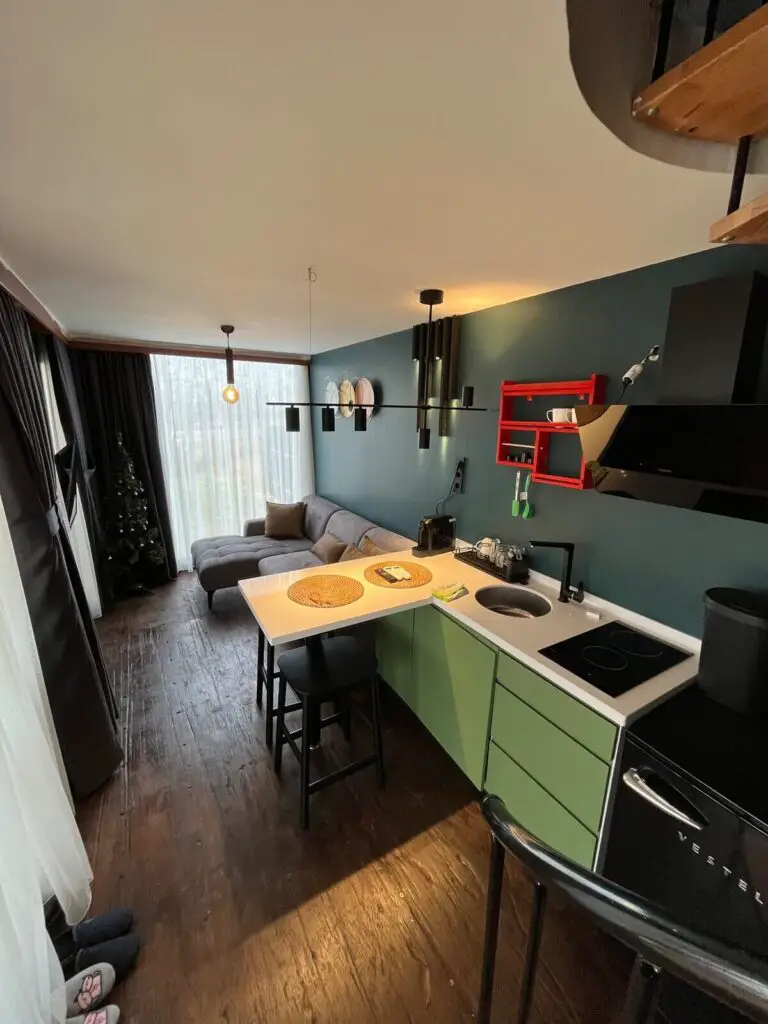 Shipping containers used in construction of this double story container house.
This container house has been constructed by using recycled shipping containers. Shipping containers made of steel are gaining the attraction of constructors. This double story house has been made at a place where nature exists. People love to spend holidays there.
Two custom made shipping containers are placed one on another. Wood and glass material are also used in decoration and completion of this innovative living place. These are 40 ft shipping containers. These masterpieces also offer adaptability to changing weather and land conditions.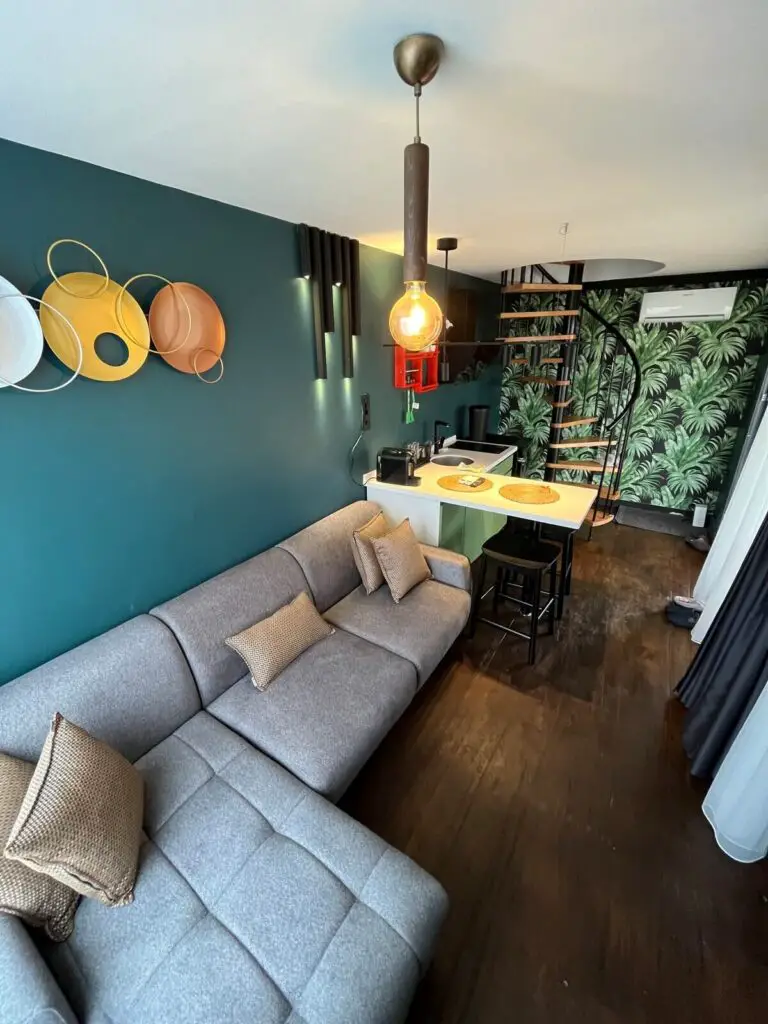 Architectural structure of shipping container home.
Taking a look from outside, this house gives a mesmerizing look to the viewer. No doubt, this container home presents a harmonious mixture of nature and style of modern construction. Such aesthetic container house gains the attention of a person who loves to discover new homes for living. This fusion of home with nature is for those who wants to spend holidays at the center of nature. A lake is at the front of house which gives a relaxation mode.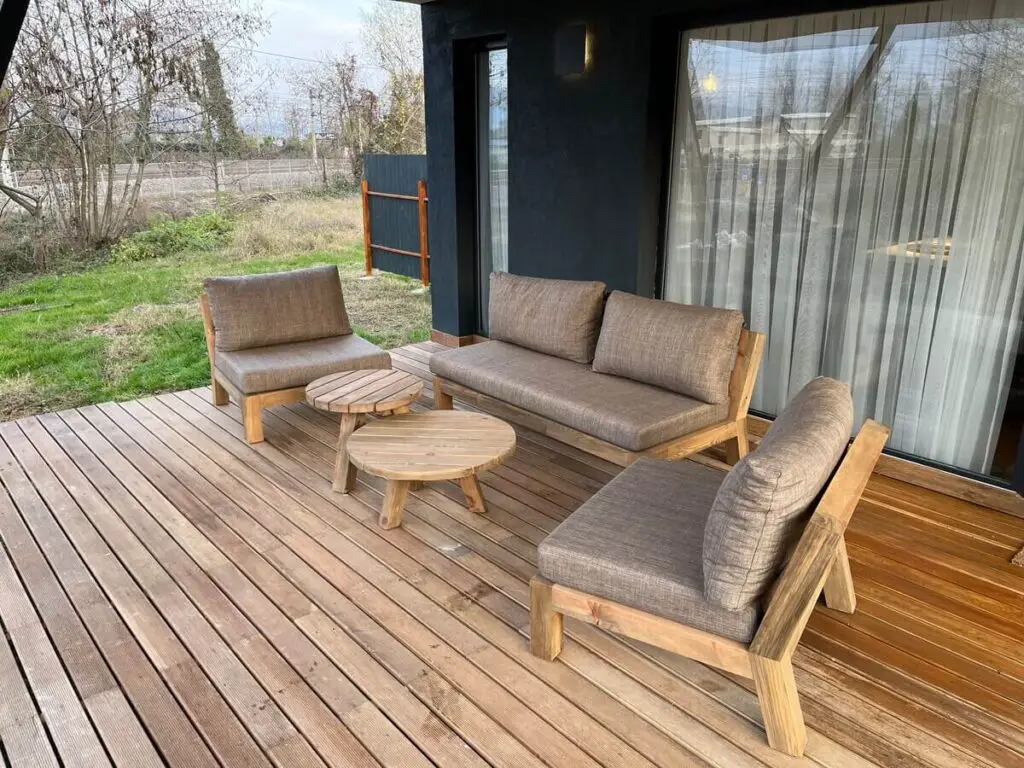 Open veranda at the 1st floor is a relaxing place for your disturbed mood. This makes a unique and continuous connection between indoor and outdoor settings. Inside is a living room which is designed according to modern demands. One bedroom is on upper floor with attached bathroom.
Balcony at the upper floor makes an addittion to the beauty of this living place. It connects the home design with nature existing outside. A spa facility is made there with some cool sitting arrangement. Charmness of house is further enhanced by garden view. This space is for your gatherings and it creates a bonding with existing love of nature.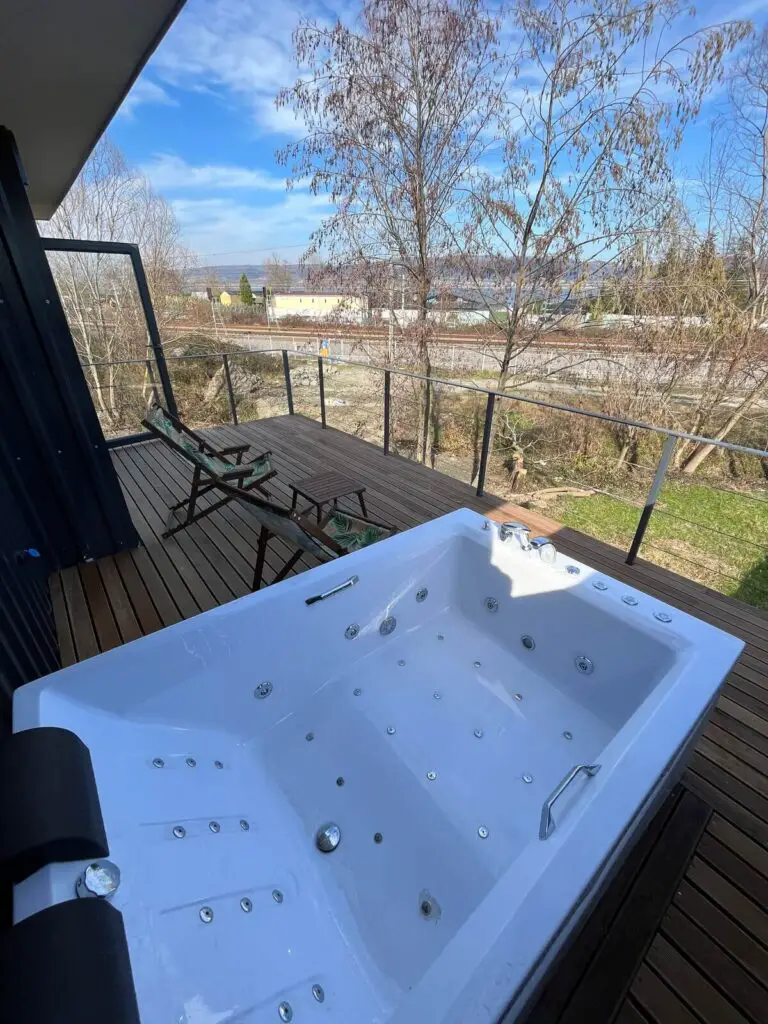 Shipping containers are inherently durable.
Shipping containers are durable and have structural integrity. These features of steel shipping containers make them unique to be used in construction. This house is proving the best qualities of recycled shipping containers.
From above all description of house, this has been proven that shipping containers are irreplaceable. Double story container house located in Sapanca is attracting all the nature lovers. Its matchless architectural structure is giving comfortable house for living while making a comparison with other container homes.
Steel shipping containers offer sustainability to those who loves to live far away from city town while not sacrificing the comfort and modern style. That is the reason why steel shipping container homes are getting popularity day by day.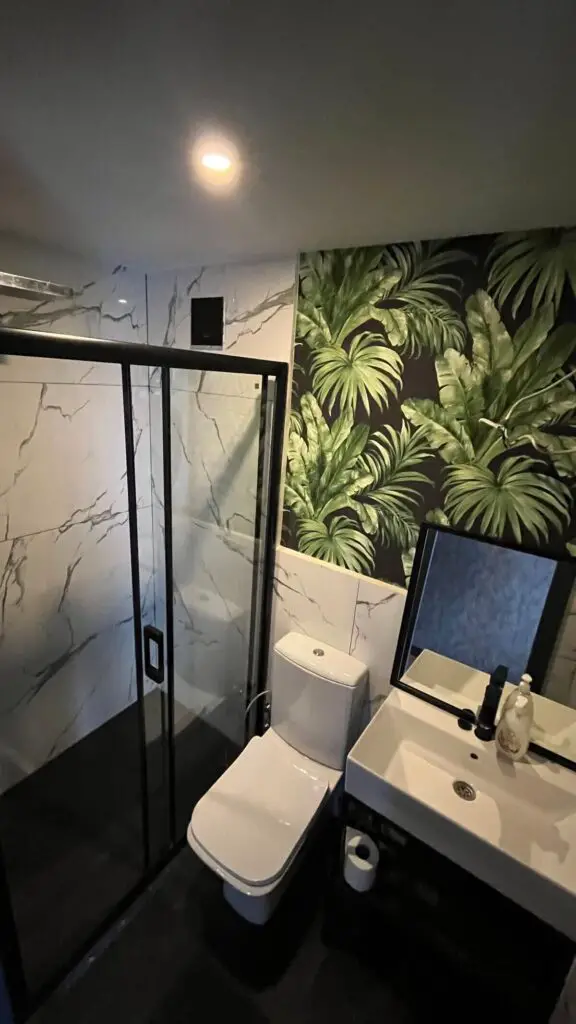 Increase use of steel shipping containers making these popular.
There are millions of steel shipping containers in this world while only small number is in use. These containers can provide eco-friendly space for living. If you want to explore new innovative structures in this world, then steel shipping containers are for you. More the containers will be used, more will be the increased number of innovative homes in this world.
So, making a conclusion about this double story container house hosted by Gizem, this proves that house is functionally sustainable, eco-friendly, offering comfort living to dwellers, full of facilities and has a bond with existing nature. Thanks.
Follow Living in a Container on Facebook, Instagram and Pinterest for more stories like this. If you have a story to share, email us at [email protected].