Nestled in the picturesque town of Monticello, New York, lies a hidden gem that has captured the hearts of architecture enthusiasts and eco-friendly adventurers alike.
As the shipping container house market continues to flourish in the United States, we are delighted to invite you on a charming journey to discover a unique 2-story shipping container home that exudes warmth, creativity, and sustainable living.
Explore this innovative abode, perfect for those seeking solace and inspiration during their holiday retreats.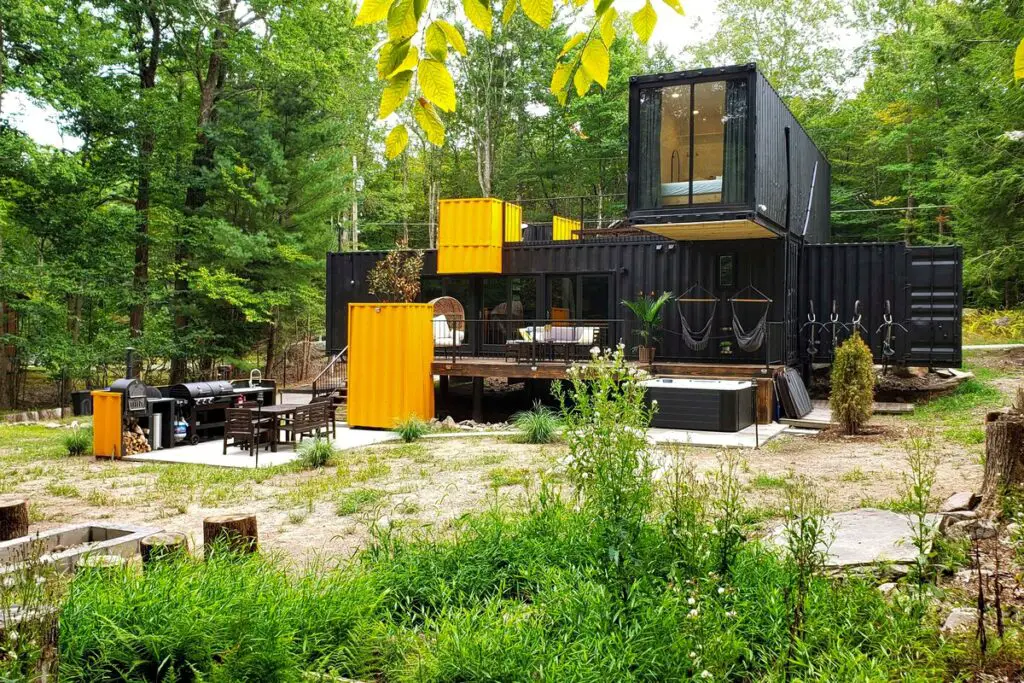 3 Bedrooms Shipping Container Home
Experience the perfect fusion of luxury and sustainability at this modern container house in Monticello, New York.
Priced at just $250 per night on Airbnb, this exquisite abode offers an unforgettable retreat for up to 7 guests, featuring 3 beautifully designed bedrooms and 2 well-appointed baths.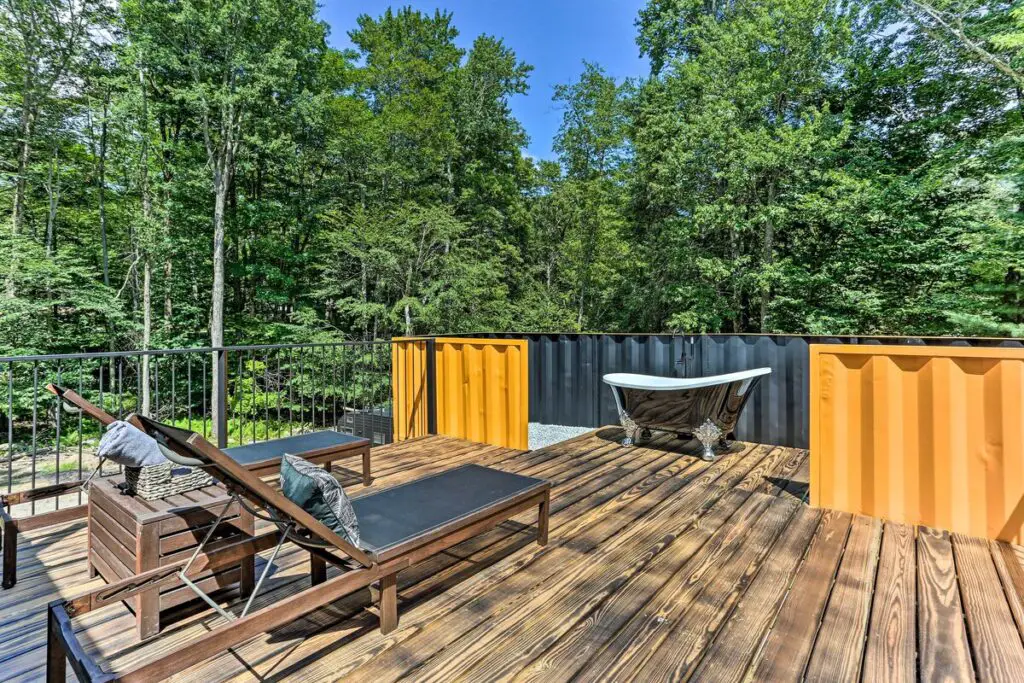 Indulge in the opulent amenities, including a gourmet kitchen, chic living areas, and an invigorating outdoor spa where you can unwind after a day of exploring the charming surroundings.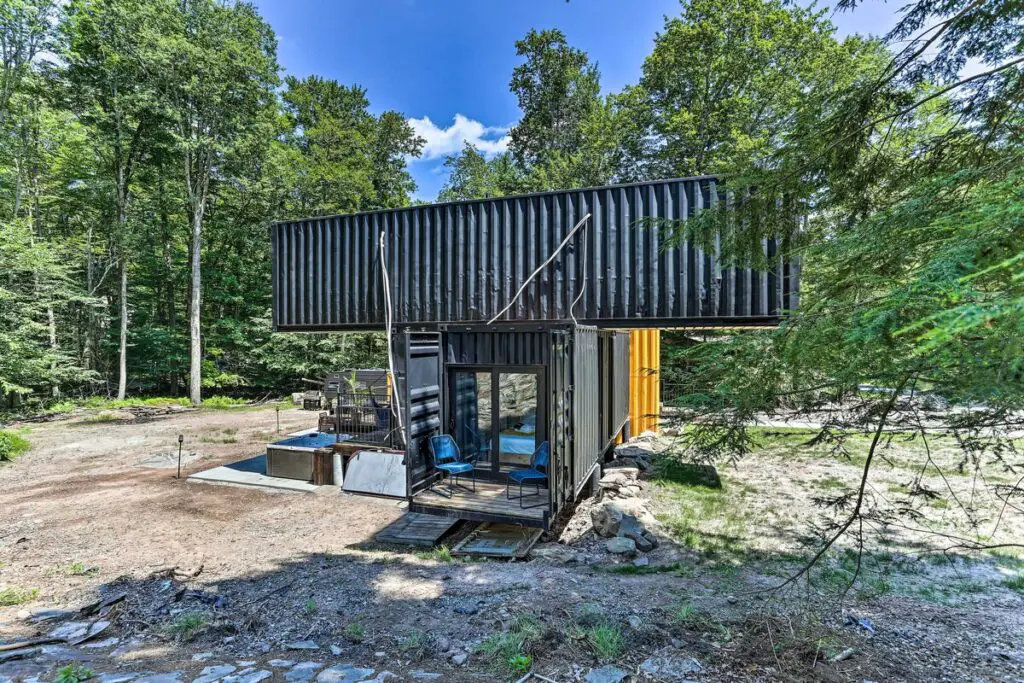 2-story Container House
Nestled within a breathtaking forest, this 2-story container house serves as a shining example of the beauty and utility that shipping container homes can offer.
Constructed with three 40 ft shipping containers, this architectural masterpiece demonstrates the numerous benefits of building with such materials, including customization options and adaptability to challenging land conditions.
One of the most striking aspects of this particular model is its ability to blend seamlessly into its natural surroundings.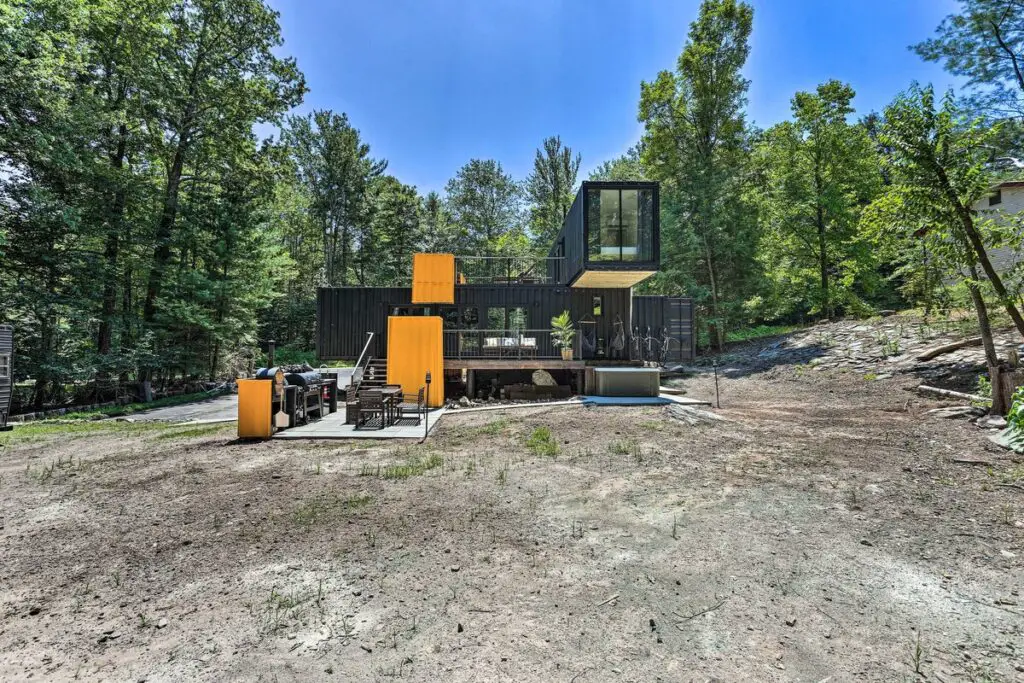 The exterior design showcases a harmonious mix of industrial and organic elements, creating an aesthetic that is both contemporary and inviting.
This fusion sets it apart from other home models, making it highly sought after by those looking to combine eco-friendly living with modern design.
Nestled among towering trees, this container home embraces its forest surroundings with a design that harmoniously adapts to the environment.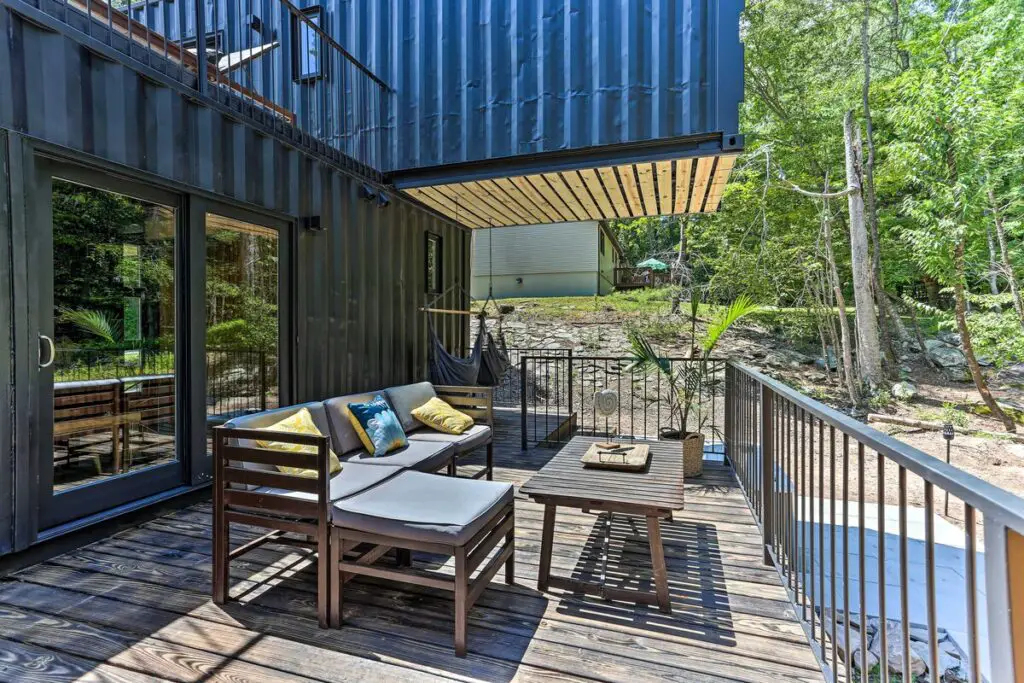 The open veranda on the lower floor invites nature inside, creating a seamless connection between indoor and outdoor living.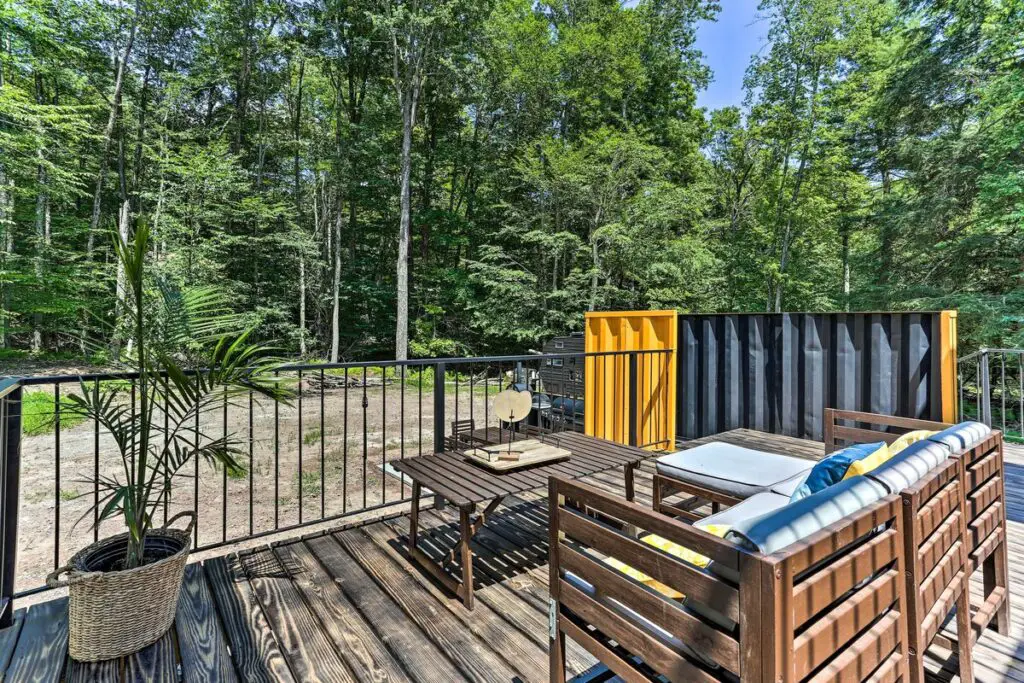 The upper-floor balcony further enhances the home's integration with its natural setting, providing an elevated vantage point for residents to admire the lush forest landscape. This thoughtful feature adds a touch of luxury to the eco-friendly dwelling.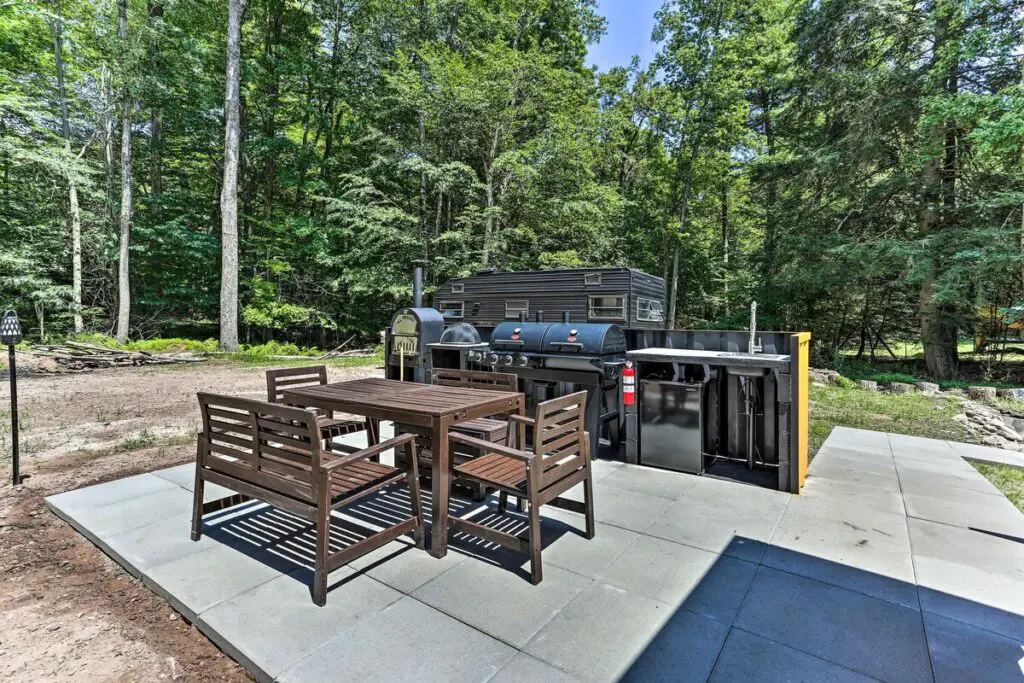 Adding to the home's charm is the garden barbecue area, perfect for hosting gatherings with friends and family amidst the serene backdrop of the woods. This inviting space encourages communal bonding while enjoying the great outdoors.
Ultimately, these distinctive elements – the open veranda, upper-floor balcony, and garden barbecue area – contribute to the exceptional value of the house.
They demonstrate how container homes can be thoughtfully designed to fully immerse residents in their environment while maintaining comfort and style.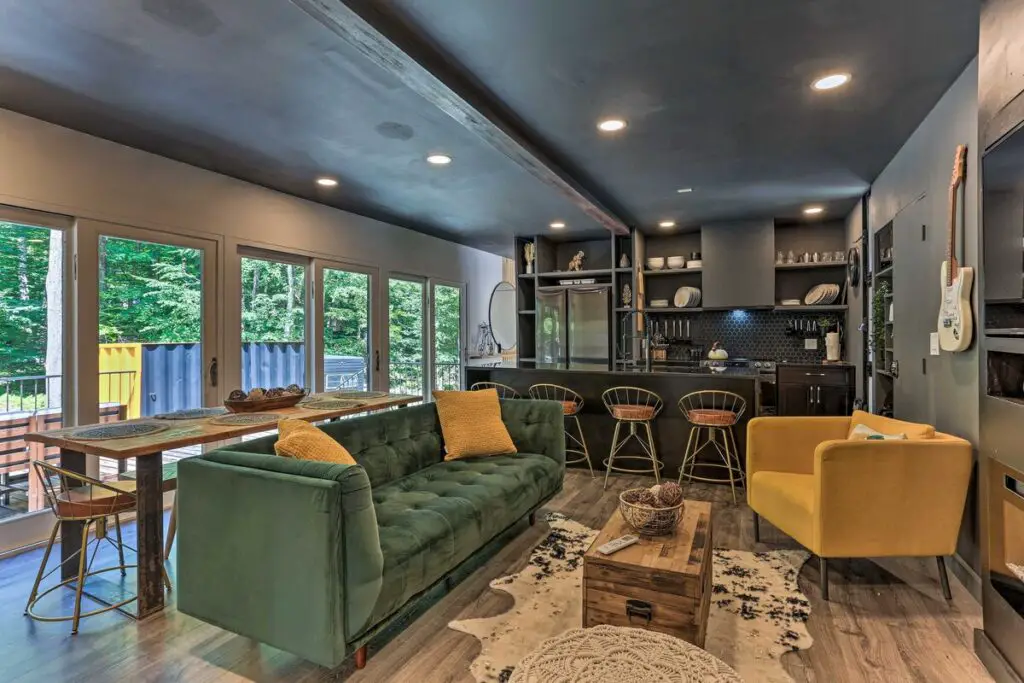 Interior of this Stunning Container Home
The interior of this stunning container home is equally impressive, boasting all the necessary features for comfortable long-term living.
Ample living spaces, cozy bedrooms, well-appointed bathrooms, and clever storage solutions make the most of the limited space provided by the shipping containers.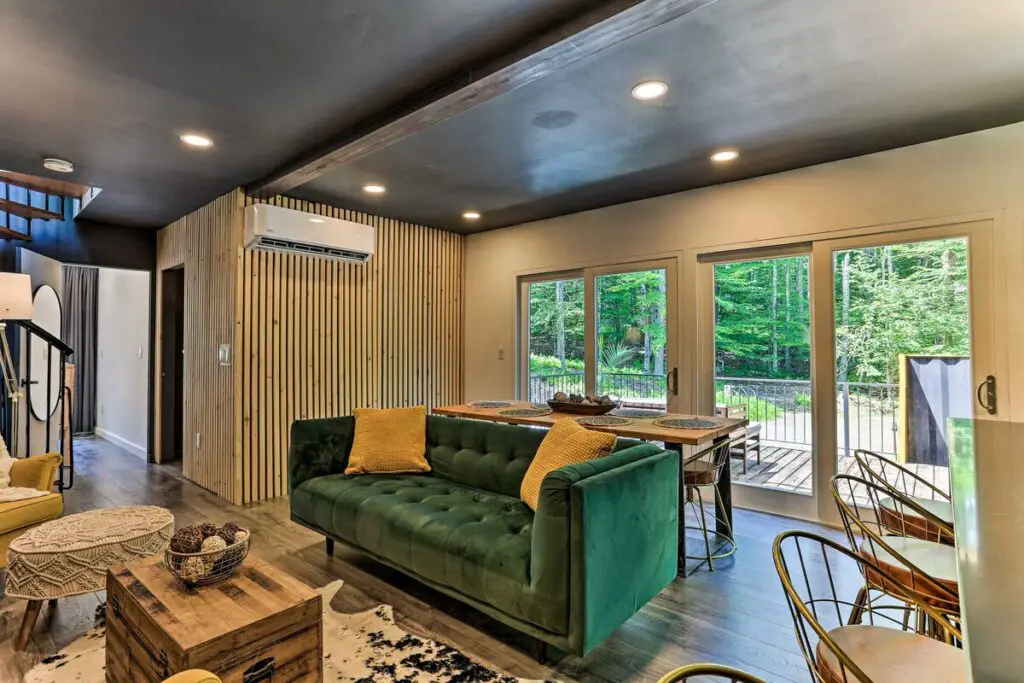 The thoughtful design incorporates large windows and open floor plans, allowing for an abundance of natural light and a feeling of spaciousness rarely seen in container homes.
Drawing on our experience with numerous container models, we can confidently say that this specific 2-story container house has successfully addressed many of the common challenges faced by container home builders.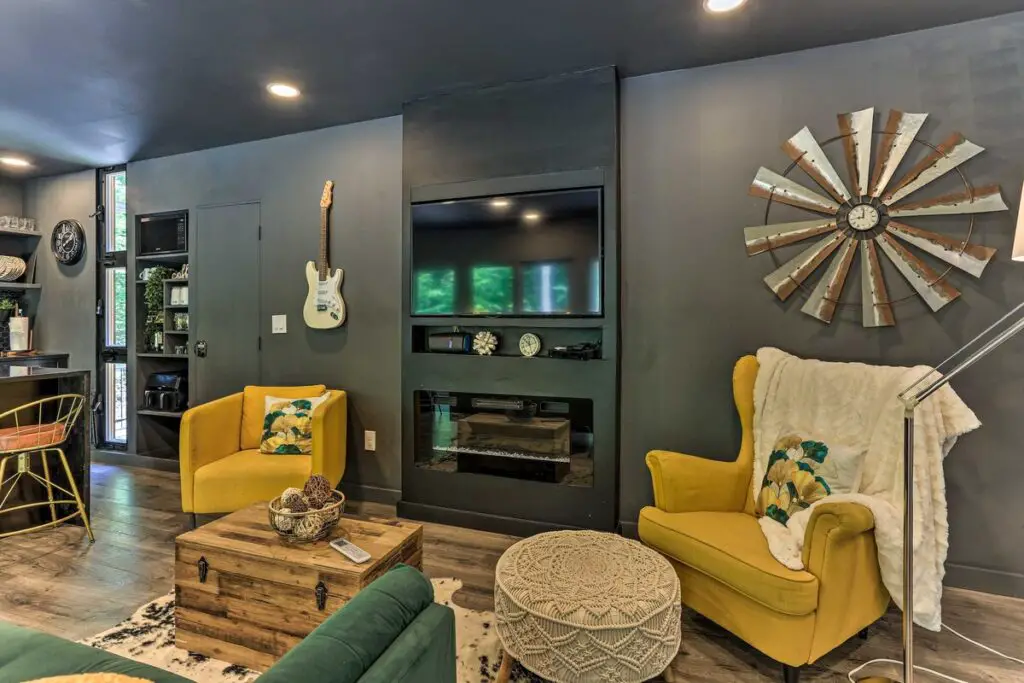 Its innovative design not only maximizes the available space but also ensures that the home remains energy-efficient and environmentally friendly.
Moreover, the ease of building with shipping containers makes this model an attractive option for those looking to construct their dream home in difficult land conditions.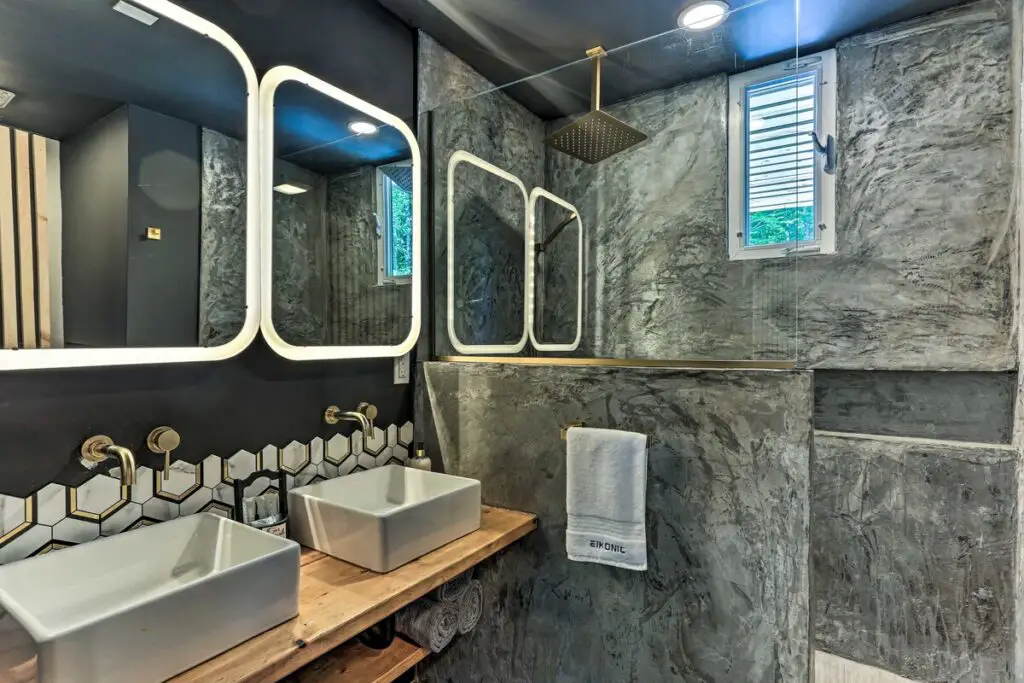 The inherent durability and structural integrity of shipping containers allow them to be easily adapted to various terrains, making this particular model an ideal choice for those seeking a unique and sustainable living solution.
In conclusion, the beauty and utility of this 2-story container house built with three 40 ft shipping containers are truly remarkable.
Its architectural design, combined with thoughtful planning and execution, results in a comfortable, functional, and visually stunning home that stands out among other container models.
As shipping container homes continue to grow in popularity, this extraordinary example serves as an inspiration for those seeking to embrace sustainable living without sacrificing style or comfort.
As we conclude our exploration of this remarkable container home, it's important to note the growing popularity and potential of shipping container houses.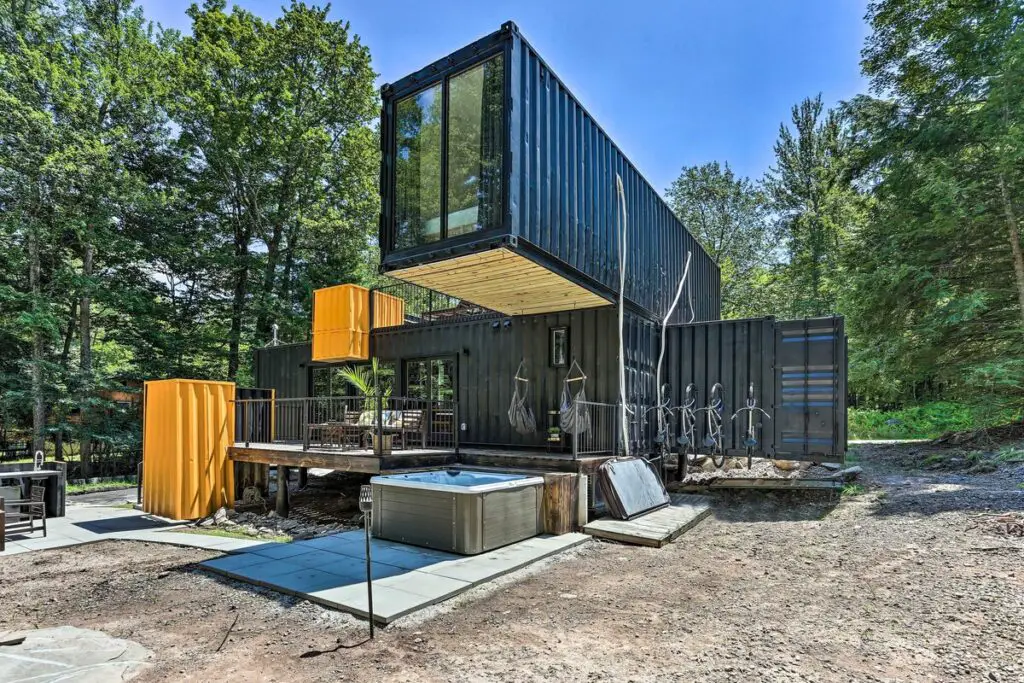 With over 17 million shipping containers worldwide, only 6 million are currently in use.
This leaves a vast number of containers available for creative, eco-friendly housing solutions. As more people embrace this affordable, sustainable, and stylish way of living, we can expect to see an increasing number of innovative container homes popping up across the globe, transforming the way we think about modern housing.
Get inspired with Living in a Container
Finally, if you're eager to explore more container house models, our blog ( Living in a Container ) boasts thousands of inspiring examples. Browse through our extensive collection and let one of these innovative designs spark your imagination, guiding you toward creating your very own dream container home.
Happy exploring!
Follow Living in a Container on Facebook, Instagram and Pinterest for more stories like this. If you have a story to share, email us at [email protected].