Hello Everyone,
We continue to discover for you. Our container house on today's tour is from Japan.
Containers made of steel are used in the construction of modern and stylish homes. This modernity is such a great offer which containers provide.
Containers are used in building in simple as well as complicated homes. Complicated homes mean homes with many portions. This is real beauty of shipping container homes.
There are many homes which are built by shipping containers. We discover homes made of shipping containers. The purpose is to bring homes in your access. Therefore, every time a new home is discussed. The topic of this article os home made of shipping containers. This is really a stylish and unique home which differs from others.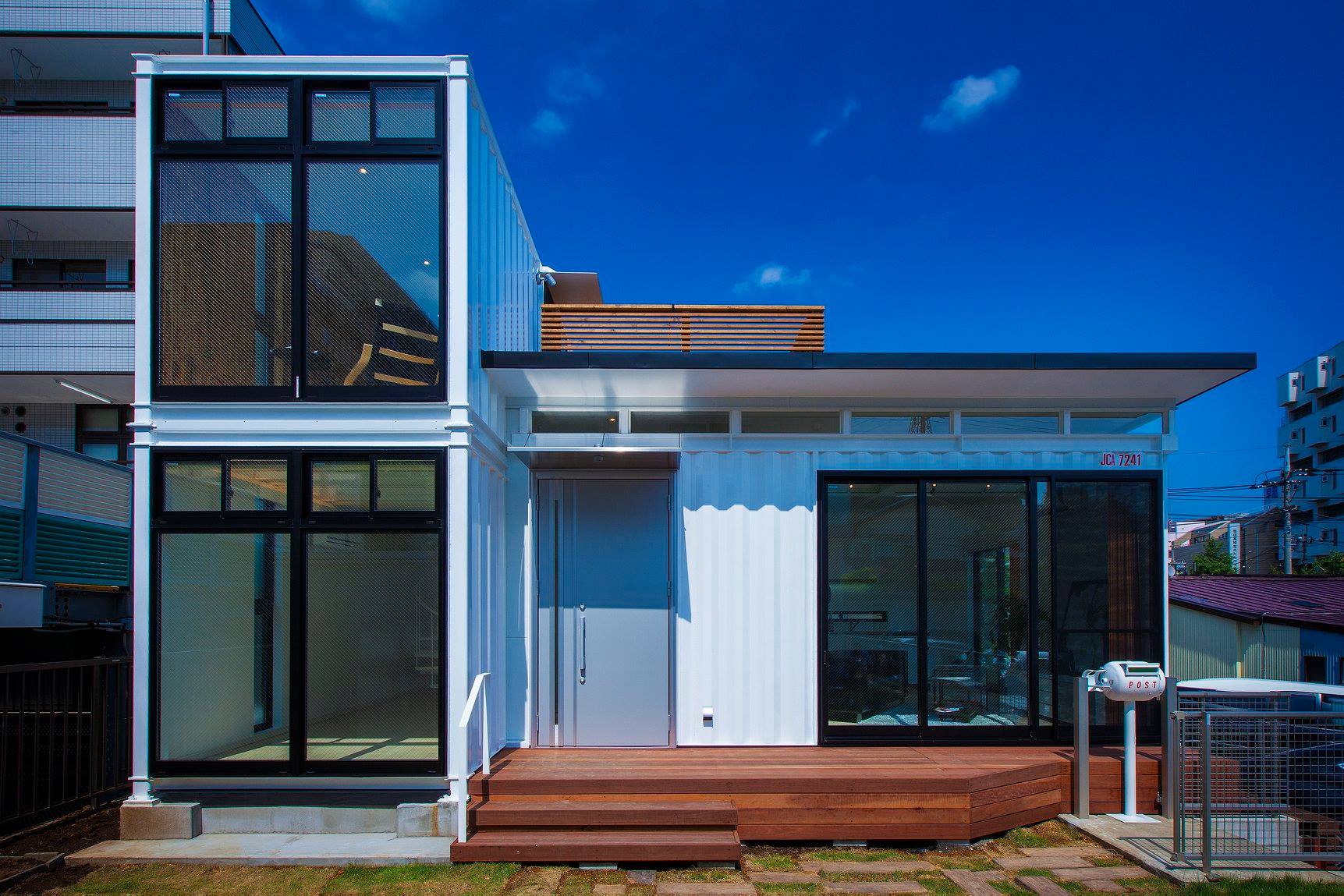 Container home stylish and unique
This unique container home Is made of four shipping containers. Four containers of 20 feet have been used in its construction. These are joined together to give the shape of this home. This home is designed in this way that two containers are placed one above the other. Two containers are separate. So, this home gives an overall look of double story as well as single story.
Architectural designing of the container home
This home presents areas in this way:
Living room
Kitchen
Bedroom
Bathroom
One room on upper floor
Outer wooden porch
Terrace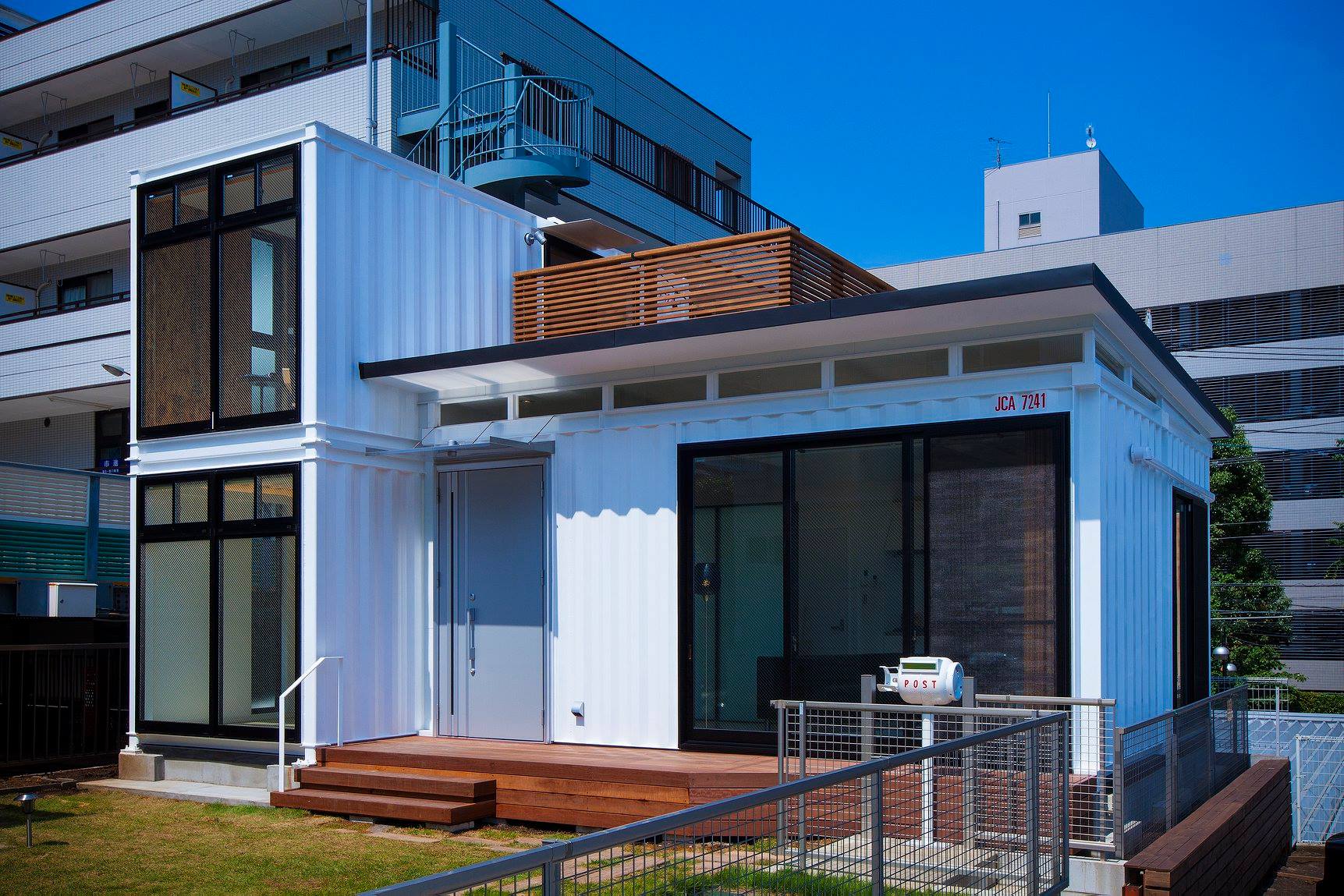 Design description of each part in detail
The container on the ground floor which has entrance door faces the front area. There is wooden porch in front of the home. This is polished area. It gives shining look. This can be a sitting place in evening with tea or coffee. Well, it depends the person living in this.
---
MORE FOR YOU
Life Uncontained Shipping Container Home
---
The interior of this container presents living room and kitchen. Modern styled living room is set. Black colored large sofa is placed. The LED is on the front wall. The tables are placed in the room. Paintings are hanged on the wall. Wooden shining floor has been designed. Interior of the home is painted white. The interior look of the home is soothing. Air conditioners are fixed in walls.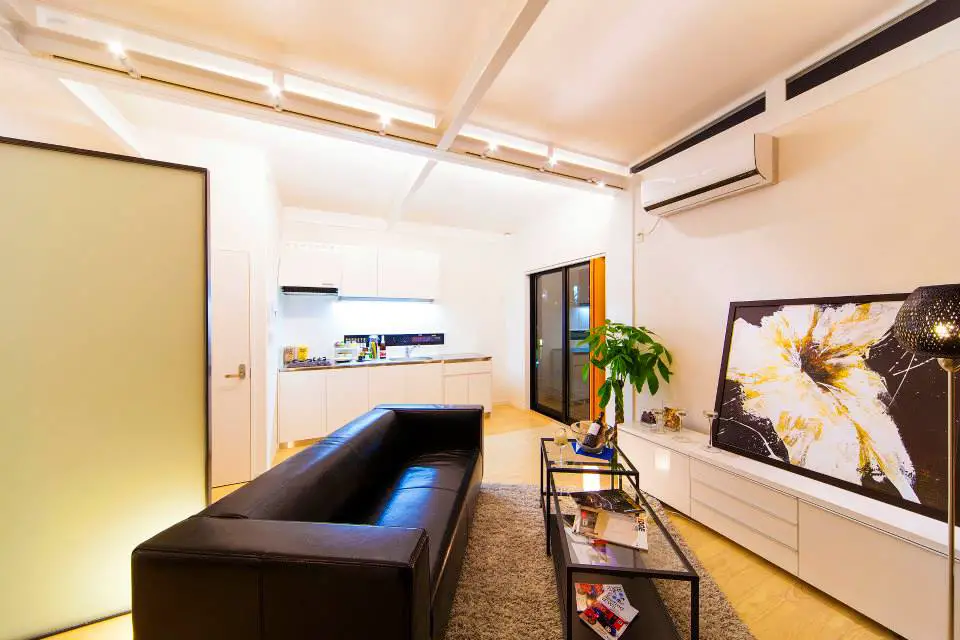 Kitchen is really modern with all facilities. Kitchen shelves and cabins are set near the living room. The accessories of all use are present here. Spicy meal can be prepared here easily. Well, dining table has to be set. Set it near the kitchen area and enjoy your meal.
Then by moving to other container on ground floor, we see its empty. This is left empty to set it according to your desire. You can set this as bedroom or what to you want. This can be an office for working or a study room for some students. Well, it entirely depends on you.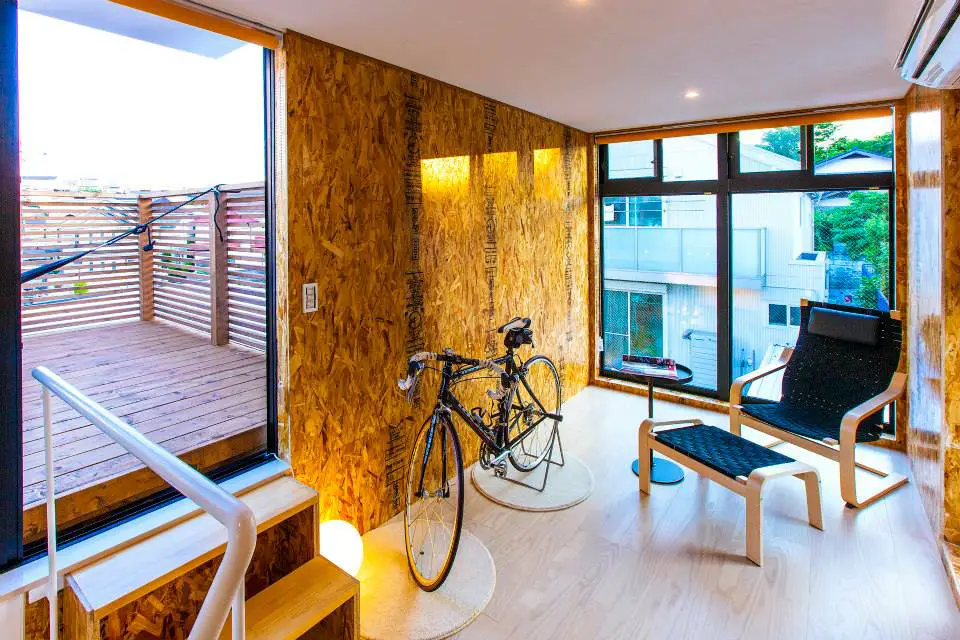 Upper container has interesting portions. The room has a sitting chair and decorative cycle. This really a comfortable room. Stairs are designed to move out from this room to terrace.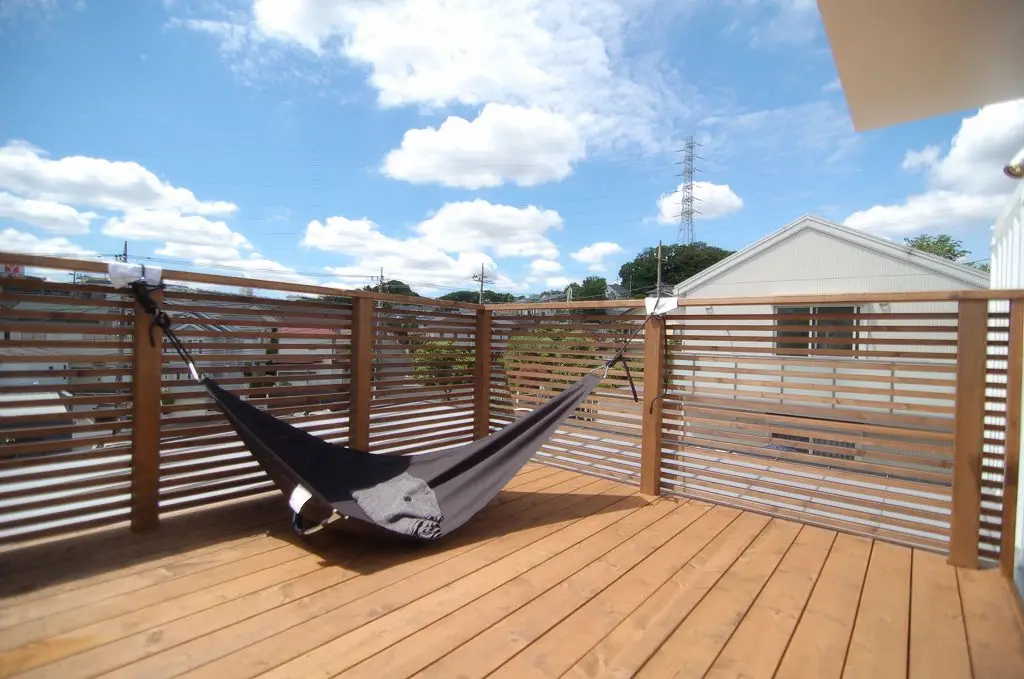 Wooden terrace with a hammock
The terrace has been made of wood. It is on the side of upper container. This a big area. A hammock is there. The railings are around the terrace. The terrace is designed in this way that it covers whole area of lower single container. The hammock is there for enjoyment and ease. A book reading can be done here.
Terrace is such a lovely place for lively people. Weather changes can be noticed here. Upper container also has an air conditioner facility.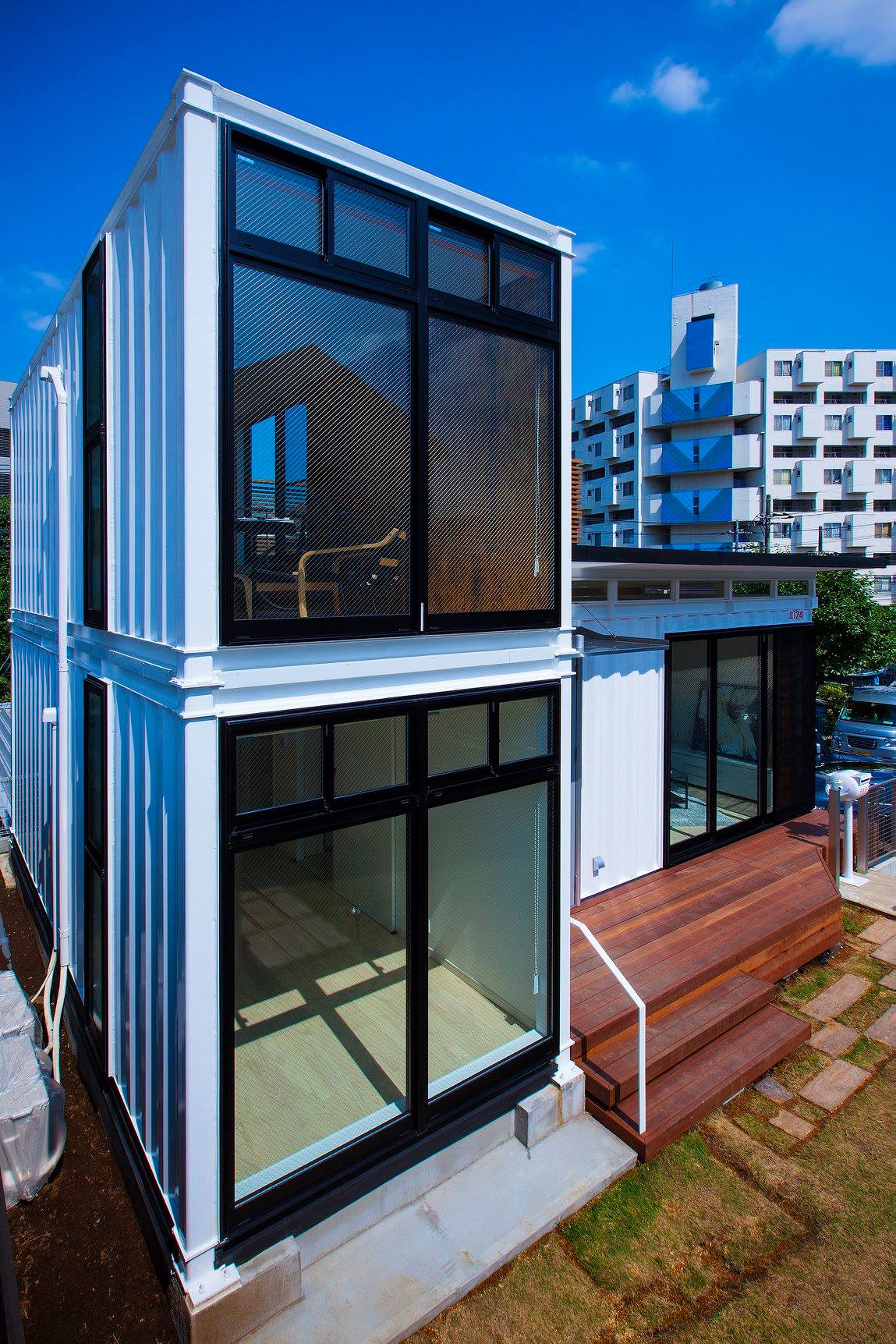 Glass windows are designed in container home
The has many glass windows. The front of the both lower containers has sliding glass windows. The upper container also has glass windows. Use of glass windows in construction of homes enhance the elegance of the home. Therefore, constructers prefer glass and wood use in building the homes.
A small lawn portion in front of container home
This home also a small lawn. The grass is grown there. Lawn is an important part of a home. Presence of lawn increases the beauty of the living place. Plants of different colors should be grown there. It gives a relaxation feeling to eyes. The nature lover person must want this portion in his home. So, it depends upon the choice of a person.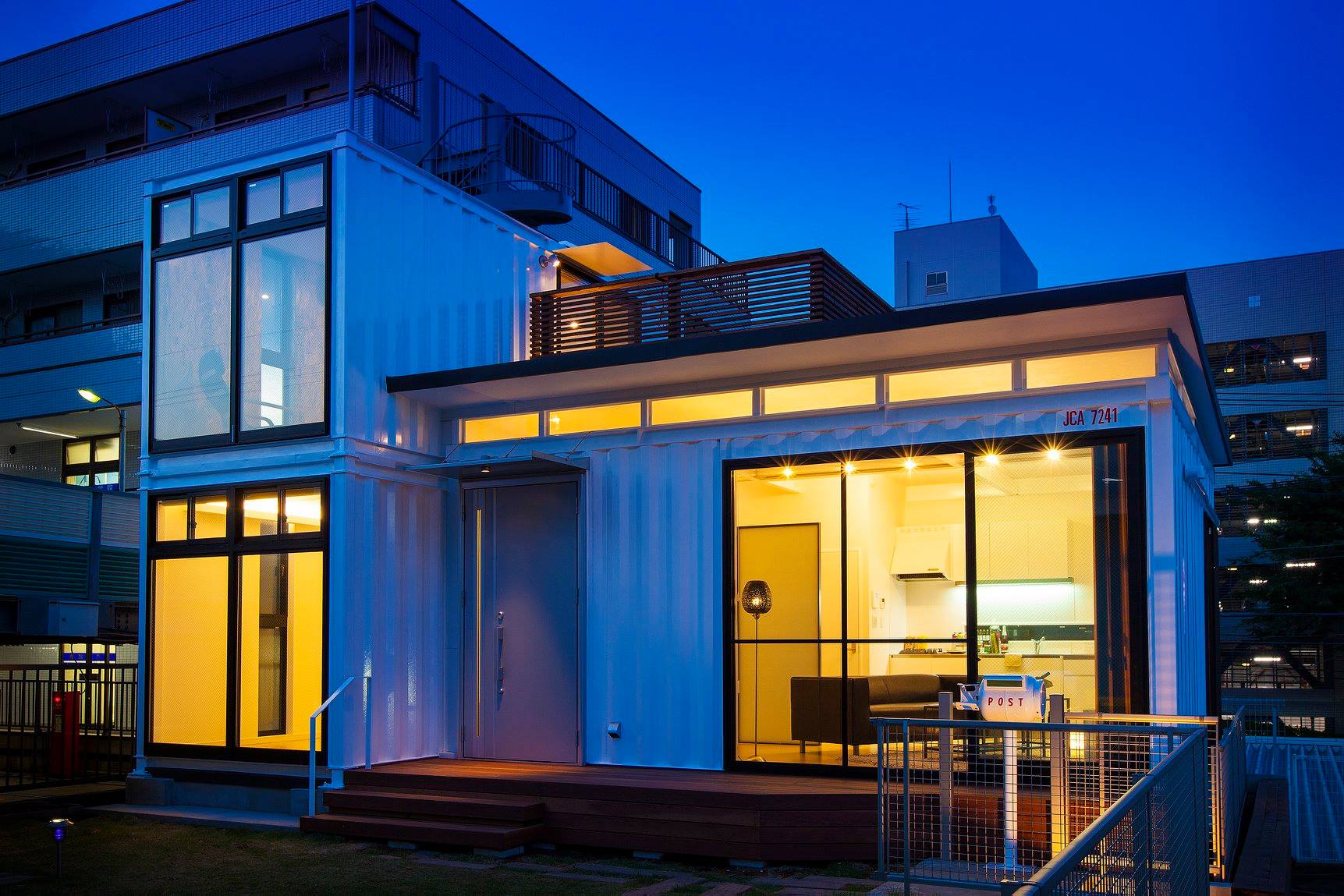 Different facilities of this utter container home
This container home is modern and it has many facilities. The modern lights are fixed in ceilings. The lights are according to soft designing of the home. The voltage system is maintained well. The electricity is provided by this system.
The hot and cold water is also supplied in bathroom. These all facilities make this home collectively a comfortable place for living.
Homes should be such a place, where the owner desires should come to true. The material must be economic. The concrete material is too expensive and provide very less varieties. While containers provide a wide range of diversity. This diversity causing the containers to be preferred. Container homes are reliable for the person who owns them.
If you want to get more detailed information about the structure, you can reach the page of the contractor IDMobile here.
---
MORE FOR YOU
Shipping Container Home Ontario – Canada
Wonderful Container House in the Unique Nature of Japan
Shining 3-story Kurihama Shipping Container House
---
Living in a Container explores projects made with shipping containers around the world and shares them for you.
Don't forget to take a look at the structures made with other amazing shipping containers on our site!
We invite you to send in your story and container homes photos too so we can re-share and inspire others towards a simple life too. Thank you!
You can share this using the link and social media re-share buttons below. Thanks!
» Follow Living in a Container on Social Media for regular shipping container house updates here «