This container homestay in China is a 4-storey built place. This four-storey container house appeals to people with its spaciousness and unique architecture, with an undoubted view.
The container house has a convenient structure in terms of living space with its large and many floors. The combination of villa and apartment-style, which is preferred outside the container house, has revealed a very elite appearance.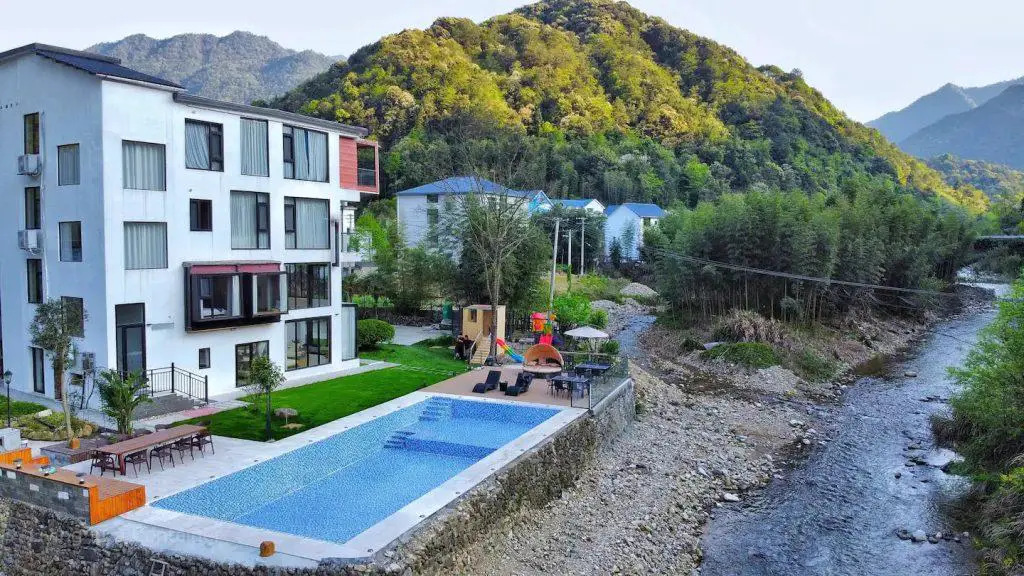 Built at the foot of the mountain, this container house is more suitable for those who want to live in rural life and catch the inner peace of nature. In addition, with the container house being located in the village of the Yi people, many needs are suitable to be met from nearby locations.
For those who wish, it will be possible to rent from Airbnb for $280 per night.
Each room of this container house, which is used for hotel purposes, is 322 sqft, and there are many possibilities such as bedroom, terrace, bathroom, living room, working area, and sitting areas.
Examining the details will be a good option to have an idea to have the opportunity to examine a container house designed by combining such opportunities with unique design wonders.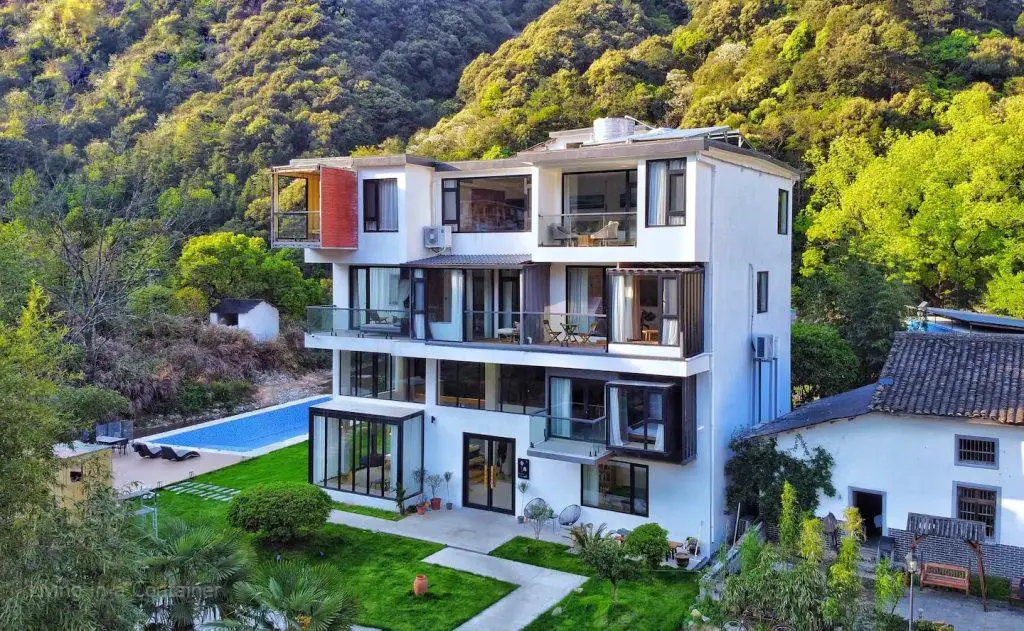 White color tones on the outside of this container house combined with black subtle tones to form the exterior design. Especially in the exterior design of the house, a more modern apartment image has been drawn with a balcony on each floor.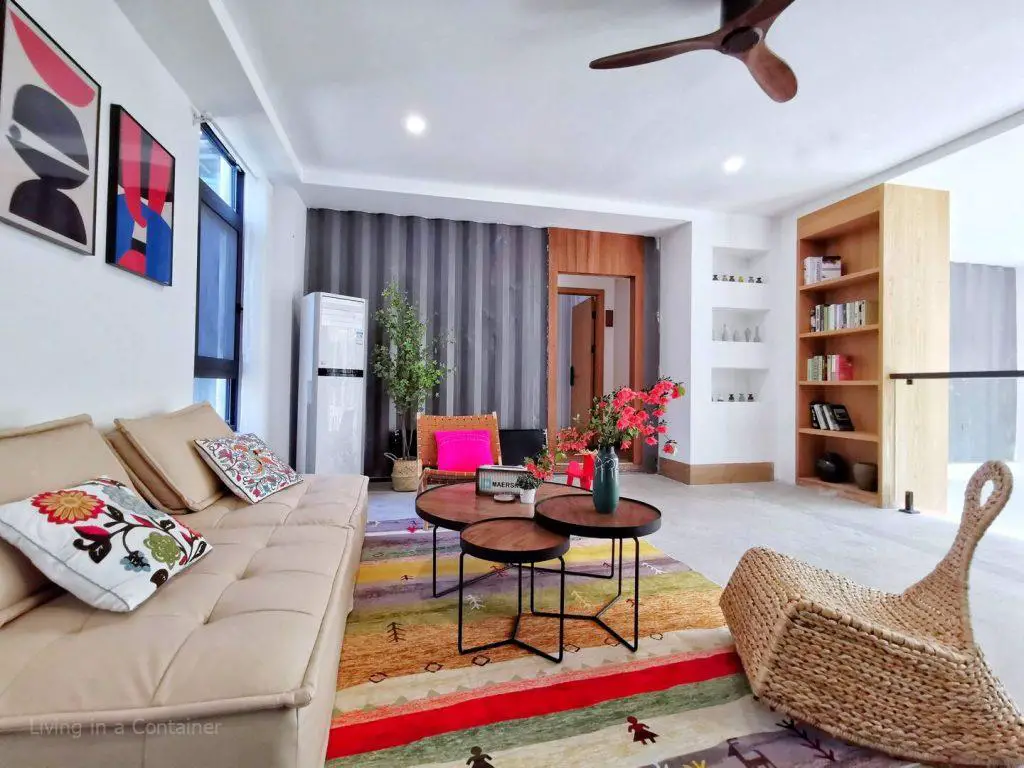 Since some of the items in the house are made of furniture such as wood and antiques from the past, a different atmosphere of old times has been created in the house. For this reason, it is possible to closely explore the tatami style in the house.
The fact that the container house is built in the village and on the slopes of the mountain provides the best opportunities for people to take a nature walk or spend time and breathe in the garden areas located outside of the container house.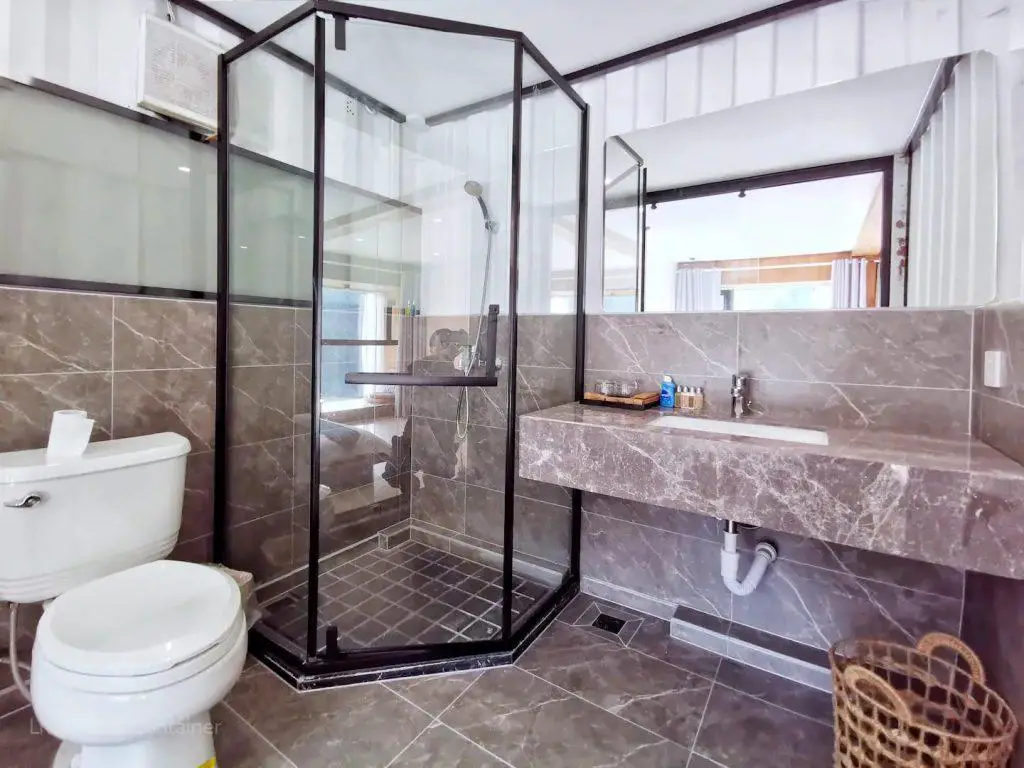 In the bathroom design, care was taken to combine black color tones with marble.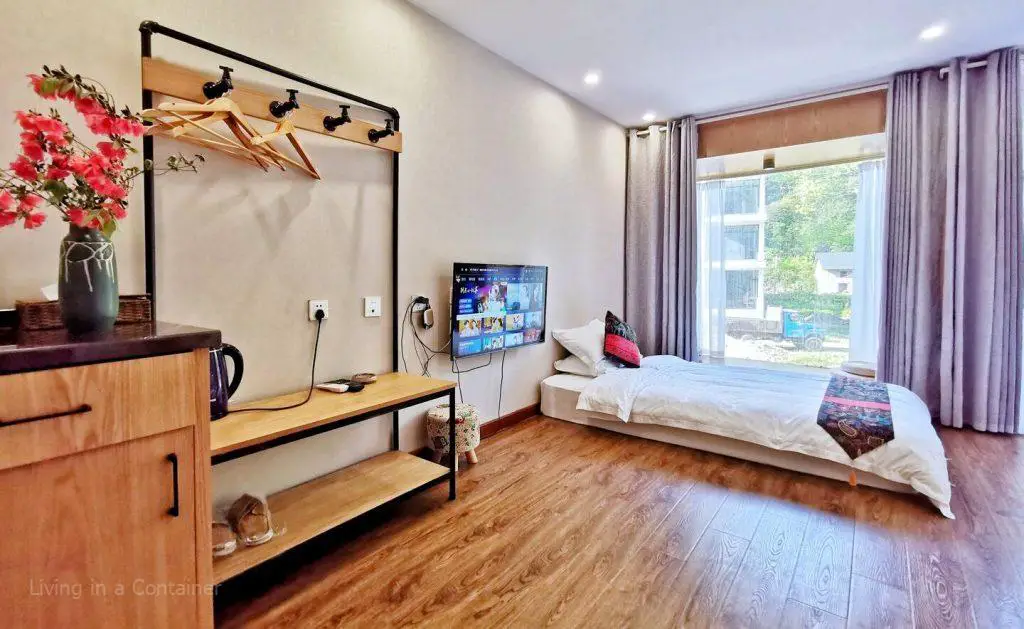 In addition, the wooden furniture style has been adopted to combine with white tone walls in the rooms in the house, and harmony has been achieved.
In order to reflect the spaciousness of the house, instead of placing too much furniture in each room, the interior design was made with less and less essential items, so that the tatami style meets modernity.
The process for renting this house is simple. Those who want to stay in this container house, where each room is rented separately, will suffice to visit Airbnb.
Inspecting the Interior Design of a Container House Before You Buy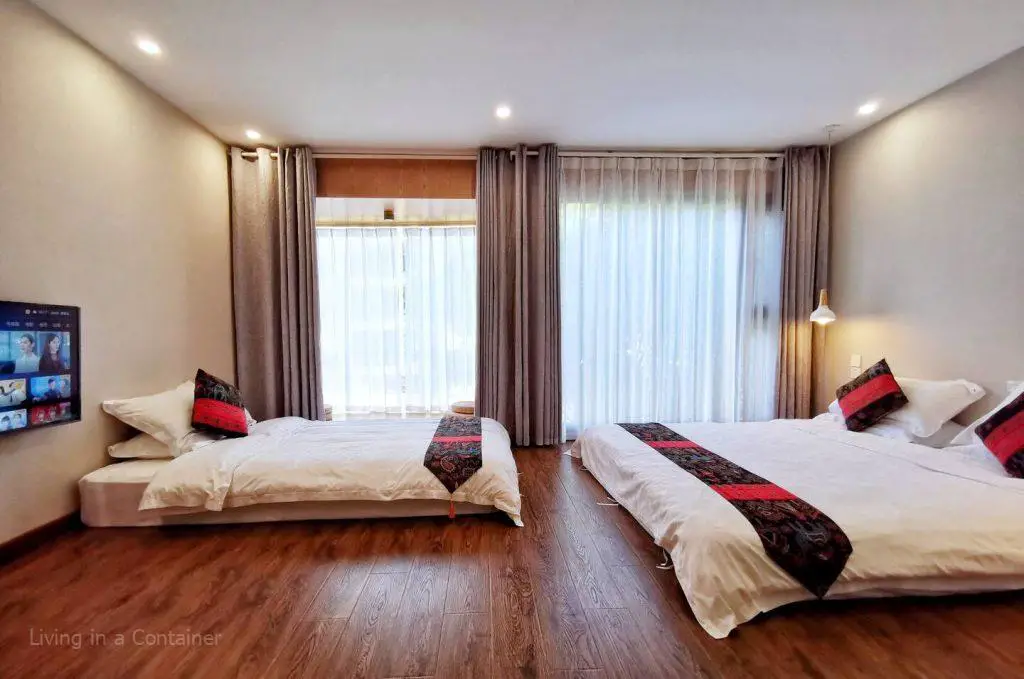 Especially in home interior design, the choice of beds close to the ground and the simpler furniture with white and pink color tones are the features that make the house remarkable.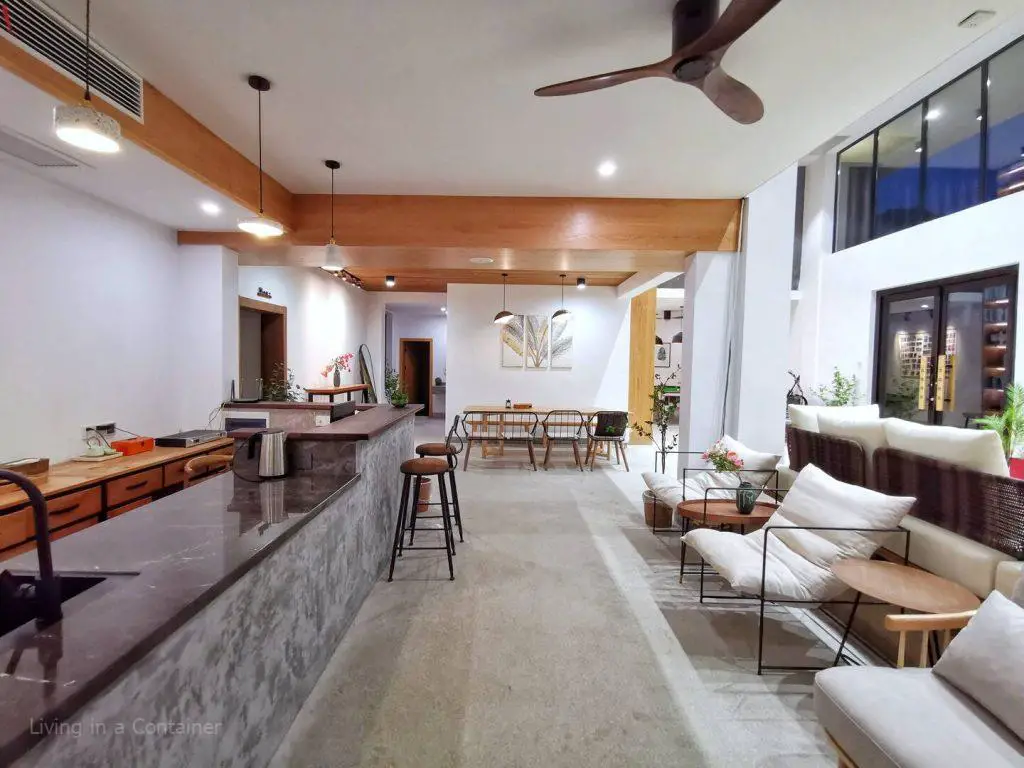 This style adopted in the interior design of this container house in China reflects simplicity in the best way. In addition, wooden furniture and kitchen sets are combined with black patterned marbles in the kitchen and working areas of the house.
Discover the Different Design Wonders of Container Houses
Container houses have been on the rise recently in terms of attracting attention. These houses, which have gained popularity due to their low prices, fascinate people with their exterior designs.
Container houses, which have an aesthetic point of view, prefer balconies, terrace areas, park and garden facilities, as well as creating a sun lounger area around them by providing a large pool is one of the features that make the house modern.
Finally, if you are considering building a container house, remember that it will have an aesthetic point of view and planning. You can customize your container house according to your preferences.
Keep in mind that these homes, which are custom-designed to appeal to everyone's style, require a careful work process to be their best.
If you want to see more container houses, you can check the links below.
25+ Creative And Inspiring Container Houses
Brilliant Shipping Container Conversion
Life Uncontained Shipping Container Home
Love what you see? Share your home makeover with us and we'll feature it on our blog.
Email us at [email protected] and tell us about your project.
For more tiny home improvement and renovation ideas, click here.