In today's conditions, we lose nature while making highways and intersections everywhere in order to reach a better quality of transportation. When this is the case, people living in cities have only one dream; living in harmony with nature.
Living in harmony with nature and having a house in greenery are among the wishes of almost every middle-aged individual. Although the wishes are in this direction, unfortunately, the living conditions and expensiveness do not allow this situation.
How would you react if we told you that you have the opportunity to offer a cheap and quality life in nature? Let's move on to the details for the shipping container house with nature view.
Container House with Nature
Although the house in the image looks like it was built with brick and concrete, it is actually a house built entirely through a shipping container.
It is clearly understood from the photograph how similar and interesting shipping containers are to the real house with a successful design. To have such a house, you can start by purchasing a shipping container.
Read Also : Container Home with Industrial Interior Design
These houses, which provide an advantage with their height from the ground, also bring a very modern design.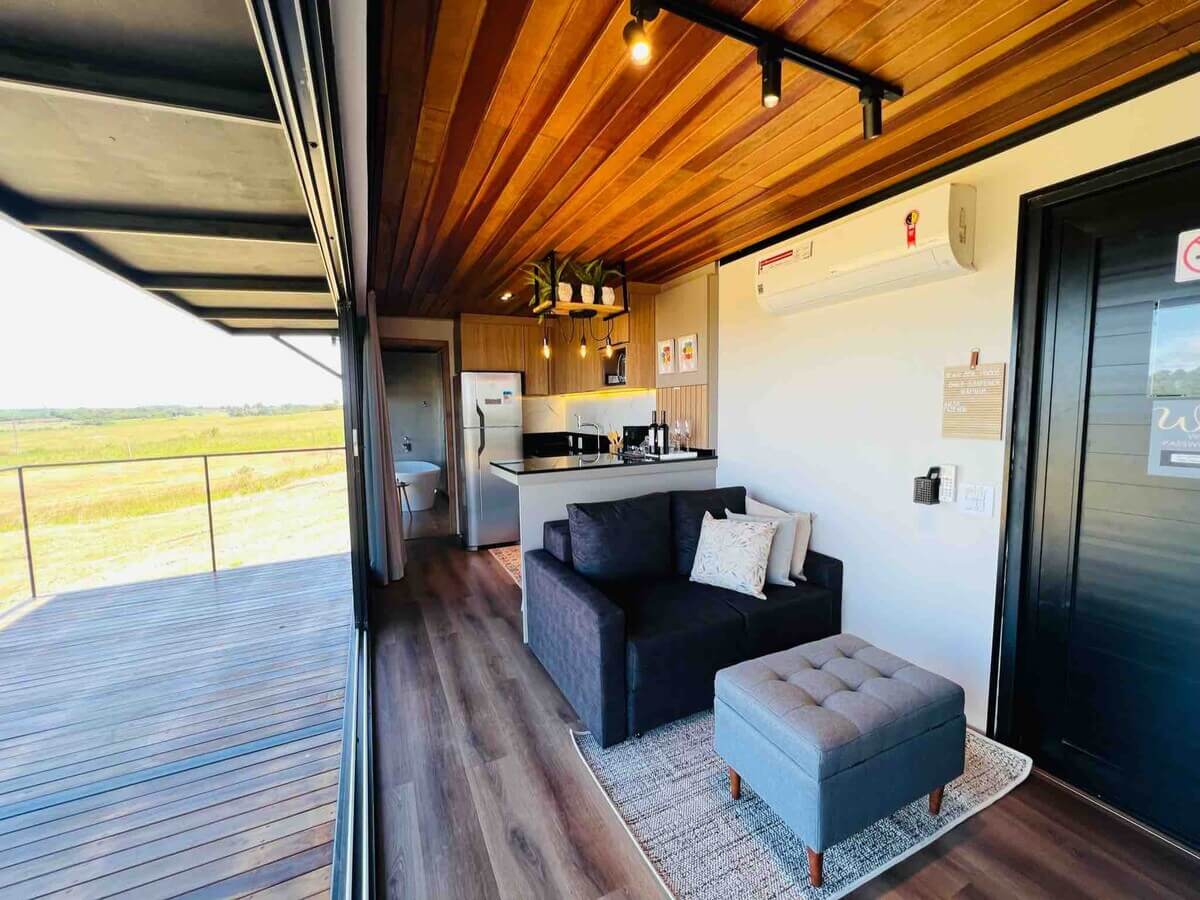 The aesthetics of having a fully sliding glass door at the front and the fact that it has as much greenery as possible must have convinced almost all of you to build such a house.
It will be enough to spend $30,000 to $60,000 to own this shipping container house, which is beautiful at night and beautiful during the day.
Are you ready for a wonderful day with your loved ones?
This container house, designed to live a wonderful day with your loved ones, is one step away from you.
This container house, which is suitable for minimalist living and the harmony of wood and black color, is the kind that can cause everyone to be fascinated.
Read Also : Two Storey Off-Grid Container Home
It is that simple to experience the glamorous blue of the sky, the cotton white of the clouds and the magnificent feeling of the sunset with the orange color and to complete your day happily.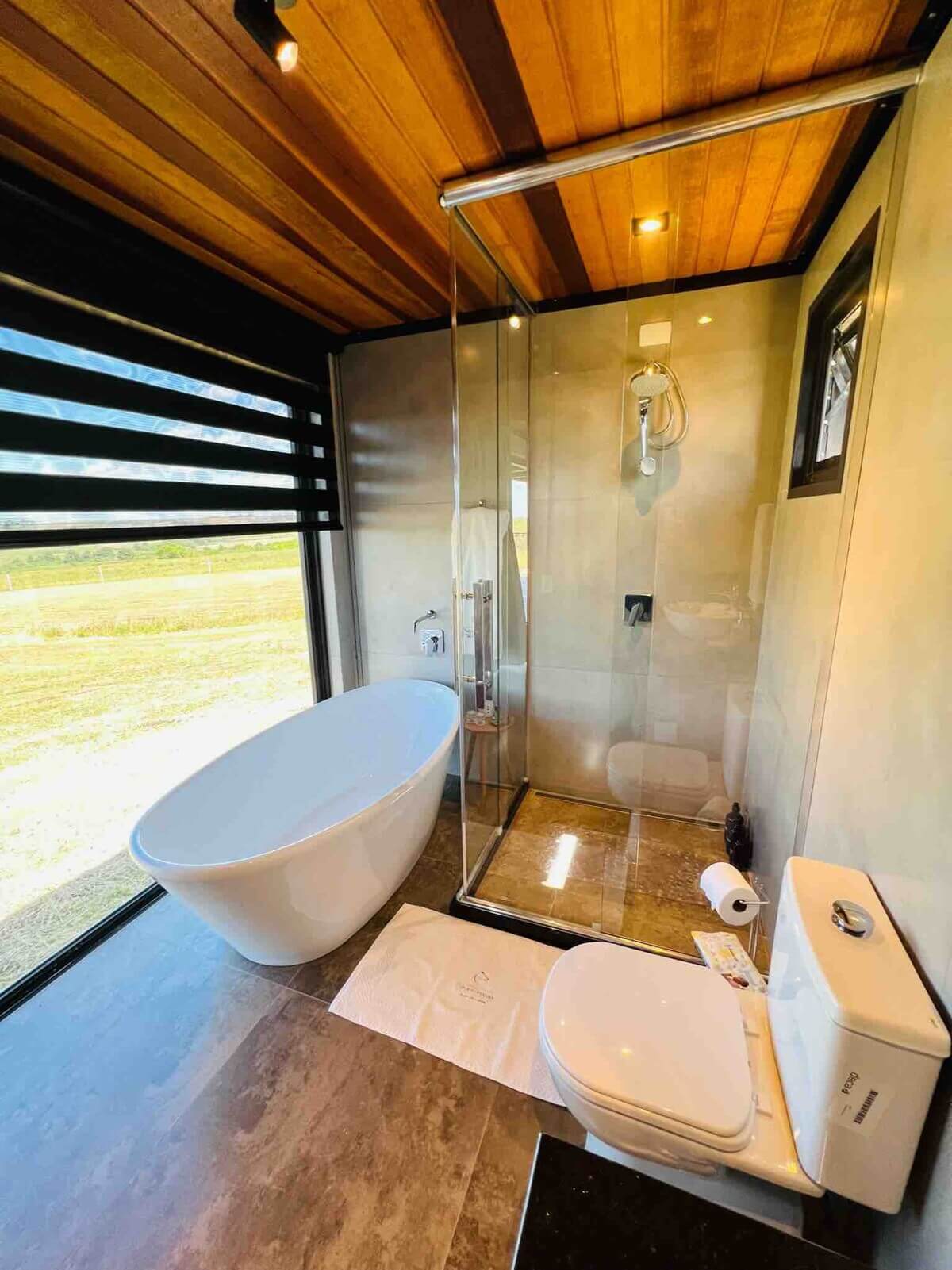 When you step inside the house, the view welcomes you with a magnificent jacuzzi. This shipping container house, which is also very suitable for you to spend romantic moments with your spouse, becomes even more interesting with its candle ambiance.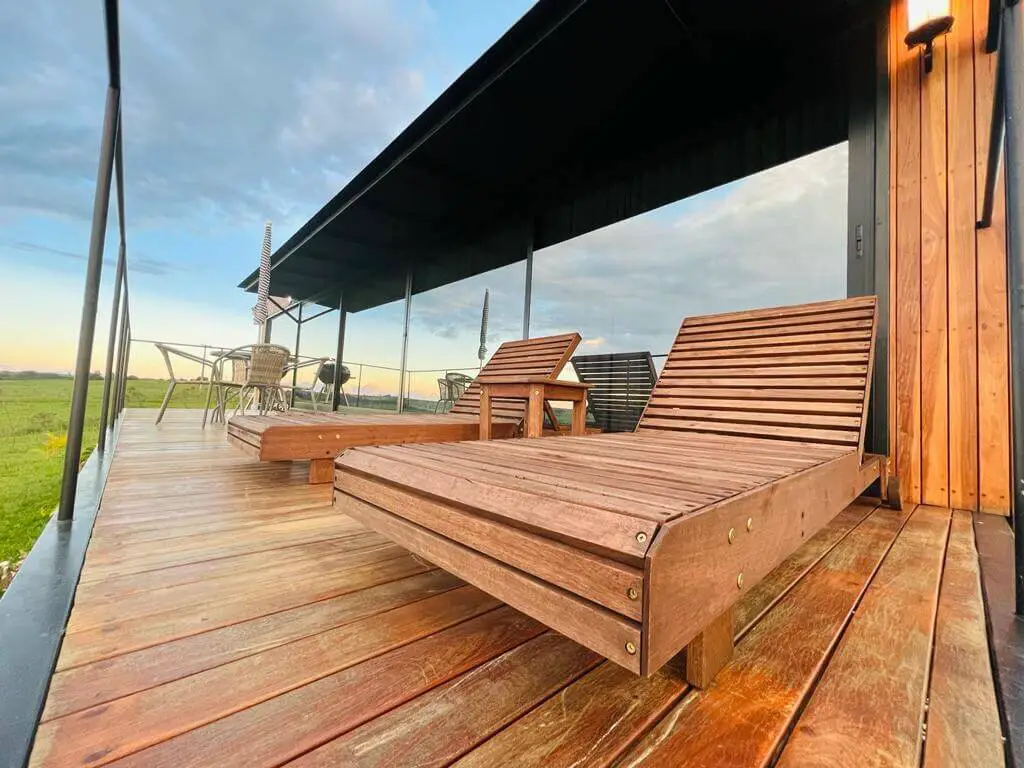 You can lie on the sun loungers on the veranda and watch the sunset and have a nice dinner at the table next to it.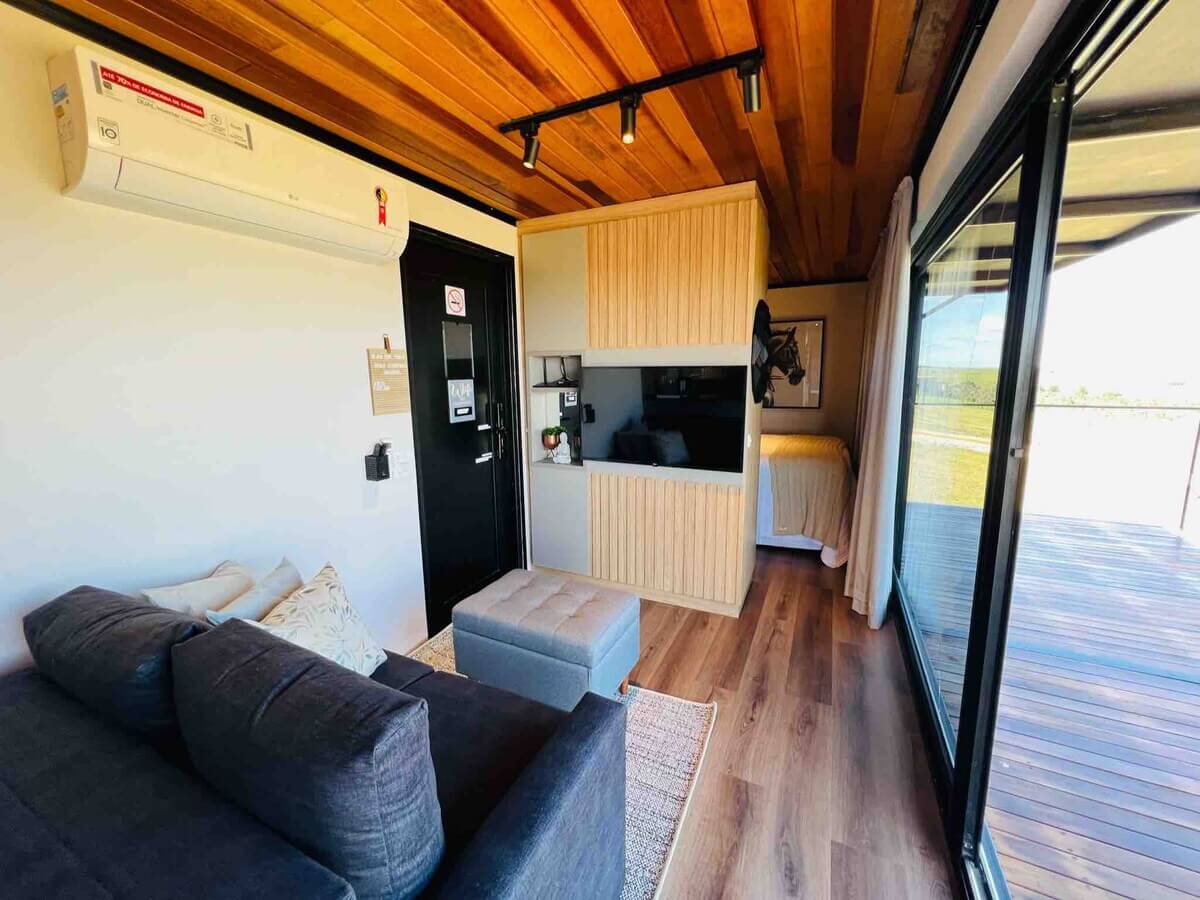 This container house, which has an impressive nature, offers you the night sky show as well as during the day. Since all the lights are turned off and there are no lighting poles or houses around, it is possible to watch the universe with all its nakedness. The arrangement of the stars in harmony and the brightness of the night will also give you peace of mind and your loved ones.
How to Build a Container House?
A container house is a type of house that can be built in less than a month. It is designed to be inexpensive, sustainable and highly functional.
The first step in building a shipping container home is to find the perfect place for it. Next, you will need to purchase or rent a shipping container.
You will also need to purchase other materials such as insulation, windows and doors. Finally, you will build the walls of the container house and add all the finishing touches like plumbing and electrical.