Welcome to Hazy Hollow, the perfect place to call home. This container home has everything you need and more.
From the moment you walk in, you'll be amazed by the spacious and open floor plan. The large windows let in plenty of natural light and provide stunning views of the surrounding forest.
Whether you're relaxing on the couch or cooking in the kitchen, you'll love spending time in this beautiful home.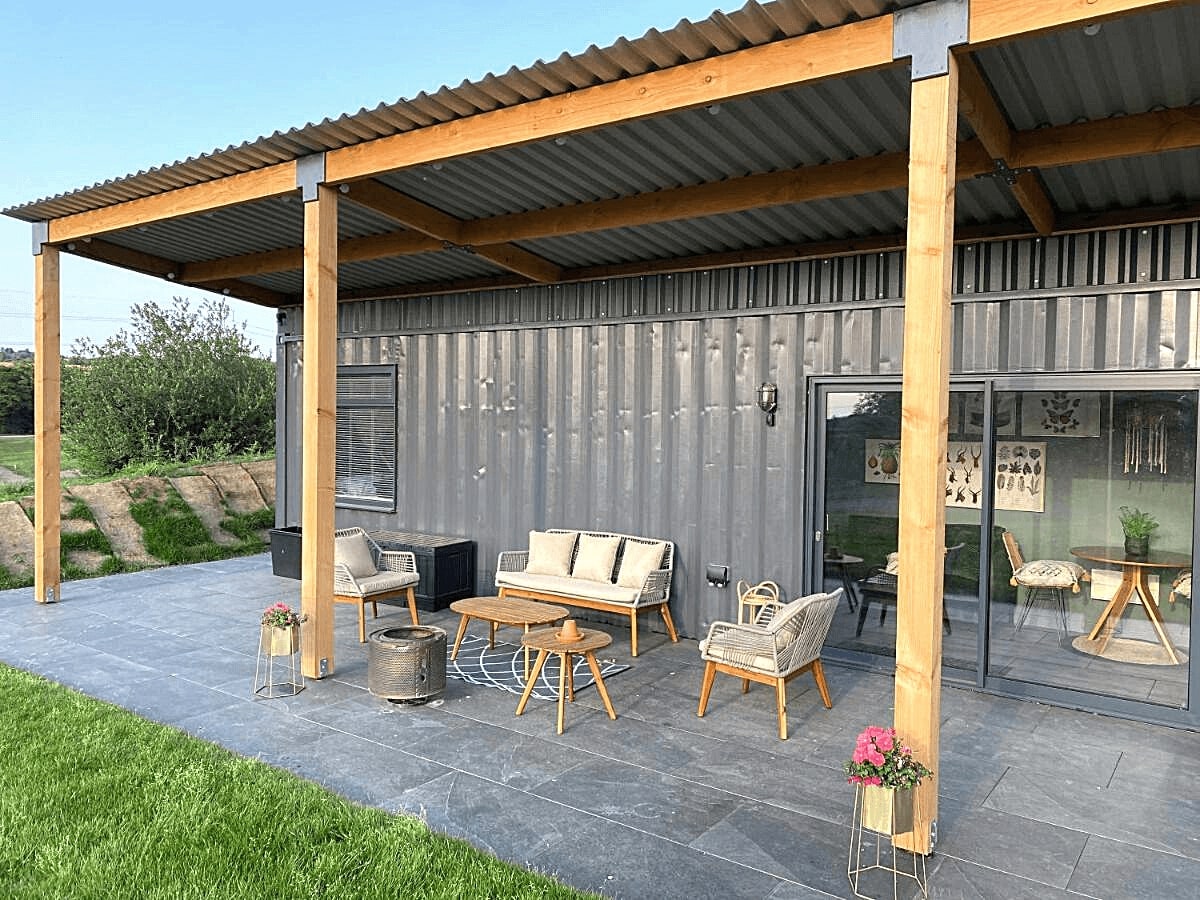 The Hazy Hollow shipping container home is perfect for those who want to enjoy nature while still having all the comforts of home. With a private deck and garden space, you can enjoy the fresh air and peaceful surroundings whenever you please.
Don't forget about the amazing location – this home is nestled in a quiet setting but is still close to all the amenities you need.
Made entirely from a 40ft shipping container!
This modern and unique home is made entirely from a 40ft shipping container! It's the perfect size for a small family or couple, and has all the amenities you need to feel comfortable and at home. Plus, this sustainable home is eco-friendly and economical, too!
The total living area is 580 sqft, including a veranda. This home has been built from one 40ft shipping container, so it's strong, durable, and low-maintenance.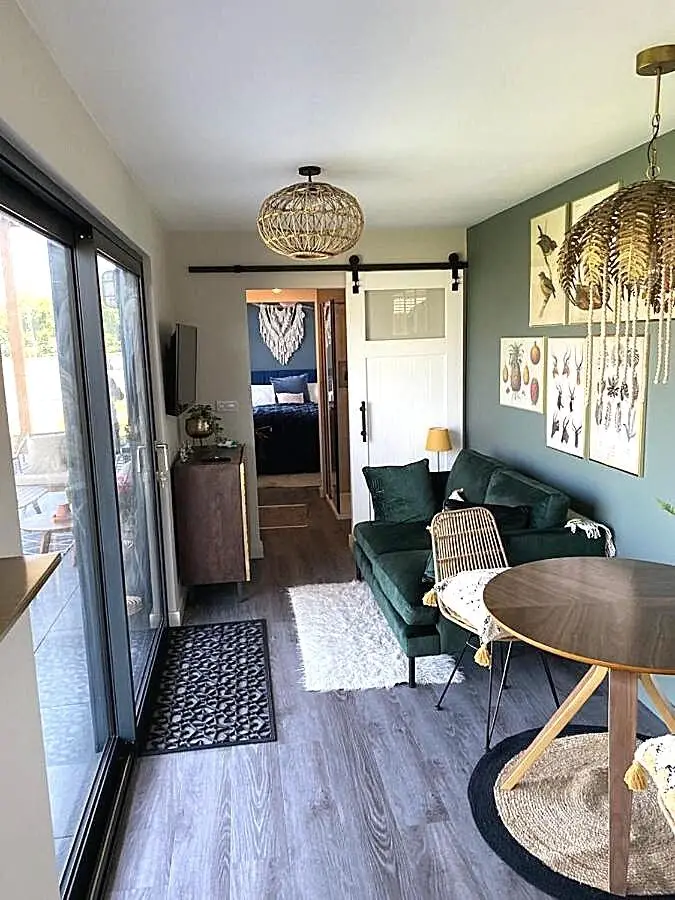 This is a container home! With clean lines and well interior design, this home is perfect for those who appreciate good taste. Plus, the paint walls are soft and inviting – perfect for relaxation.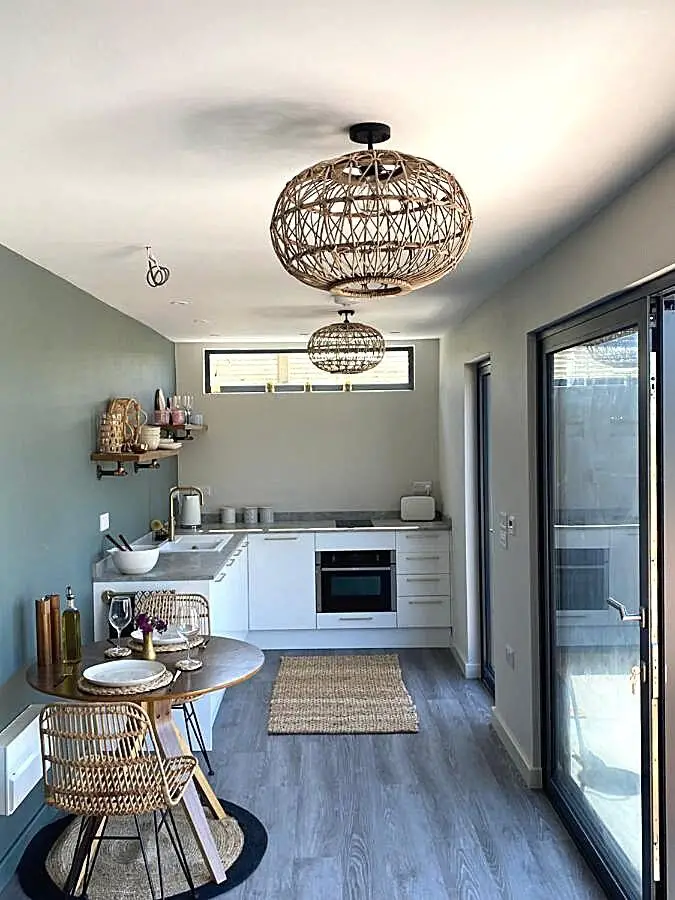 The kitchen is especially useful, with plenty of counter space and cabinets.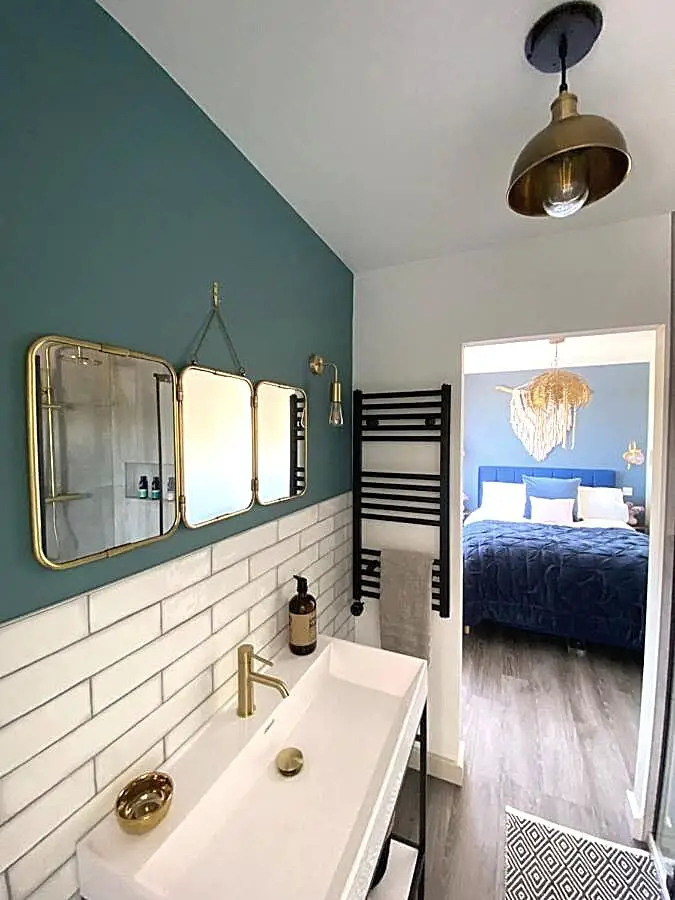 The bathroom is large and has plenty of room to get ready in the morning.
From the moment you walk in, you'll be able to relax and take in the natural beauty that surrounds you.
Plus, this home is perfect for anyone who wants to live green. The container construction makes it an eco-friendly choice, and with its many sustainable features, you can be sure you're making a responsible choice too.
This Airbnb shipping container home is located in the charming town of Silverhaze, Pilton, United Kingdom. If you're looking for a unique and sustainable living experience, then this is the perfect home for you! Booking $210/Night
Also check out:
Follow Living in a Container on Facebook, Instagram and Pinterest for more stories like this. If you have a story to share, email us at [email protected].