We continue to show you container houses from various parts of the world. It is not far from this, while the number of shipping container houses built per month 4-5 years ago did not exceed the fingers of a hand, it is now possible to see hundreds of container houses being built.
The container house market is on the rise, especially as the residential rental industry turns to houses built with shipping containers.
The fact that it is very easy to build a house with shipping containers in areas where it is very difficult to get permission under normal conditions and to build a house is just one example of why containers are starting to be used more.
The Airbnb home we want to show you today is located in Brandon Township, Michigan, United States.
Built with a single 40 ft shipping container, this house is located right on the edge of Pera Lake.
The shipping container house was completed in 2022 and opened to guests.
BUILD YOUR OWN SHIPPING CONTAINER HOME STEP BY STEP COMPREHENSIVE GUIDE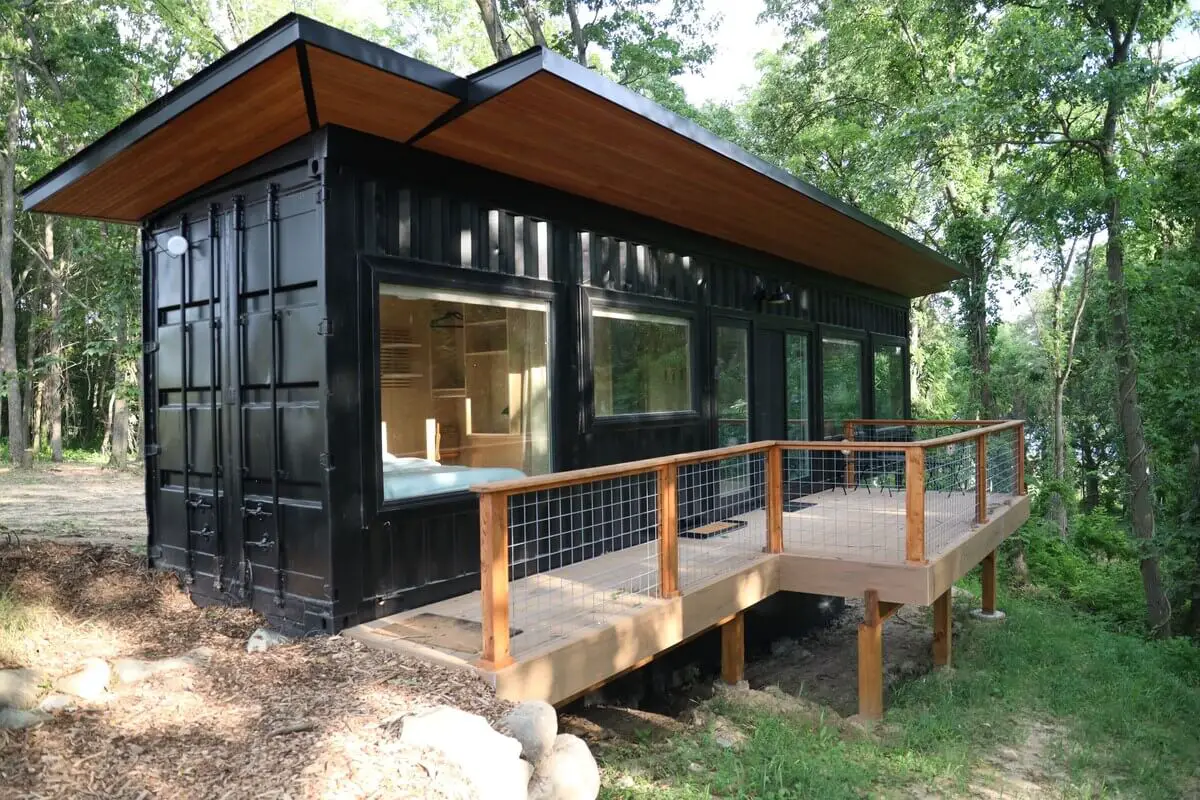 Container house Exterior Design
Located in a wonderful forest, this container structure was built about 1m above the ground.
The first details that catch the eye are a veranda that is sufficient in front of it and its sloping roof. Roofs are very important especially in container houses. As it maintains the temperature level inside, the image it adds to the shipping container is also very important.
The porch and front of the container home are almost completely covered with glass. Thanks to these glasses, although the container is narrow, it gives the feeling of being much wider inside.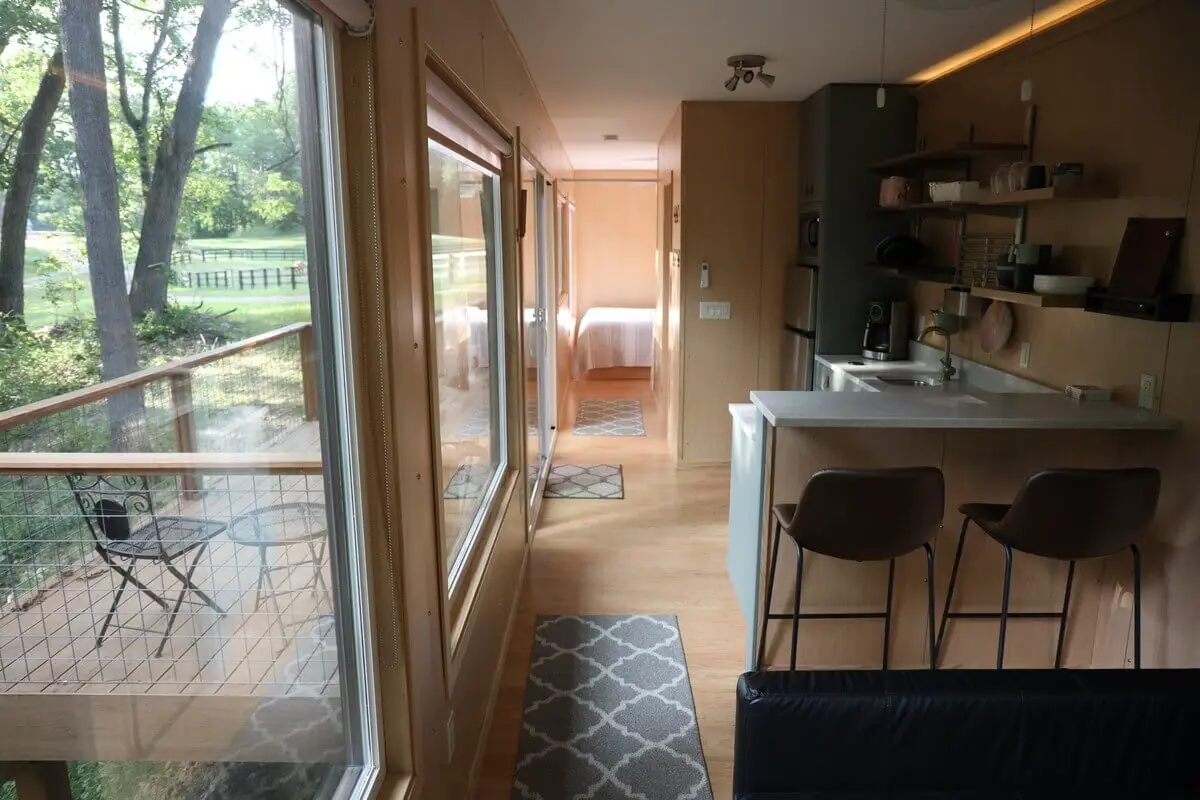 Shipping Container House Interior Design
It would not be wrong to say that the interior design of the container house is inspired by Scandinavian designs. The completely plywood-covered walls and wooden floor gave the house a very soft appearance.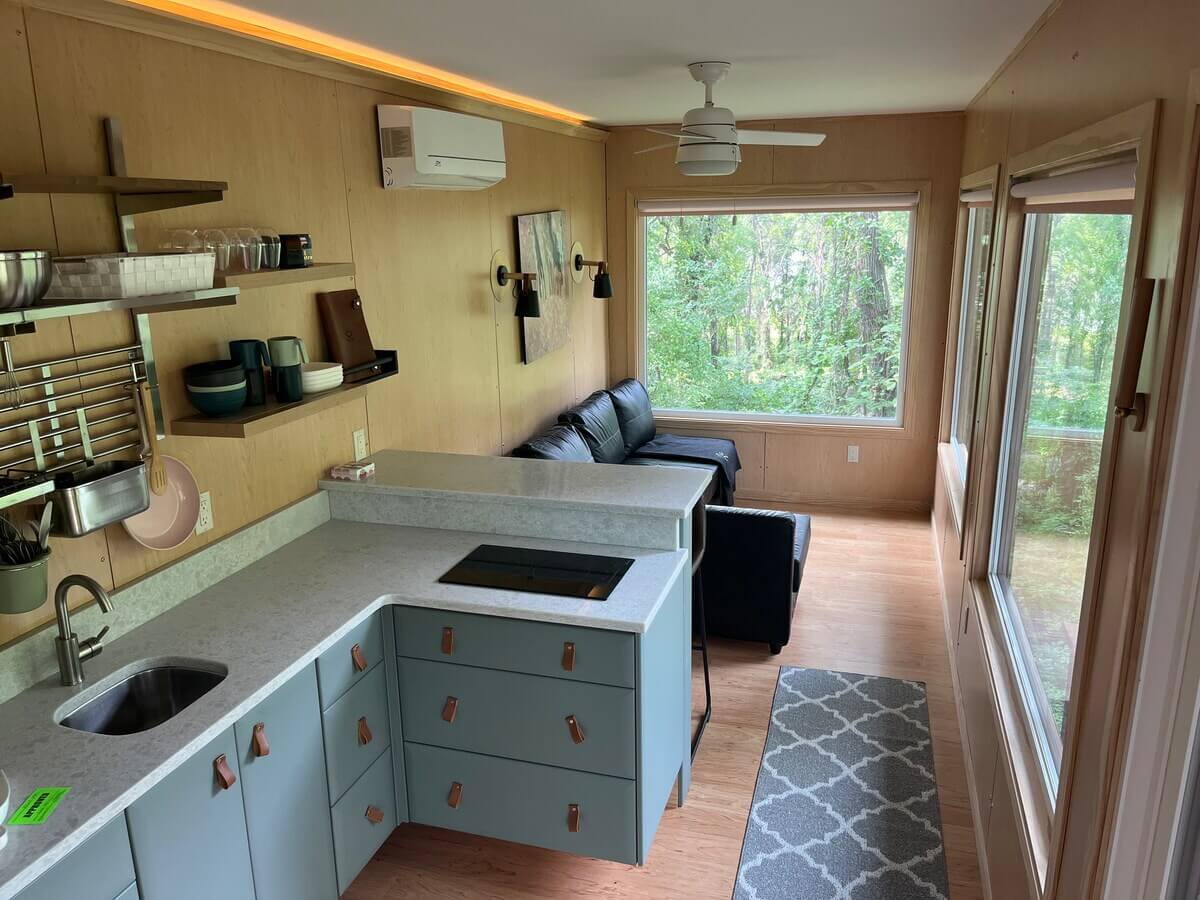 Made from a single shipping container, this home features a small L kitchen counter, a black sofa that can also be an L-shaped bed. Only necessary items and materials were chosen.
If you are planning a vacation in this region, you can rent this container house hosted by Rachel for $200 per night. (Airbnb)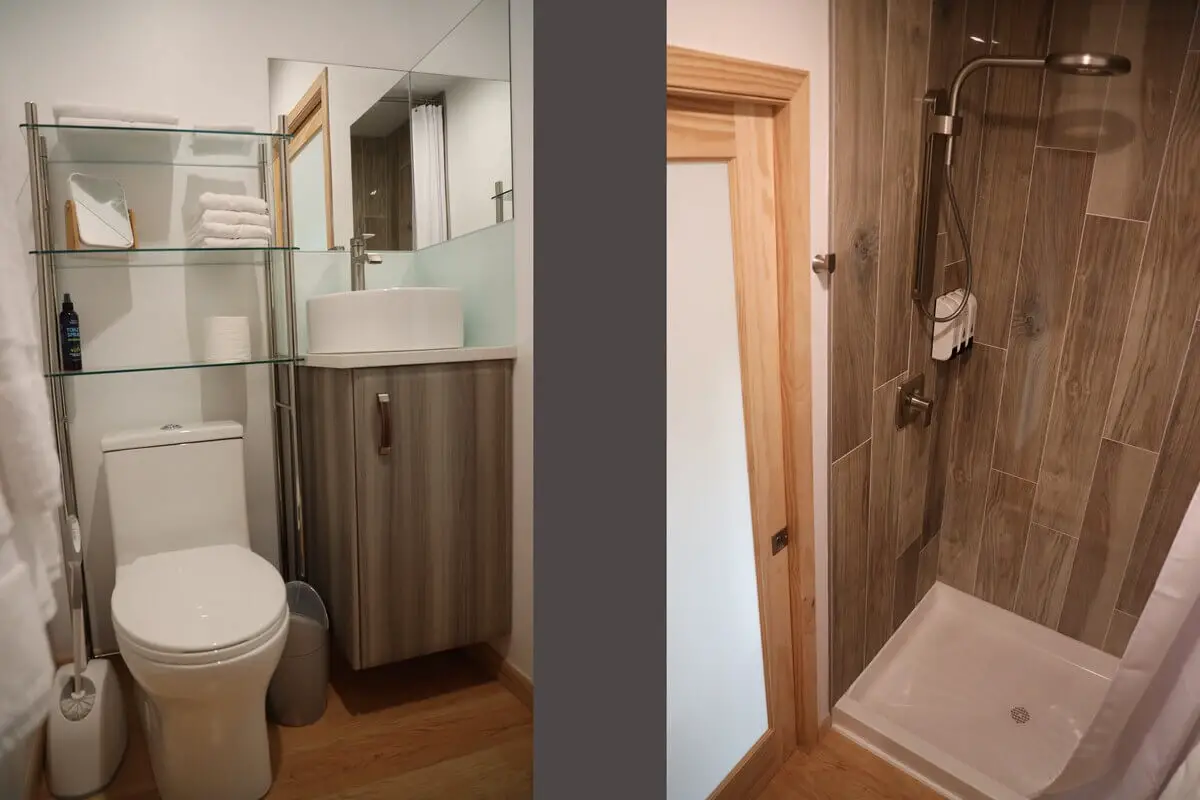 If you want something different from the houses built with traditional systems, container houses can give you what you need. You can find hundreds of container house models to inspire you on our blog.
Below you can find a few shipping container house models that might interest you.
How To Convert 8 Containers Into a Home – You Must See This!