There is no doubt that the hurricanes that hit Puerto Rico in 2017 were devastating. Many people lost their homes and were left homeless. However, there is a silver lining to this story – some people are finding new hope in the form of container homes.
Container homes are becoming increasingly popular in Puerto Rico as they offer a more affordable and sustainable option for housing. They are also much easier to construct than traditional homes, which is ideal for a country that is still rebuilding after the hurricanes.
If you are interested in learning more about container homes in Puerto Rico, there are a few things you should know.
First, they are an excellent option for those who want to live more sustainably.
Second, they are much more affordable than traditional homes.
And third, they can be constructed quickly and easily, which is ideal for a country that is still rebuilding after the hurricanes.
Looking for inspiration for your container house?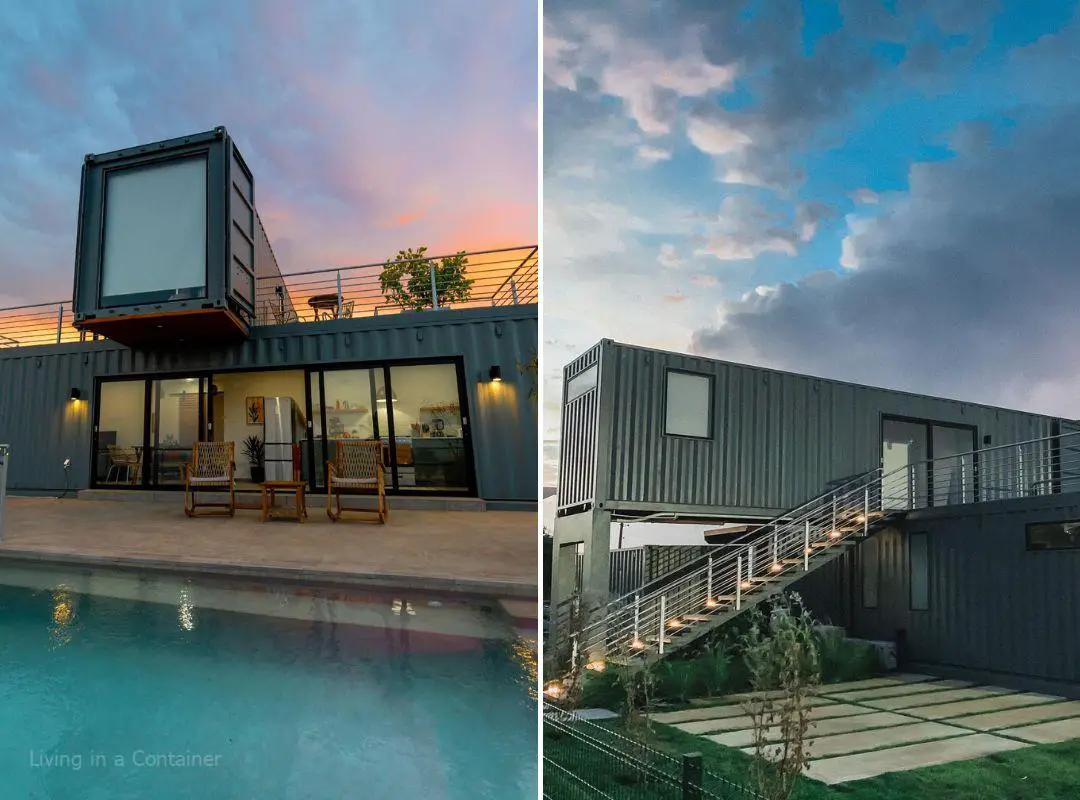 Casa Aura is a beautiful, luxurious home that you can rent through Airbnb and surely will inspire for your own container home!
BUILD YOUR OWN SHIPPING CONTAINER HOME STEP BY STEP COMPREHENSIVE GUIDE
This beautiful home was built using shipping containers and is situated in Isabela, Puerto Rico with a stunning ocean view.
The homeowners were looking for a sustainable and hurricane-resistant option when they decided to build with shipping containers. The result is a modern and stylish home that perfectly suits their needs.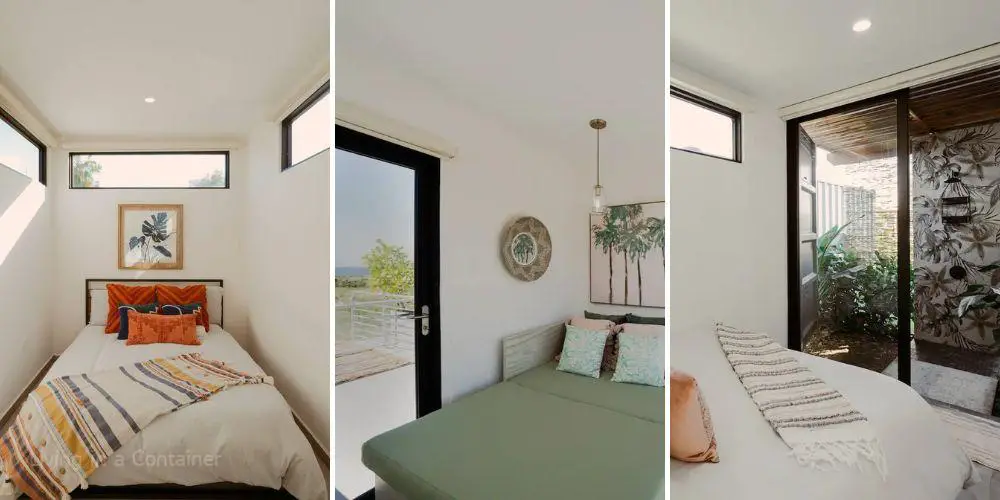 The home has 3 bedrooms and 2.5 bathrooms. The outdoor space includes a deck and swimming pool.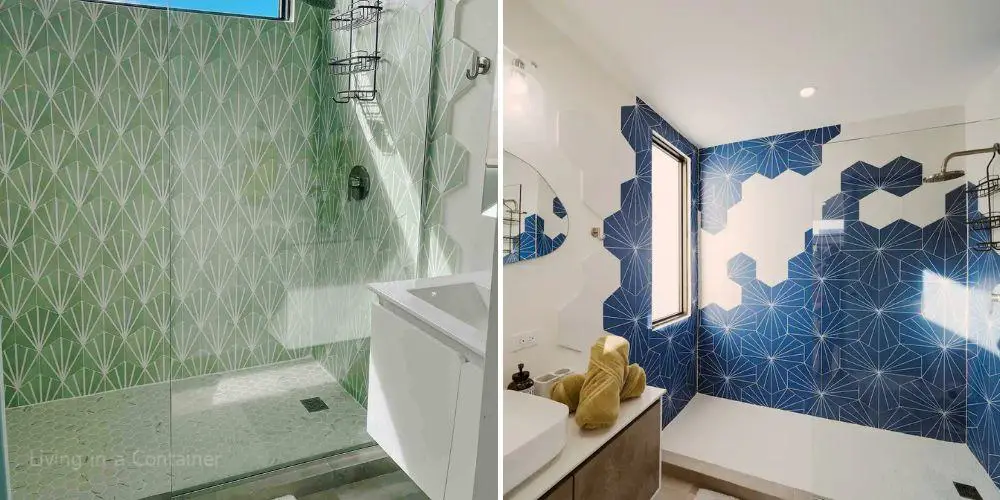 The use of shipping containers means that the home is very durable and can withstand strong winds and hurricanes. It is also environmentally friendly and has low energy costs.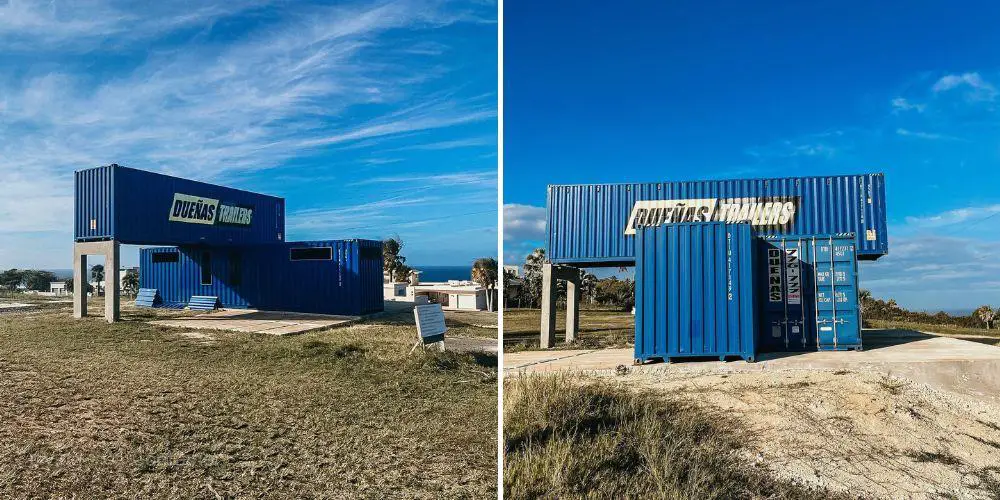 The container house is a fantastic example of creative recycling.
3 x 40ft shipping containers were used in its construction, which makes it an excellent demonstration on how we can build with old stuff and make something new out it!
Casa Aura consists of three containers that can be converted into two apartments or a full house.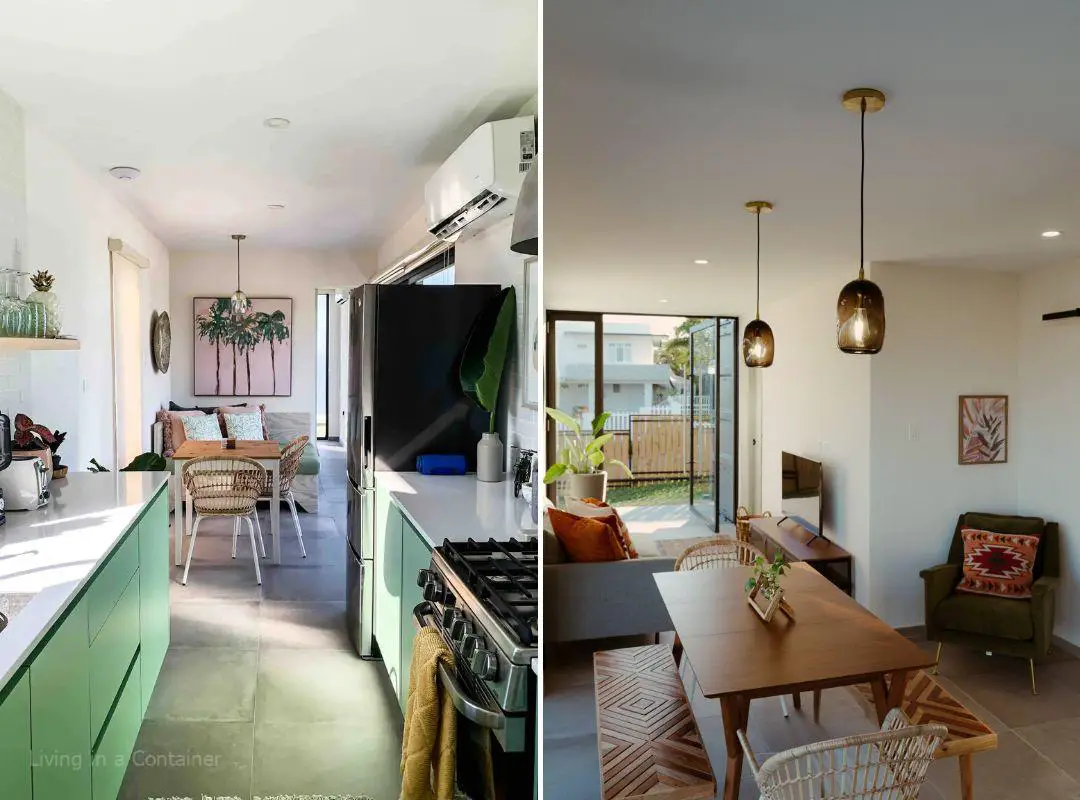 The floor space consists of two containers and consists of two bedrooms, a master bathroom, a half bath and private outdoor shower, kitchen, dining room, living room and terrace with private heated pool.
The second floor consists of a loft-style container with a panoramic view room, dining room, kitchen, bathroom and two private terraces; one for the east and the other for the west.
You can find more information and reservations for Casa Aura by clicking on the links below.
Instagram : @casaaurapr 
Reservation : Airbnb
If you want to see more container houses, you can check the links below.
25+ Creative And Inspiring Container Houses
Brilliant Shipping Container Conversion
Life Uncontained Shipping Container Home
Love what you see? Share your home makeover with us and we'll feature it on our blog.
Email us at [email protected] and tell us about your project.
For more tiny home improvement and renovation ideas, click here.