Hi everybody
We continue to discover for you. Our container house on today's tour is from St Eustatius (fondly called "Statia").
Homes are made for living purposes. These are built to enjoy healthy, peaceful life. Some people want small homes while some want large homes. It depends on the budget which a person invests. Similarly, homes are of different varieties. Some of these are residential places. While others are constructed at the hill stations or near the ocean to enjoy the sceneries of nature. These are mostly guest houses. But some adventurers like a place to such an extent, that they want to live there permanently. In this case, such lovers make their own homes at these areas.
Now come the variety of the material which is used in the construction of the home. In simple city towns, construction with any material can be done. This may be concrete or any other. But the problem arises when question arises about the construction of homes or guest houses at nature attracting places. Like all other things, varieties in homes construction material have also been emerged.
The world has discovered the solution of this problem that how to construct homes at difficult places. The steel shipping containers are used now for construction purposes. These steel shipping containers have been designed such amazing home that people are preferring their use in any type of construction.
The home which is going to be discussed today, is basically a container guest house. Do you want to step in this house? Let's move.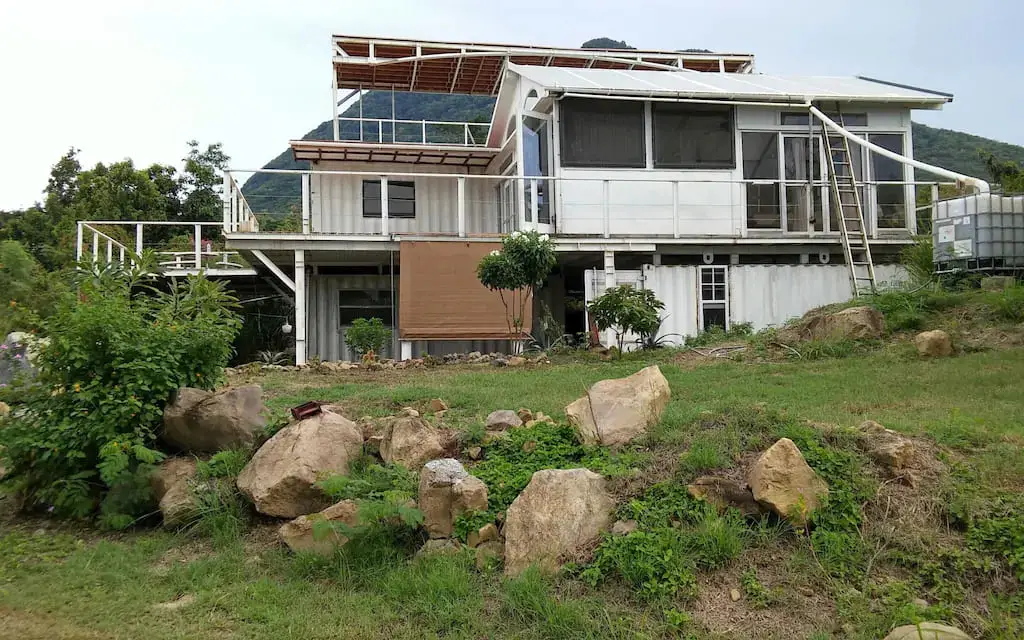 Guest home in Statia
The place is itself a beauty. This is the nature lover attracting land piece. This container home has been designed here. It has the capacity of 7 people. 20 feet containers have been used in its construction.
This is a double storey container home with roof on uppermost floor. The home is surrounded with greenery all around. The home is hosted by Tom Hay. Charges for staying in this luxurious container home is $102  per night. This have all necessary portions which are going to be discussed in detail.
Eco-friendly Container House with Ocean View is available to rent via Vrbo.
Architectural structure of the home
This house has many portions. The facilities are provided on large scale. The portions are:
Three bedrooms
Three bathrooms
One living room
One kitchen
One roof
One laptop room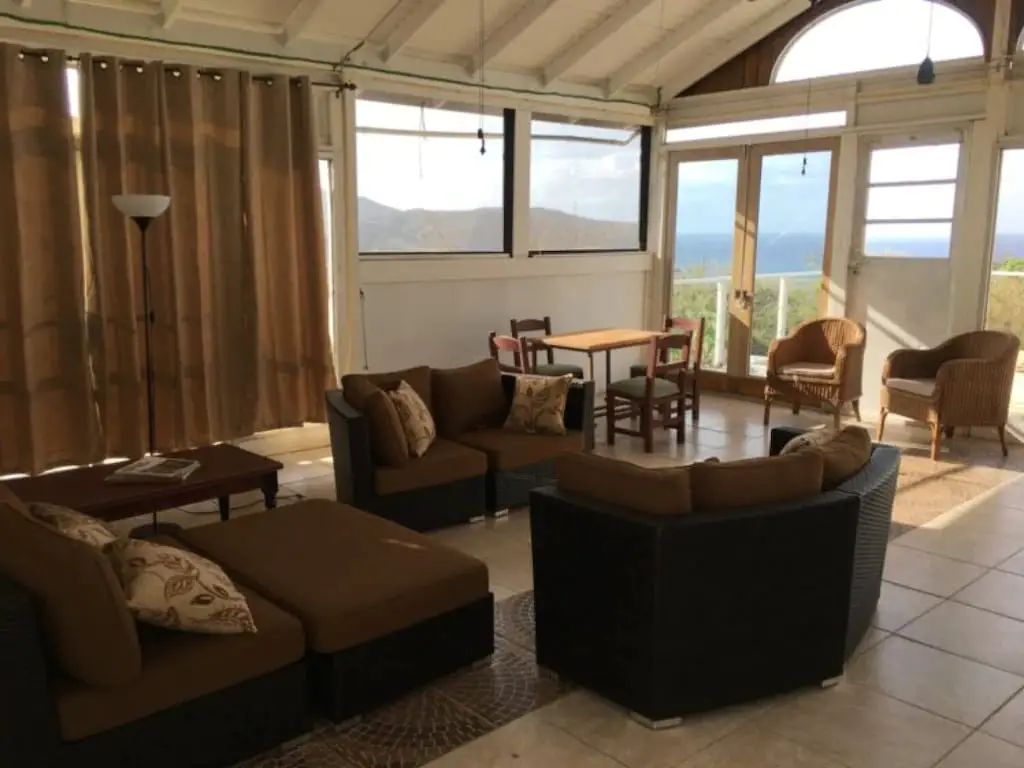 Interior designing of the house in detail
Well, if I talk about all the portions in detail, then it is true that these all are well furnished and well equipped. Bedrooms are three in number. These are located on upper floor. The house is made on rocky area. It is maintained with a great foundation. The framework of the home is strong enough to provide it support. The containers are painted white in color. The interior is also painted in light color. Bedrooms are set with all facilities like closets are there and beds are set.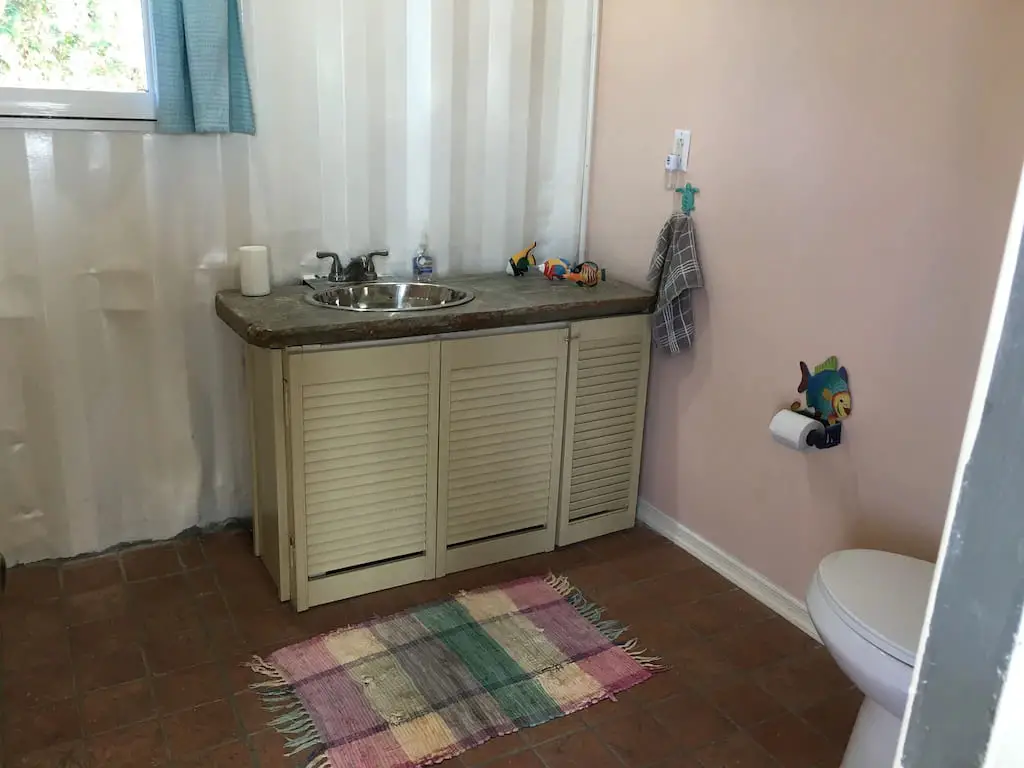 Bathrooms are three in number and have good toilet and showering systems. These are made with tiles. One shower bathroom is located in outdoor. Upper floor also has a bathroom. Ground floor which is actually raised higher, has kitchen and living room with a working room.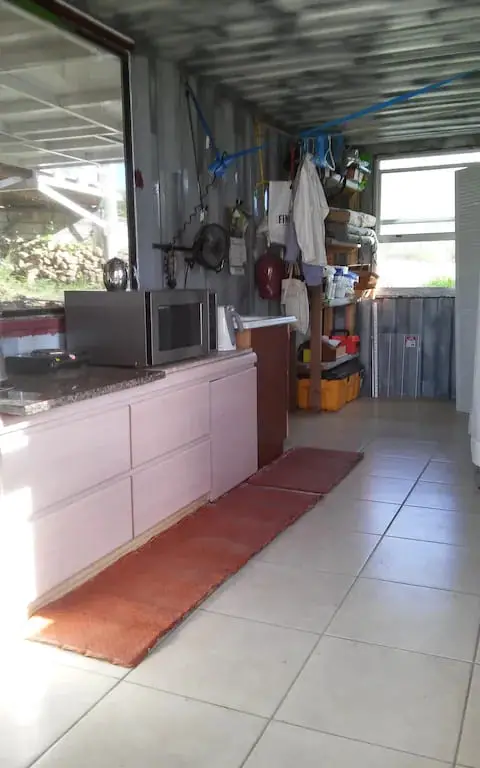 Kitchen is loaded with many accessories. The refrigerator, oven, stove are set in this area. Hosts are fulfilling all demands honestly. The kitchen has a glass window which faces the front wall. The cabins and shelves are made in this kitchen.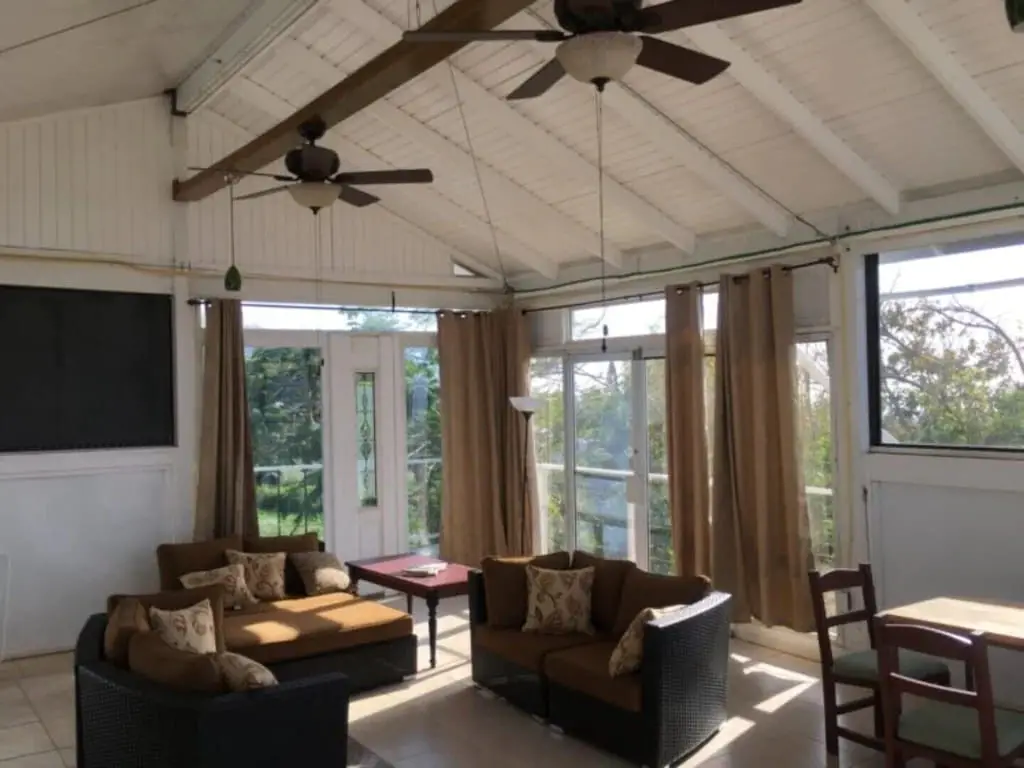 Living room has seating sofas. These are comfortable. These are set in this room neatly. The living room is surrounded with glass windows. These windows give the views of outer enviroment. In morning, direct sunrays falling through the glass can be enjoyed.
A small room is designed on the same floor. The laptop is set here. The facility is provided if anyone wants to work in his vacation, can do without worries.
Facilities of the home
As discussed above, laptop is provided with internet network here. No signal issues generally. The light system is also good. Lights are enlightened in night by using electricity provided by voltage system. Air conditioners are set in bedrooms. The water system is also maintained. The kitchen naf bathrooms have good supply of water.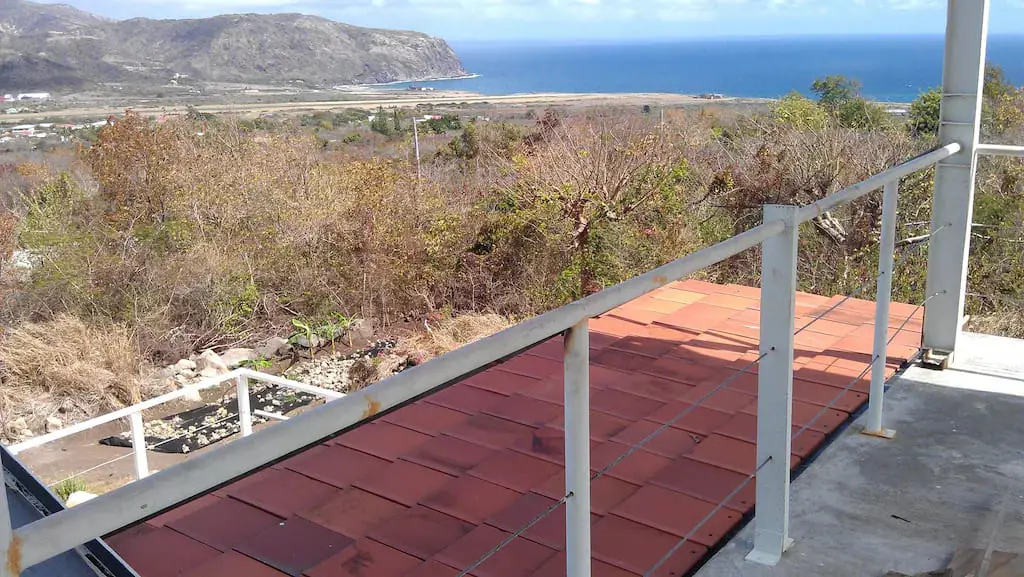 Views from the home
Pictures are describing the views of this area. This area is loaded with natural beauty. It is well-known for its nature visiting sites. Living at such place is a blessing indeed. The shipping containers are turning dreams into reality by providing modular living at such places. This is such a huge benefit which containers provide. House is surrounded with green grass and has the views if green hills a few steps away.
Benefits of containers are many. Steel shipping containers consume less amount of money as well as time. These are durable for more than 25 years. These provide instant homing. These look more stylish in construction.
Use of glass and wood along with containers has increased the grace of homes made of steel shipping containers. Glass windows have also been used in construction of this guest house. This was all about this living area.
---
Related Reading:
Absolutely Gorgeous Eco Friendly Container Home – Costa Rica
Eco-Friendly Luxury Container Living That is Also Cost Effective
Life Uncontained Shipping Container Home
---
If you are interested in structures made with shipping containers, you can find what you want among thousands of container house models. Be aware of the contents by following our Facebook and Pintereset accounts.