While scrolling through social media, you might have stumbled upon a home constructed from shipping containers. Even if it was just a fleeting glance, it's hard to miss. That's because these homes possess a unique allure.
Construct a home using traditional methods to the highest standards, and while it may be impressive, it doesn't capture the imagination quite like the simplistic charm of a container home.
Of course, this is all subjective. As admirers of container homes, this narrative feels all the more compelling to us. For others, perspectives may differ.
Now, let's discuss the home I'll introduce today. Today, I'll showcase an incredibly fascinating container home. I've come across it before, but only now have I decided to share it.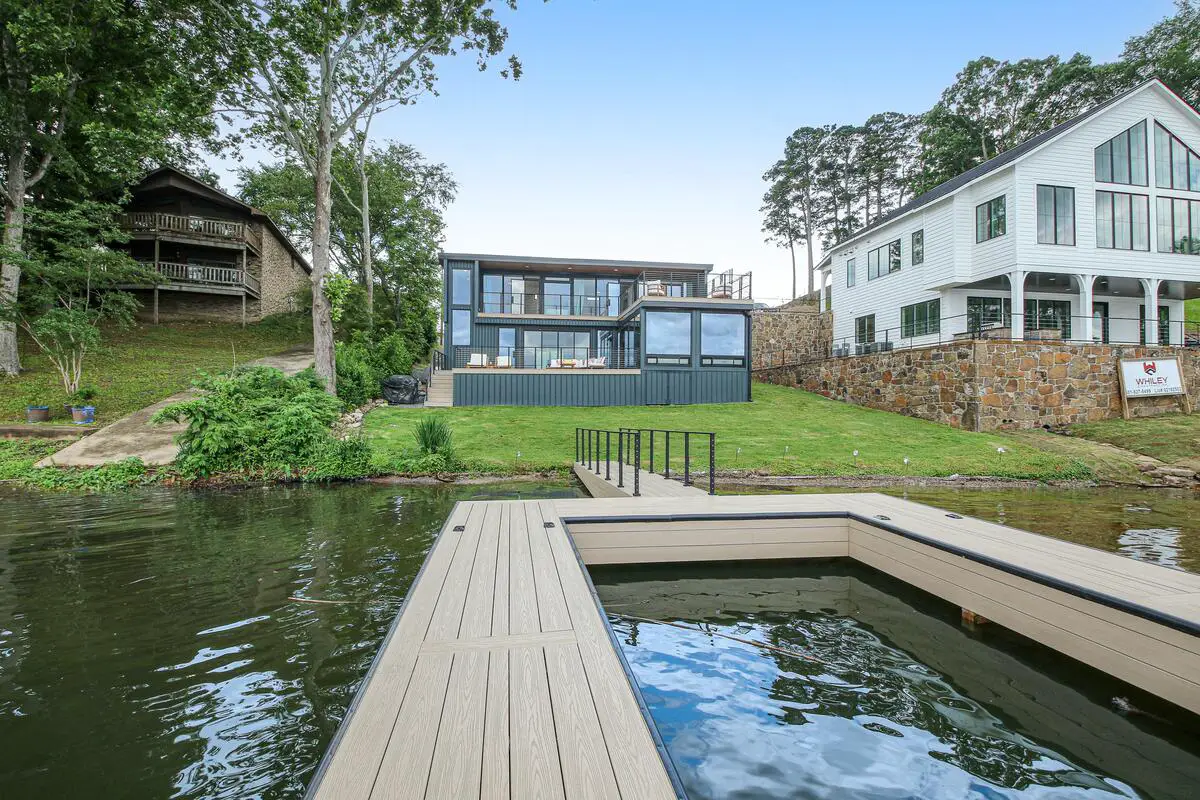 Lakeside Shipping Container Home in Hot Springs, Arkansas
This brand-new dwelling boasts a distinctive architecture, comprising four shipping containers, the likes of which you won't easily find elsewhere. Revel in the breathtaking vistas of Hamilton Lake, either through the expansive windows or while soaking in the luxurious tub with its own scenic views.
Savor your morning coffee on the lower deck, and enjoy margaritas during both sunrise and sunset on the upper deck. For a memorable evening, gather around the fire pit beneath the starlit sky.
A vast lawn, shared with an adjacent property, leads to a boat dock spacious enough to accommodate a vessel.
4 Shipping Container Design
2-Storey Architectural Plan
3 Bedrooms and 4 Bathrooms
Lakeside Proximity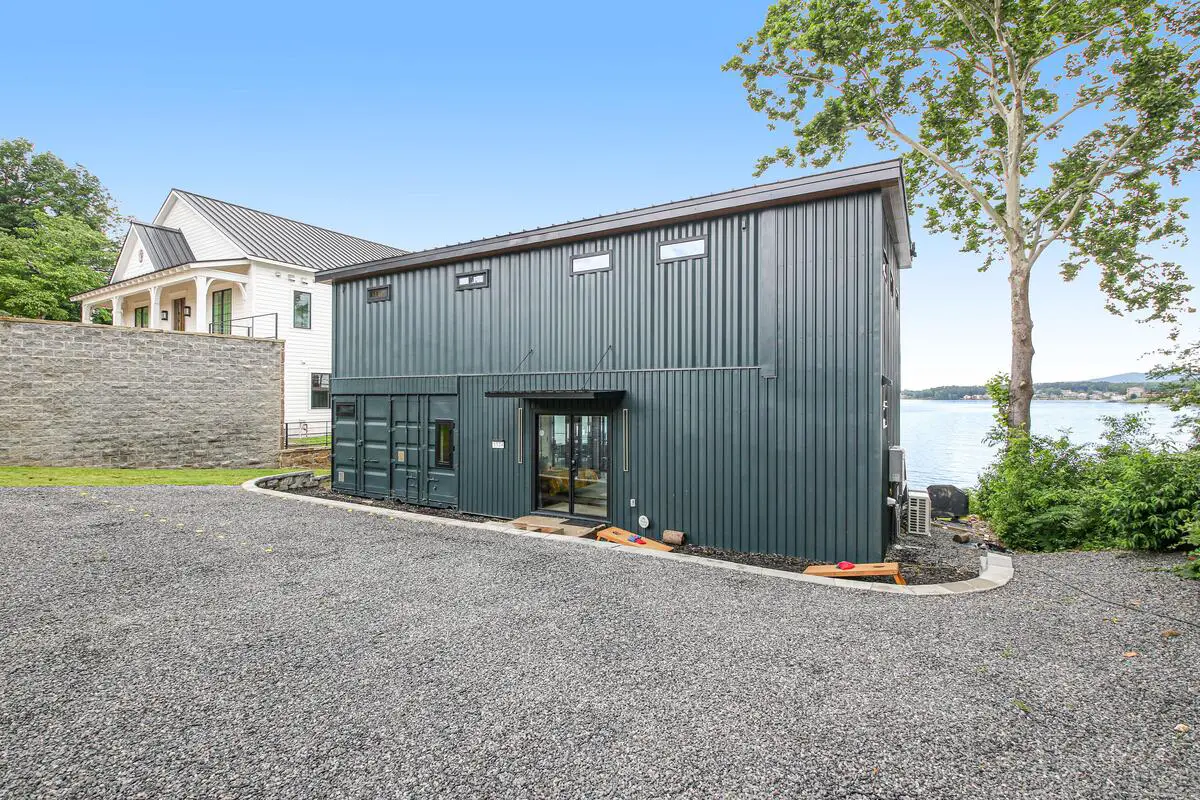 4 Shipping Container Design
This design incorporates four 40ft shipping containers. They are arranged with two on the ground level and two atop, sitting side-by-side.
Spaces that emerged from this configuration on the lower level were filled using alternative materials, providing an expansive interior.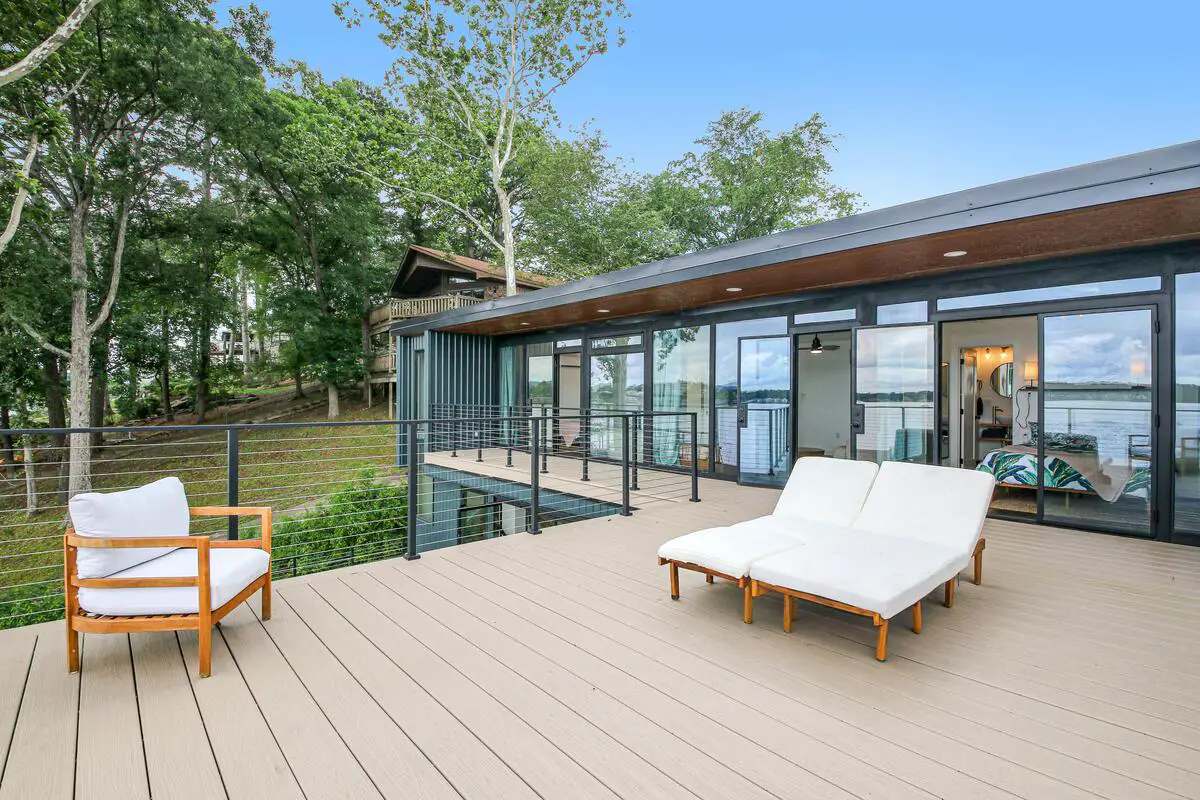 A highlight of this design is the generous deck space available on both floors.
2-Storey Architectural Plan
Two-storey shipping container homes are a personal favorite. The containers can be positioned as one pleases, much like Lego blocks. Doesn't this residence exude elegance and warmth?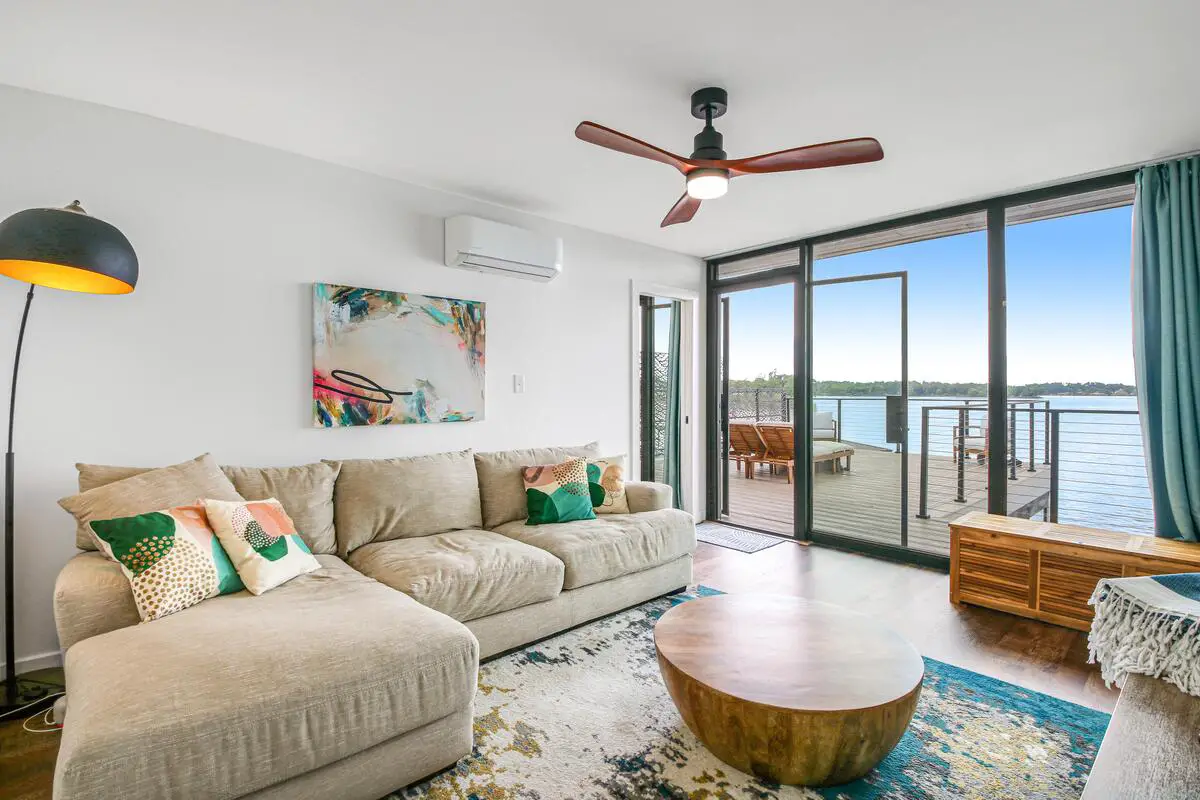 The standout feature of this design is the extensive use of glass on the lake-facing facade. What's the implication? It ensures a luminous interior and means that activities like dining, waking up, or simply relaxing are always complemented by the mesmerizing view of Hamilton Lake.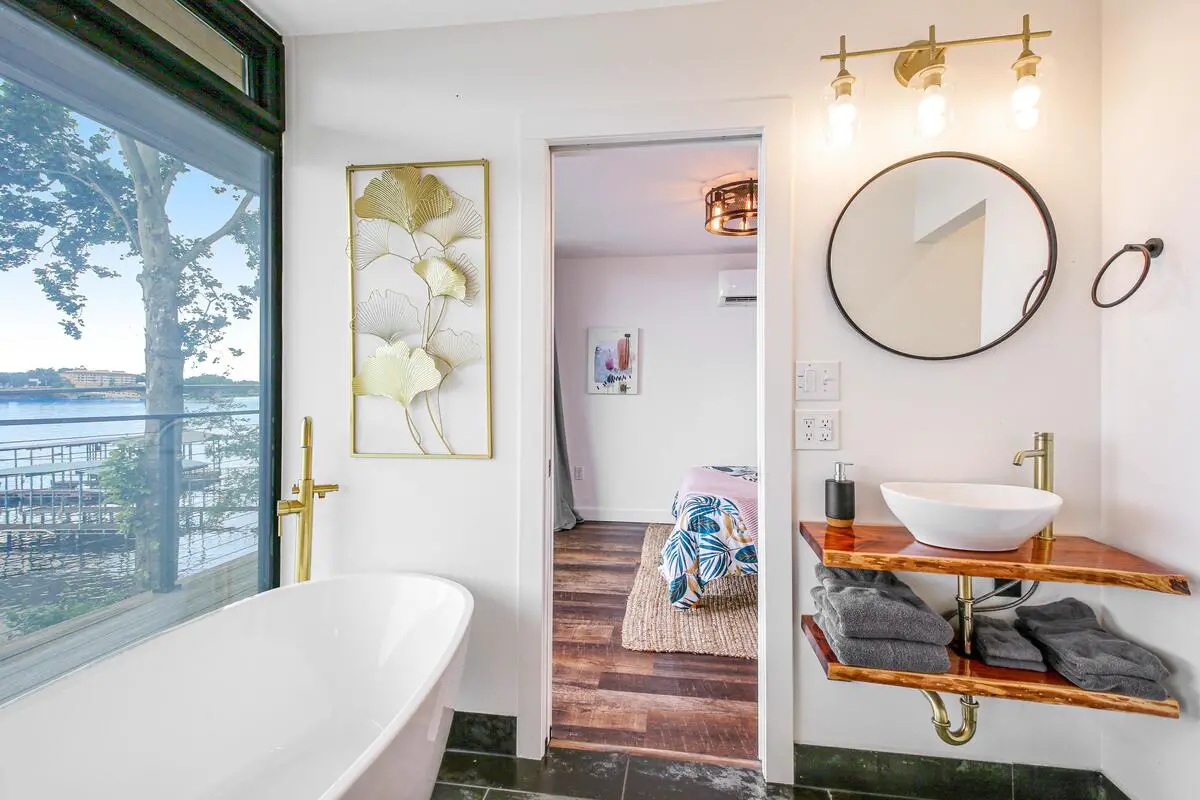 3 Bedrooms – 4 Bathrooms
With the vast living space available on the ground floor, this container home comfortably accommodates three bedrooms and four bathrooms. The rooms are far from cramped, offering ample space and utility.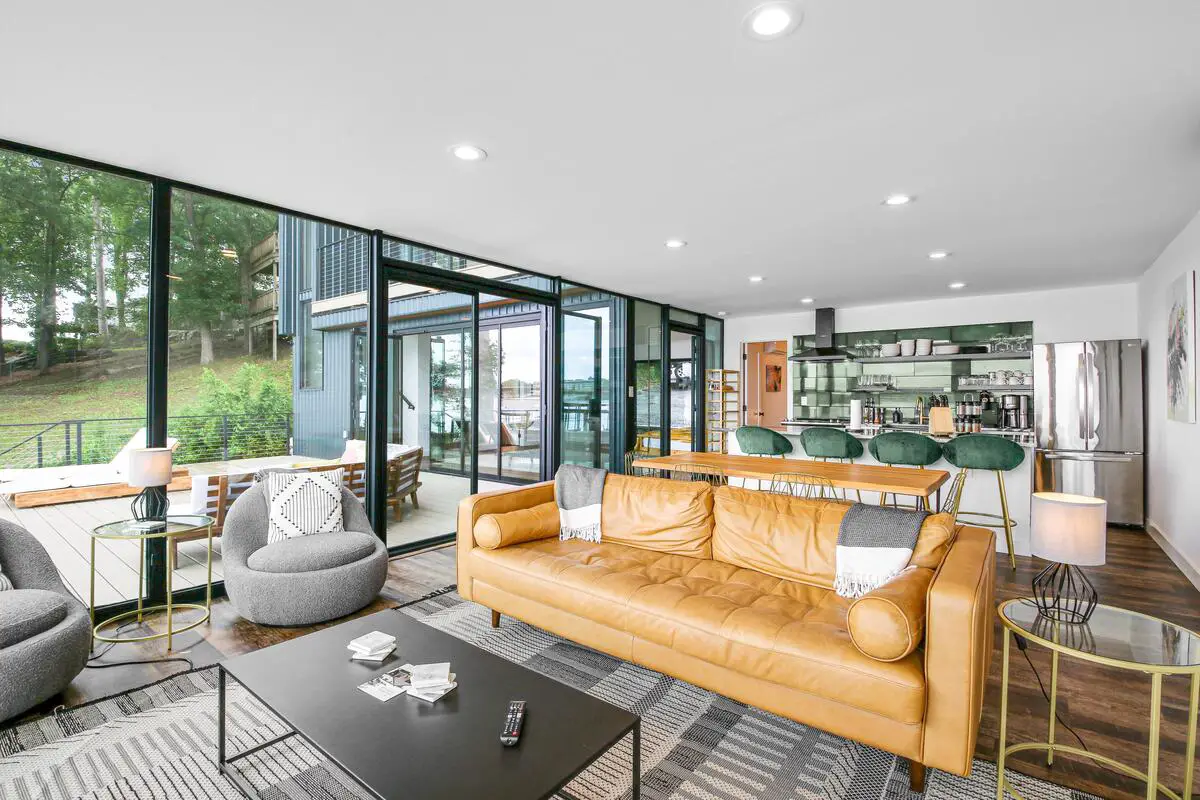 Interior Design of the Container Home
The home's interior is simply sublime. The design declares its presence with conviction. Every intricate detail has been meticulously planned. There's no element that feels out of place or overwhelming. Every facet is harmoniously integrated, ensuring a clean, decluttered view of the outdoors. The spacious rooms and airy design aesthetic are truly commendable. It's genuinely enchanting.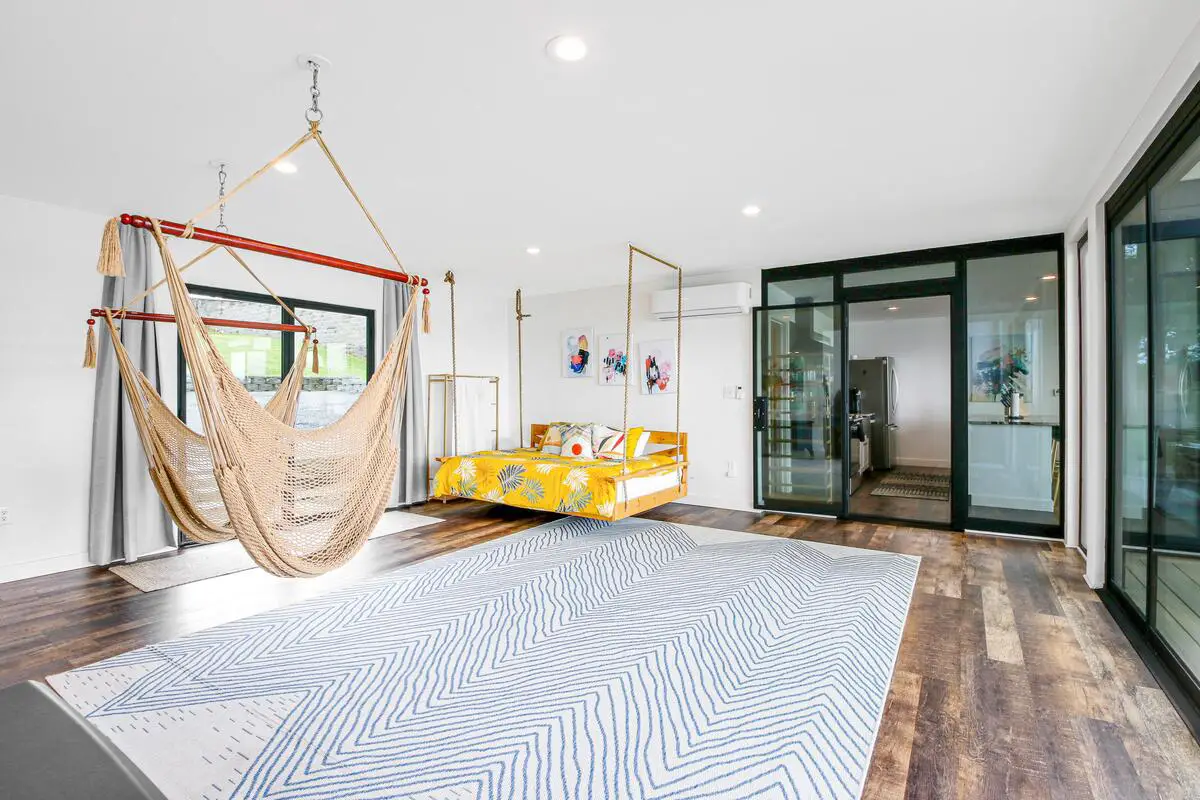 Pricing: $372 per Night
Quality comes at a cost. To fully immerse in the offerings of this container home, one would need to shell out $372 per night. It's a price point that promises to deliver value. ( AIRBNB )
For those intrigued by container homes, I've curated a selection of other captivating designs below. Do take a moment to explore them.
A Captivating Two-Story Container Residence
Two-Story Container Home in the Forest
Two-Story Open-Plan Container Home for $340k