Hi everybody
We continue to discover for you. Today we are going to show you 3 story shipping container house design.
Stylish homes are desire of everyone in this modern era. Every one wants a complete modern home. Home full of facilities.
These homes should charge less but full of modernity. This is demand of everyone. Every person wants his separate single home. Some want more than one homes at different locations.
Like, they want a home in city town where they can spend their working days and they also want a home at some visiting spot where they can spend their vacations. Well, it depends on richness of a person.
But some material had come into introduction which can fulfil this dream even for a middle class person. These are called steel shipping containers.
Shipping containers are making construction and life easier.
Containers are making life easier. Life is now full of strategies. Containers do the same. They provide you a customized house for spending your days of life. ( Container House Models )
These are cheaper homes and become readily available for living.
These steel shipping containers are hard in nature and are very durable. These can bear the damaging effects of the weather. Thermoregulation of steel shipping containers is mandatory. If you are going to make a home in cold area, then you have to make fireplaces in your house and if the weather is hot, then insert air conditioners in your charming homes.
Like many other shipping containers which have been discussed located in this world, a home is again going to be discussed which is different in its own architectural structure. This house is beautiful in its own way.
House is made of shipping containers. This one is introduced recently and it is going to complete in 2022. So, this is latest model of homes made of steel shipping containers.
If you know about the detail structure of this living area then go through this whole informative article.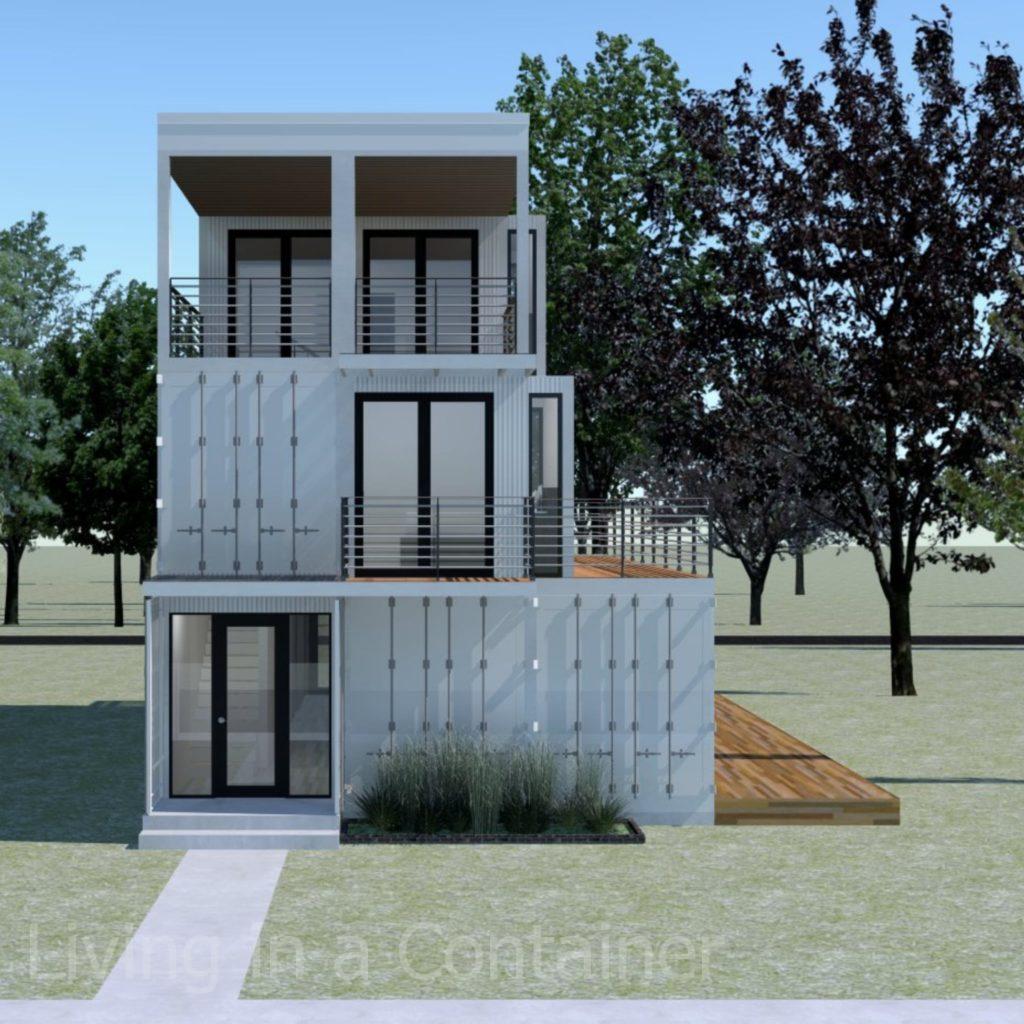 White container house offering modular living
This residential place is made by joining the steel shipping containers. The containers have been joined together. These were prepared at the working area and then these were transferred to this place by heavy transportation resources.
The containers are painted white from outside. Interior is also painted white. Two types of containers have been used in its construction. These are 20 feet and 40 feet.
Containers are making three levels. There is a ground floor, then first floor and then there is second floor. Enough space for accommodation of 6 to 7 people.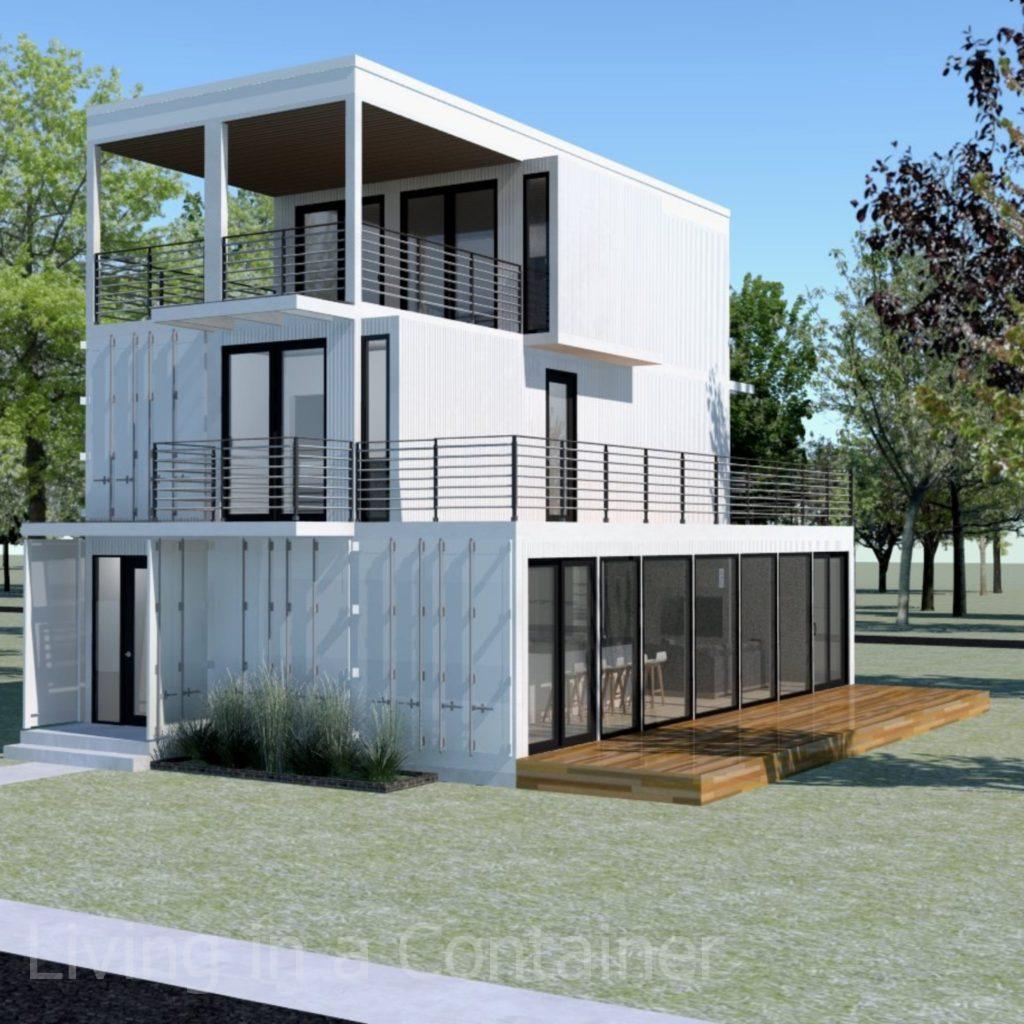 Architectural structure of this shipping container house
This house has all portions according to modern style of designing. All modern things have been used and set in this living area. Three bedrooms, Three bathrooms, Kitchen, Living area, Terrace, Balcony.
To know about interior design of this house in detail, let us step in this container place.
After entering into the place, these is a living room area. The floor is made of wood. The ceilings are presenting different designs. This place is enough for arranging of seating sofas. These is place for the shelf where LED will be fixed. The place is quite unique and window is there. This is made by using glass material. This is giving view of outside enviroment.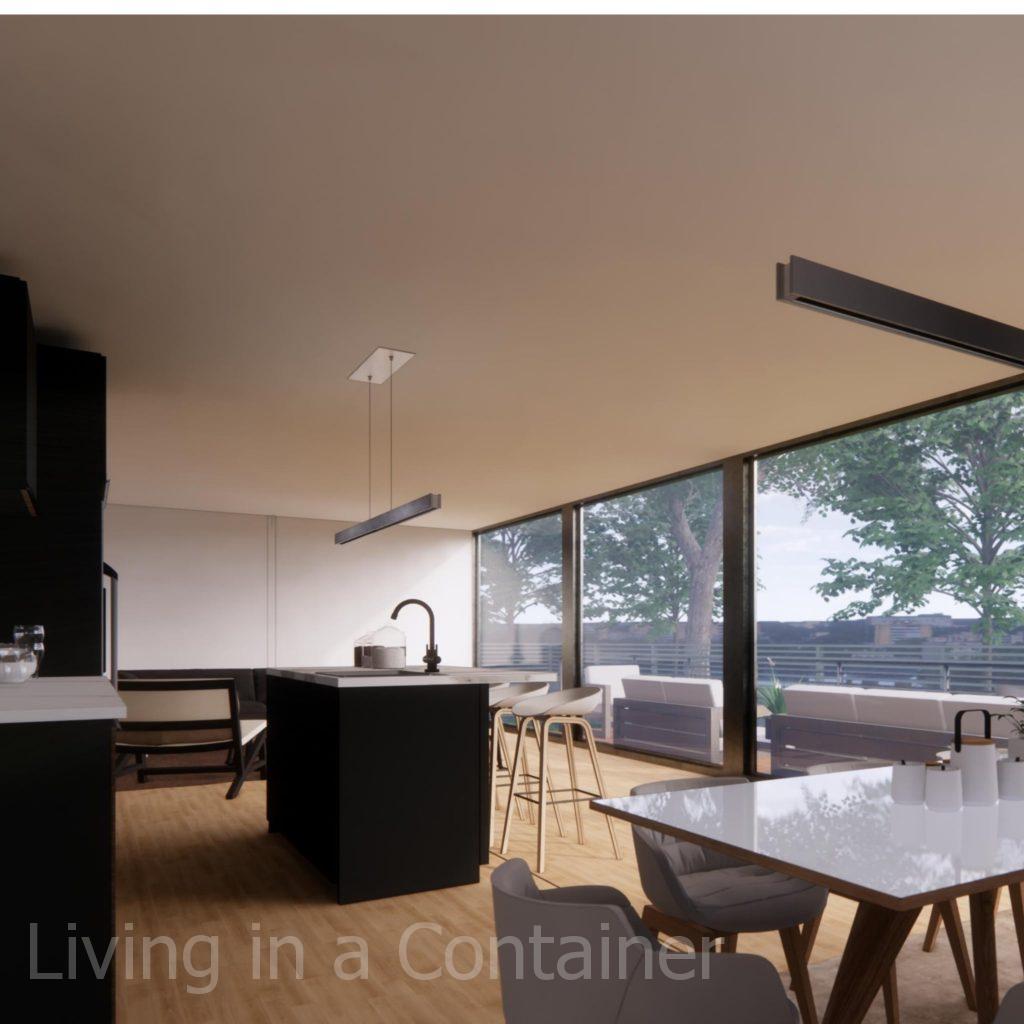 Kitchen is giving all kinds of facilities. There is use of stainless steel material in this kitchen. This is making sink and other sanitary part. Water is supplied properly. Cabins are made of wood. The shelves are designed white in color. Then there are lights which are fixed in ceilings.
Space for refrigerator, microwave are properly set. Stoves are fixed in the shelf. Then comes the space for dining table. A medium size dining table can be set here.
INTERESTED IN MORE CONTAINER HOUSE PLANS?
---
CHECK OUT MORE AMAZING CONTAINER HOMES BELOW!
The Lily Pad Cozy Container Home
Life Uncontained Shipping Container Home
Shipping Container Home Ontario
Stairs which are leading to upper floor are made of wood. These lead to 1st floor. The floor is again made of wood. There are bedrooms on this floor. Two bedrooms are designed on this floor. These are large bedrooms. These have enough capacity for adjustment of people. The closets are designed in the walls.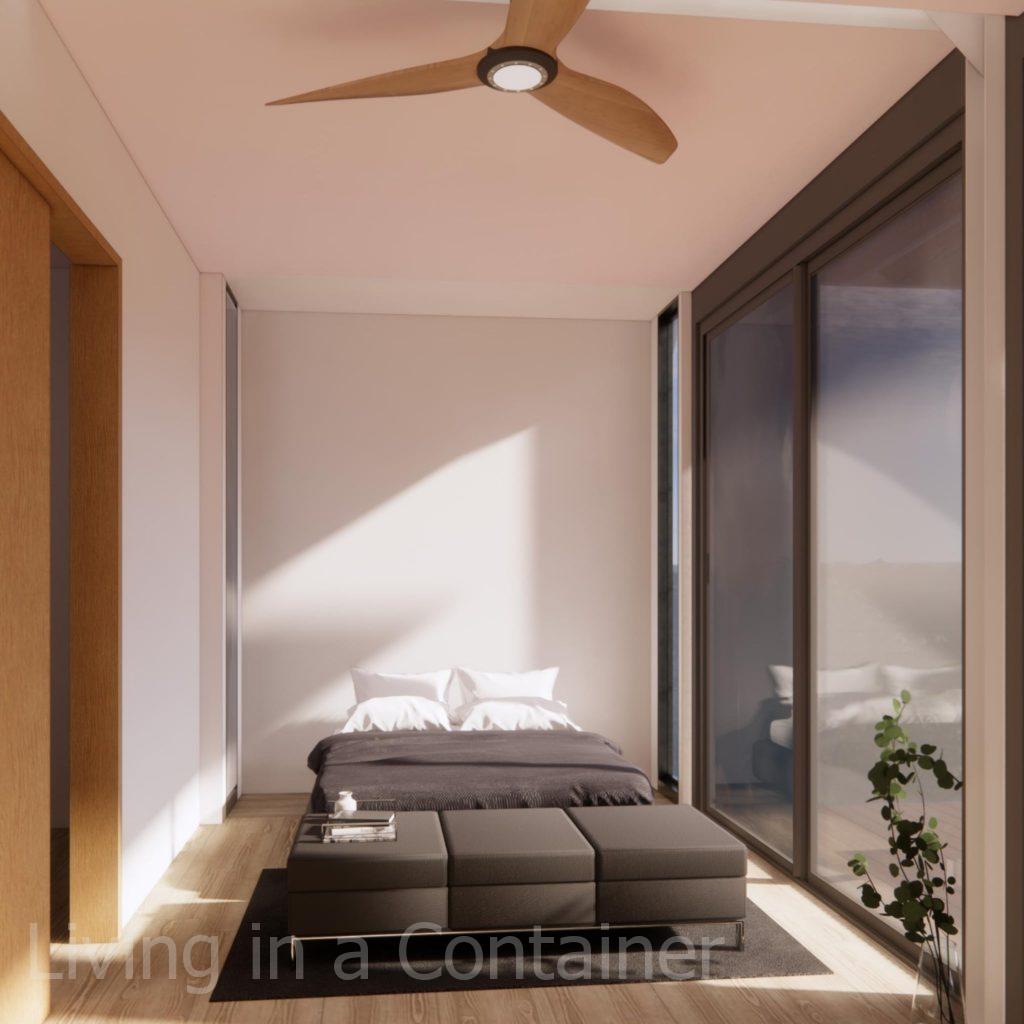 There are two bathrooms on this floor. These are designed according to modern style. Tiles have been used in its construction. The sanitary material is set properly.
There is a terrace on this floor. It is surrounded with railings. This is covering a small area in front of rooms coming out through sliding glass windows.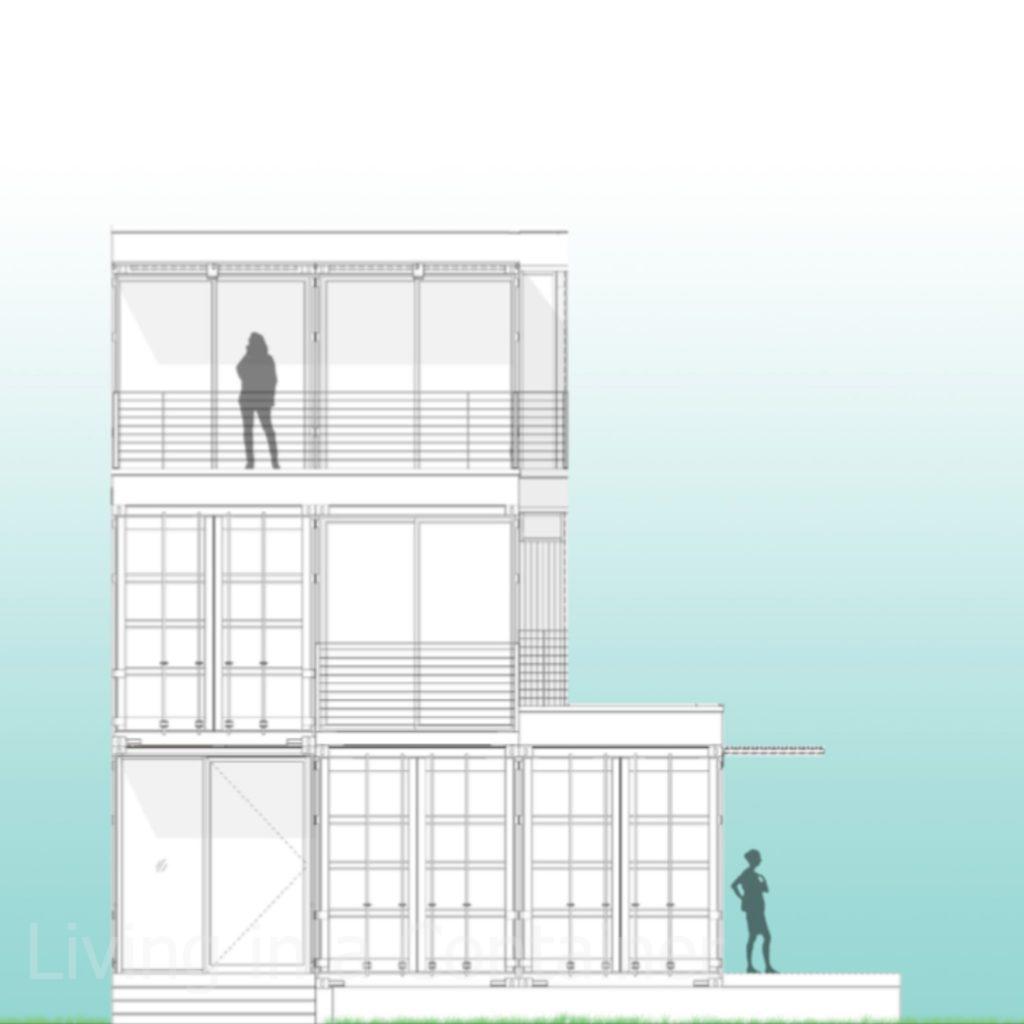 2nd floor has room and balcony.
There is a room on this floor which is actually a 3rd bedroom. This has sliding glass windows which are large in size. Room is of large area. There is an open balcony in front of this room. This has wooden floor and surrounded with black colored railings.
The description of this living area ends here. Soon, we will be here with a new container house.
If you are interested in building this container house, you can contact 'Custom Container Builders' here.
We are researching and showing you the structures made with shipping containers around the world to give you an idea.
Do you come across stunning stories of individuals who built their cargo container houses with their own hands on Youtube, Instagram, or many other platforms? Okay, so now is the time to be one of them!
This e-book, which we offer you and contains all the theoretical details and practical steps you need about the container home building process, will be your real assistant! What's in this book? Let's explore now!
Buy now for more!