Ski Lodge, a very spacious container hotel with 24 private rooms designed to meet all needs in Colorado, offers a fascinating effect for people.
Built using 18 shipping containers due to its spaciousness and unique architecture, this house focuses on providing comfort to people with its private rooms and hostel-style dormitory rooms.
Thanks to the nearby ski areas, people can go to the places right next to the container hotel and have the ski holidays they want.
This building, which appeals to people with its exterior design appealing to wood and white color tones, is very suitable for those who want to make a long-term stay.
For those who want to access detailed information about this container house, the details are below.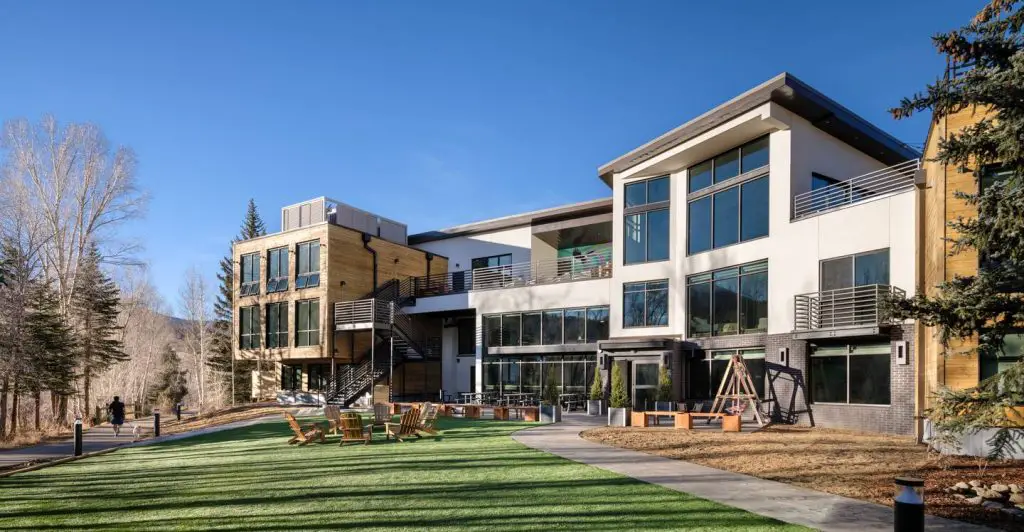 The area where the Ski Lodge container building is located covers a very large area.
Located in a location with mountains, this container house was built on mountain slopes and adapted for more natural life.
An environmentally friendly container building was built thanks to the containers that are suitable for recycling, which is preferred in the design of the house.
Care was taken to make the hotel more nature-friendly thanks to the solar panels in the container hotel.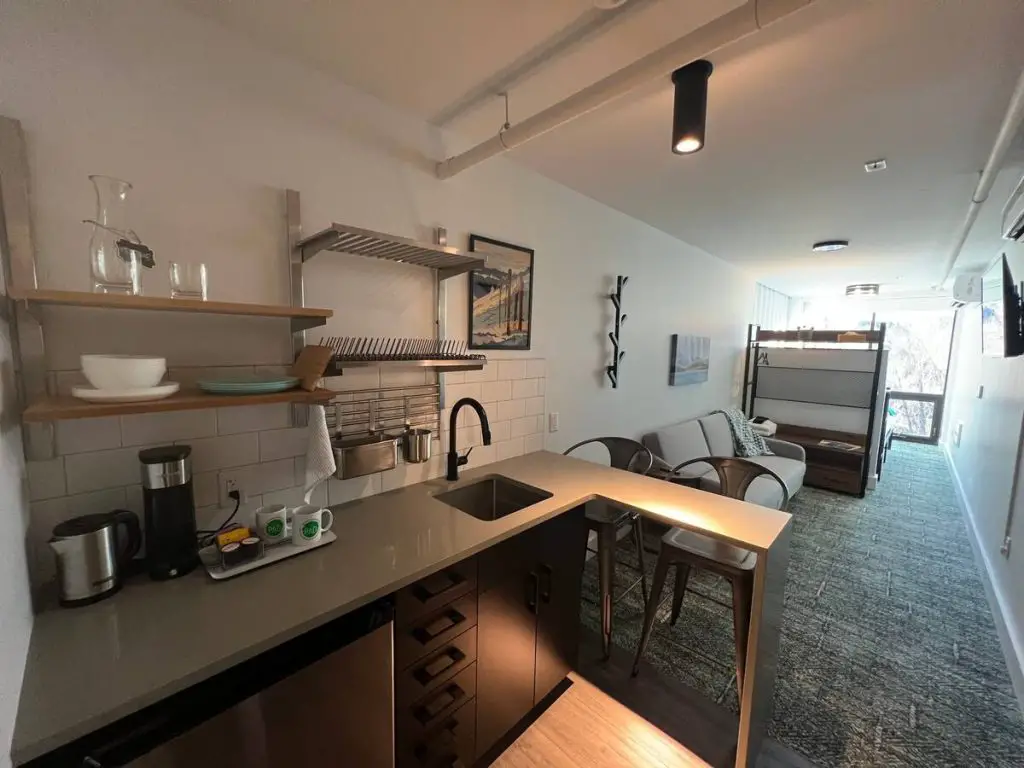 The container hotel offers 35 bedrooms and bathrooms.
Care was taken to design furniture that would be suitable for the width of all of these rooms. Thanks to the balconies in the rooms, it is also possible to spend time focused on the view.
Light color tones and white interior design are used to create a classy angle, and colors that do not tire the eyes are preferred in room design.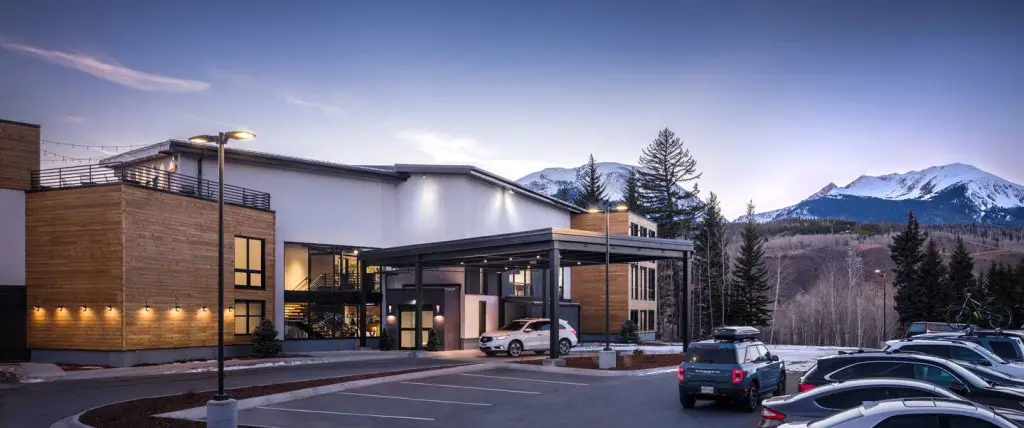 One of the most important factors in the exterior design of the house is to give more space to glass components. This best reflects the spaciousness of the hotel, which has 11 hostel-style dorm rooms and 24 private rooms.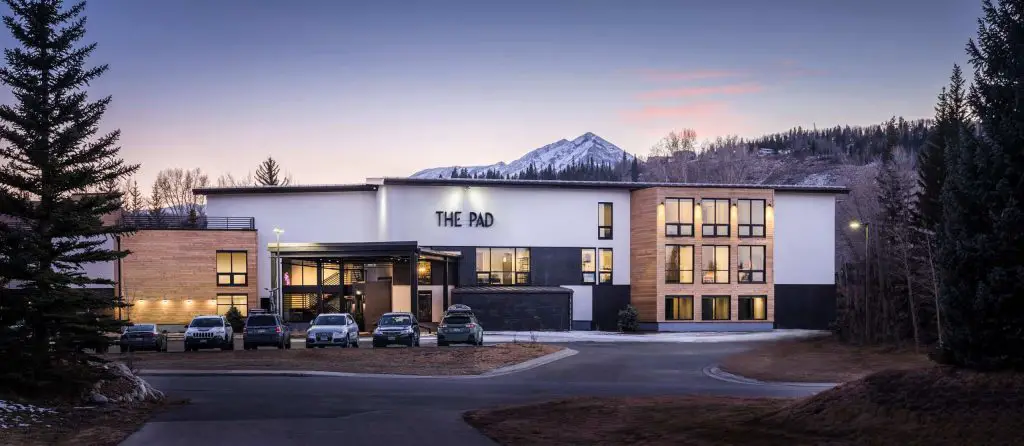 To provide a professional experience, very high-quality materials were used in the design of the container hotel. In this way, care has been taken to ensure that the house is sheltered when faced with a difficult situation against natural conditions.
Thanks to the durable structure of the building, a structure that gives confidence to people have been created.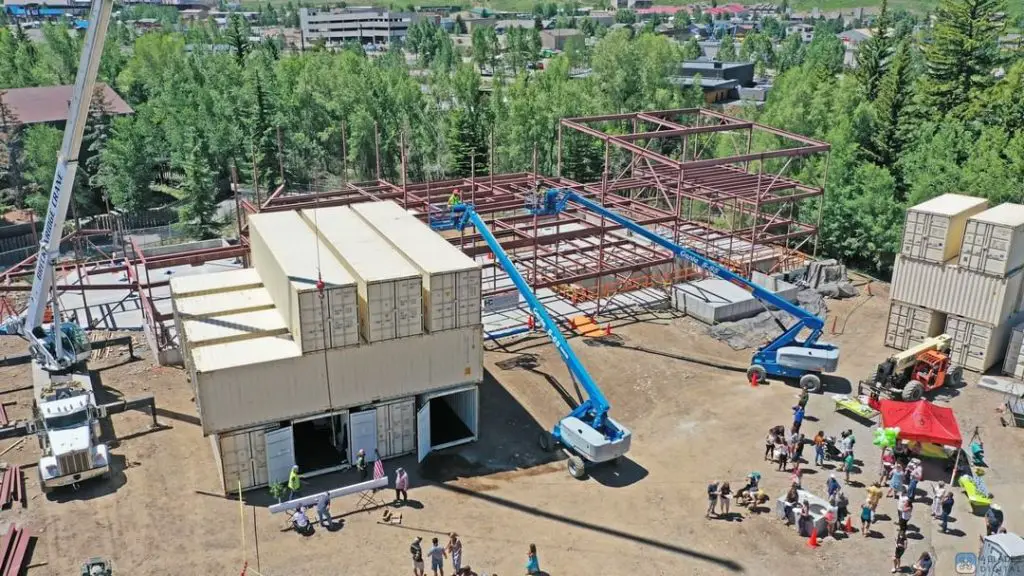 Container Houses that Affect People
Container houses emerge over time, attracting people with their exterior design.
Ski Lodge container hotel reflects a good perspective on exterior design to people, apart from its location.
If you want to see more container houses, you can check the links below.
25+ Creative And Inspiring Container Houses
Brilliant Shipping Container Conversion
Life Uncontained Shipping Container Home
2 x 40ft Shipping Container Home
Love what you see? Share your home makeover with us and we'll feature it on our blog.
Email us at [email protected] and tell us about your project.
For more tiny home improvement and renovation ideas, click here.