Hello Everyone,
We are back again with a new and interesting topic to discuss. Have you ever lived in shipping container house or cabin? Have you ever experienced life in a shipping container house?
So Guys today's topic is 'How can we transform a shipping container into a spacious house' is this sounds weird well isn't because today we are going to show and discuss about on a 53 foot shipping container which is later transformed into a spacious house.
This conversion has been completed by Powers Construction. If you want to buy or get more information, you can find it here.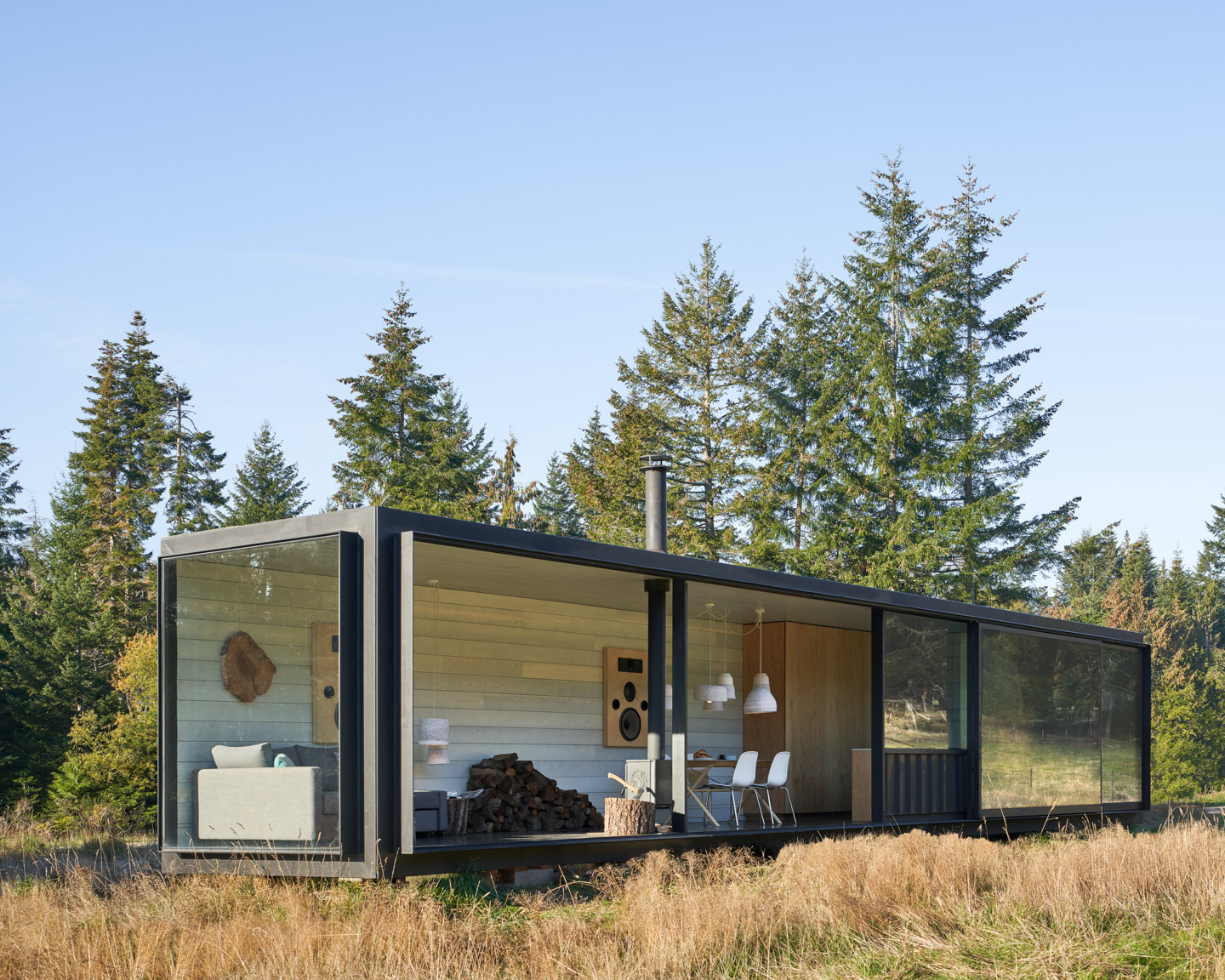 It is located in Salt Spring, Canada and it has a spacious cabin which can obtain an area of 320 square foot and it is made up just one shipping container. (Life uncontained)
In this shipping container house the doors and the front-facing container wall have most of the steel removed to create a full spacious house to live.
Most of interior part is very spacious and it is designed as a linear arrangement and the indoor furniture and architecture is designed in a linear format according to the surroundings of the area and house.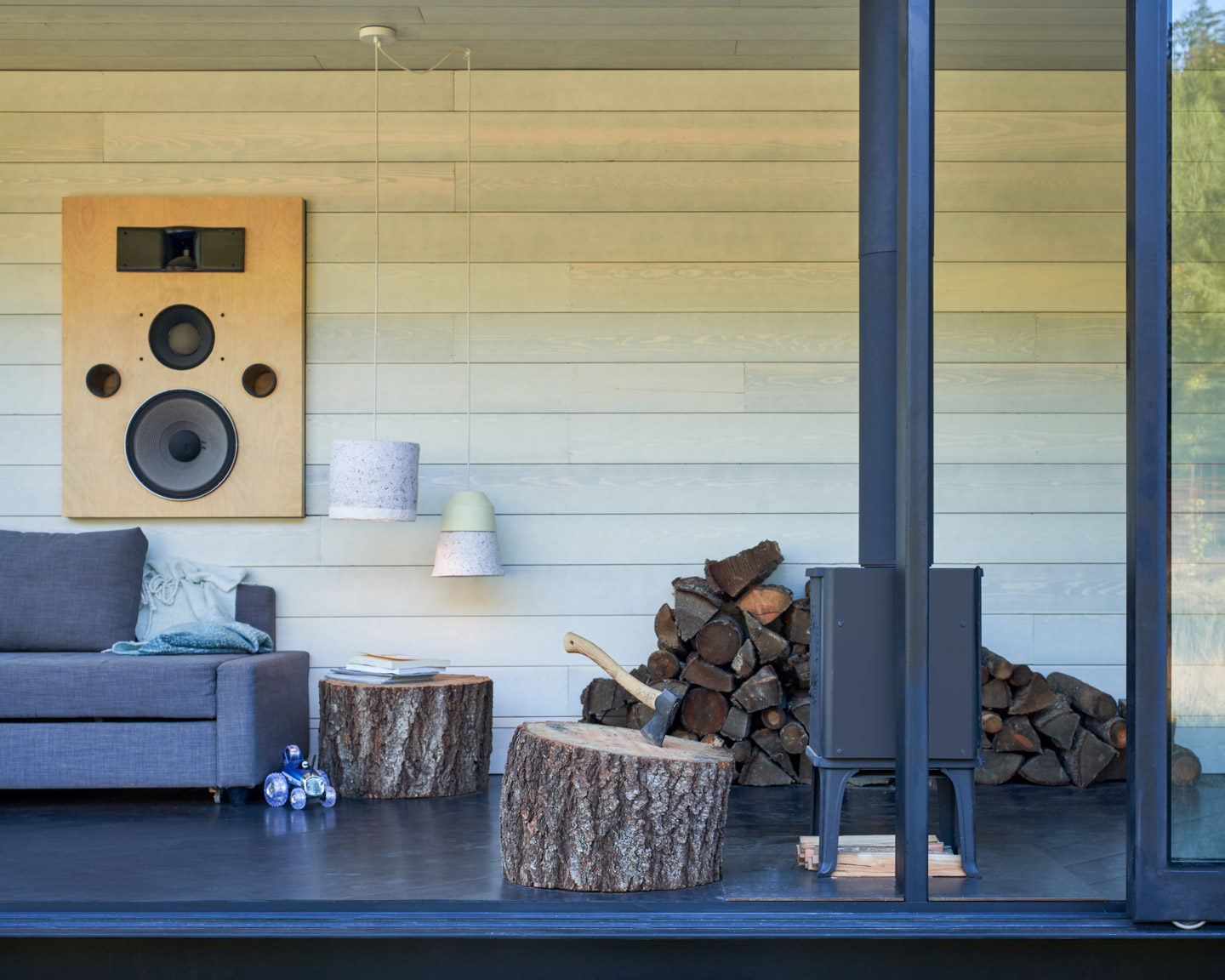 LOUNGE
In this Premade 53 shipping container cabin rear wall and the living area is left solid because it will suit the design of the open plan obstructed idea. This container cabin contains a small lounge area which is very comfortable and where you can spend quality time with your family and friends or you can enjoy alone.
(Shipping Container Homes Ontarino Canada)
If you are living in this container you can see outside because of the transparent doors, windows and open plan structure. You can take the advantage of an open plan design because due to this you can enjoy the outside view which is very beautiful while sitting in this Premade 53 shipping container cabin.
This cabin is located very far from the noise of the city or people. You can spend here some quality time with your family and have a healthy conversation with them. It also has a small coffee table and a small wood stove which helps to keep the cabin warm and comfortable.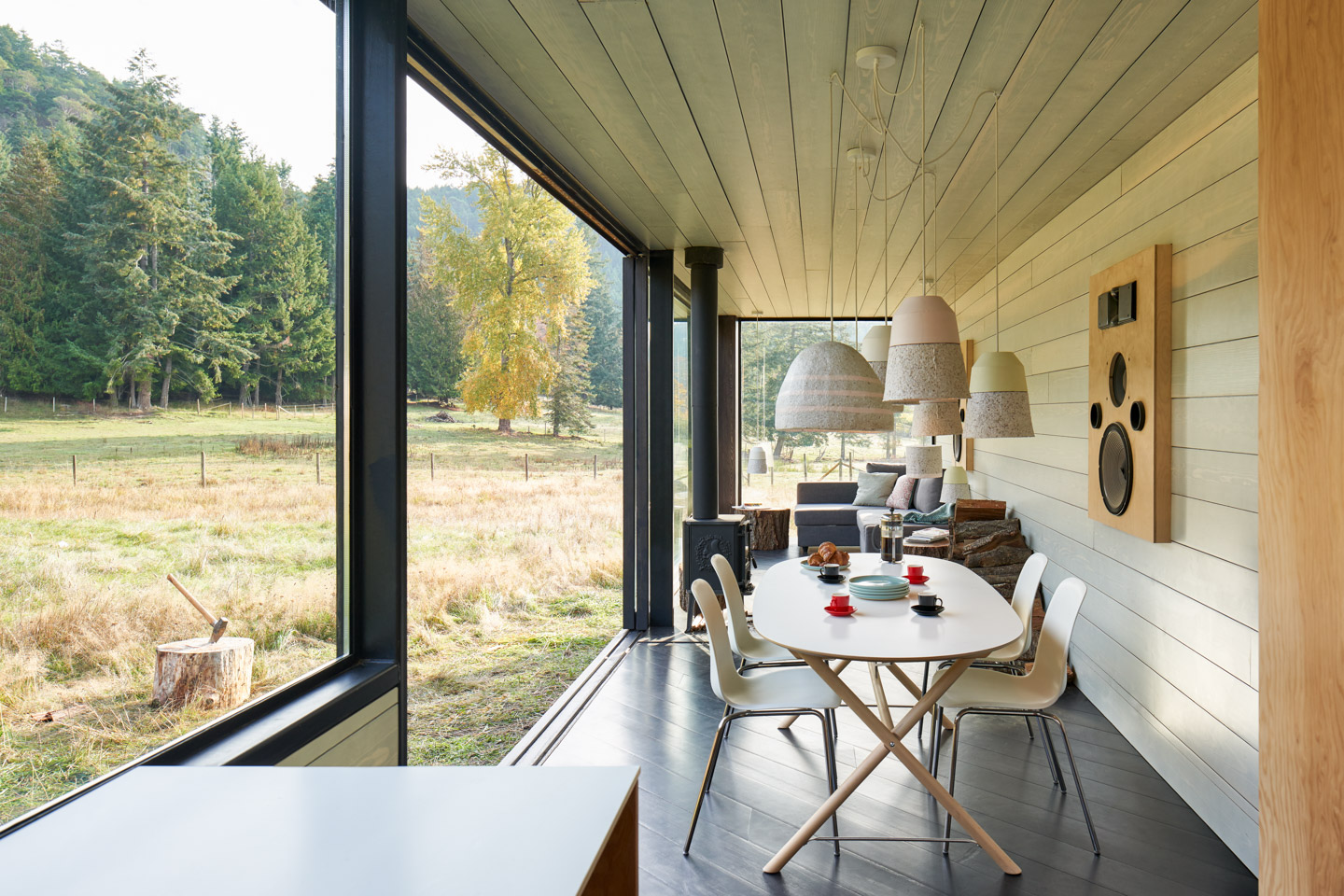 LIVING AREA
The dining space is designed and structured at the living area of the cabin and when you can have lunch or dinner you can enjoy the view of nature outside and feel the atmosphere . The chairs are so comfortable that you can easily eat dinner with your family.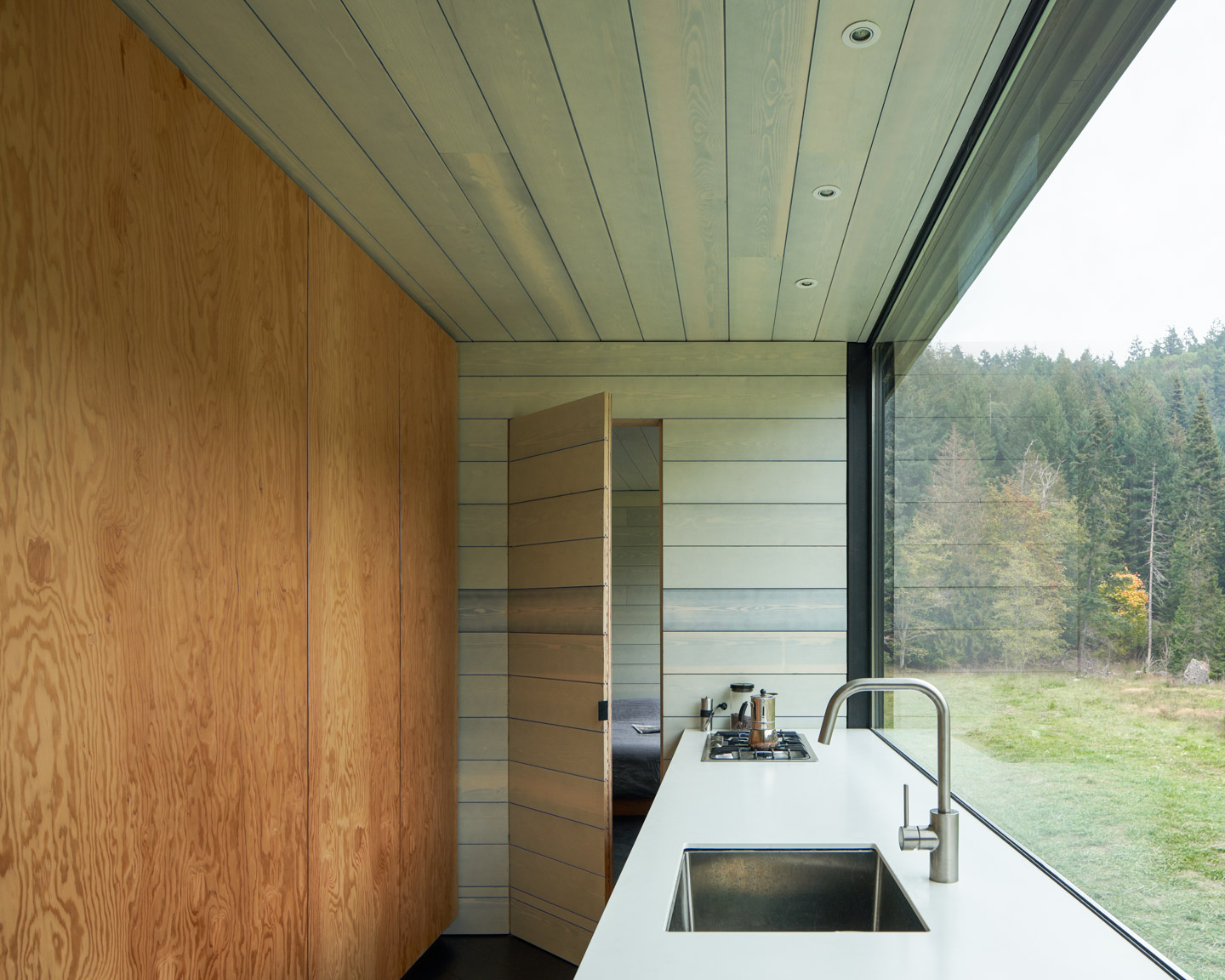 KITCHEN
The kitchen has all the needed appliances and functions which helps you to cook food and get comfortable like it is your home.
The interior walls are painted white to create a spacious cabin. In daylight you can feel the airy brightness and warmness from the Sun which will help you to have a light for container cabin.
The corner of this Premade 53 shipping container cabin is a spacious bedroom with including a queen-sized bed which is well designed and suited to be there.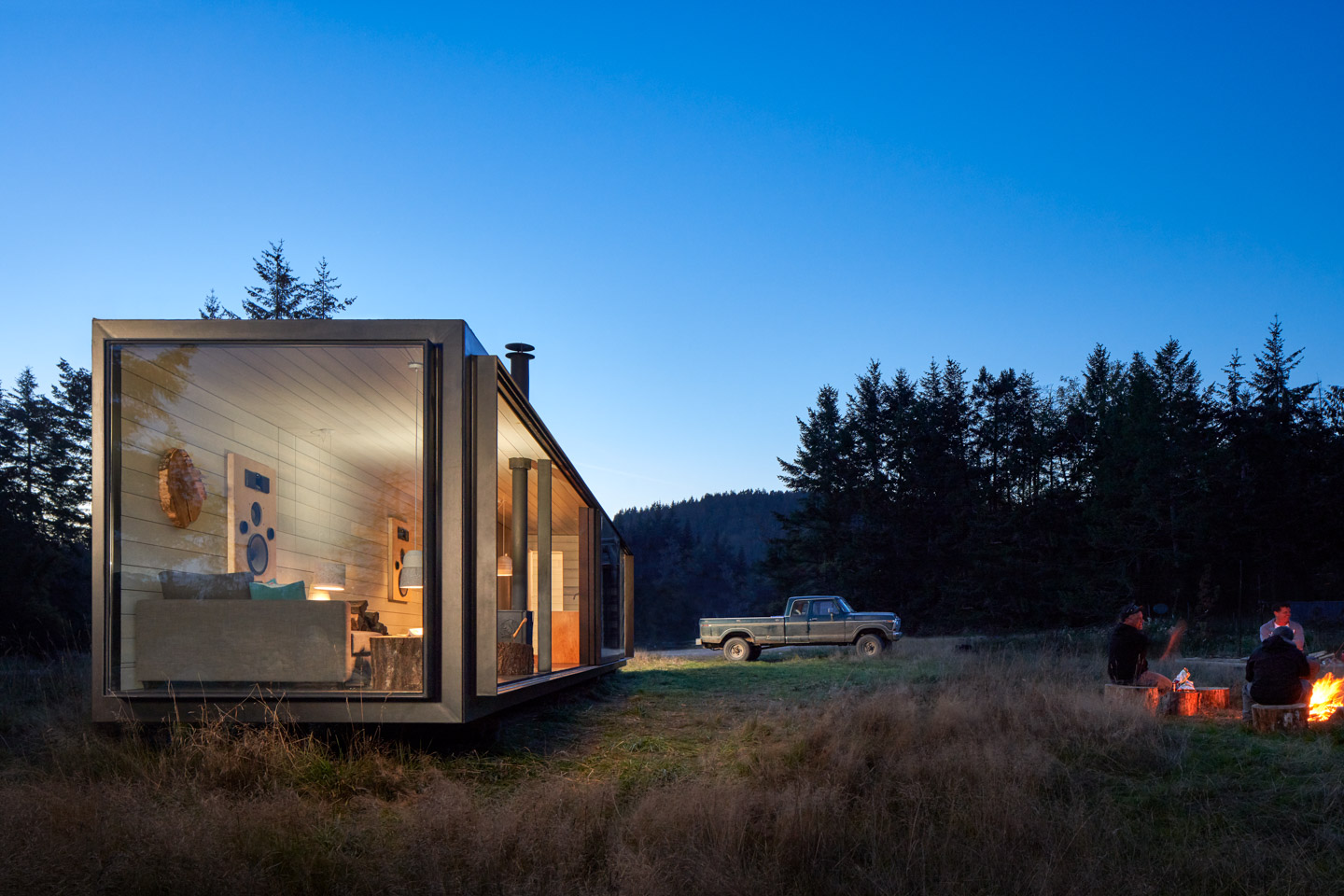 THE EXTERIOR
The exterior is done by very nice and concertation on small things which will emphasize the contrast of the container cabin. The color of the exterior is due to charcoal metal paint color because the interior is painted by white and exterior by dark color and it will create a good contrast and a good color combination of dark and light.
The surroundings of this container cabin is very beautiful with some trees and grass outside the container cabin where you can feel and connect with the nature. It will give you fresh oxygen and you will know the importance of environment and it helps to create a noiseless and calm atmosphere around you and your Premade 53 shipping modern container cabin.
It also has a fire pit which will help you in a chilly month and you can get warm from the fire pit and stay outside to enjoy the amazing night-view.
I hope you guys liked this article and please share your useful and important feedback for being our reason and inspiration to write more article like this.
Photo : Powers Construction – Andrew Latreille
If you are interested in structures made with shipping containers, you can find what you want among thousands of container house models. Be aware of the contents by following our Facebook and Pintereset accounts.