Nestled amid the tranquility of the forest, where verdant woods meet modern design, sits a unique architectural marvel – "Contain Yourself".
This beautifully decorated container house is an exquisite example of container architecture, seamlessly blending two shipping containers with wooden extensions.
The result? An unparalleled living experience that offers comfort, style, and a touch of the extraordinary.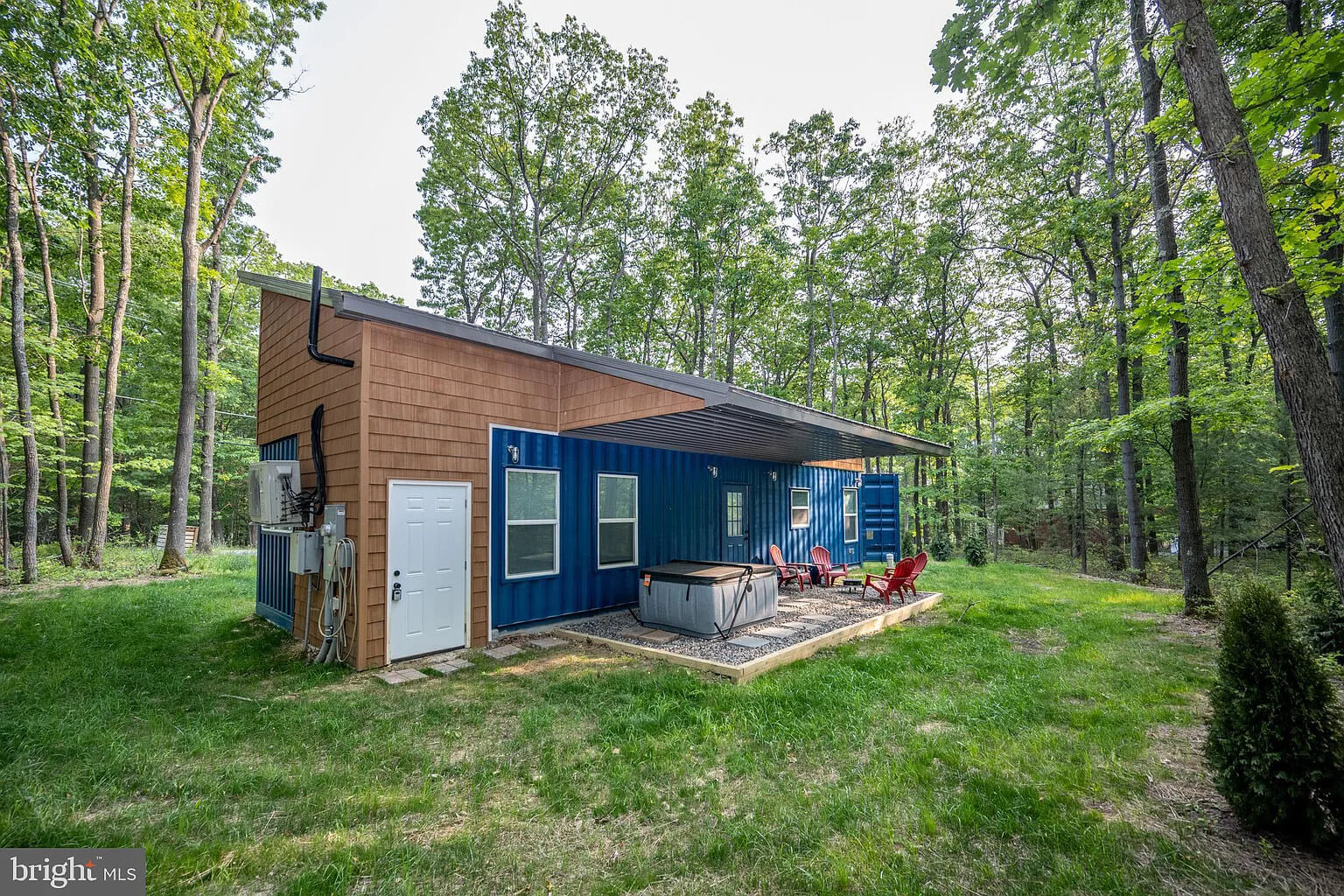 A Fusion of Design and Nature
"Contain Yourself" is a testament to innovative design and sustainable living. It's the first of its kind at Deep Creek Lake, a container home sitting on a sprawling 1.0-acre lot in the heart of this magnificent area.
The home perfectly integrates the rugged beauty of its forest surroundings with the modern, industrial aesthetic of shipping containers. Extended on both sides with wood, the house boasts increased interior space without compromising the unique container exterior.
The loft above the containers, yet to be decorated, holds endless potential for the creative mind. Whether it becomes an extra bedroom, a cozy reading nook, or a studio space, it's a blank canvas waiting to be transformed.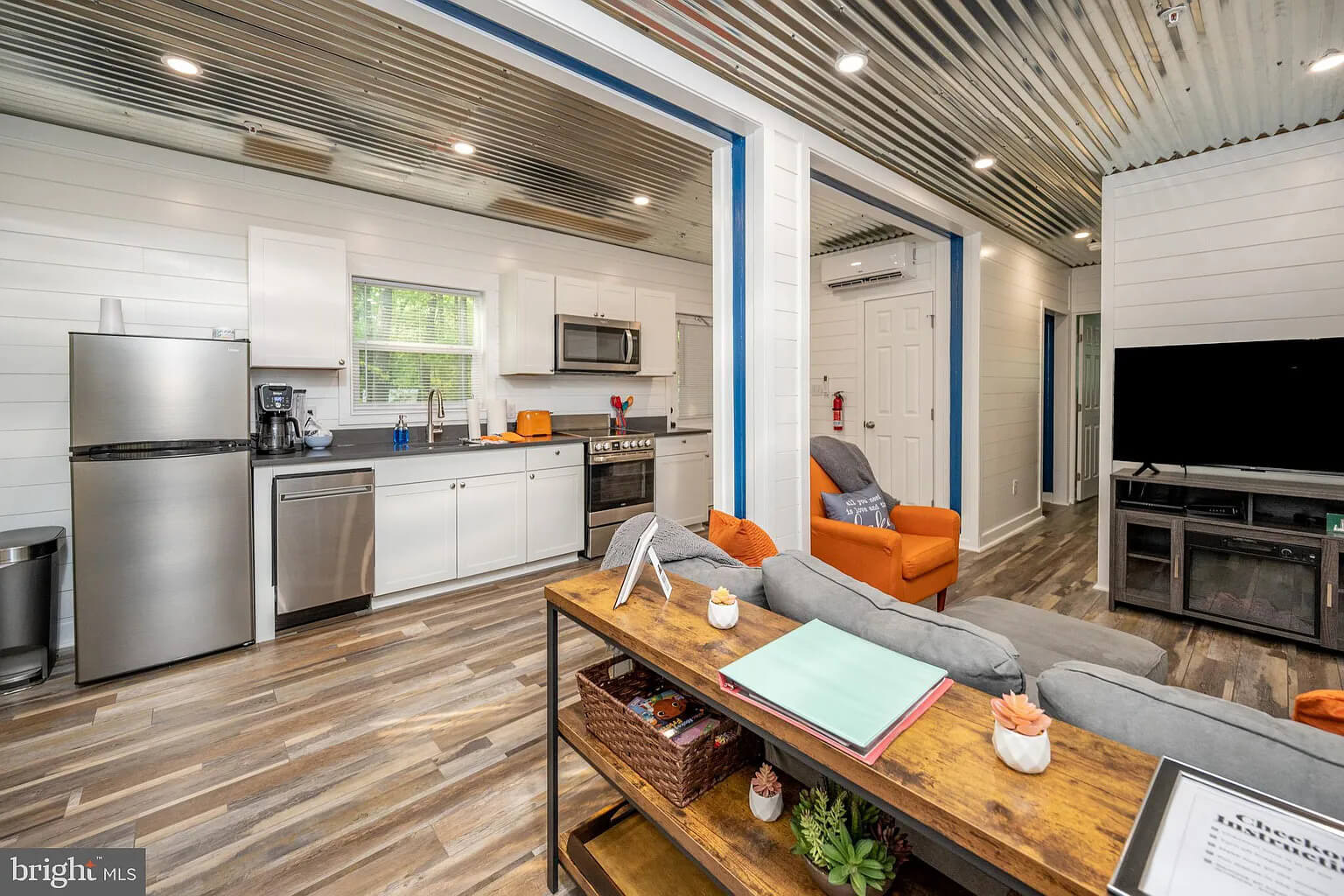 Luxury Living in Compact Spaces
Despite its compact footprint of 680 sqft, "Contain Yourself" doesn't skimp on luxury or comfort. The house features two bedrooms and two bathrooms, perfect for a small family or a couple seeking a peaceful retreat.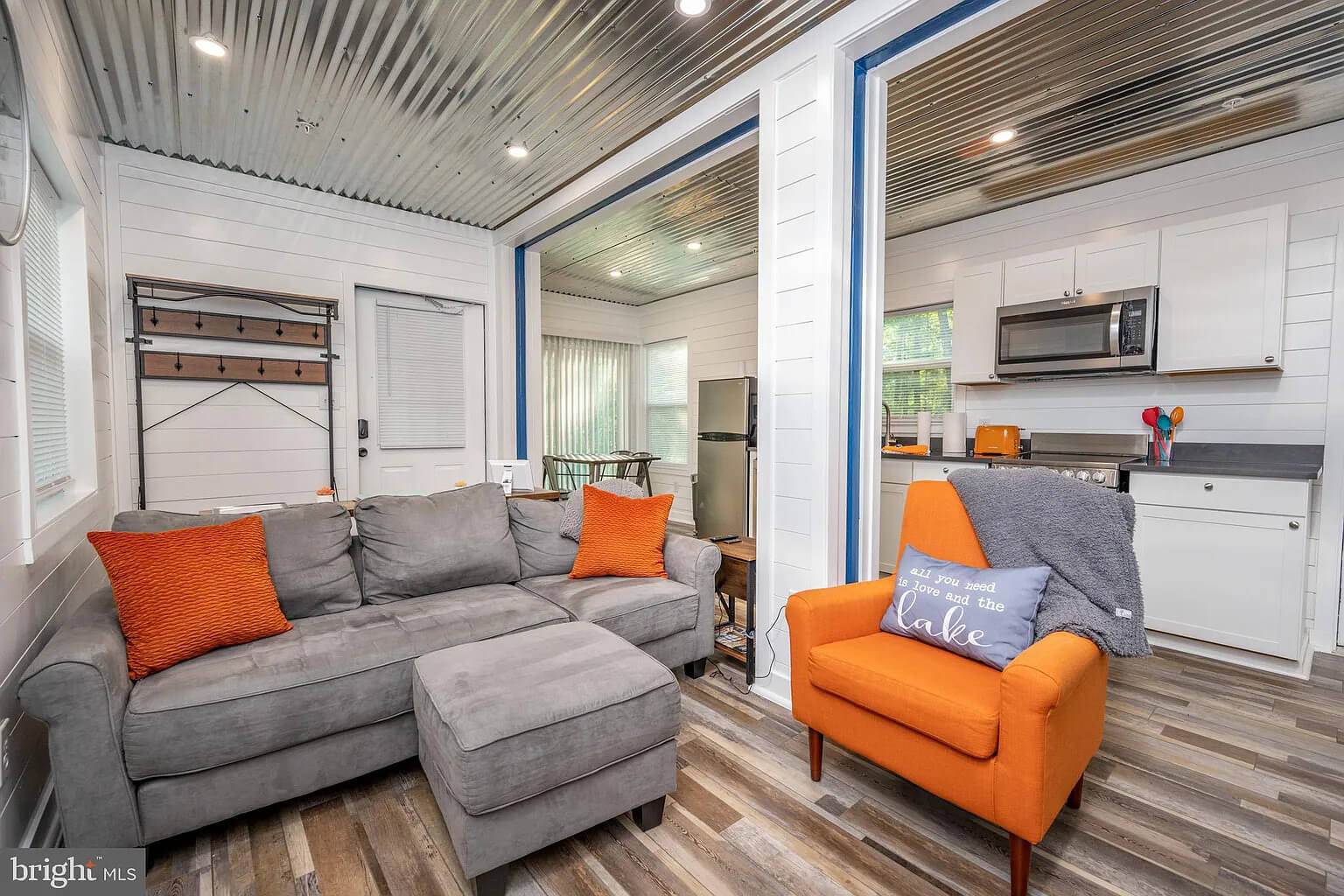 The house also offers luxury vinyl tile flooring and shiplap interior walls, giving the interiors a warm and inviting feel.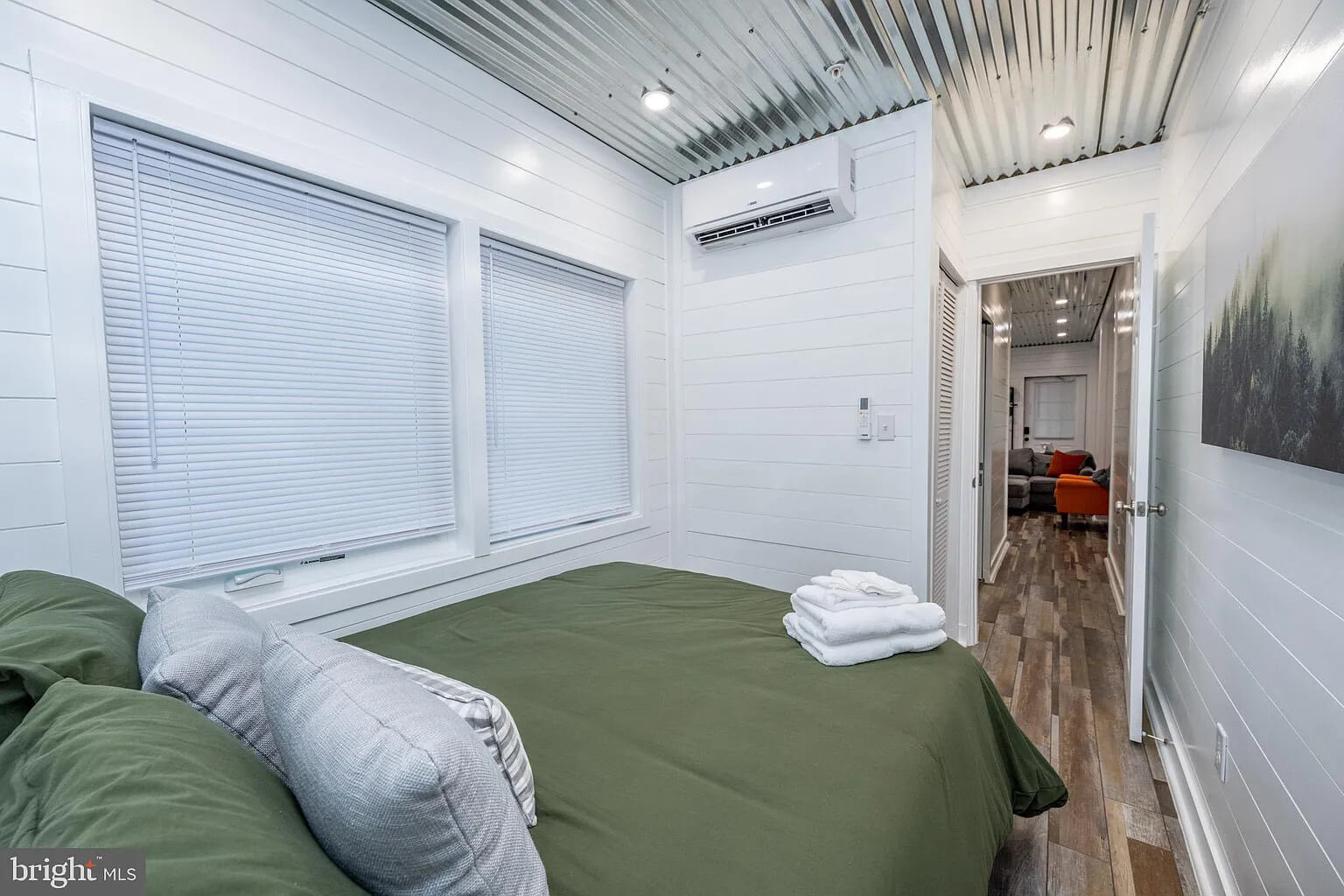 One of the standout features of the home is the covered rear patio, complete with a hot tub. Imagine unwinding here after a day spent exploring Deep Creek Lake or skiing on Wisp Mountain – it's the epitome of relaxation.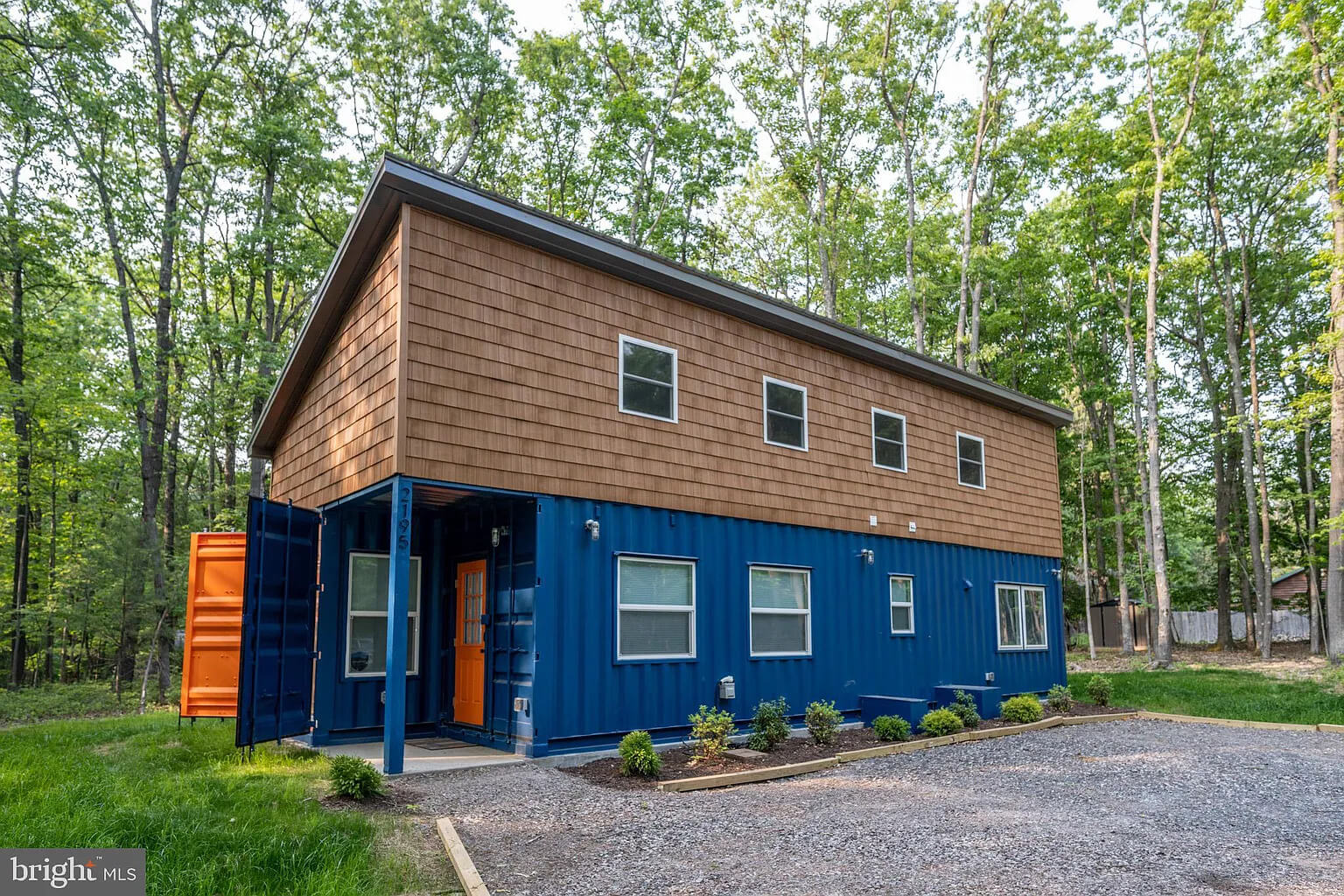 Sustainable and Modern Amenities
Built in 2022, "Contain Yourself" is equipped with modern amenities that cater to the eco-conscious homeowner. It's heated and cooled with mini-split units, providing efficient temperature control throughout the year. But perhaps the most impressive feature is its own electric vehicle charging unit – a rarity even among high-end homes at Deep Creek Lake.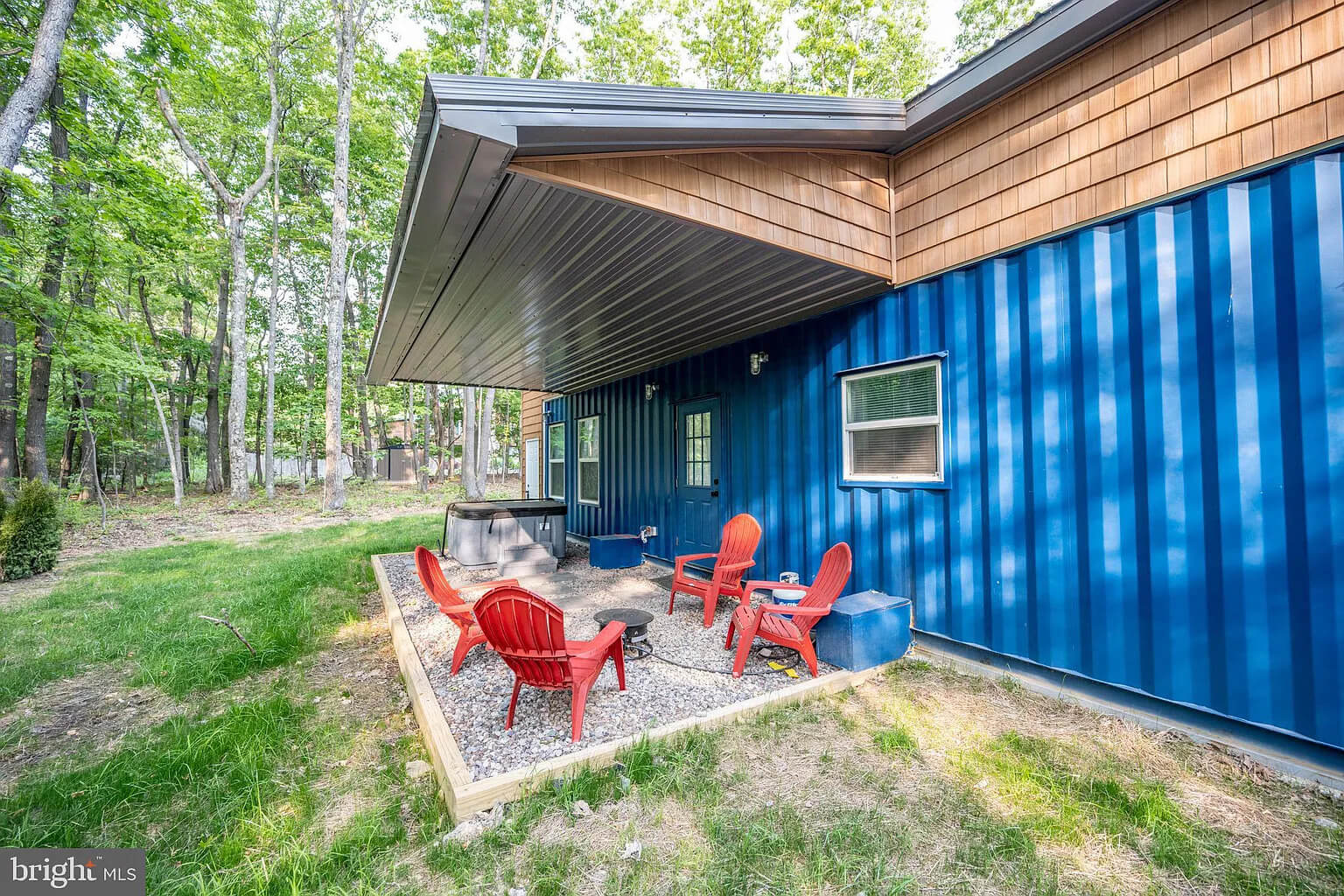 Potential for Expansion
While the upstairs loft is not currently accessible, it offers additional space for those willing to invest in a separate stairway and doorway. This could potentially add significant value to the property and increase its appeal as a vacation rental.
Prime Location
This home's location is as impressive as its design. It's situated close to Deep Creek Lake State Park and all the commercial activity along Rt. 219. From restaurants to the Garrett 8 Cinemas, everything you need is just a short drive away.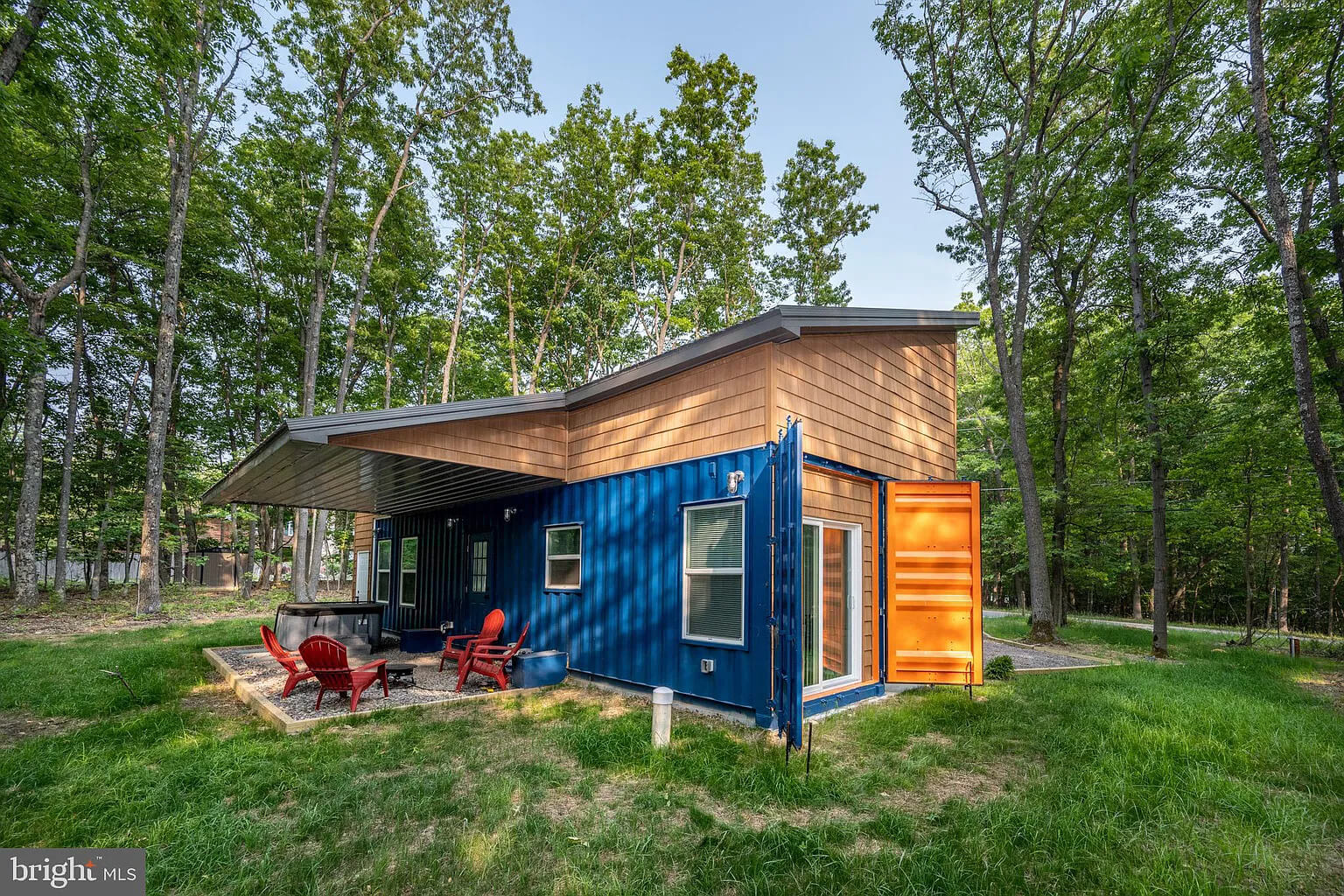 An Established Vacation Rental
"Contain Yourself" isn't just a unique home; it's also an established vacation rental managed by the owners. It presents a fantastic investment opportunity for those looking to enter the lucrative vacation rental market.
For the selling price of $430,000, "Contain Yourself" offers an opportunity to own a slice of architectural innovation amidst nature's splendor.
It's more than just a home; it's a lifestyle statement and a testament to the possibilities of sustainable, modern design. So, if you're looking for a home that breaks the mold, this container house at Deep Creek Lake might just be the perfect fit.
Follow Living in a Container on Facebook, Instagram and Pinterest for more stories like this. If you have a story to share, email us at [email protected].