Innovative Modular House: Sonnleitner's 'Dahoam to Go'
Today, we're breaking away from our usual routine to showcase a remarkable house that challenges traditional construction methods. While this modular house isn't made from shipping containers, its architecture serves as inspiration for shipping container homes.
This highlights the ease with which houses can be built using different materials, including shipping containers.
The house we're featuring today was constructed entirely from wood by the renowned German firm Sonnleitner, which boasts more than 50 years of experience in the industry.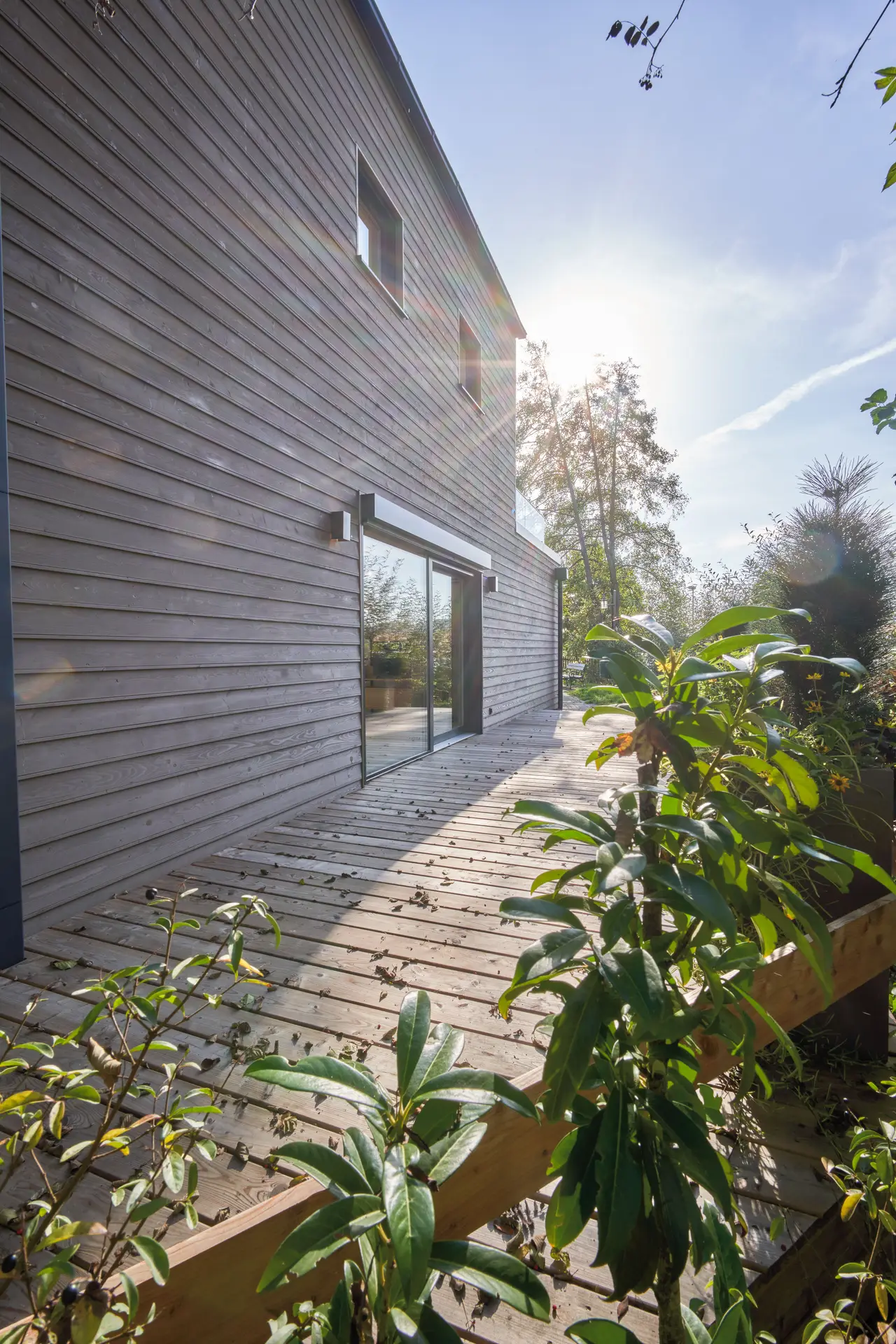 The model house, known as 'Dahoam to Go,' represents the future of construction.
As society undergoes constant change, there is an increasing demand for alternative and sustainable building methods, as well as flexible and innovative living solutions.
Sonnleitner has embraced these challenges head-on and stands as a pioneer in sustainable and innovative timber construction. Drawing on their extensive expertise in wooden house construction, Sonnleitner's modular approach offers numerous advantages.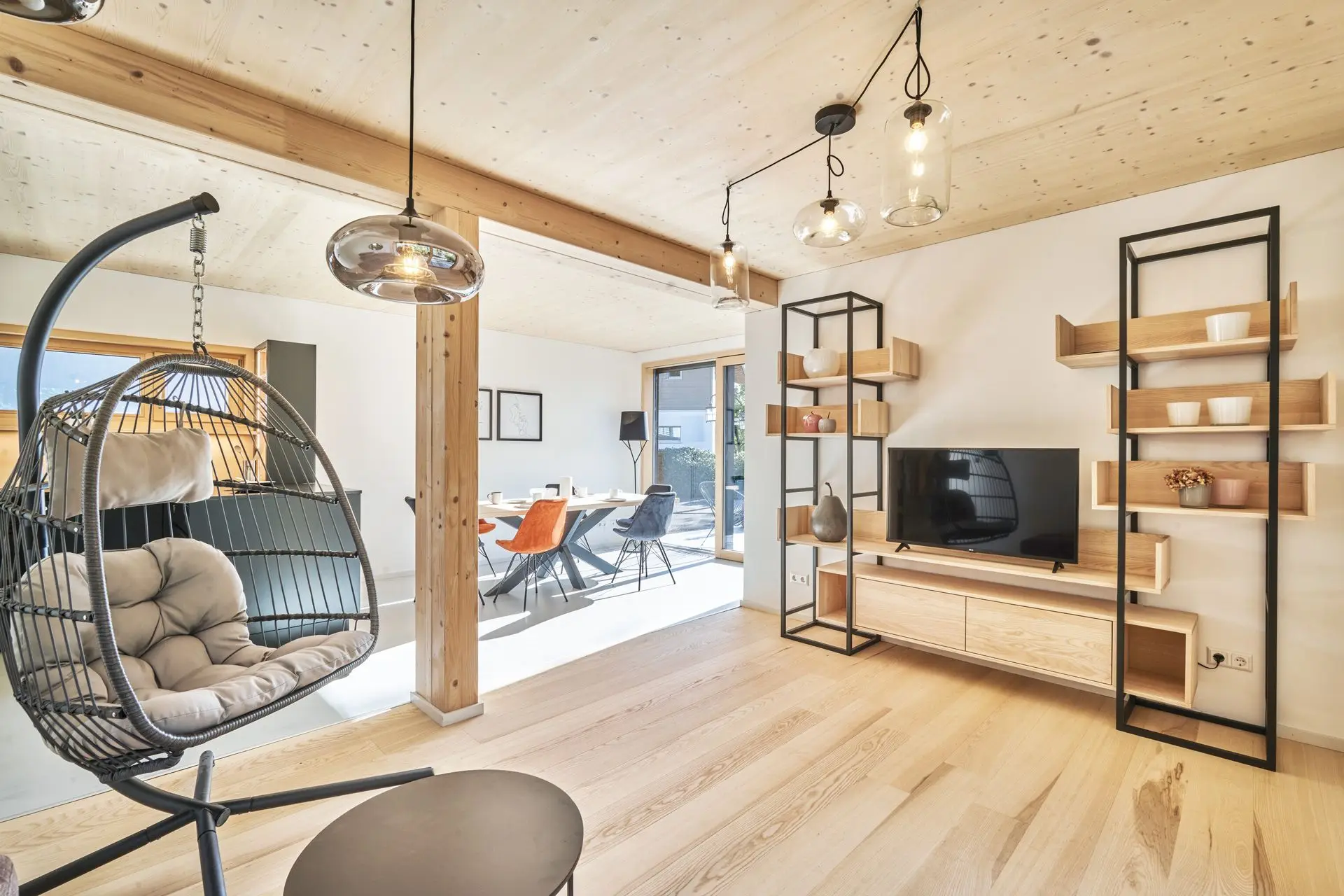 One of the greatest benefits is the freedom it provides in terms of design, allowing homeowners to tailor their living spaces to suit their preferences and individual requirements.
Whether used as a minimalist tiny house, a practical extension to an existing home, or as additional nurseries, Sonnleitner's modular wooden structures offer versatility and adaptability.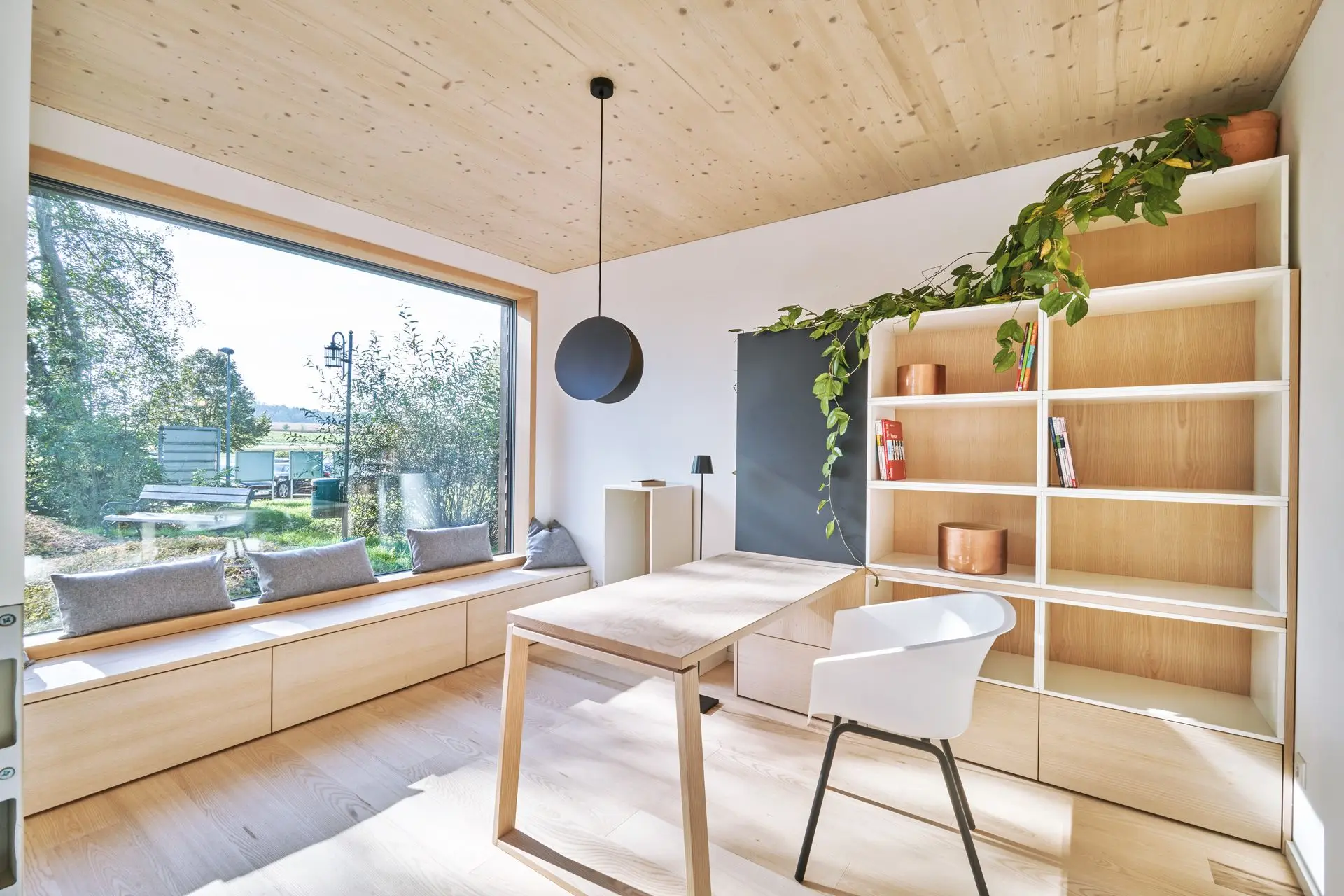 These modules are meticulously prefabricated at their factory in Ortenburg near Passau in Lower Bavaria. Once completed, they are transported to the construction site and seamlessly craned into place.
In addition to the advantages of modular construction, customers can have confidence in Sonnleitner's extensive experience and expertise. With over 3,500 successful wooden construction projects under their belt, Sonnleitner ensures the highest quality standards, meeting the demands for energy efficiency, durability, and aesthetic appeal.
Building a modular house not only delivers stunning results but also saves time. The assembly process is akin to working with XXL building blocks, making it a truly enjoyable experience.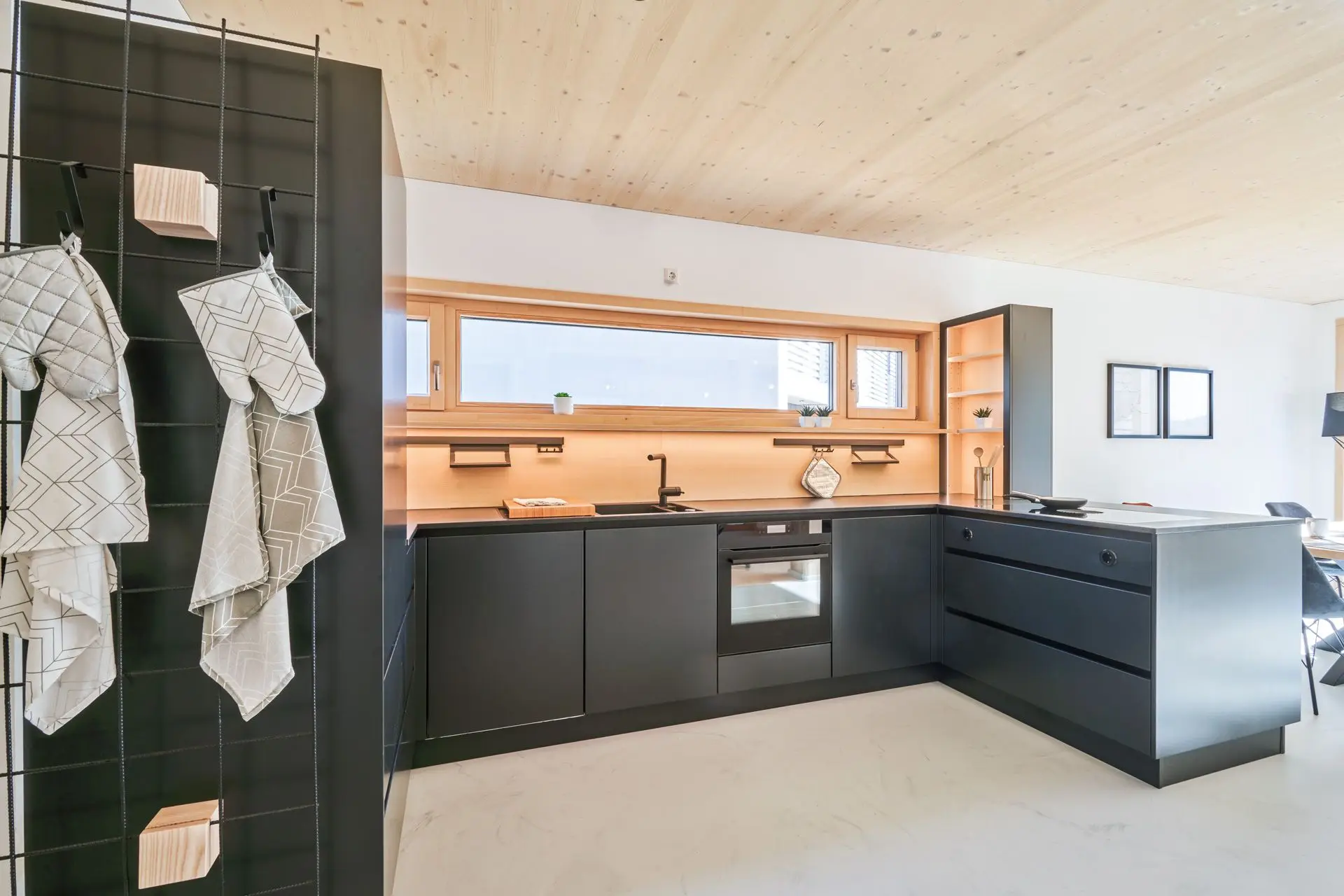 Key Features of Sonnleitner's 'Dahoam to Go'
Structure: Solid wood construction provides durability and a warm aesthetic.
Architectural Style: The house showcases contemporary design elements that can adapt to various architectural styles.
Exterior: The front of the house is crafted from beautiful wood, enhancing its natural appeal.
Dimensions: The house measures 15.55 meters in length and 6.76 meters in width, offering ample living space.
Habitat: With a total area of 102.15 square meters, the house ensures comfortable and functional living spaces.
Roof Shape: The penthouse-style roof adds a distinctive touch to the overall design.
Floors: The house comprises two floors, maximizing the available space for different purposes.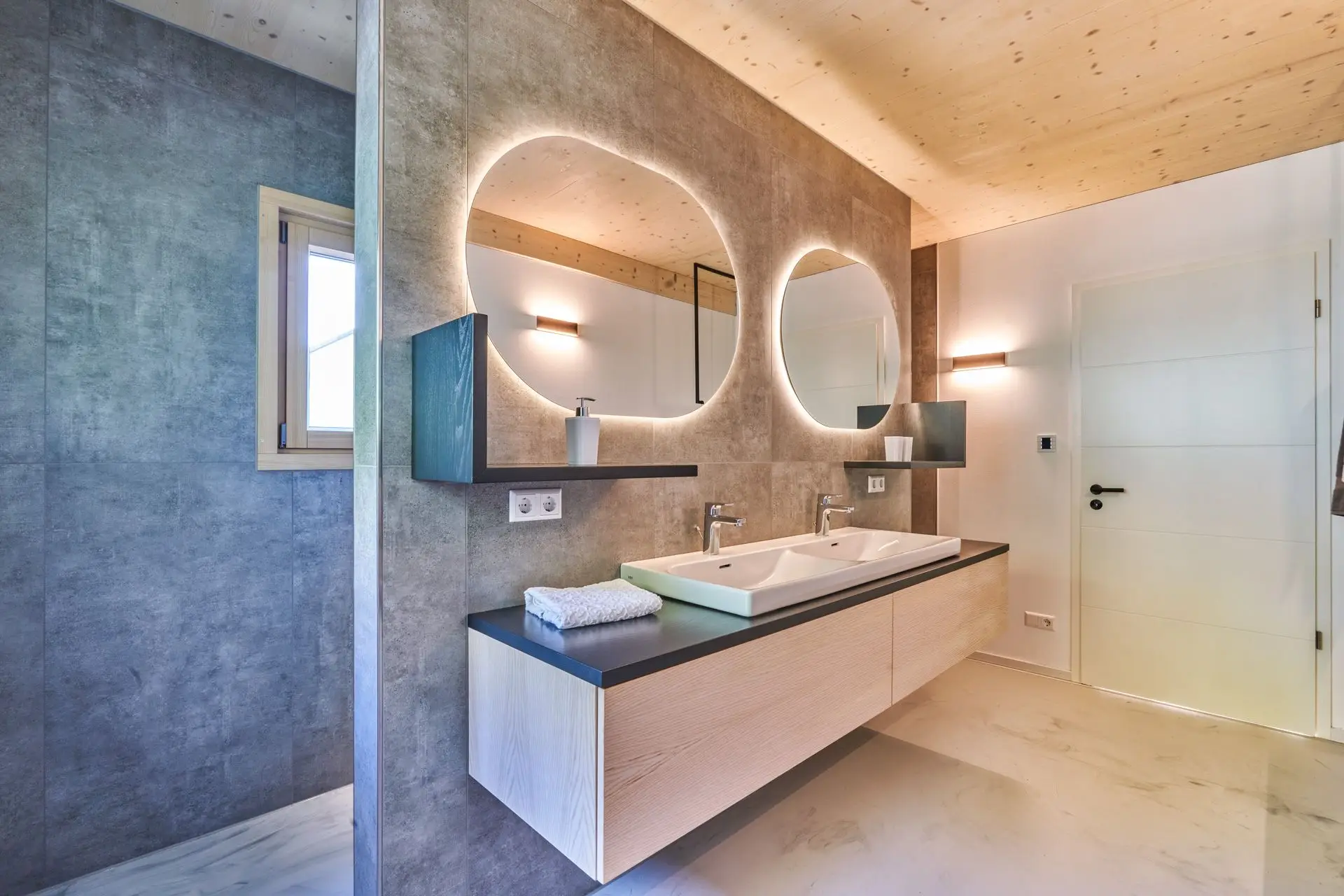 In a world where sustainable and adaptable housing solutions are increasingly sought after, Sonnleitner's 'Dahoam to Go' modular house stands as a testament to innovation and craftsmanship.
By combining their decades of experience with the latest construction techniques, Sonnleitner has created a dwelling that not only meets the demands of today but also embraces the challenges of the future.
(Source: Sonnleitner)
Dream Container Home
Check out these resources to fuel your imagination and help you envision your own dream container home.
8 Old Shipping Containers Transformed into a $799,500 Residence
From Cargo to Comfort: The Remarkable Transformation of 5 Shipping Containers into a Airbnb Home
Industrial Chic: How One Family Turned 8 Shipping Containers into a Stunning Home
How To Convert 8 Containers Into a Home – You Must See This!