Imagine waking up in your dream container home, tucked away in the beautiful setting of Esterillos Este, Costa Rica.
Known for its embrace of eco-friendly living, Costa Rica is a leading destination for container homes, blending modern design with nature's beauty.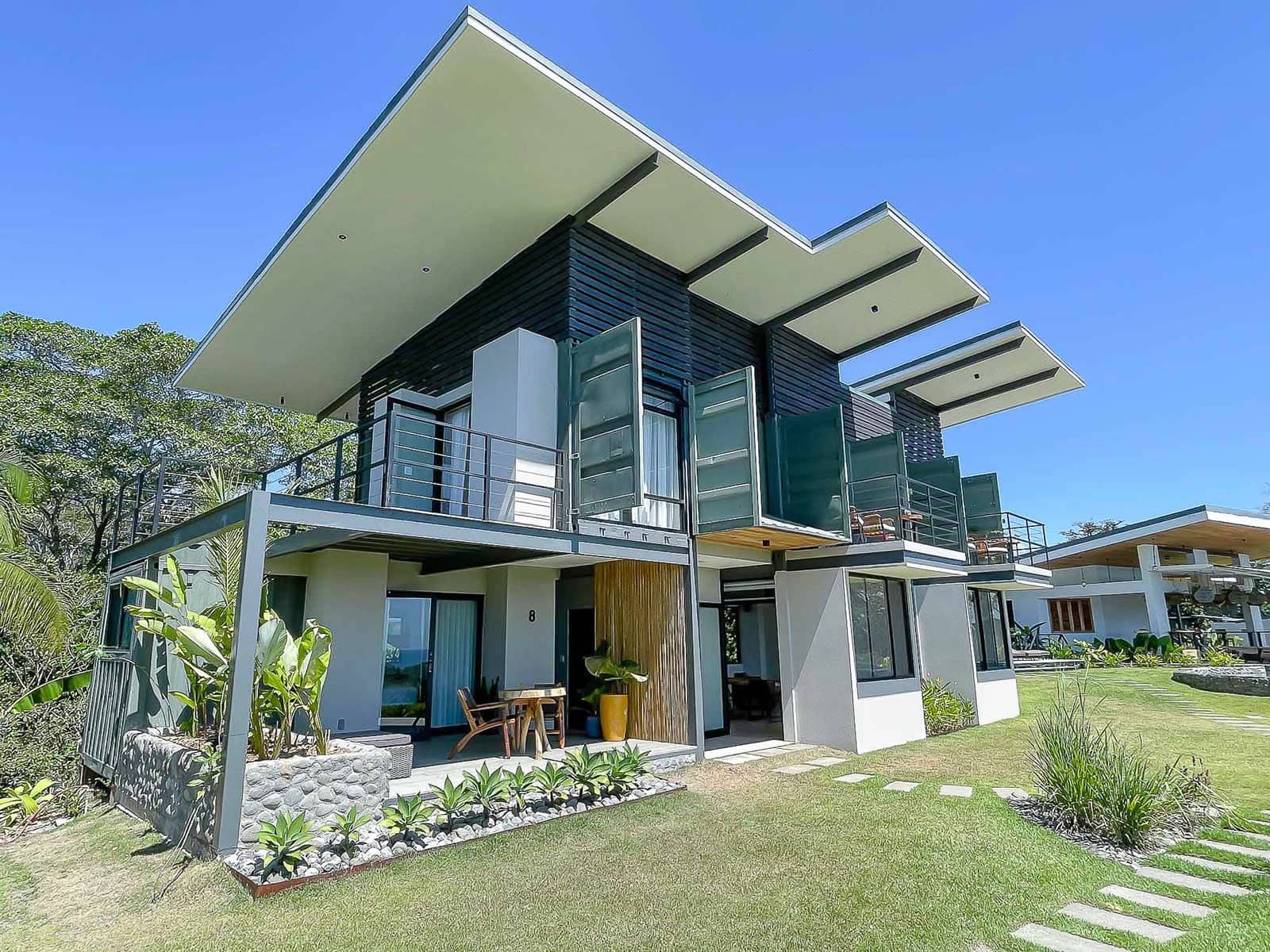 Quick Overview:
3 Bedrooms
4 Bathrooms
1959 Sq Ft of Construction
1.25 Acres of Land
$399,000 Selling Price
This stunning three-bedroom container home is a testament to sustainable living, combining concrete and metal to create an architectural marvel.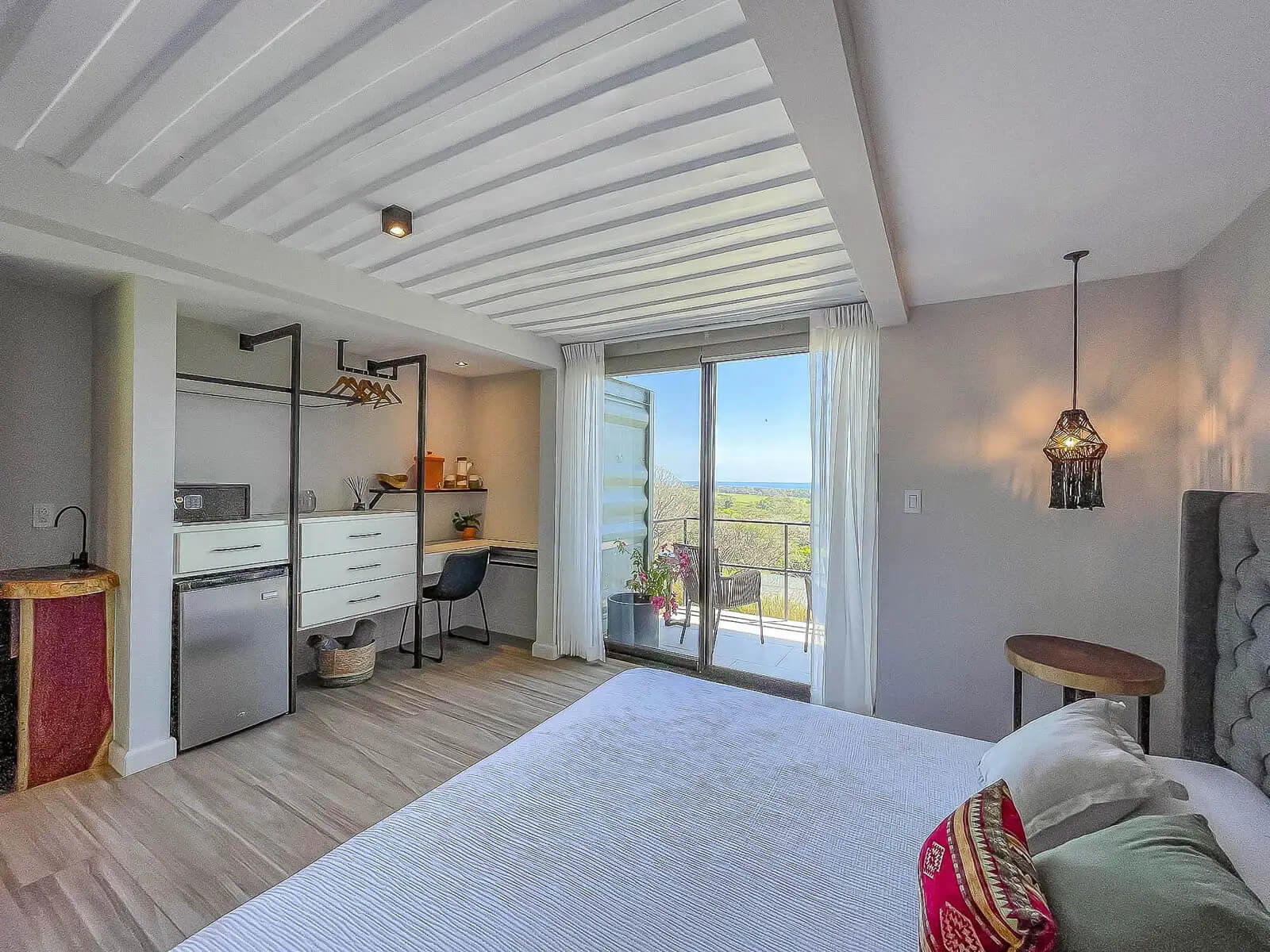 Upstairs, repurposed shipping containers provide a unique living space, while downstairs, a concrete floor lays the foundation for this eco-friendly abode.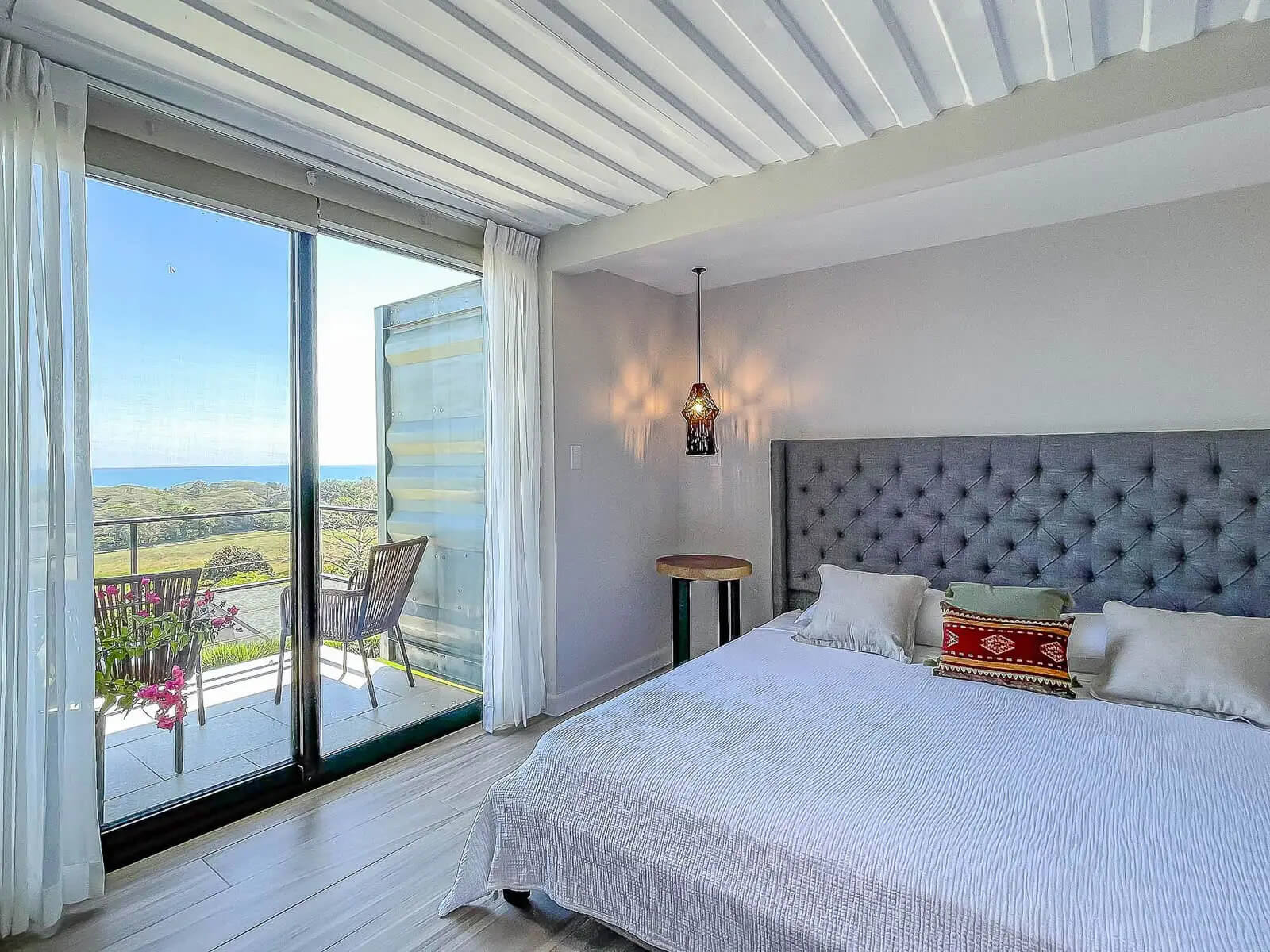 The property is nestled on over an acre of land, offering partial ocean views and an opportunity to live harmoniously with nature.
Expertly crafted by Terraverde Construction, the home features steel framing and sheetrock interiors, ensuring a stylish and sustainable living environment.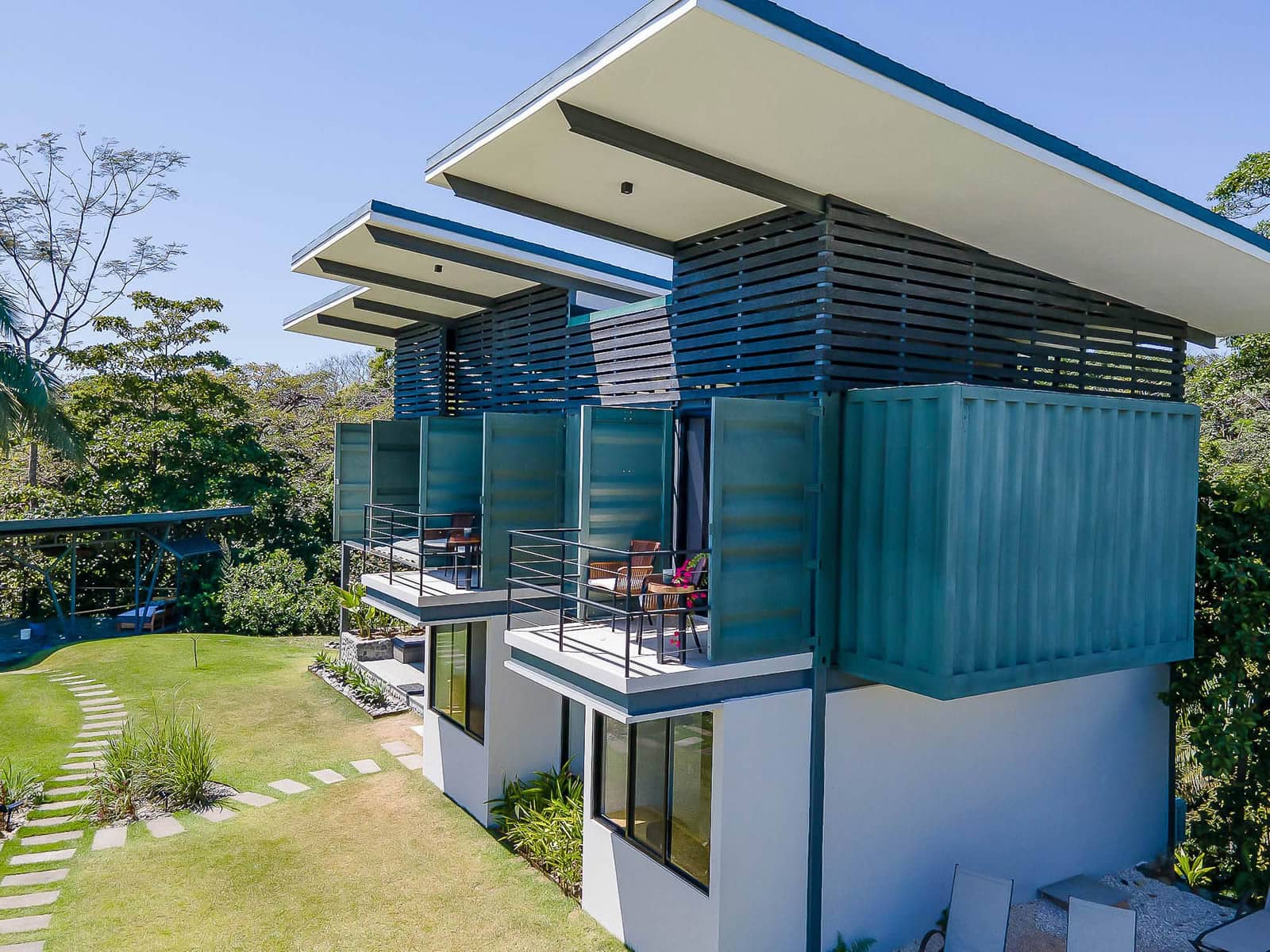 The exterior boasts a concrete board and stucco finish, accented with teak wood for a touch of natural elegance.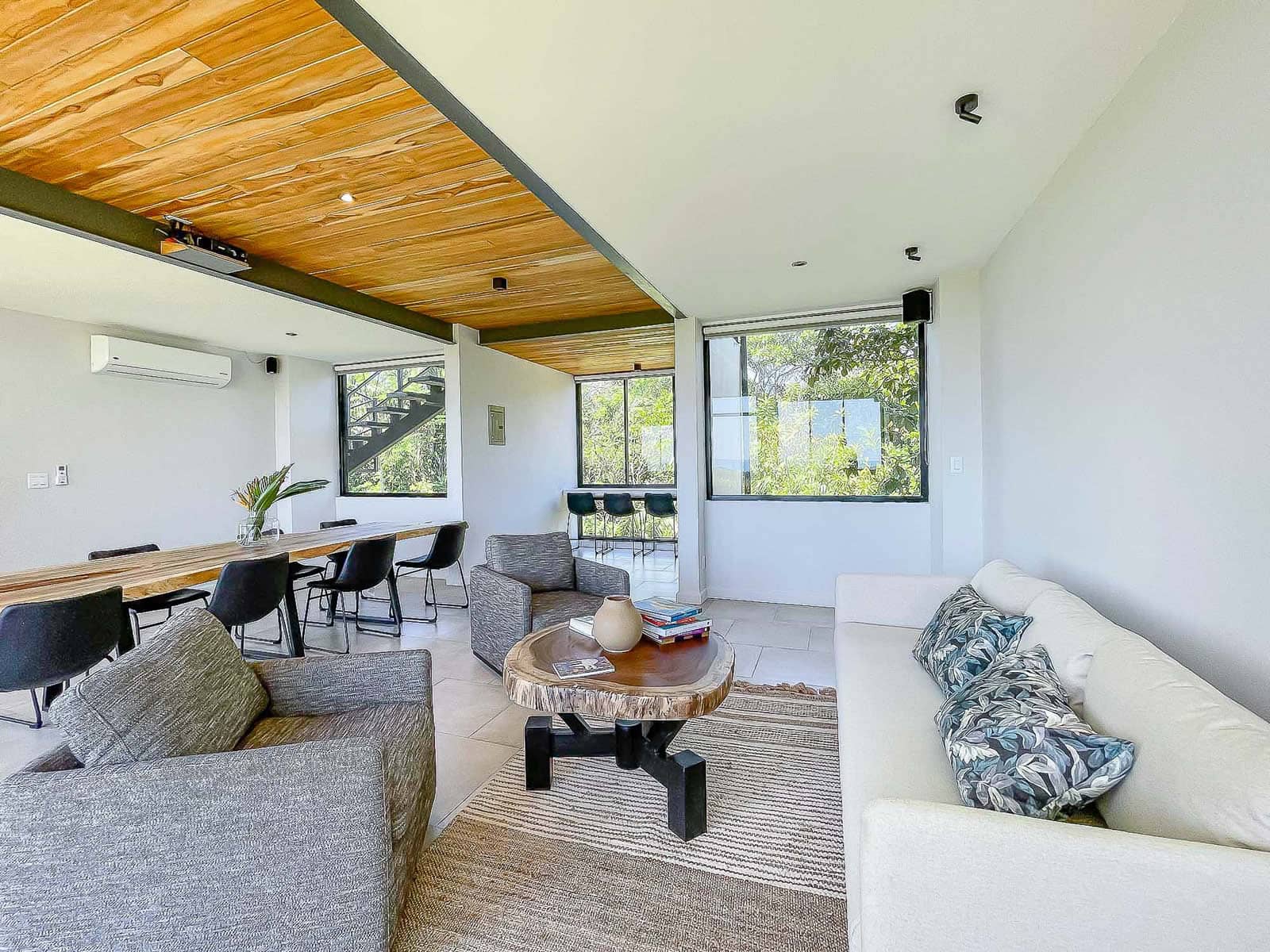 Inside, the open floor plan allows natural light to flood the home, creating a bright and welcoming atmosphere.
Key Features:
Indoor/outdoor tiled living space on the bottom floor
Rock pool and garden for entertainment or tranquility
Outdoor ocean-view balcony on the top floor
Teak wood drop ceiling for a cozy ambiance
Third container bedroom with a separate bathroom, perfect for guests or as an additional room
Designed with cross ventilation, the home utilizes two-story balconies to maximize the breeze and ocean views.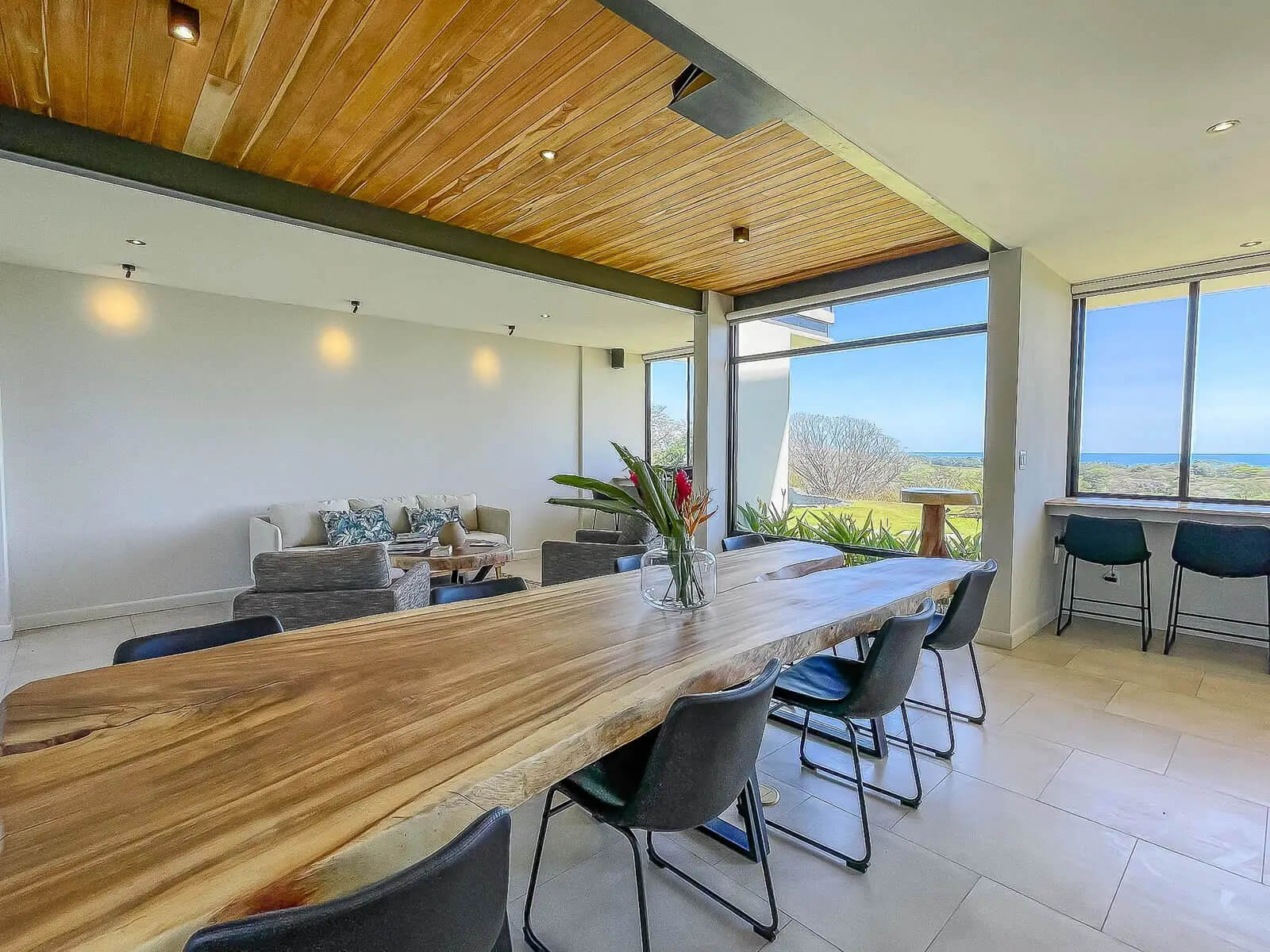 Additionally, a driveway leads directly into the lower floor open-air living space, providing easy access to your new home.
In close proximity to the Toji wellness center and a pickleball court, this modern container home offers the perfect setting for your new life in Esterillos Este, Costa Rica.
Don't let this opportunity pass you by – build your dream container home in this truly special location.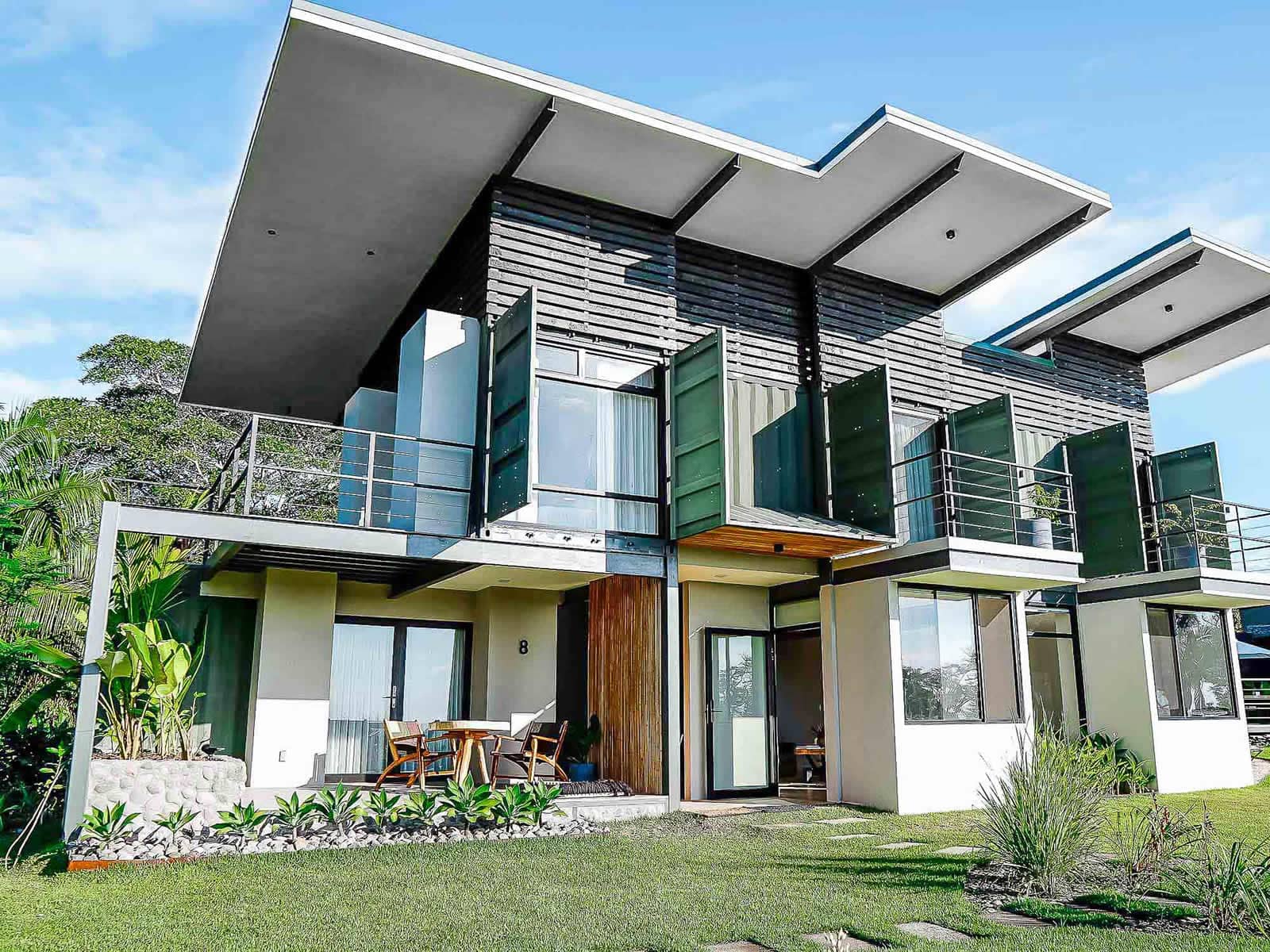 For more inspiration and a deeper exploration into the fascinating world of container living, don't miss out on the variety of container house models showcased on "Living in a Container".
With an array of designs and plans to choose from, you're sure to find something that piques your interest.
From luxury homes built using two 40′ containers, creatively stacked with impressive cantilevers, to innovative designs offering sustainable, affordable, and modern living solutions, there's no shortage of ideas.
You'll also come across mind-blowing modular shipping container homes that offer ample interior and exterior living space, as well as inspiring stories of couples who've built their dream container homes from scratch with no prior experience.
Dream Container Home
Check out these resources to fuel your imagination and help you envision your own dream container home.
8 Old Shipping Containers Transformed into a $799,500 Residence
From Cargo to Comfort: The Remarkable Transformation of 5 Shipping Containers into a Airbnb Home
Industrial Chic: How One Family Turned 8 Shipping Containers into a Stunning Home
How To Convert 8 Containers Into a Home – You Must See This!