Have you ever seen a container home shining like a crystal? Do you want to live in a home unique in its architectural designing? Are you bored of living in older home and want to change home design according to your mood?
Then you are at the right place. This article is for you. This blog is going to inform you about a container home in a corner of a world. The elegantly designed unique home which does not match with any other home. This home is made of steel shipping container.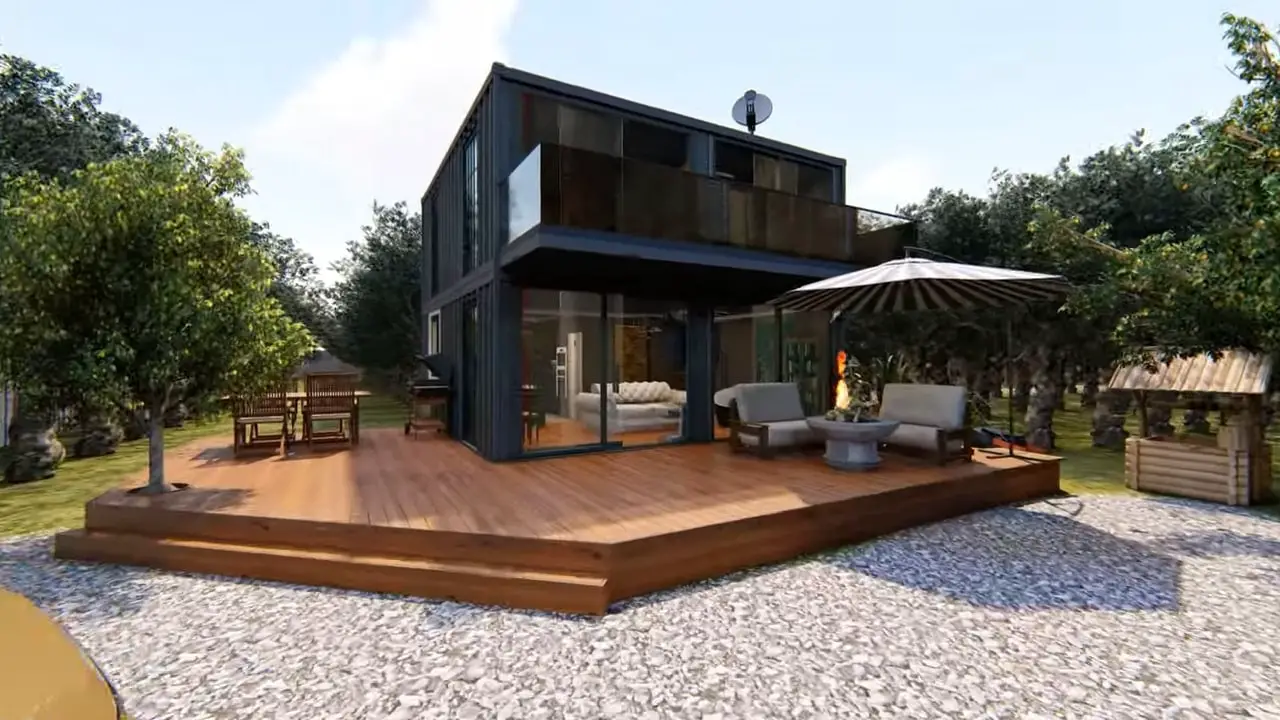 Black container home shining like a crystal
This architectural design is presented by Mago Interior & Exterior Design. This one is an utter architectural structure for a home. This home made of two shipping containers of 6 into 6 meters. The containers are painted black. When you will step in this house, you will be mesmerized. This container home is for a family. It has all necessary portions. The idea is presented in 2021. So, this one is latest. As shipping container use has been increased.
Architectural design of the home
This home is double storey. It has many portions. Each part is designed in stylish and modern way. This home has portions:
Two bedrooms
One bathroom
One living room
One kitchen
Porch
Dining table
One laundry room
Terrace
Lawn
Detail description of each part of this beautiful home
Before entering into home, first of all comes a porch area. This is designed in a decent way. The floor is made of wood. The white sofas are set for sitting. Fireplace is placed here. So, no worries of cold weather in evening. One can enjoy here by burning wood in fireplace. The porch is covered by white umbrella roof.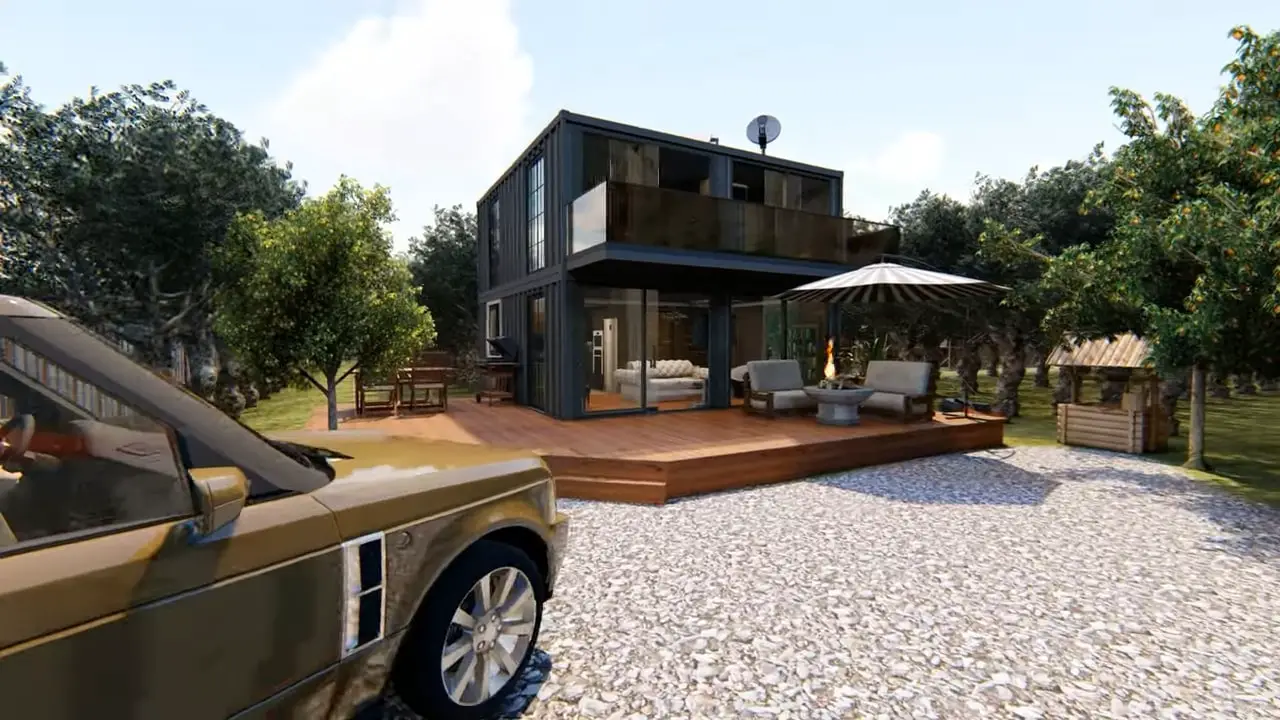 Stepping forward there comes a living room in the house. Glass doors have been set in the living room. The LED is set in front wall. White sofas are placed in this room. The table is set. Paintings are on the wall. Interior is painted white. Wood floor is in whole house.
( Read Also: Life Uncontained Shipping Container Home )
The kitchen is set with stainless steel. The kitchen is supplied with all facilities. The microwave, refrigerator, stove are set in this kitchen. The kitchen has modern shelves and cabins made of wood.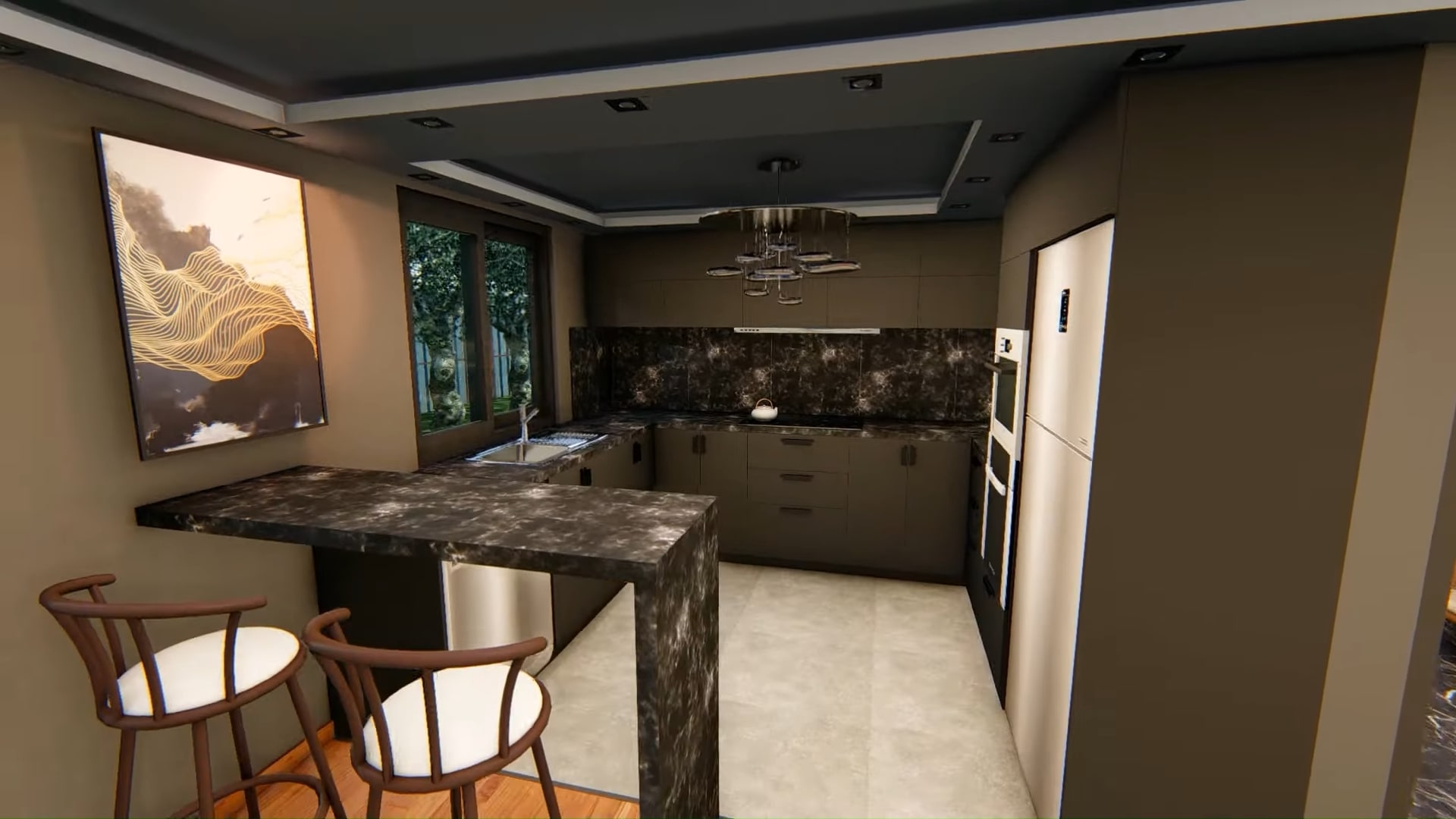 Bathroom is on the ground floor. This bathroom is made of tiles. White shining material is set in this bathroom. It has also a white tub for showering. The mirror is set.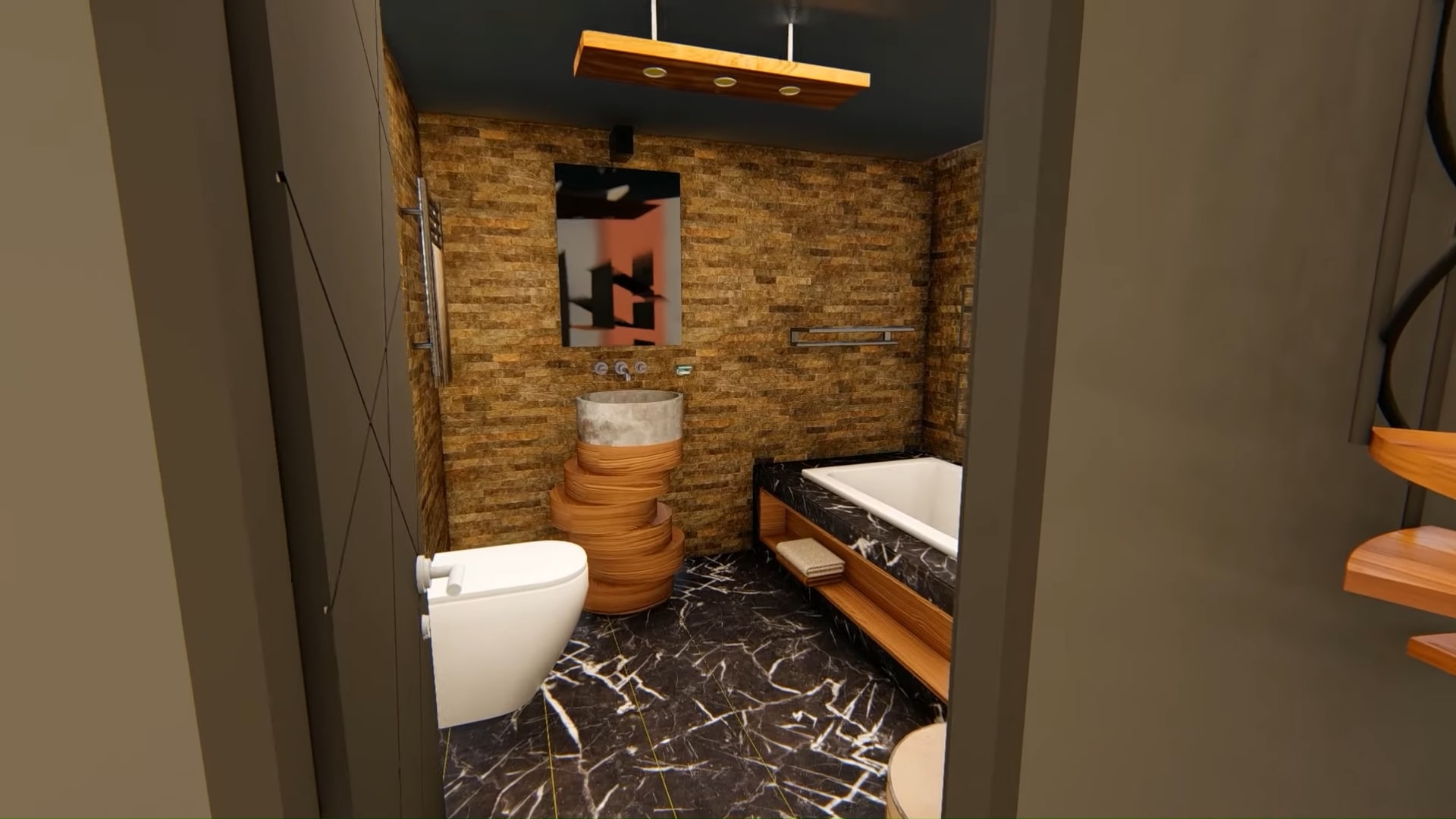 There are twisted stairs on the ground floor. The steps of stairs are made of wood. The railing is made of steel. The railing is painted black.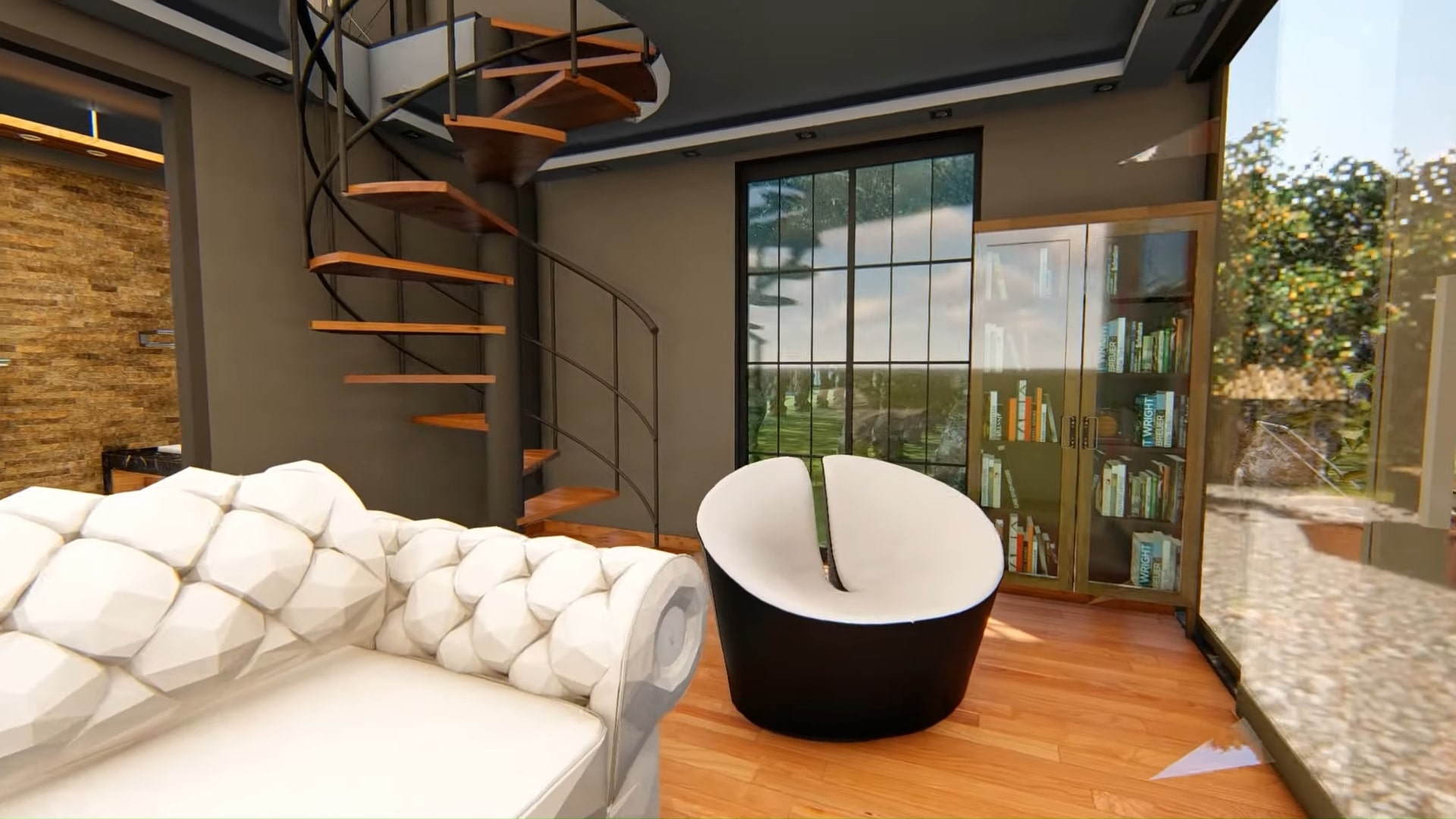 Architectural design of upper floor
On upper floor, there are two bedrooms. These are designed with all facilities. One bedroom has a bed. The back wall of bedroom has black designing. The other bedroom is really large. This bedroom is with a terrace. The bed is placed and a black colored closet is set there. The terrace is joined to this bedroom.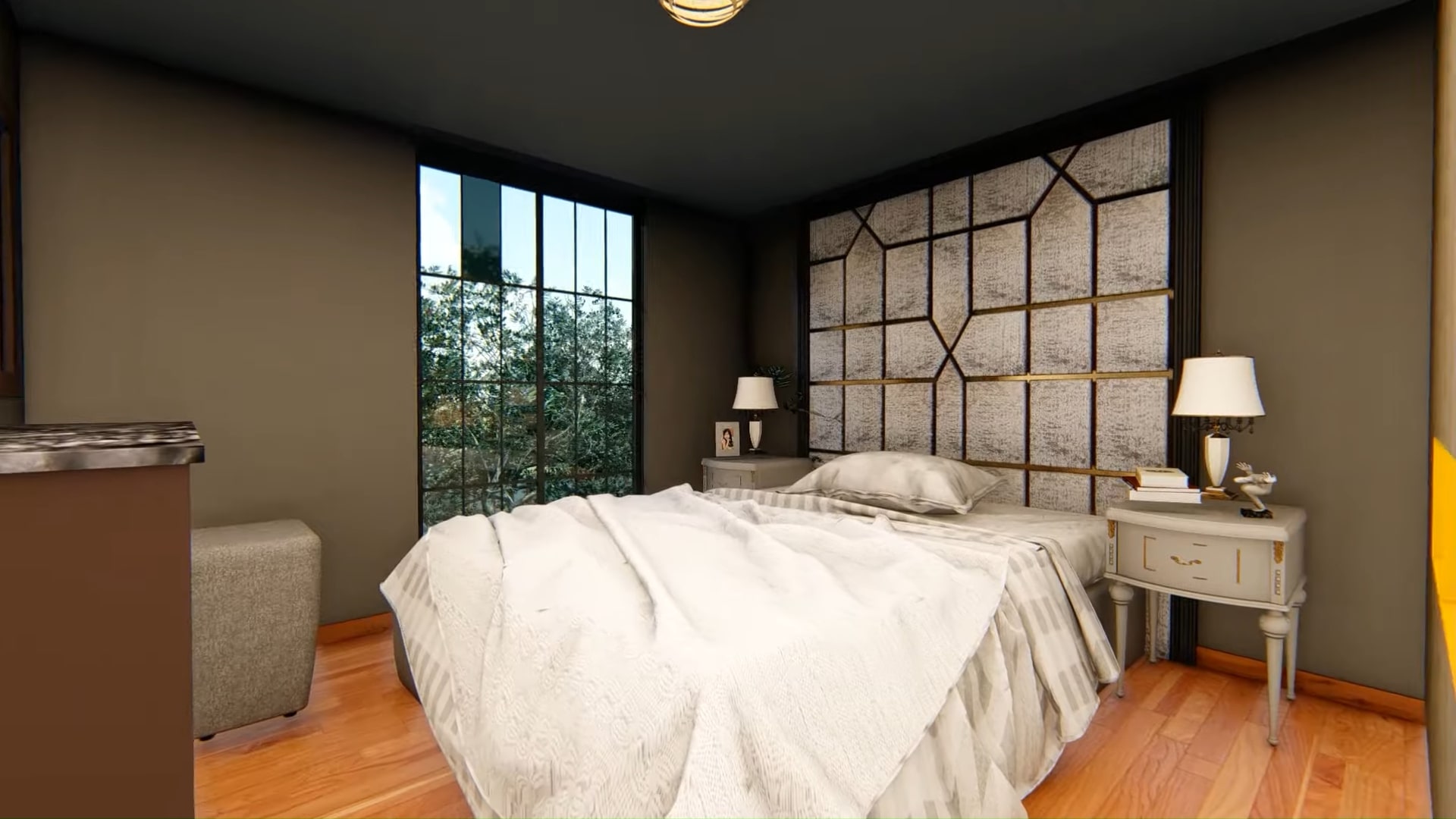 The laundry room is also at the upper floor. It has laundry machines for washing and drying. It has voltage supply without any obstruction.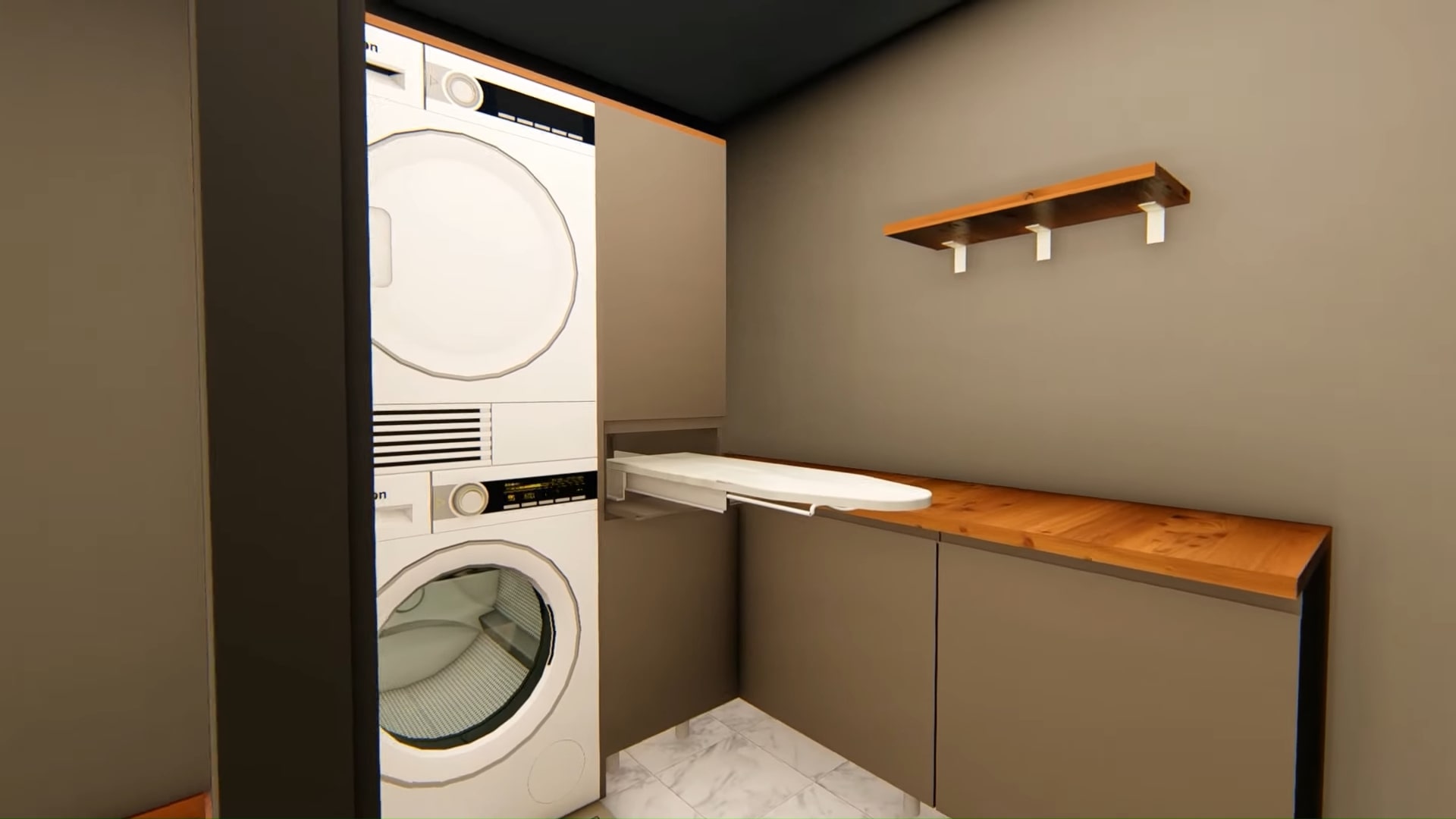 The terrace is made of wood. It has wide area. The railing is made of shining glass. Standing here, view of all front area can be seen easily. Terrace is one of the favorite parts of the home.
( Read Also: Man Built His Dream House Using 4 Shipping Containers for $150,000 )
Dining table is arranged outside the building
The dining table is placed on one side of the home. Four chairs of wood and a table is placed there. Meal at night time can be enjoyed here. It is set in this way that your meal would entertain you.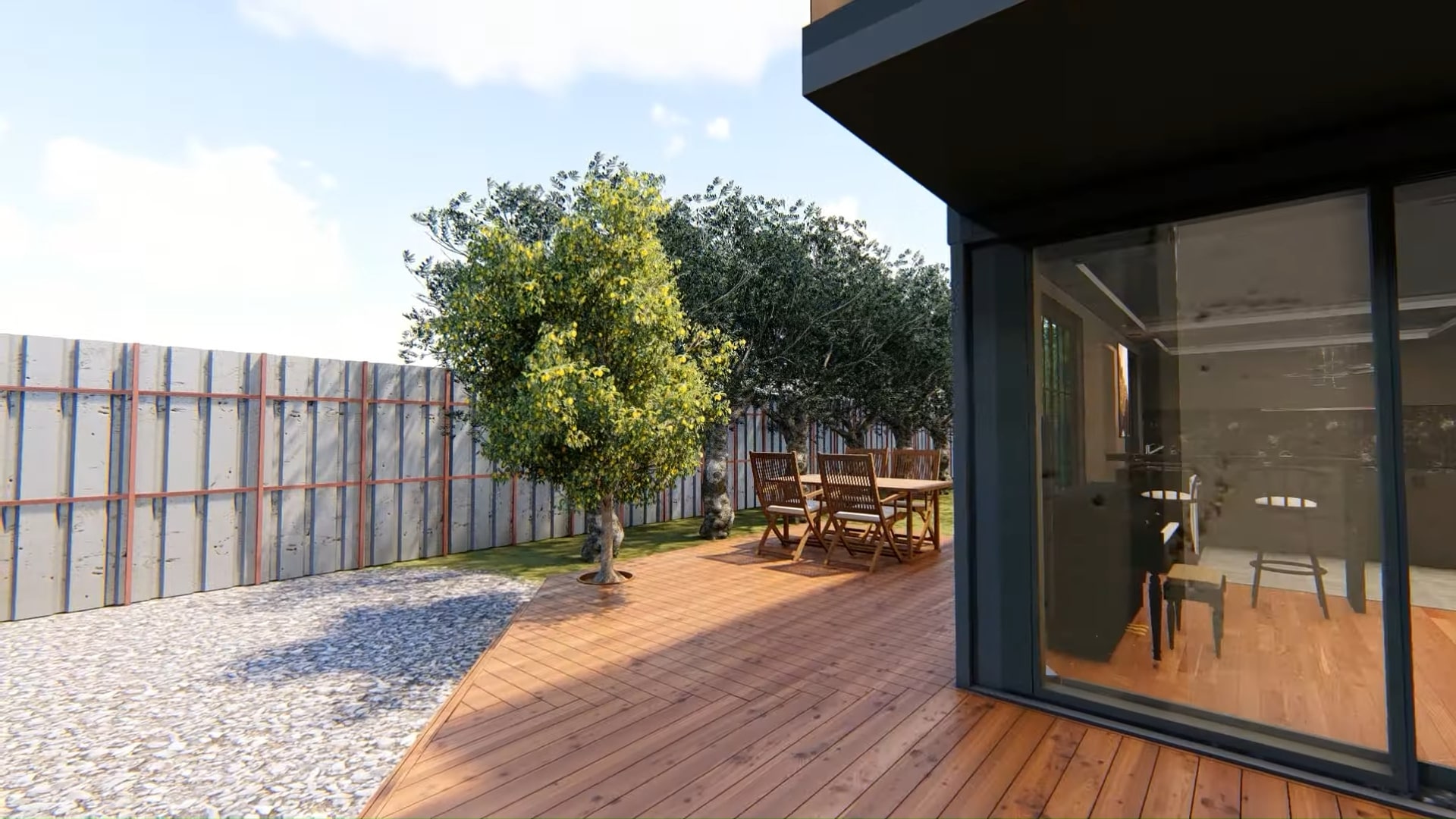 Lawn around the home
This home is largely covered with lawn. Green grass is maintained in a good way. The grass lies in front as well as at the back of the home. Lawn is a site in the home which gives calmness. The place must be maintained. The plants and grass should be in good state. Otherwise, a bad lawn decreases the beauty of a living place.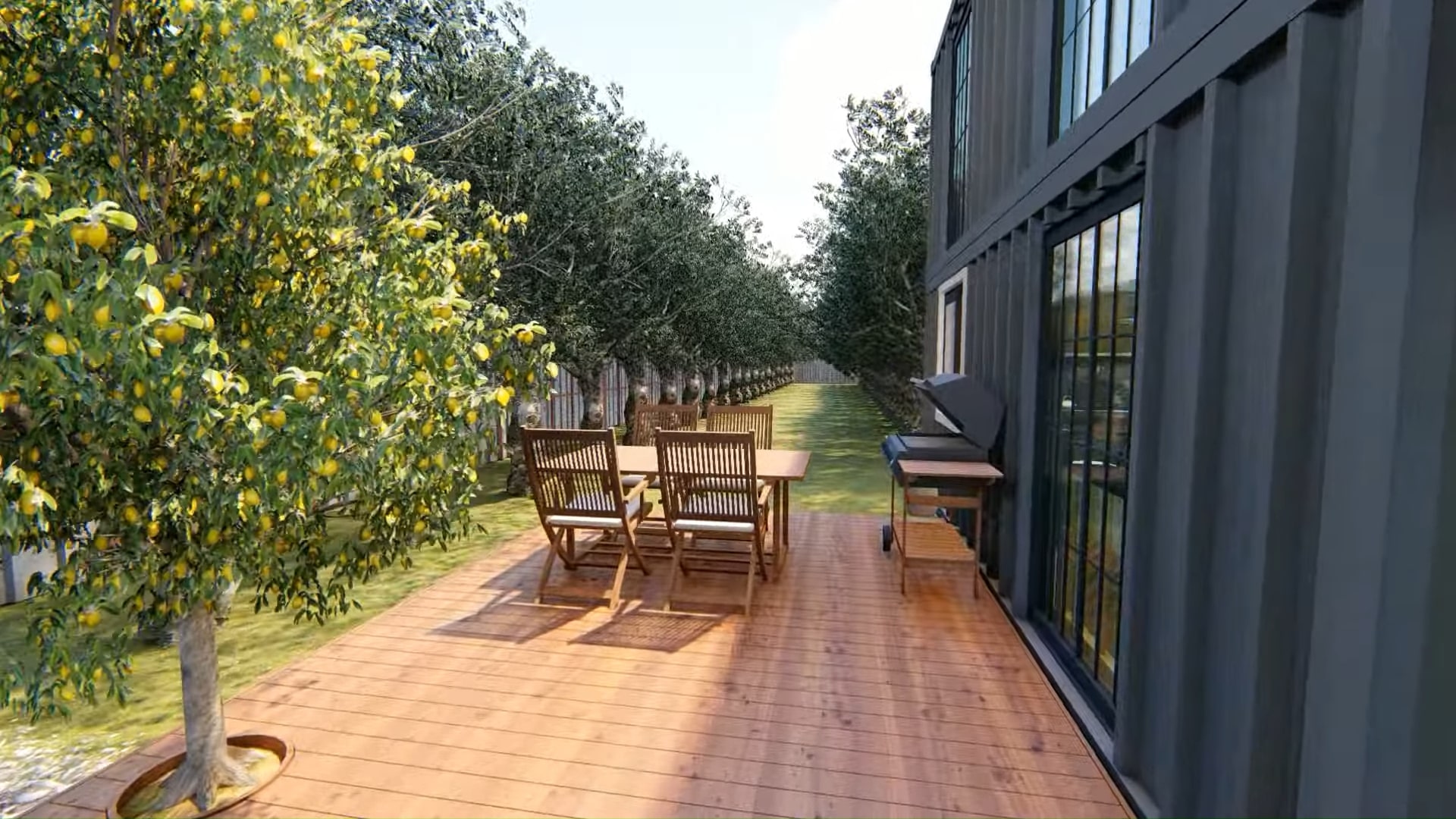 Supplies of the home
This home has good supplies of voltage and electricity. The lights are set in ceiling. The hot and cold water is provided. The fireplace in the porch. The supply to kitchen and laundry room is flawless.
Wood and glass material has been used in the construction of the home. Floor is made of wood. Designs in the wall of the home are made of wood. The cabins in kitchen are made of wood. The glass material is used in home. Railings, glass windows, glass doors are made.
Containers provide homes which are more stylish and modern
No doubt, containers are more diverse in style. These are used in construction of buildings which are more attractive and beautiful. The home fascinates the person who sees it, which is made of steel shipping container. More interestingly, these containers can be set again and again according to choice at any time of life. This is advantage which cannot be provided by any other material. ( Container House Models )
We describe you container homes present at different corners of the world. The purpose is that you may get information regarding the architectural designing which is more modern and stylish. Description of this home ends here.
Living in a Container explores projects made with shipping containers around the world and shares them for you. Don't forget to take a look at the structures made with other amazing shipping containers on our site!
We invite you to send in your story and container homes photos too so we can re-share and inspire others towards a simple life too. Thank you! You can share this using the link and social media re-share buttons below. Thanks!
» Follow Living in a Container on Social Media for regular shipping container house updates here «