Hi everybody
We continue to discover for you. Our container house on today's tour is from Ocean Park, Uruguay.
Container homes discovery in process. Today, a new container home has been discovered. This is a very beautiful container with different features. Container hones offer many unique features. These are wider in space if you want to live in a large space. These are smaller if you use small containers. These are versatile and give many options in construction. Steel shipping containers have been used in construction of this nature friendly home.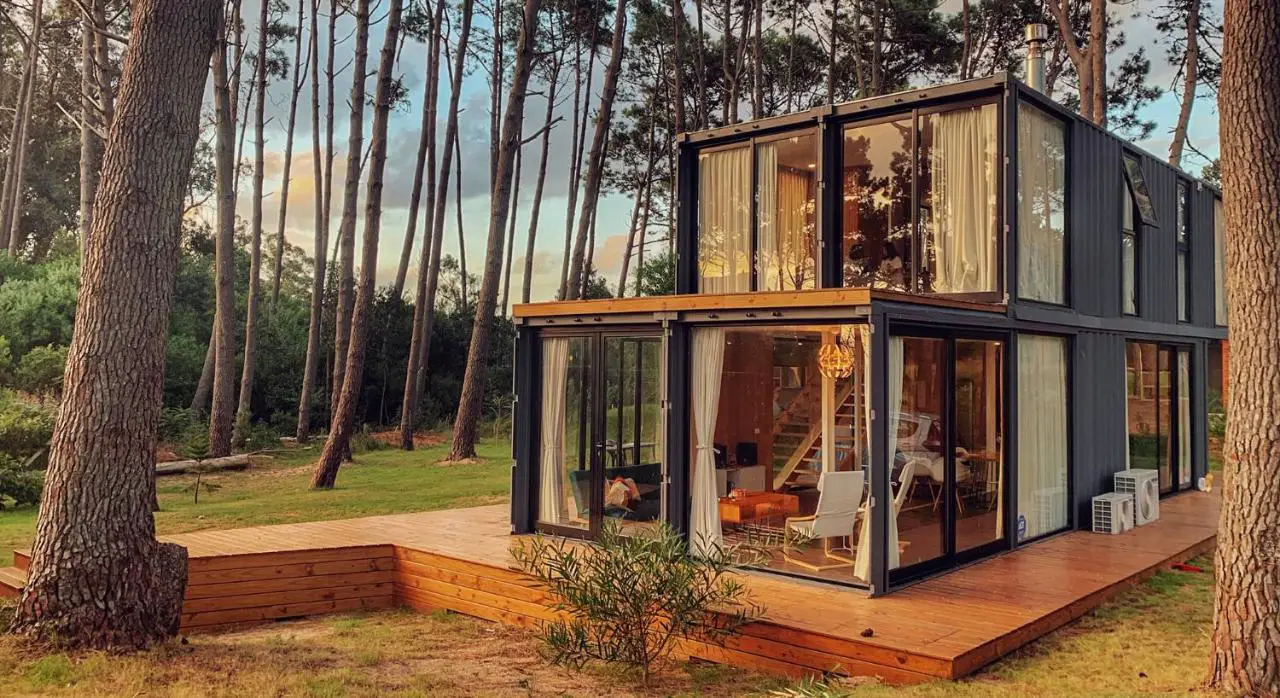 Shipping container home offering modular living in Ocean Park, Uruguay
This is a shipping container home located in Uruguay. It consists of a container home with all portions and a guest house separately. The house is made of four shipping containers. These consist of are 40 feet. Guest house is made of one container home of 40 feet.
There is an open space around the container home. The area is wide because this home is located in a forest. Basically this home is 1076 meters away from the ocean. Frankly, this is a home on the bank of a ocean.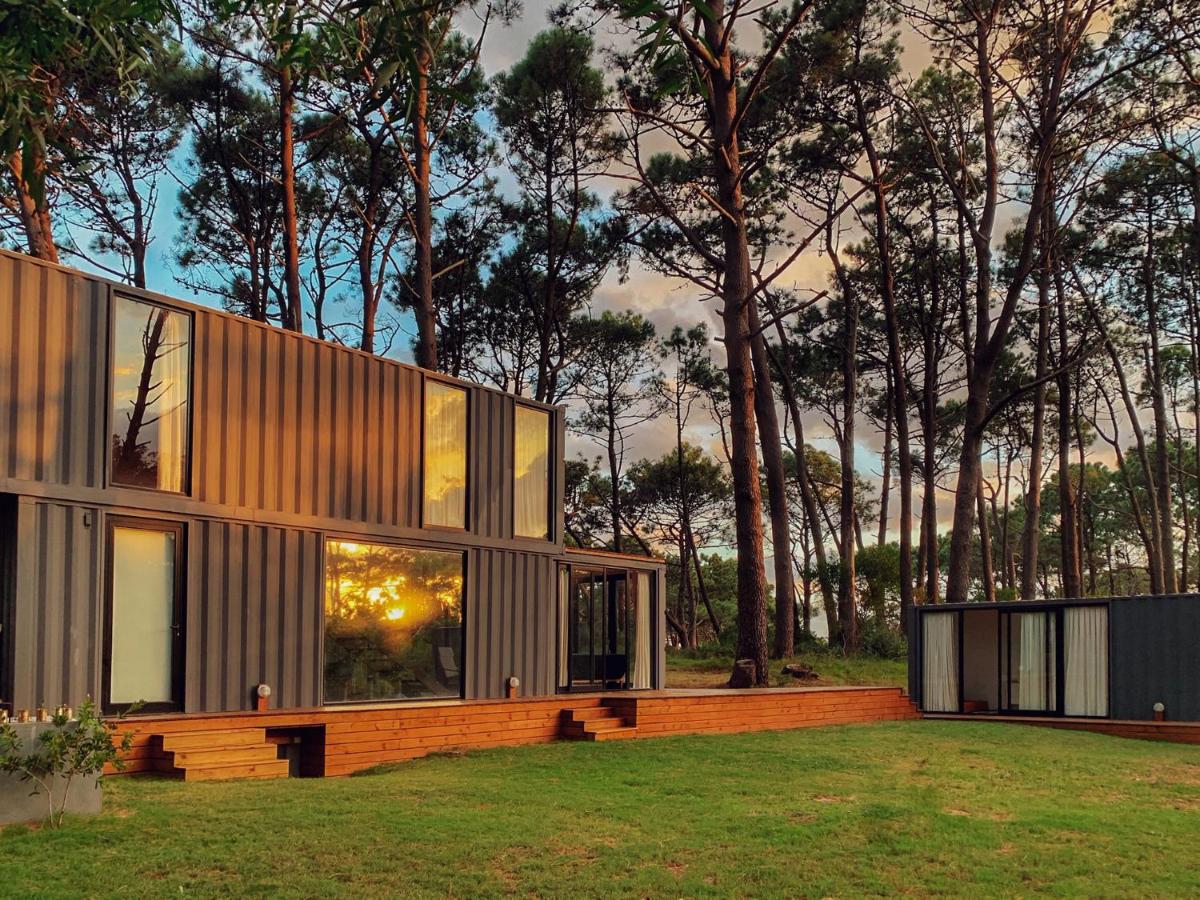 Enviroment around the home.
Well, it has been mentioned that this home is in forest. So, it clears from this that this home is for adventurers. The people who are in the seek of such homes are welcomed here. This hone is for your stay during your tour. Because mainly, guest house for you people.
The charging rate per night is $180. Not expensive, because the home is full with all facilities and beautiful enviroment. (Book Here)
Nature lovers will find a great opportunity after knowing this home. This home is surrounded by peaceful enviroment. This is in the forest so it has greenery all around. The nature talks here directly. Obviously, the rain falling scene here will be different from the rush city. The morning will be more fresher as compared to towns. The night will be more calm as compared to noise in the living areas. So, everything is peaceful and soothing here.
( Read Also: Affordable Shipping Container House Assembled in 48 hours in Downtown Los Angeles )
Benefit of container home
There are many benefits. But this house proves one benefit openly that shipping containers are used in construction of homes at the places where one can only go for few hours.
Forest is not an easy site for construction. But steel shipping container make this easy. This is the charm of using them. These are used in the construction of homes, but these are also used in the construction of homes near the visiting places. These places can be mountain, hills, forest, beach and many more.
So, adventurers have facility to stay at any place during their visit because container homes are spreading throughout the world. ( Read Also: Life Uncontained Shipping Container Home )
Architectural designing of the home made of four shipping containers
This home many portions. These are;
Two bedrooms
Two bathrooms
One living room
One kitchen
One dining table
Guest house has;
Different portions with detailed description of portions
This is a double story home. The living room is available with all furniture for sitting. Living room is basically for entertainment. There must be a source which should entertain while siting there. Moreover, this must be a comfortable place with soft sitting sofas.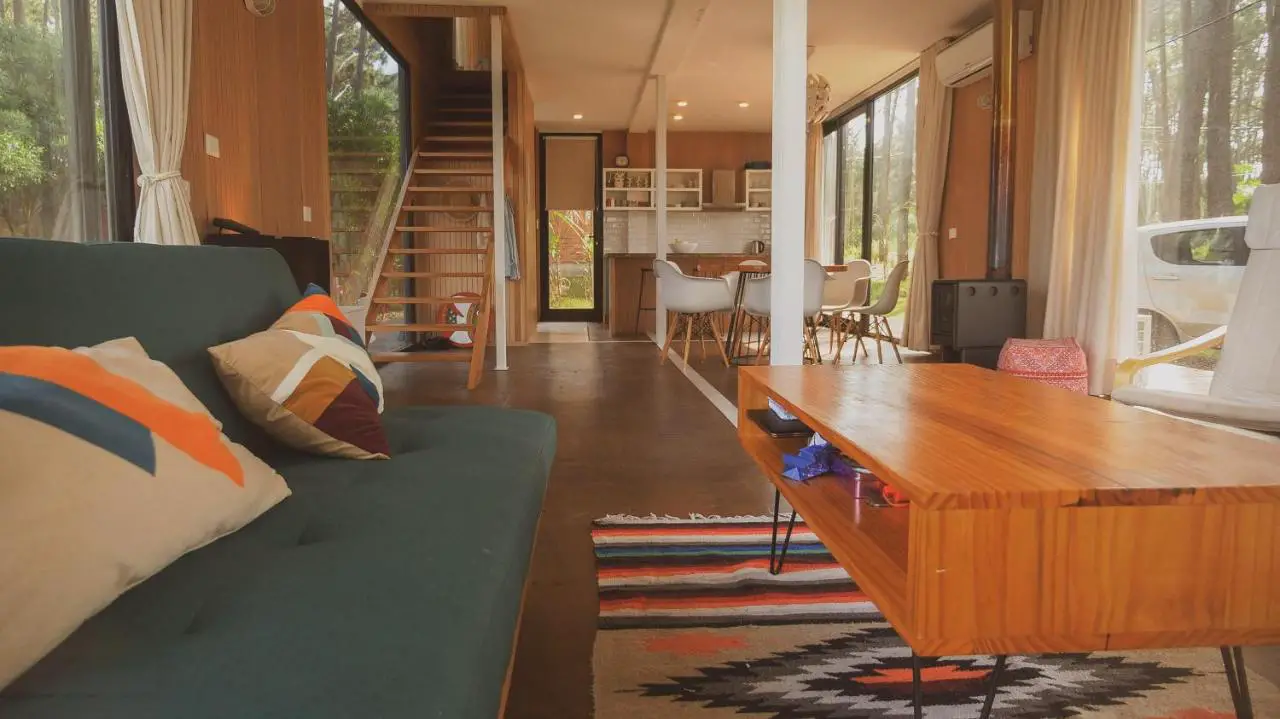 There must be some decoration pieces to enhance the charm of area. This living room fulfills all the needs. There are sitting sofa which are cozy and comfortable. A large LED is on the front wall. The paintings are on the walls. Large glass window with curtains.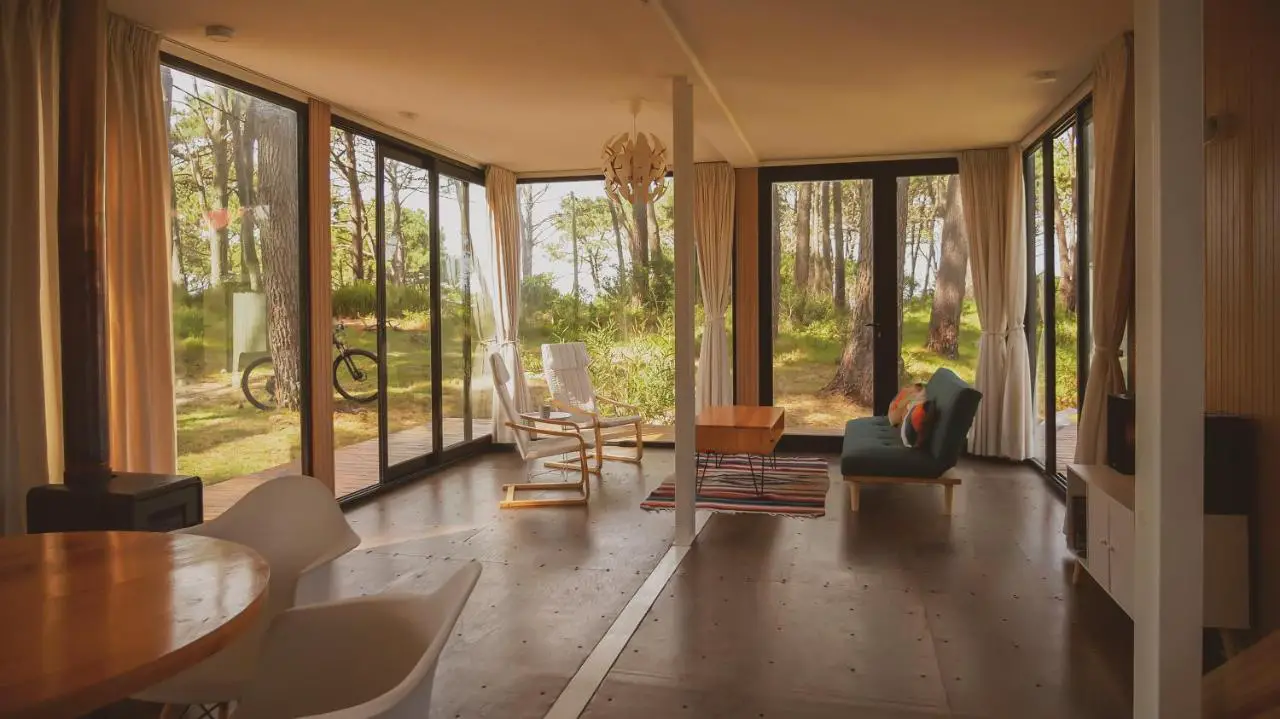 One thing which makes this house very distinctive that this home is very wide with opened areas. Sunrays fall directly in the home makes this brighter. The air passages are broad. Fresh air can be enjoyed easily. The floor is made of wood. The glass windows have been used in construction.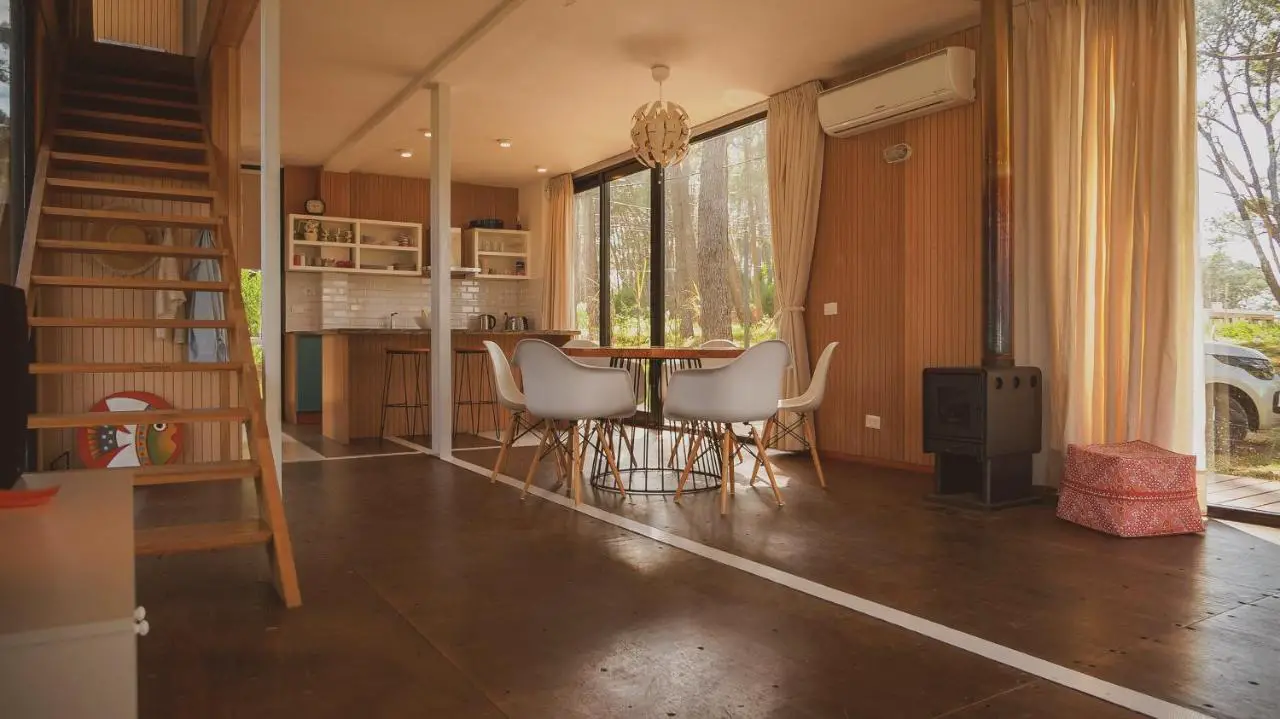 Kitchen has all facilities. The appliances are enough for preparing meal. These are maintained well. Wood construction is preferred in this house because this home is located in forest. The designing is set according to enviroment.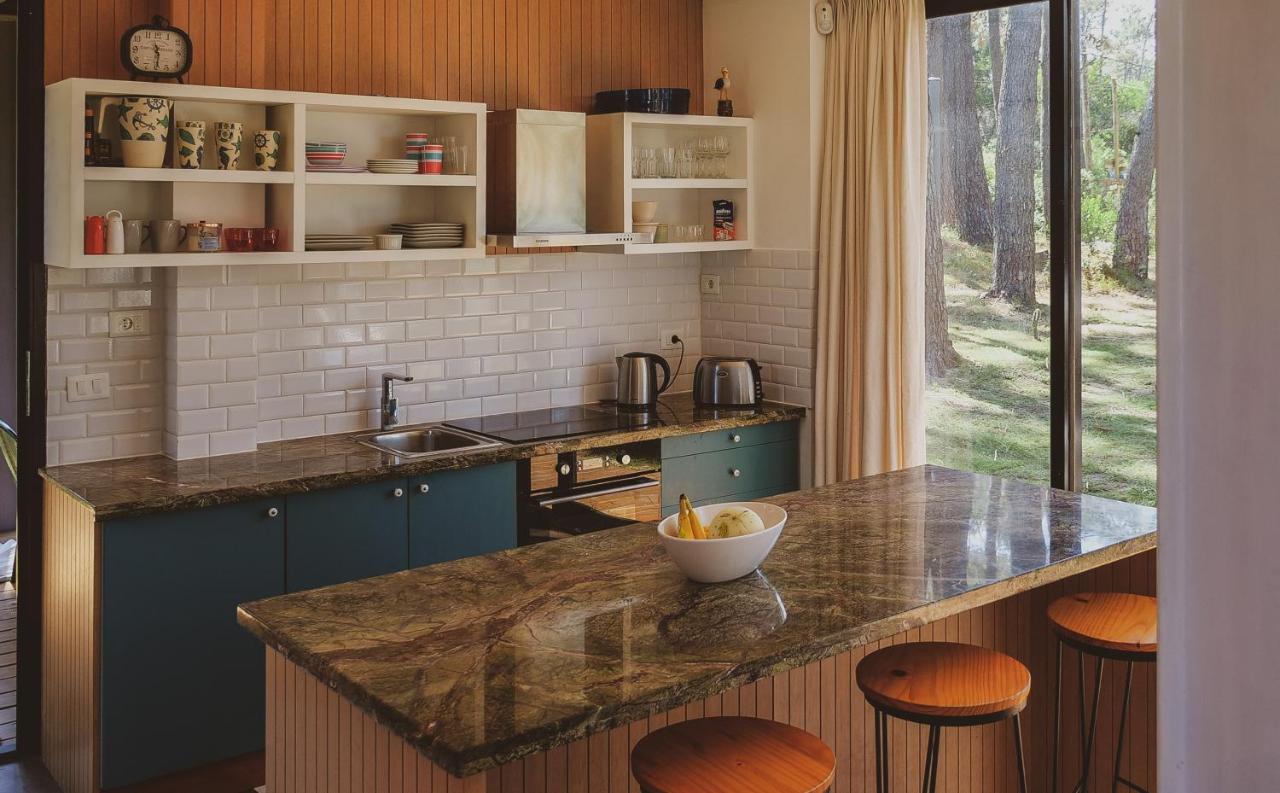 ( Read Also: Man Built His Dream House Using 4 Shipping Containers for $150,000 )
Table with wood chairs playing the role of dining area. Large glass window is on the side wall. Outer enviroment can be enjoyed with eating. Various wooden desks are placed within the walls . These all look elegant. The location of the home plus interior designing of this living place, make this a perfect place for living.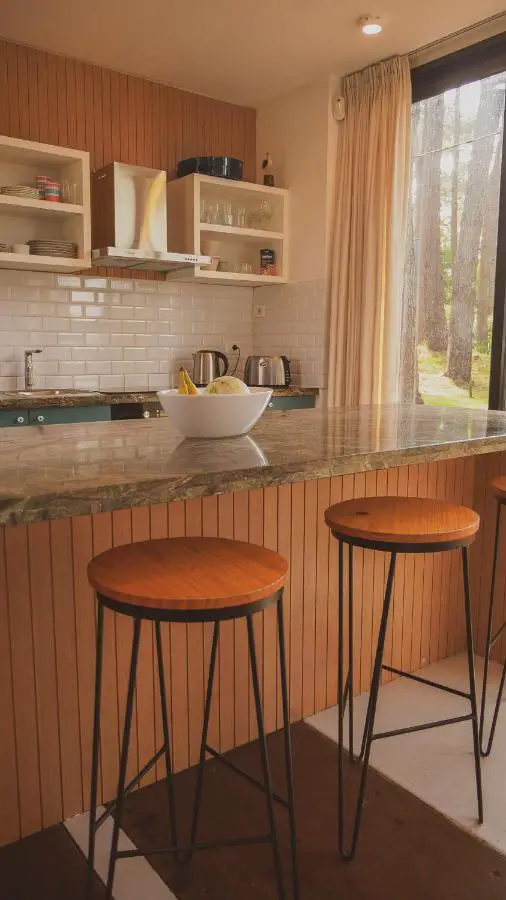 These all portions are located on the ground floor. The upper floor has bedrooms and bathrooms. The bedrooms are with large beds, shelves in walls, air conditioners, attached bathrooms. The bathrooms are made of tiles. These have all the facilities of showering and bathing. Voltage system is provided to maintain the electricity.
Terrace is on upper floor
This home has a terrace. Upper containers are set in this way that these spare the area for terrace. Terrace becomes necessary at such places. This home is in forest, so there must be a balcony for enjoying nature directly through the bedroom. The terrace is surrounded by railing. This is quite enough area for terrace.
Guest room made of one shipping container
This home is located in such a place where guest house becomes necessary. There are two bedrooms in this home. These are small bedrooms with small back glass windows. Single beds are kept in these. These are for accommodating more people. White and green colored bedsheets have been used to cover these. Small wooden shelves are also placed.
( Read Also: Ultra Modern Home made of 4 Containers )
This was all about this beautiful house and guest room located in Ocean Park. This can be liked by anyone. If you are going to visit this area, you can stay here.
If you are interested in structures made with shipping containers, you can find what you want among thousands of container house models. Be aware of the contents by following our Facebook and Pintereset accounts.