Today we are here with a container house project that will blow your mind. We continue to explore for you. Our container house on our tour today is from New Plymouth, Ohio, USA.
Building of a home consumes a lot of energy. A person who is going to construct a home, has a lot of worries about the whole process. If he does not have any experience, tension increases. Manufacturing of a home consists of many steps. It is not a simple procedure.
Let me tell you, there are many areas which are need to be focused during construction. Any single step mistake, makes a lot of disturbance. For example, if foundation of the home is not designed in accurate way, then home is architectural structure got disturbed. The durability of the home becomes under question.
Similarly, if a good map engineer is not hired, then home does not become beautiful. All portions of the home should be in harmony. One portion should correlate with other area of the home.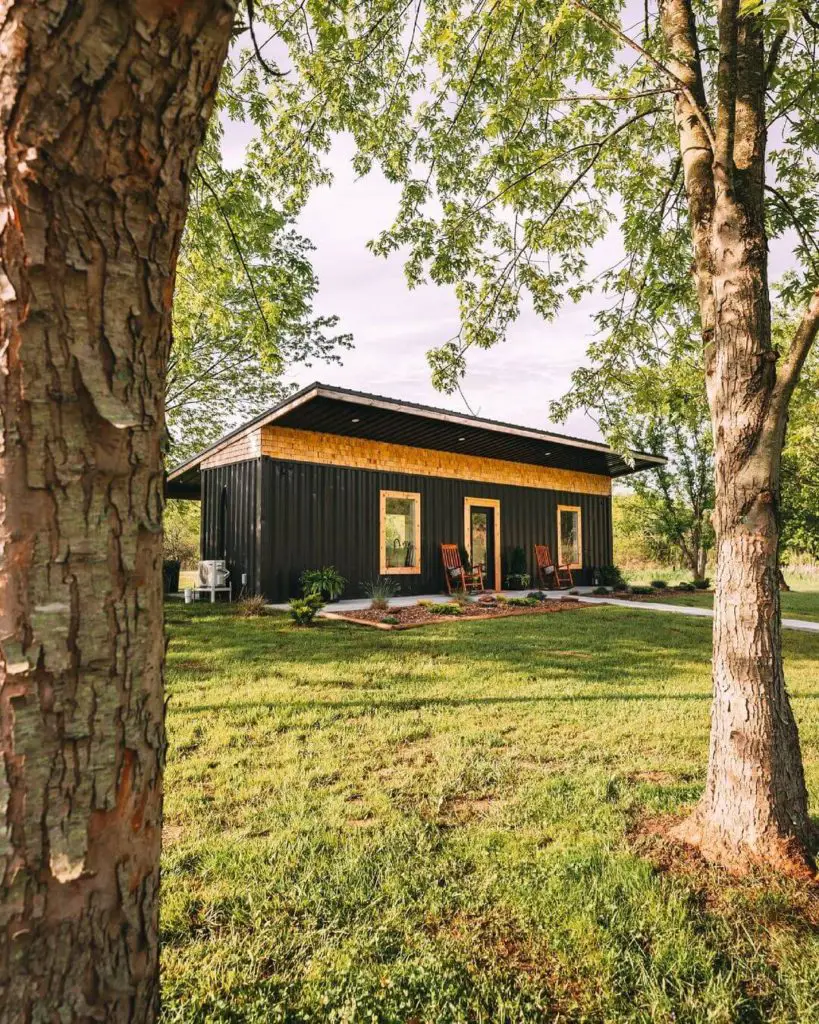 Different types of living areas
There are many residential places. These may be home for permanent living, guest homes for staying, hotels for spending vacation, mansions or villas of rich people.
All are living areas and are unique in their own architectural structure. Homes never match with one another. This is real beauty. Just like this that one person does not match with other.
Every person has his own views about his home. Everyone has his own choice. He wants a distinctive home which should not be similar to any other home. And not only this, but also house must have all facilities no matter what the area is.
Shipping containers are involved here, giving people exactly what they want. There are no limits in design with shipping containers. The limit is the limit of your mind. You can create thousands of designs like Lego.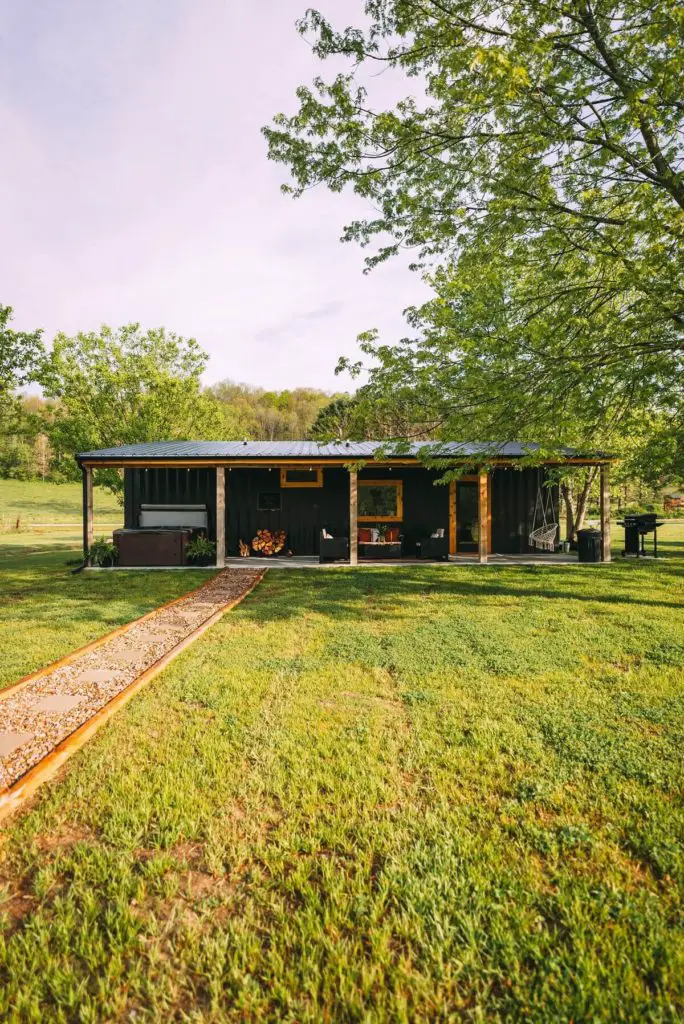 Containers are Good for Building Homes
Shipping containers can be used alone or can be used in combination with other materials. It depends on the choice of the person who is going to make this.
The containers are made of steel and are very hard stuff. They are shipping containers which can be shipped from one place to other easily. This quality provides ground to this facility of containers that these are used to construct homes at natural areas. This is the real reason behind their use to construct homes near international ports.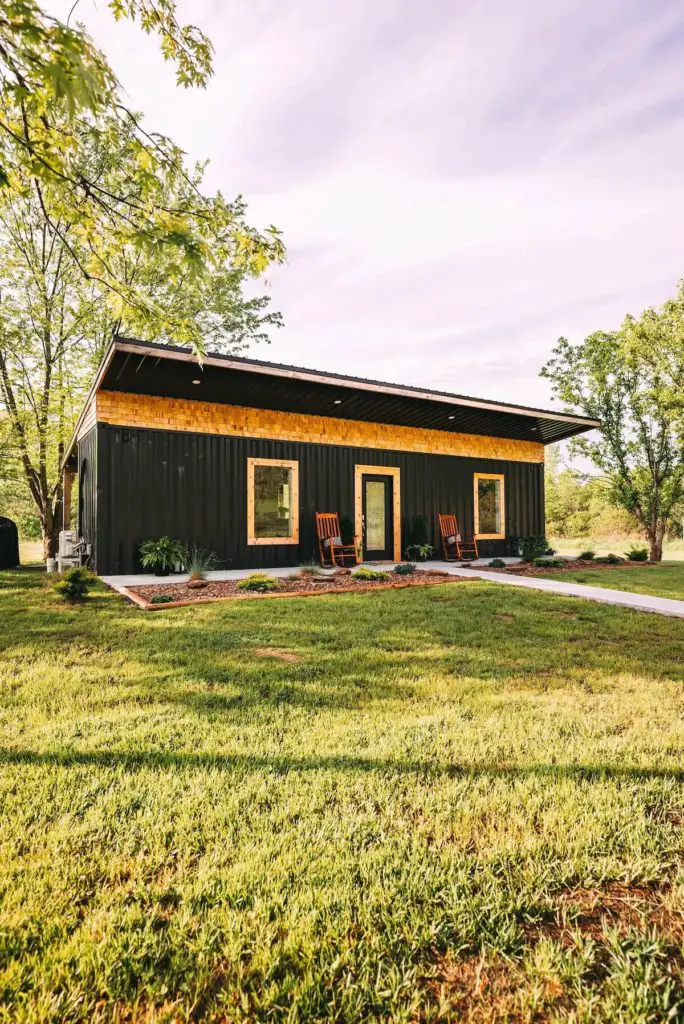 A Guesthouse was Discovered in New Plymouth, Ohio
It's called Nova Cottage. It was built by the Hocking Hills Cottage Company. This place is located in the blessed center of nature. This is a simple but attractive house with all the amenities.
The cozy container house was built in 2021. Prices start at $226 per night through Airbnb.
Indeed, when we see these structures, our hearts flutter. Because container homes where time and money are spent in this way are truly unique, truly wonderful.
Black Painted Container Home in Heart of Nature
Guests homes are made to facilitate people who love tourism. Providing housing at such places is encouraging persons who are adventurers. This is all due to steel shipping containers.
Single container is used which has area of 40 feet. Container has been painted black. Area around the home is large. It is just like a large lawn around the home. Interior of the house is painted white.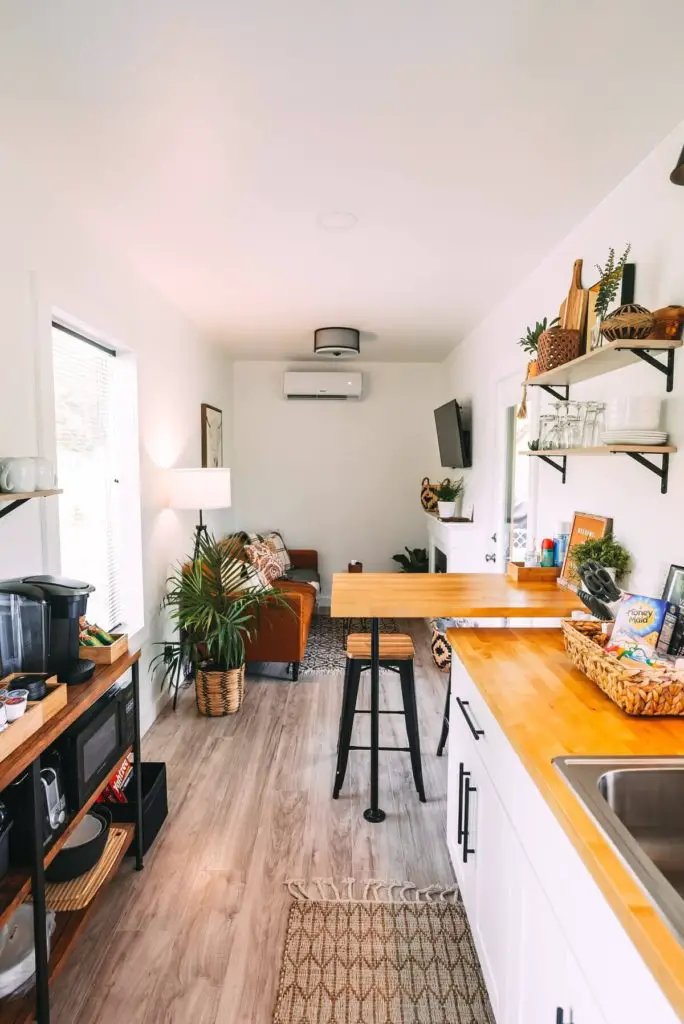 Inner View of This Container
This is a single storey container. But, it is a container house designed in a very simple and modern way. Even though the container house has a simple interior design, it has a stylish appearance because the materials used are of high quality.
Kitchen has many amenities. Black refrigerator is placed. Many accessories are set in shelves and cabins. Utensils are there to use. Microwave is also placed on shelf. A white shelf is designed. Two seating stools are nearby. Kitchen is also white. Rest furniture is used.
Bedroom has a small glass window. Windows are lined with wooden frames which surround them. This gives an outer look. Bathroom is attached to this and tiles and used. White in color with toilet, shower.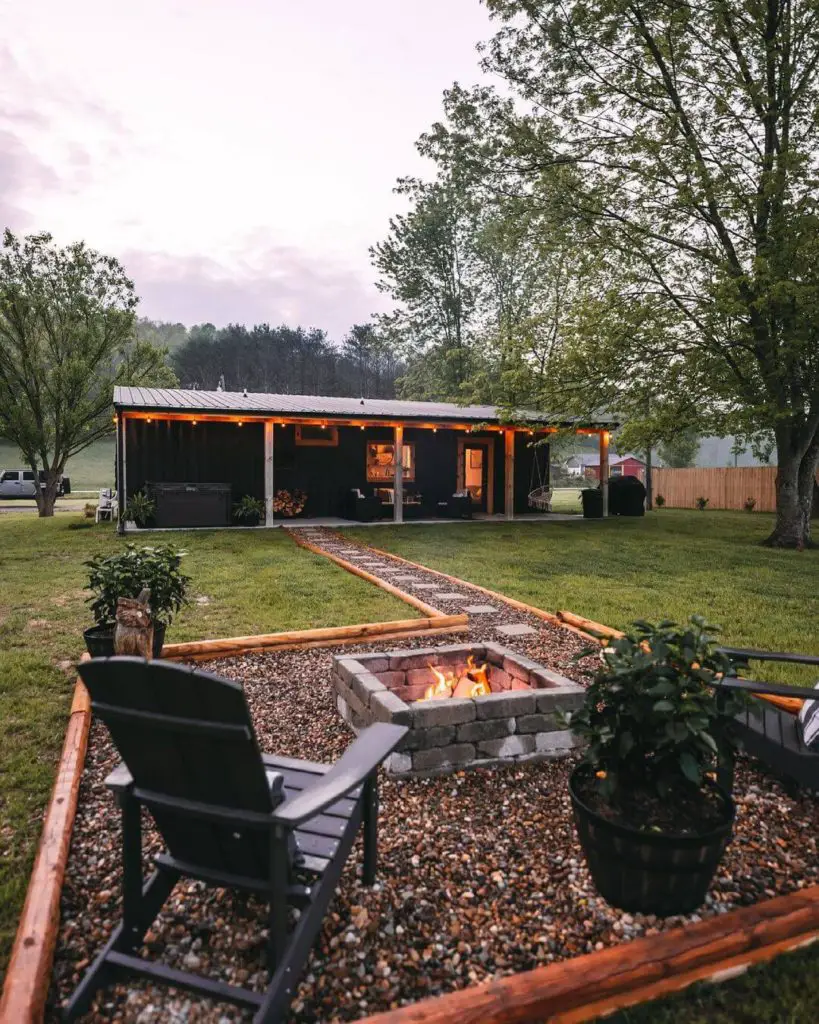 Outer View of the Container Home
Outside of the home has rocky foundation. Two seating chairs are set in front of the home. This house has a wider shade all around. Ceiling lights are fixed in shade. Hot tub is in one side. Black colored hot tub looks very nice.
Moving forward, a separate seating arrangement is made. Two seating chairs are placed. Fireplace is kept in front of these. In cold weather, no worries about the warmness. You can relieve your tiredness while having pleasant conversations in front of the fire.
If I talk about the sceneries of this lovely home, then these are awesome. It is nature lover place. Greenery is all around. Area is overloaded with big trees. Nature has great impact here.
Visiting such place with a home full of facilities is really an opportunity for visitors. A true adventurer will not miss this chance.
The container house is enough for two people to stay. This is all about this steel shipping container house.
If you're interested in booking Nova Cottage, you can check out their Facebook and Airbnb pages.
INTERESTED IN MORE CONTAINER HOUSE PLANS?
CHECK OUT MORE AMAZING CONTAINER HOMES BELOW!
The Lily Pad Cozy Container Home
Shipping Container Home in Indiana
The BoHo Box Hop Container House
Top 10 Container Homes in New Zealand
Unique and Creative Shipping Container House from Creative-Cabins
If you are interested in structures made with shipping containers, you can find what you want among thousands of container house models. Be aware of the contents by following our Facebook and Pintereset accounts.