It is possible to realize your dreams with this container house, which provides a pleasant appearance with the combination of natural wooden light brown stairs and balustrades with turquoise blue.
By opening the sliding door from the staircase consisting of several steps into the house, the living area is passed to the living area.
The kitchen part provides a heartwarming appearance with the combination of the colors of the turquoise blue and natural wood veneered white cabinets and accompanying them on the white veneer walls.
Marble is still white and adds light to the environment. The interior walls of the house are covered with white and turquoise blue coatings and thermal insulation is created to minimize the adverse weather conditions that may come from the outside.
When you enter the house, thanks to this coating, you feel like you are in a reinforced concrete luxury house, not a container house.
By using natural wood as the flooring, light-colored parquets are furnished, giving a pleasant atmosphere to the environment.
Right next to the kitchen, there is a seating area made of quality materials and a television where you can watch good programs while you relax in this sitting area.
You can go out to the veranda through the sliding glass door that opens from the living room. It is possible to create beautiful picnics, pleasant conversations, and time to have a good time with your guests in order to enjoy the environment you have been in on this patio.
The ceiling with white heat insulation coating made the space look more spacious and bright.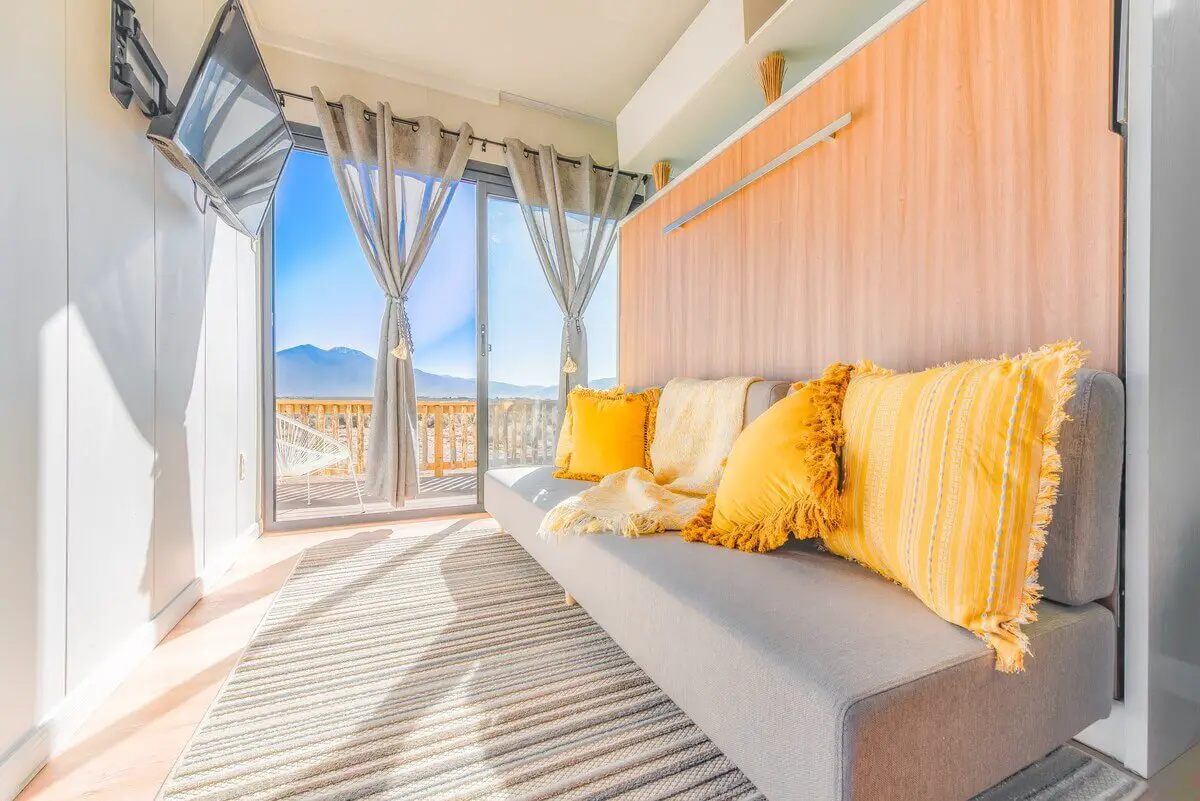 Container House Interior Design
In the kitchen, there are white goods such as the latest technology refrigerator, stove, oven, small kitchenware such as plates and glasses, small household appliances such as coffee machine and microwave, cutlery sets made of stainless steel and steel pots.
In the bathroom, very stylish, flamboyant, large ceramics with gray lines in white are used as wall coverings, and the bathroom is also made to be a spacious and peaceful place with whiteness. The bathroom has a washbasin, toilet and bathtub made of natural quality materials. You will enjoy your bath very well as the environment created in the bathtub becomes peaceful.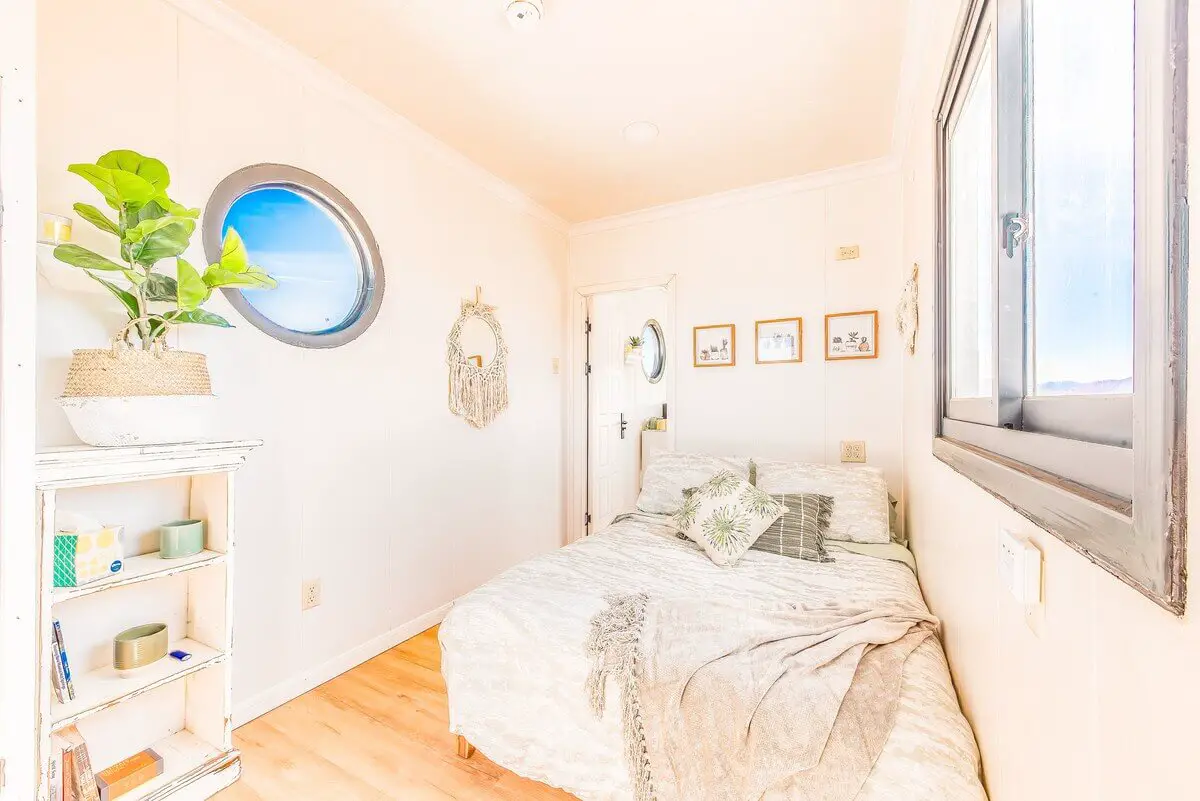 Again, the use of white coating as a heat insulation coating and as a ceiling covering in the bedroom made the bedroom bright, spacious and peaceful.
Thanks to the natural, orthopedic and organic mattress, it is aimed to spend a nice night in a peaceful environment and wake up well in the morning.
Since the sliding windows used are double glazing, a better life is created by preventing the heat loss that may occur in the house every season in terms of thermal insulation.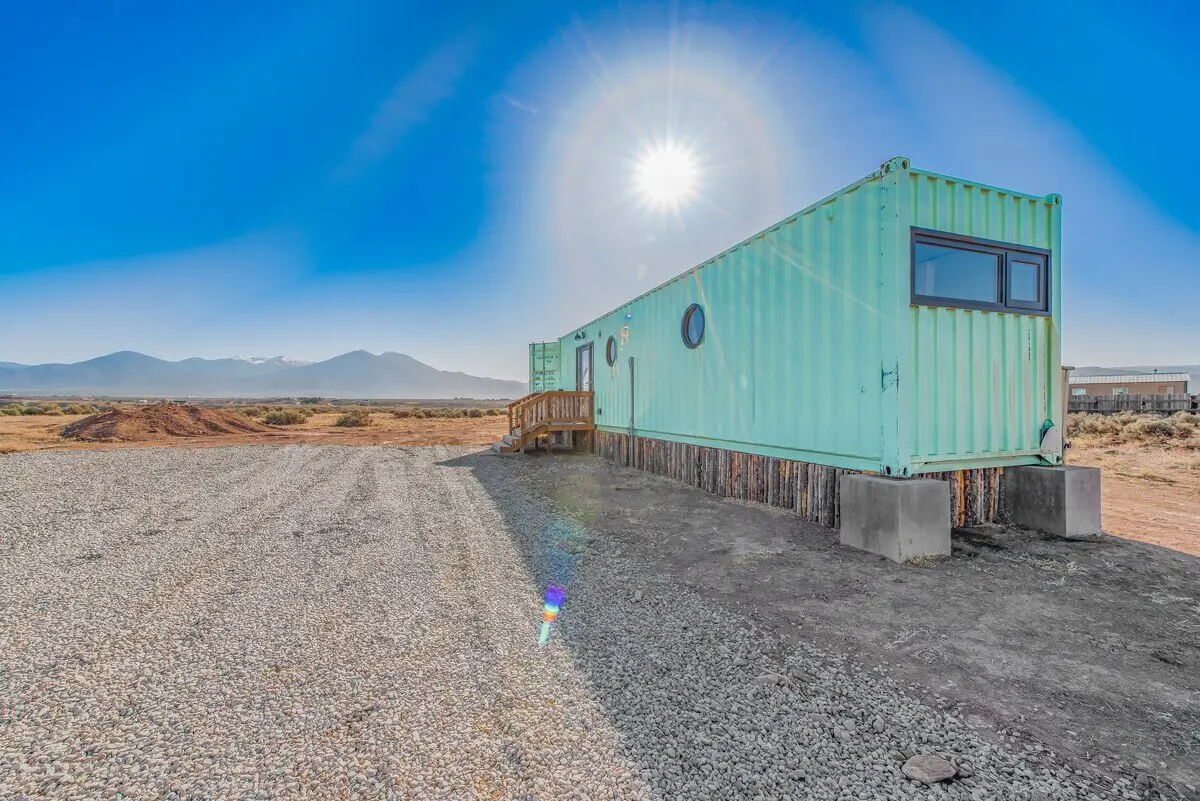 It is possible to build the Container Home of your dreams without straining your budget.
Every person dreams of a wonderful house that prepares the environment for a happy and peaceful life with his family in a beautiful place. It is possible to realize this peaceful house with any structure you want, whether it is prefabricated, reinforced concrete or container, and wherever you want.
Shipping container homes are among the most preferred houses today. These houses are houses that everyone can easily build thanks to their economical feature. It is often preferred because it is practical in terms of being finished earlier than other structures and because it offers renewable design opportunities.
In addition, it is possible to take the container houses from anywhere you want to any place you want, thanks to the carriers. Shipping container houses are structures that you can easily use by designing them in the size you want, in the seaside, in the forest, in the garden as a detached house in the city center, or on the lakeside.
Thanks to container houses, it is possible to have the house you want by shaping it as you imagine without spending a lot of money. Just imagine what kind of house you want.
If you're thinking about living in a shipping container home, be sure to check out our huge selection of designs for inspiration. You're sure to find something that suits your needs and taste.
So if you're interested in learning more about shipping container homes, be sure to check out the Living in a Container today! What are your favorite shipping container homes?
Follow Living in a Container on Facebook, Instagram and Pinterest for more stories like this. If you have a story to share, email us at [email protected].