A new one is added to the houses created with shipping containers every day. Container homes have become so popular that people have started building container homes to rent out.
Not too far away, there weren't many houses built with shipping container just a few years ago. It is now possible to see thousands of container houses in almost every country.
The most beautiful of these houses are mostly located in the United States. With these houses that have been thought about and spent money, homeowners can also earn money if they want.
When it comes to making money, the design and facilities of the houses are constantly being improved and the best facilities are offered to the people who will stay.
In the container house we will talk about today, even a waterfall was built under the house. Isn't it something that not everyone can think of?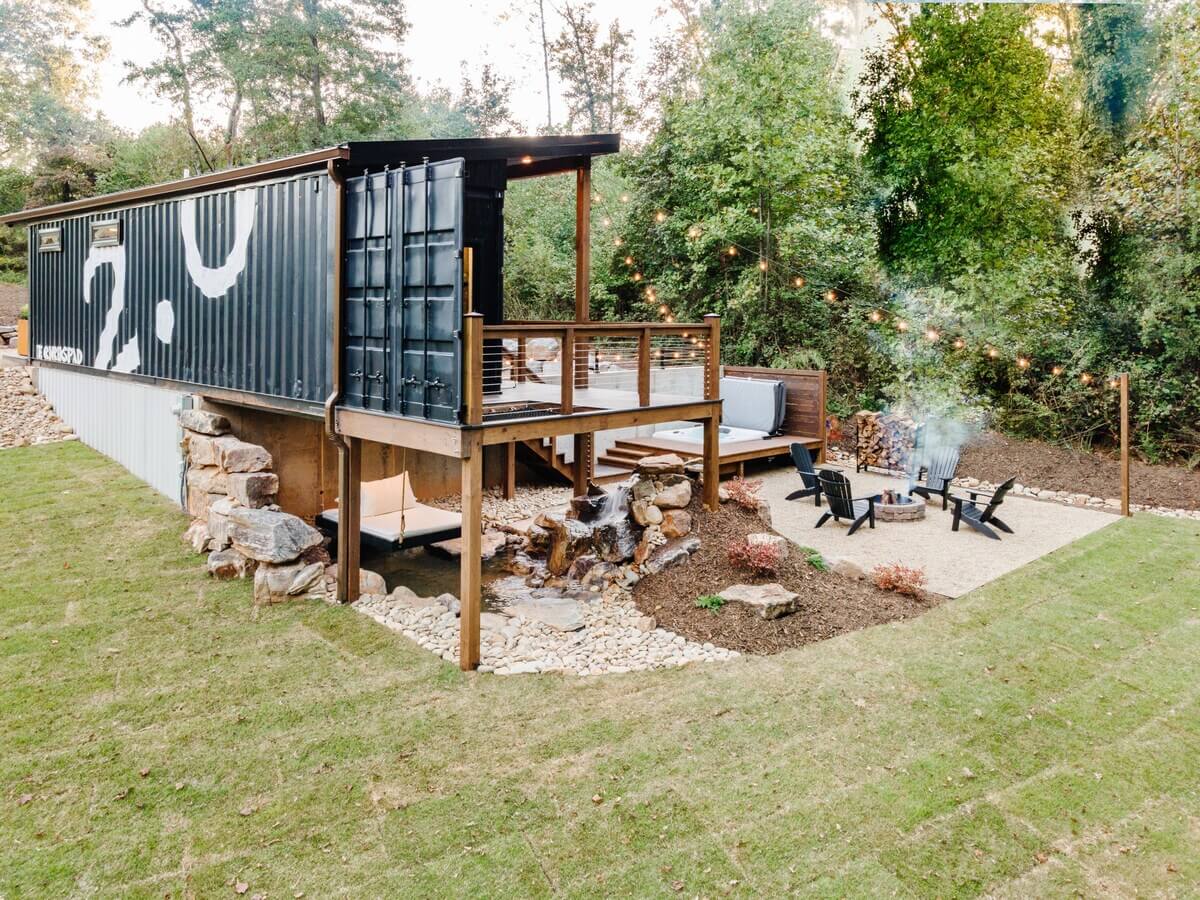 Green Creek Shipyard 2.0
The Schlabach siblings – Reece, Heather and Landon have been hard at work on their newest project. They've put in hours of creative design to come up with the perfect look for this business!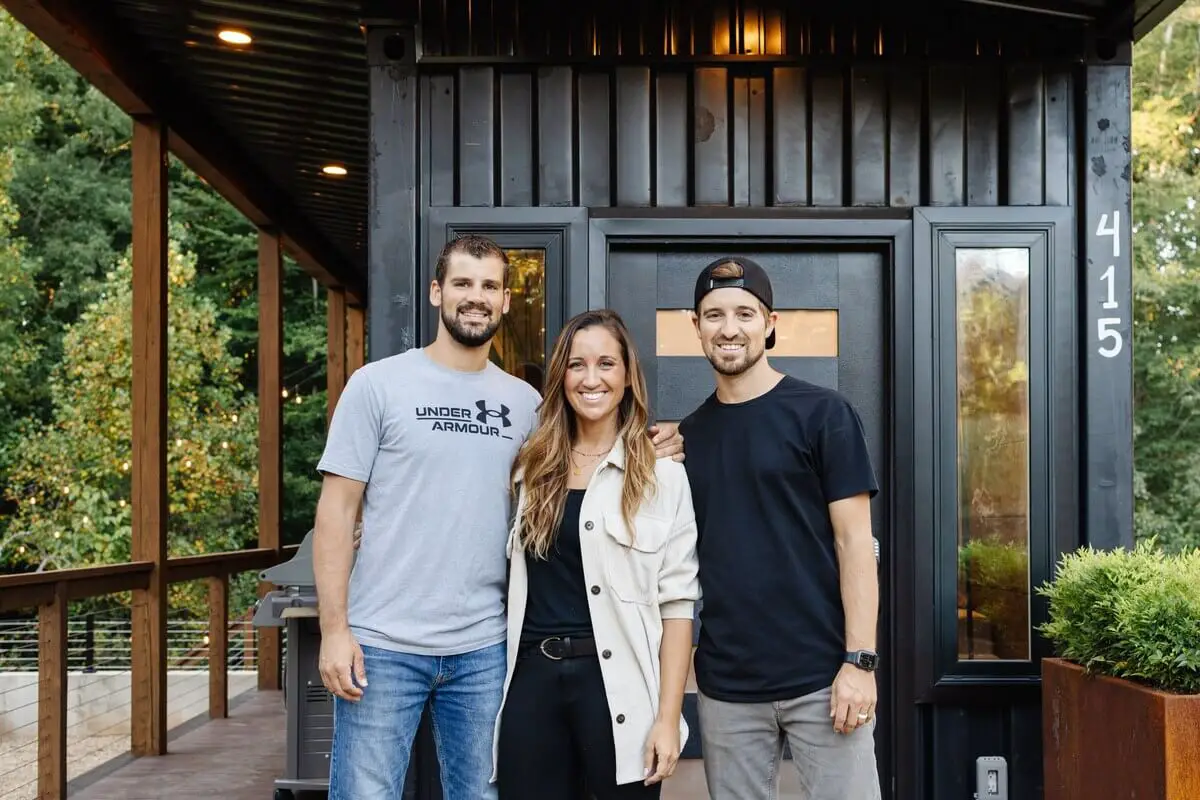 Those who hear this name will remember the hosts' other home, Green Creek Shipyard.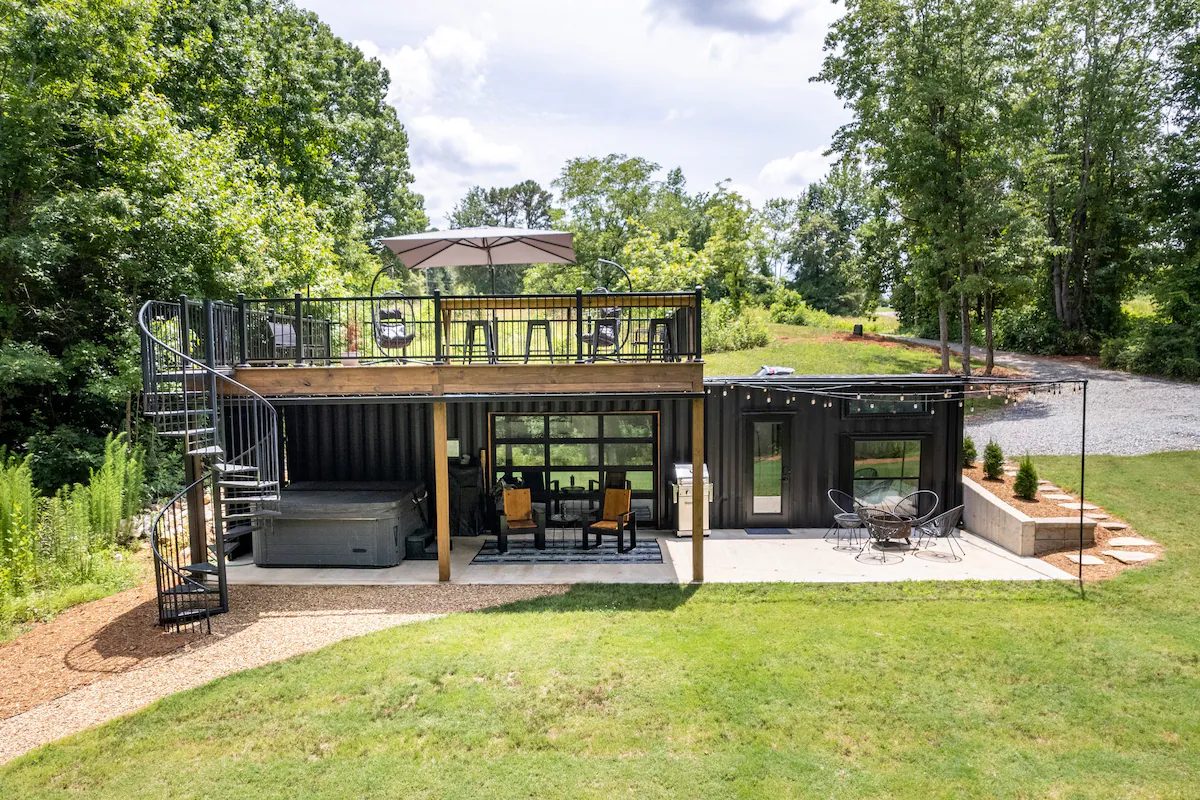 Shipping container homes are rented by BNB Breeze Short Term Rental Management.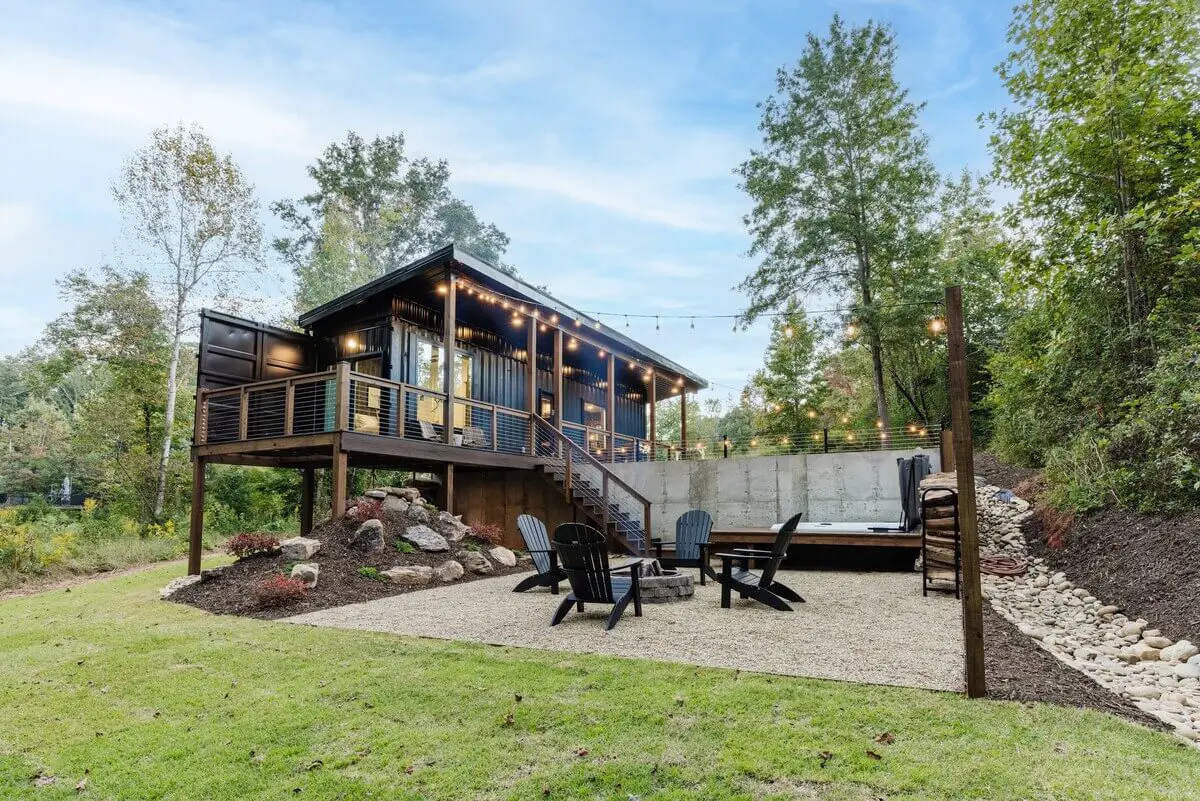 There are hundreds of 40ft shipping container homes that we review on our blog. But I have to say that the work this team has done is really great.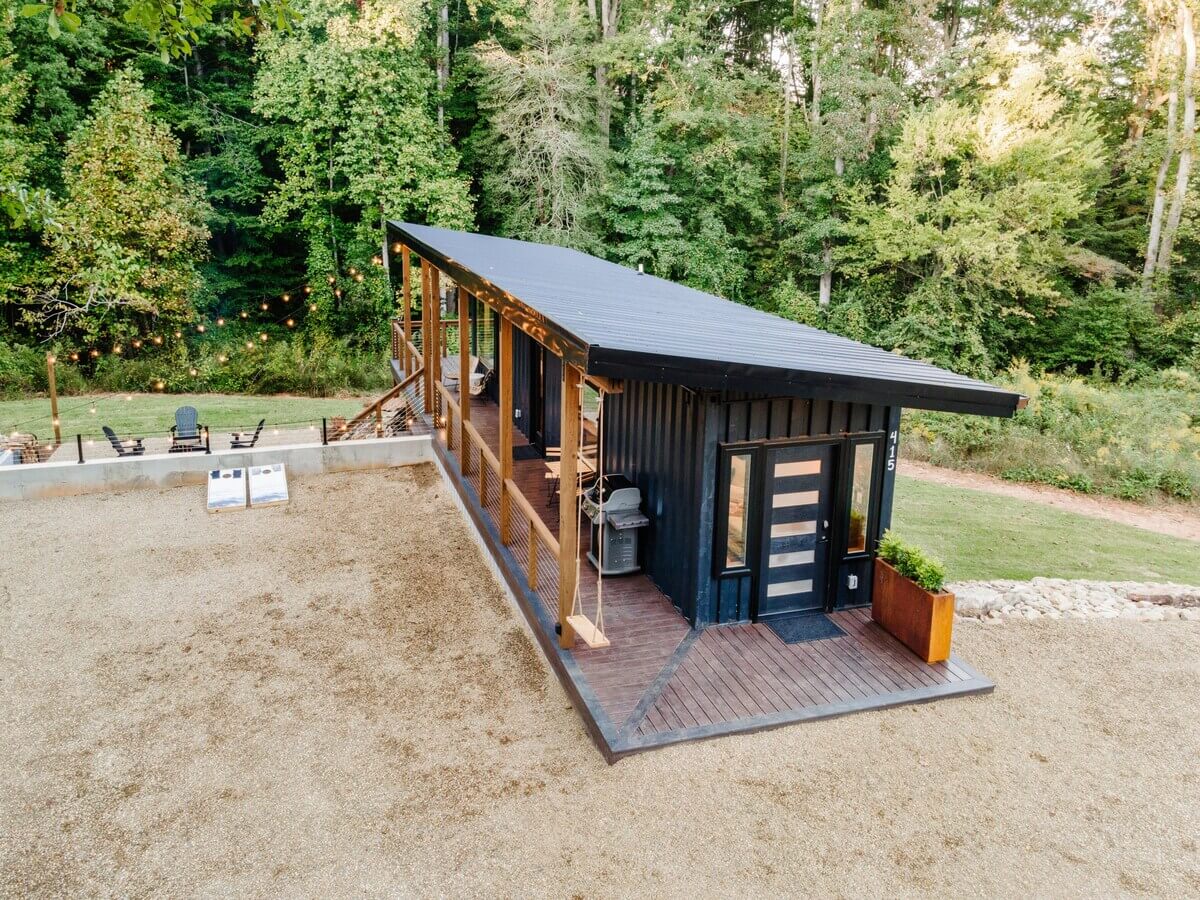 Let's talk a little bit about Green Creek Shipyard 2.0;
One 40ft recycled shipping container was used in the construction of the container house. With the addition of the roof and the veranda, it gained this wonderful appearance.
It is a fact that black color is very popular in shipping container houses. But this house, with its color, location above the ground and waterfall, says that I am perfect in almost everything.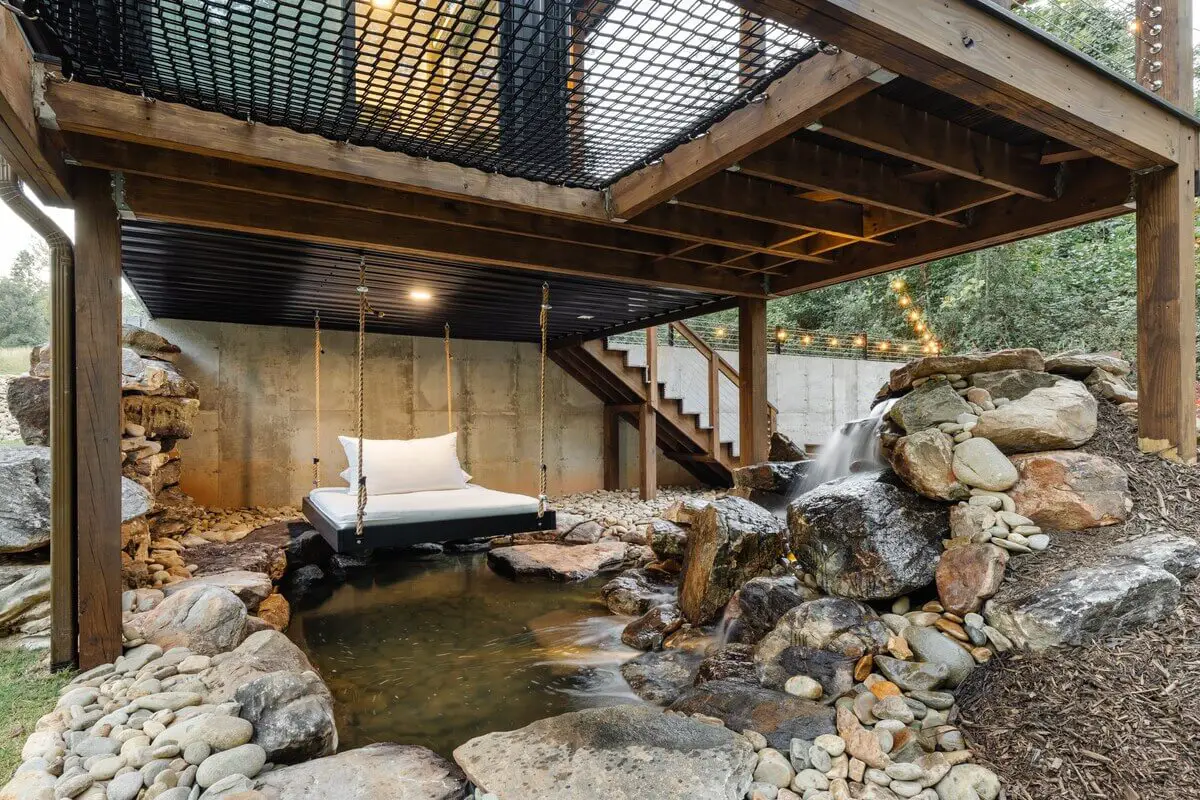 Just below the container house is a hammock where you can relax with the sounds of the waterfall.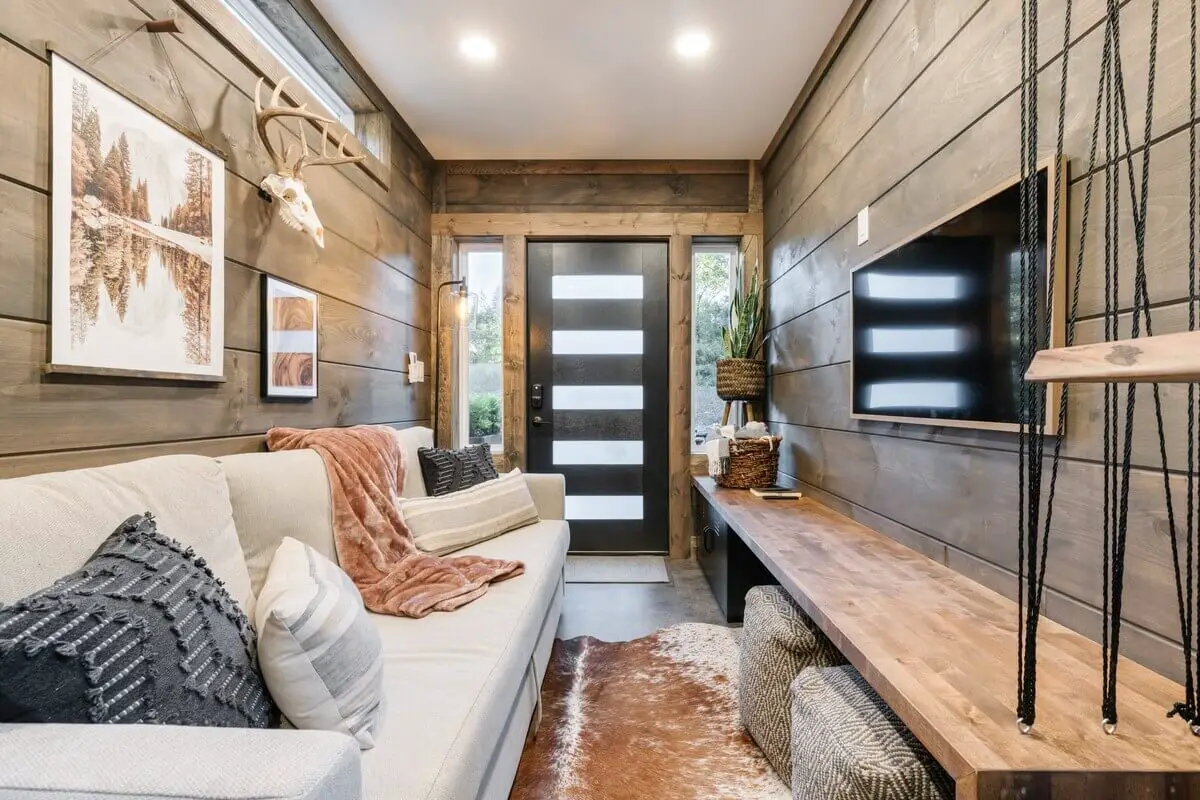 The interior design of the container house is just as wonderful as its exterior. The house has a unique rustic interior design.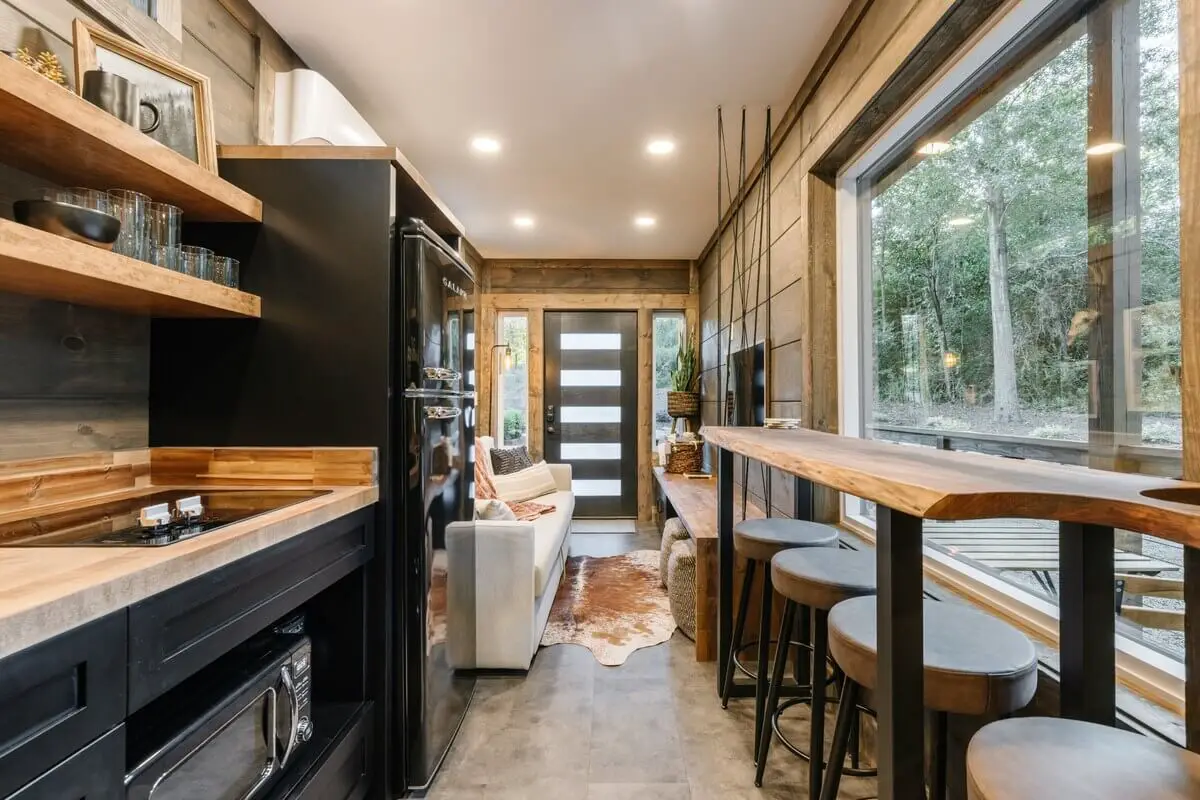 There is a complete wooden dominance in the house. The harmony of black and wooden details is perfect.
This container home in Columbus, North Carolina is not just a destination, it's a complete experience!
If you want to experience this experience, you have to pay $342 per night. AIRBNB
Build Your Own Shipping Container Home  STEP BY STEP COMPREHENSIVE GUIDE
If you're thinking about living in a shipping container home, be sure to check out our huge selection of designs for inspiration. You're sure to find something that suits your needs and taste.
So if you're interested in learning more about shipping container homes, be sure to check out the Living in a Container today! What are your favorite shipping container homes?
Follow Living in a Container on Facebook, Instagram and Pinterest for more stories like this. If you have a story to share, email us at [email protected].