This charming container house offers a lot of eco-friendly design ideas.
Located in Campinas, São Paulo, Brazil, it is constructed from one 40ft shipping container and has a big veranda perfect for relaxing evenings while watching the sun go down.
The black exterior contrasts nicely against the soft interior design that uses plenty of recycle materials to create comfortable feel.
If you are looking for an excellent place to spend the night, then visit this shipping container house with hot tub which offers nightly accommodation at $115.
This container house is the perfect example of how to create a beautiful space from scratch with limited resources.
Read Also : Pocket House Tiny Shipping Container Home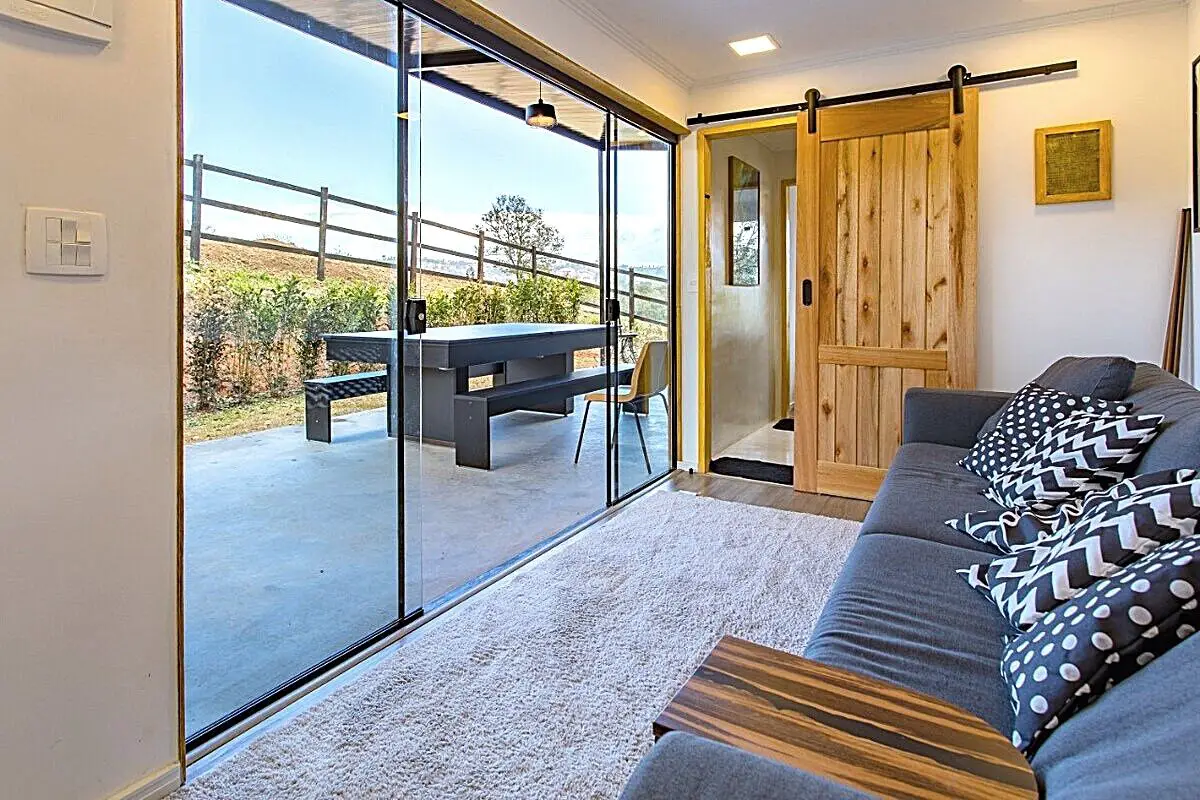 Recycled materials make this home beautiful and sustainable.
The interior design features plenty of natural light and recycled materials, which makes it feel cozy and homey.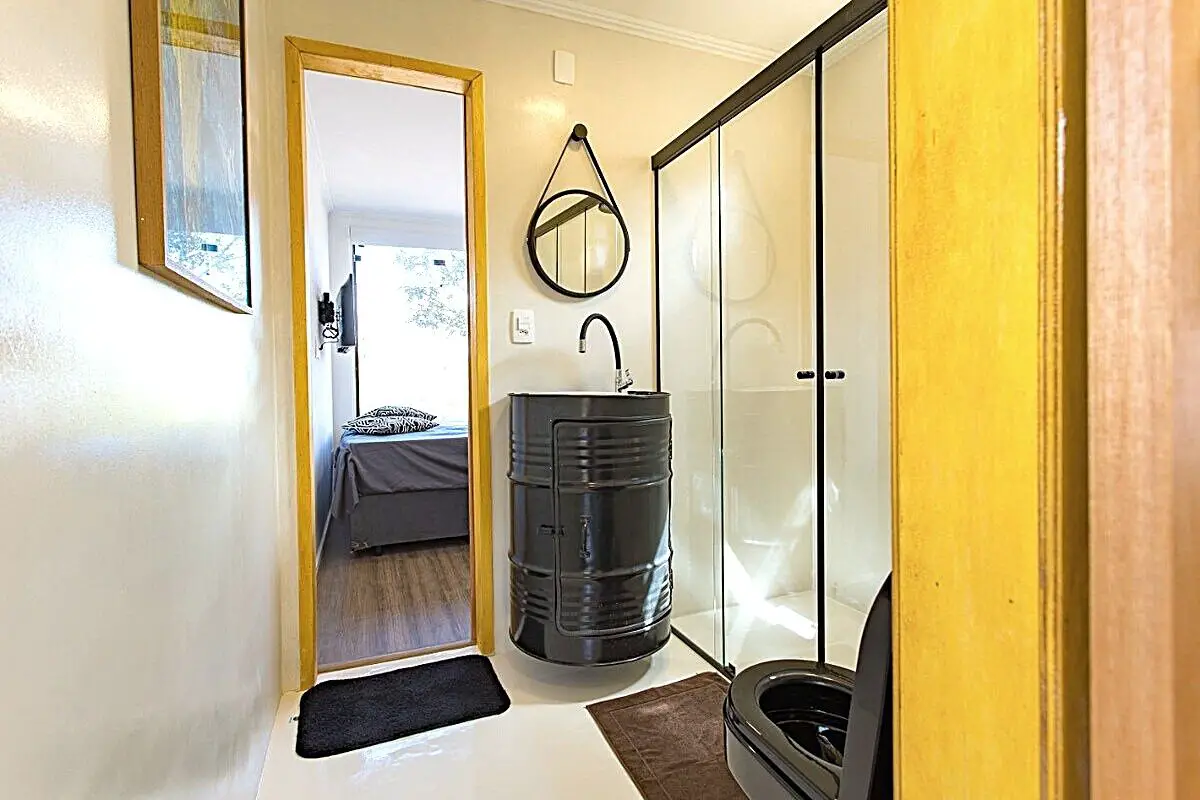 If you are looking for an affordable place to stay in Brazil, then this shipping container home is definitely worth visiting.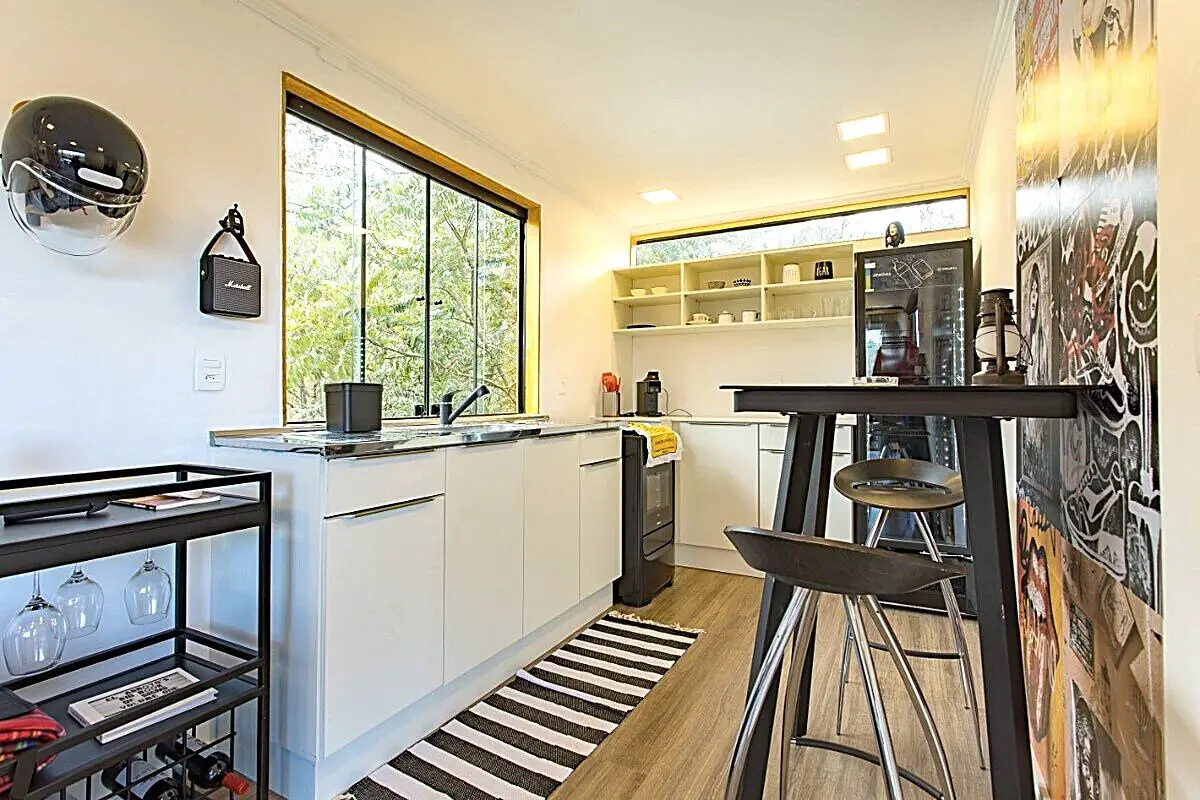 It is an exciting time to be building a home. There are so many possibilities, including container homes. The use of shipping containers for residential construction has increased significantly in the last few years, due to their affordability and wide availability.
Shipping container homes are affordable, durable, and can be adapted to suit any lifestyle. In addition, they are usually built using eco-friendly materials that help reduce the carbon footprint of your home.
Living in a container is a great way to save money on living expenses and take advantage of flexible living spaces in a way unlike any other.
If you're thinking about living in a shipping container home, be sure to check out our huge selection of designs for inspiration. You're sure to find something that suits your needs and taste.
So if you're interested in learning more about shipping container homes, be sure to check out the Living in a Container today! What are your favorite shipping container homes?
Follow Living in a Container on Facebook, Instagram and Pinterest for more stories like this. If you have a story to share, email us at [email protected].