Hi everybody
We continue to discover for you. Our container house on today's tour is from Cachipay, Columbia.
Look no further than this 2 bedroom modern container house in Cachipay, Columbia.
The property boasts plenty of natural light, as well as ample counter and cabinet space. Whether you're cooking up a feast or just storing your pantry essentials, this kitchen has got you covered.
Plus, with its convenient location close to all the action, you'll never be too far from the fun. So come check out this amazing 2 bedroom modern container house in Cachipay, Columbia today! You won't regret it.
Living in a container is the latest trend.
The company, Casasbee, has been building container houses for over years and their newest project is a 2 bedroom modern container house built on a lush green property in Cachipay, Columbia.
This new home offers an affordable alternative to traditional housing which can be difficult to find in rural villages like this one.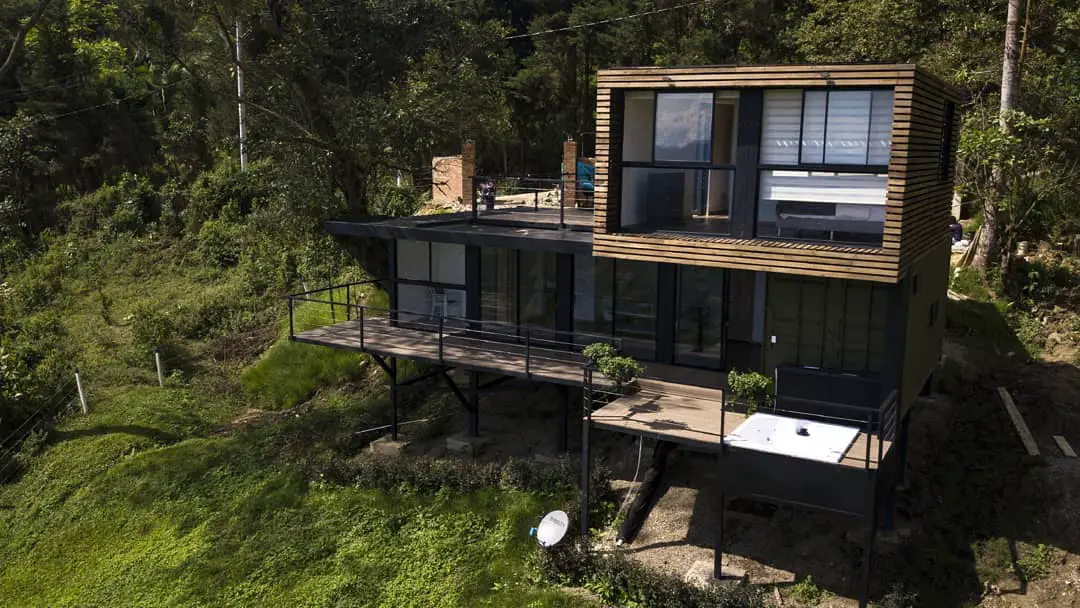 The modular structure of the containers makes them easy to assemble and they are also eco-friendly because they're made from recycled materials which require less energy than typical construction methods.
With much of Latin America's population living below the poverty line according to UN Habitat, sustainable buildings such as these will help provide low cost.
Container House in the Hill
Living in a container– what could be better?
That's exactly what this company is doing with their new home. The two-story home has an incredible view from the room and common areas that integrate with the deck, floor to ceiling glass doors that ensure the home's light is never missing.
Container House Built in Colombia
Living in a container house isn't just for those with little money. This family wanted to build their own house.
They designed and built their home in Cachipay, 272 km from Medellin, out of recycled shipping containers.
The project has a beautiful space to live happily with the family.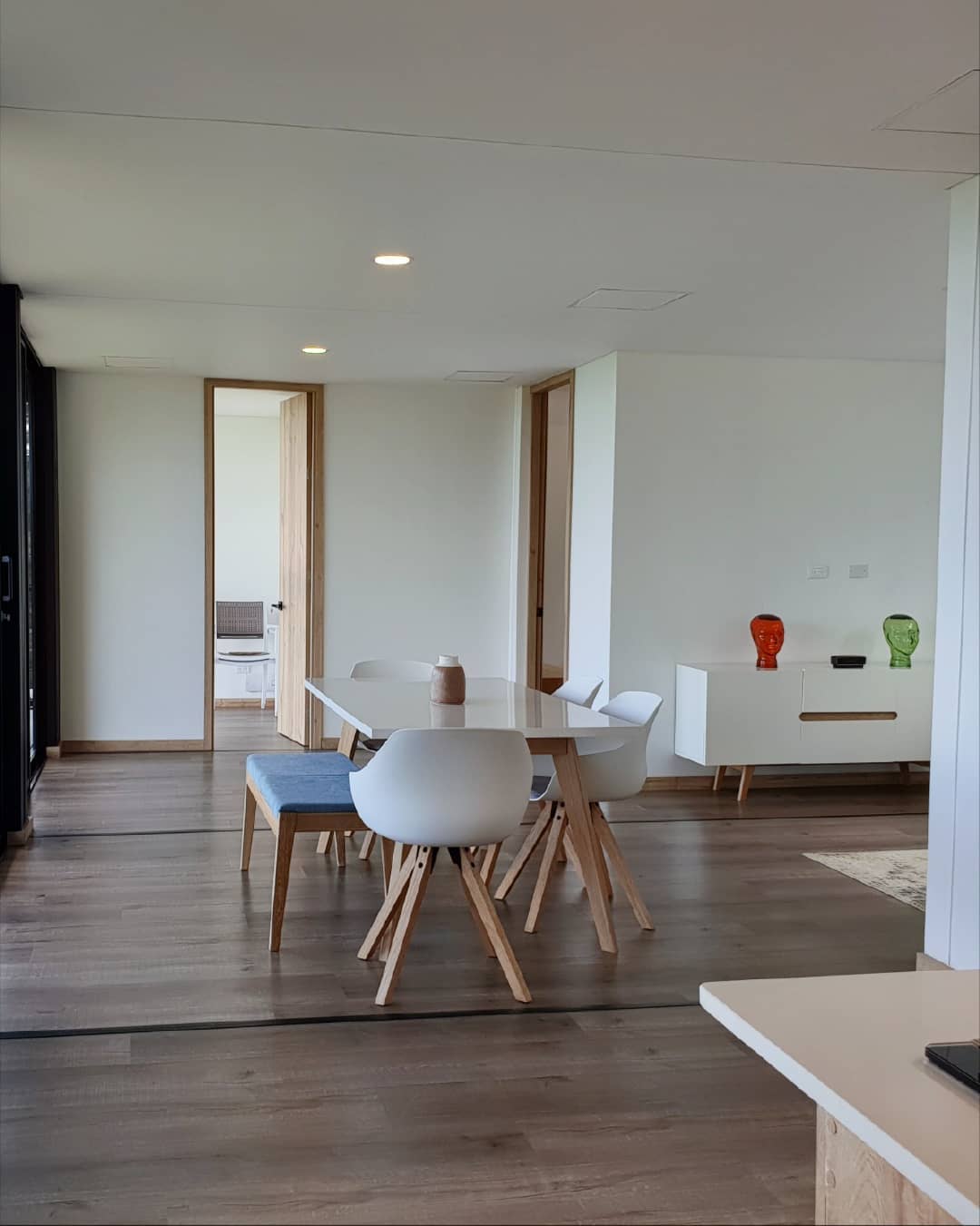 Container house with an open plan
Their modular homes are made from recycled shipping containers and can be adapted to suit any need.
This particular unit features two bedrooms, three bathrooms, open-plan living and salon areas as well as a private outdoor deck perfect for entertaining guests.
Wooden coverings, deck, terrace, jacuzzi bathtub are some of the features that it has.
This innovative project offers 140 square meters of living space that includes a kitchen, bedroom, study, deck and jacuzzi.
Living in a container can be done!
7 containers make up this 140 square meters Bee house built with record time (2 and a half months) and built entirely from recycled materials.
The container house was fabricated in Medellin and transported to Cachipay, 272 kilometers away, where it was assembled.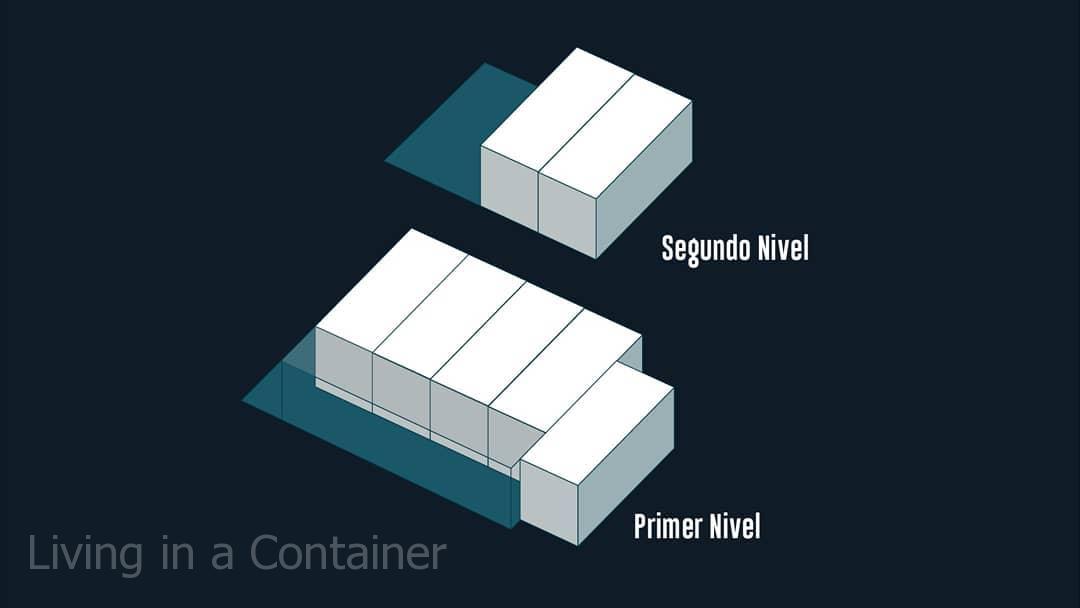 Looking for a luxurious and eco-friendly home?
Look no further than this two bedroom modern container house in Cachipay, Columbia. Made with seven containers and beautiful wooden coverings, this home has everything you need.
Relax on the deck or terrace, enjoy a soak in the jacuzzi tub, or take a bath in the large bathtub. With all of these amazing features, you'll want living in this sustainable and stylish home.
The company offers different sizes and models of containers which can be customized as needed. One such model includes a bathtub and jacuzzi on the deck so you can enjoy a beautiful sunset after work or school.
Contact them today if you're interested in learning more about their services or have any questions!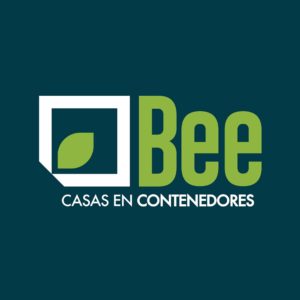 facebook.com/casasbee
instagram.com/casasbee
---
INTERESTED IN MORE CONTAINER HOUSE PLANS?
---
CHECK OUT MORE AMAZING CONTAINER HOMES BELOW!
The Lily Pad Cozy Container Home
Life Uncontained Shipping Container Home
Shipping Container Home Ontario
Triple Storey Container House Design
Wonderful Two Story Shipping Container Home, Peru
Building Your Dream Home by A Shipping Cargo Container: Definitive Guide