Hello, container house enthusiasts!
We're back with another story of amazing transformations. Today's spotlight is on Emily & Seth, a couple who've made a name for themselves in the realm of container architecture. Their journey isn't just about one home, but a series of stunning and thoughtful structures that have captured the hearts of many. Let's dive right in!
A Journey of Four Amazing Homes
This dynamic duo's portfolio is not limited to one or two container homes. They've created a series that speaks volumes about their passion and dedication. The houses, each unique, yet carrying the signature style of the creators, include:
If you're a fan of shipping container houses, chances are, you've come across these marvels on the internet. These homes are more than just structures; they're manifestations of high-quality design and meticulous planning. Kudos to Emily & Seth for their incredible work!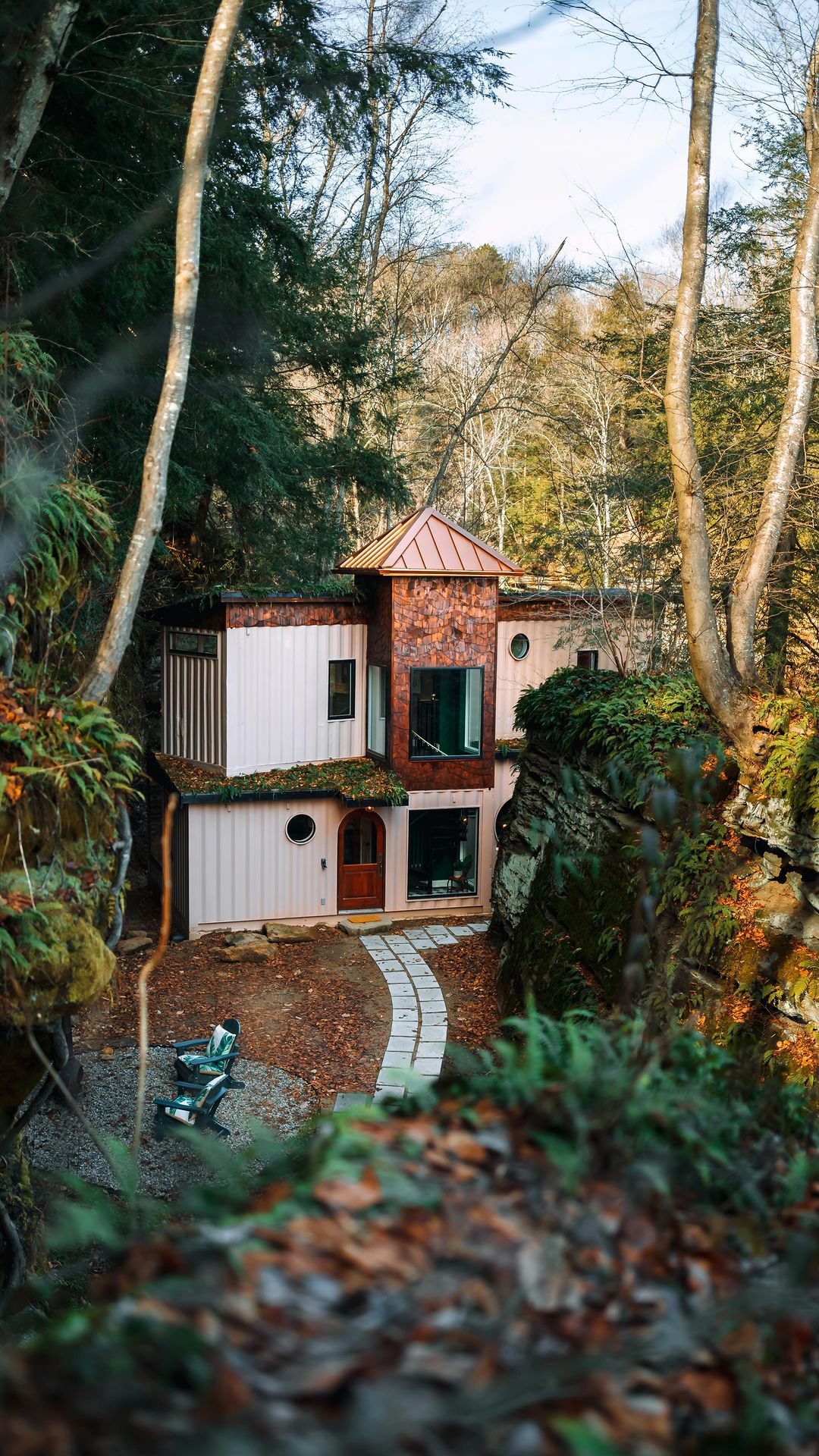 Introducing Roca Box Hop
The latest addition to their collection is the Roca Box Hop. Pronounced [ROH] + [KUH], 'Roca' means 'rock' in Portuguese, a fitting name for this quaint house nestled amidst towering rocks in Southern Ohio's beautiful Hocking Hills region.
Constructed using three containers, two of 40 feet and one of 20 feet, the Roca Box Hop boasts a private terrace set among the rocks. It comes equipped with a hot tub and chiminea, perfect for those al fresco fire nights under a starry sky.
A Peek Inside
Step inside, and you'll be greeted by a whimsical decoration that's a delightful blend of color and texture. The vibrant interior design brings a touch of luxury to the rugged outdoor setting, making it a perfect balance of opulence and wilderness.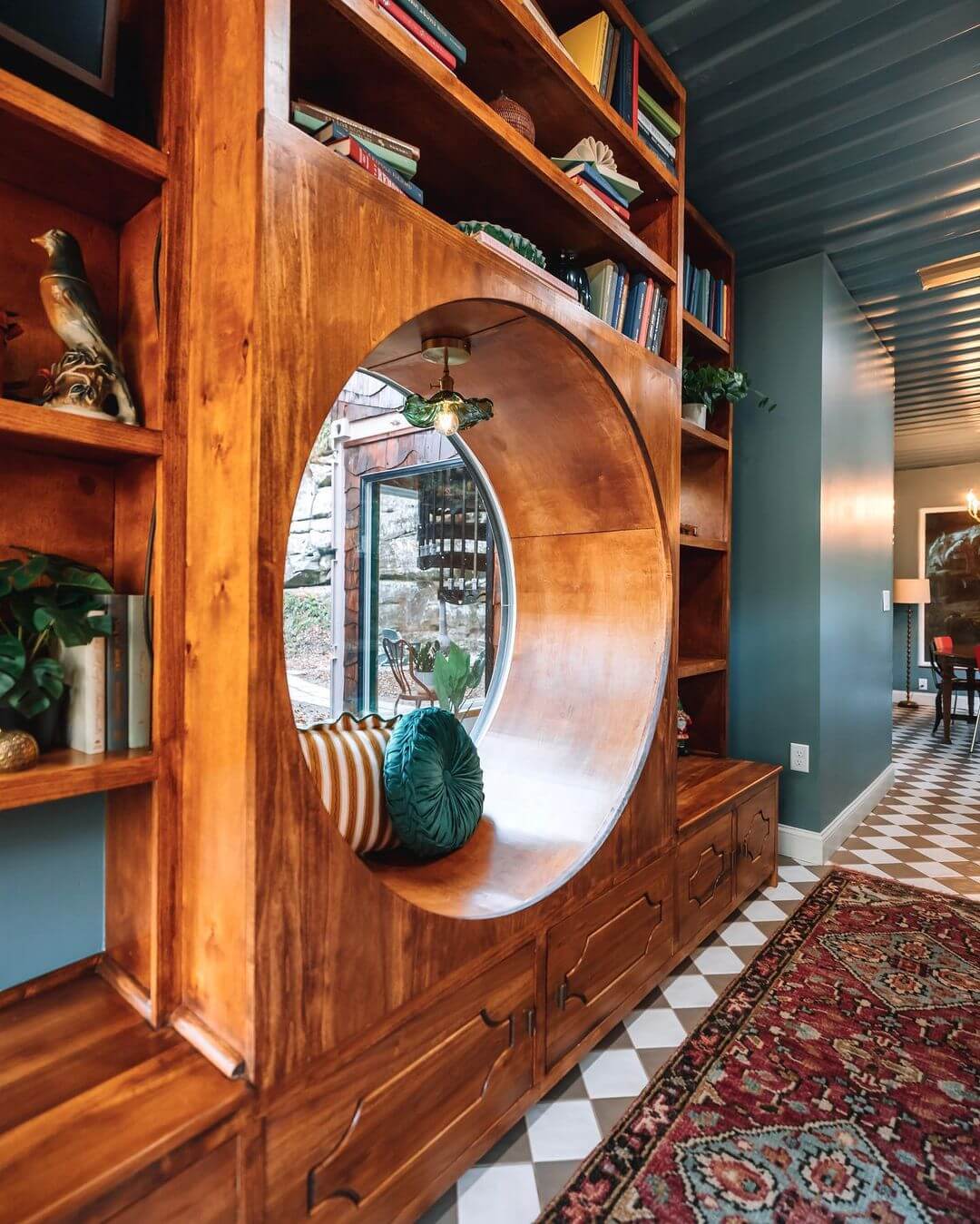 The Roca has two bedrooms and 1.5 bathrooms, comfortably accommodating 5-6 people. The hot tub and custom design take the living experience to the next level.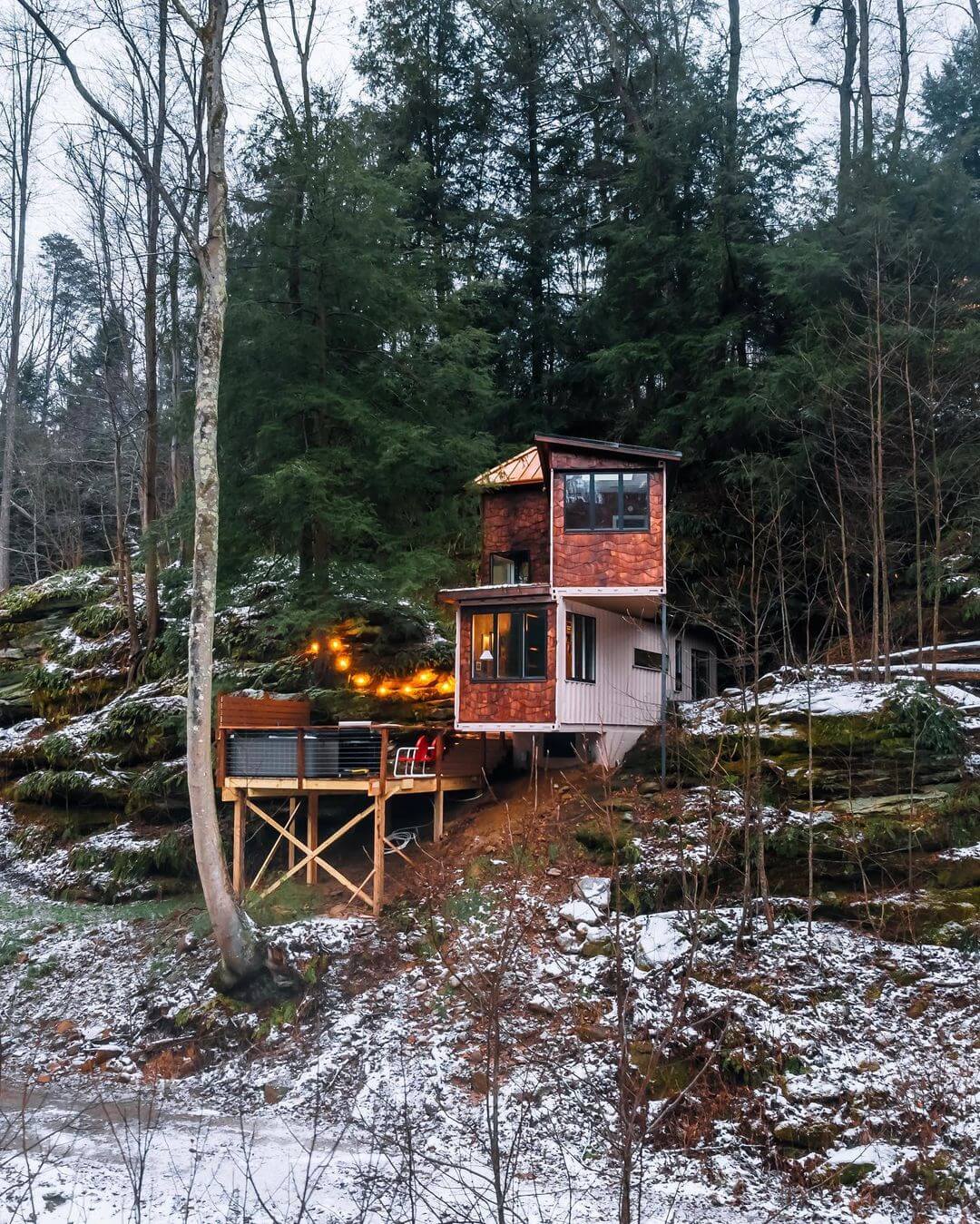 More than Just a Home
Beyond the house, the property extends over 75 acres of land, hosting 2 waterfalls and offering plenty of hiking opportunities. It's an adventure waiting to happen!
We're thrilled to share the Roca Box Hop with you and can't wait to see what Emily & Seth come up with next.
With their passion and creativity, we're sure the future of container homes is going to be exciting and inspiring. Stay tuned!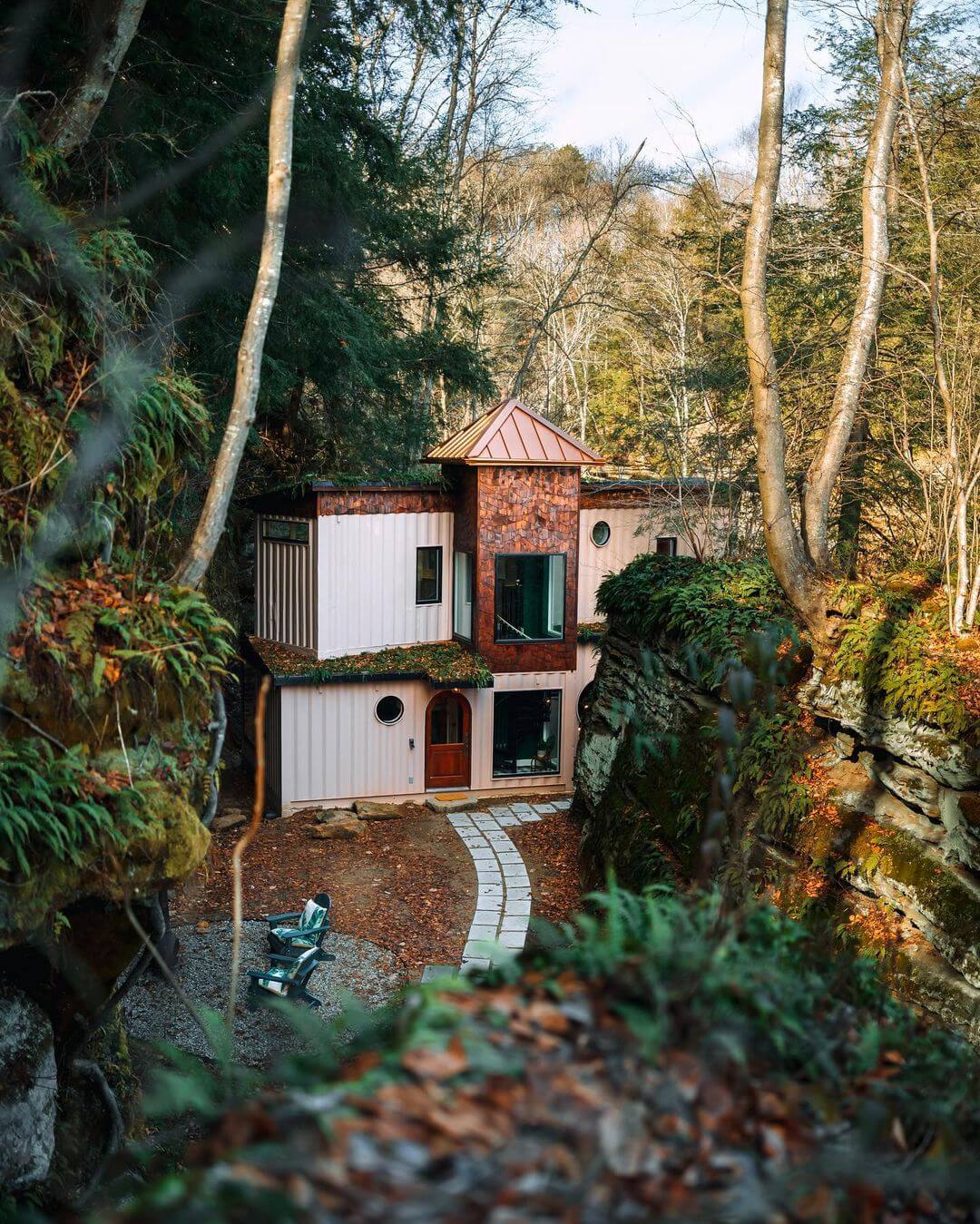 The Impact of Container Homes on the Housing Market
The work of Emily & Seth is not just about creating beautiful container homes; it's about contributing to a larger movement in the housing market.
Container homes have gained significant traction in recent years, and for good reason. They are an affordable, eco-friendly, and creative housing solution that can be built much faster than traditional homes.
The rise of container homes is a testament to the shifting perceptions around what a home can be. No longer confined to bricks and mortar, homes are now seen as an extension of one's personality and lifestyle.
In this context, Emily & Seth's creations are more than just homes; they're expressions of individuality and sustainability.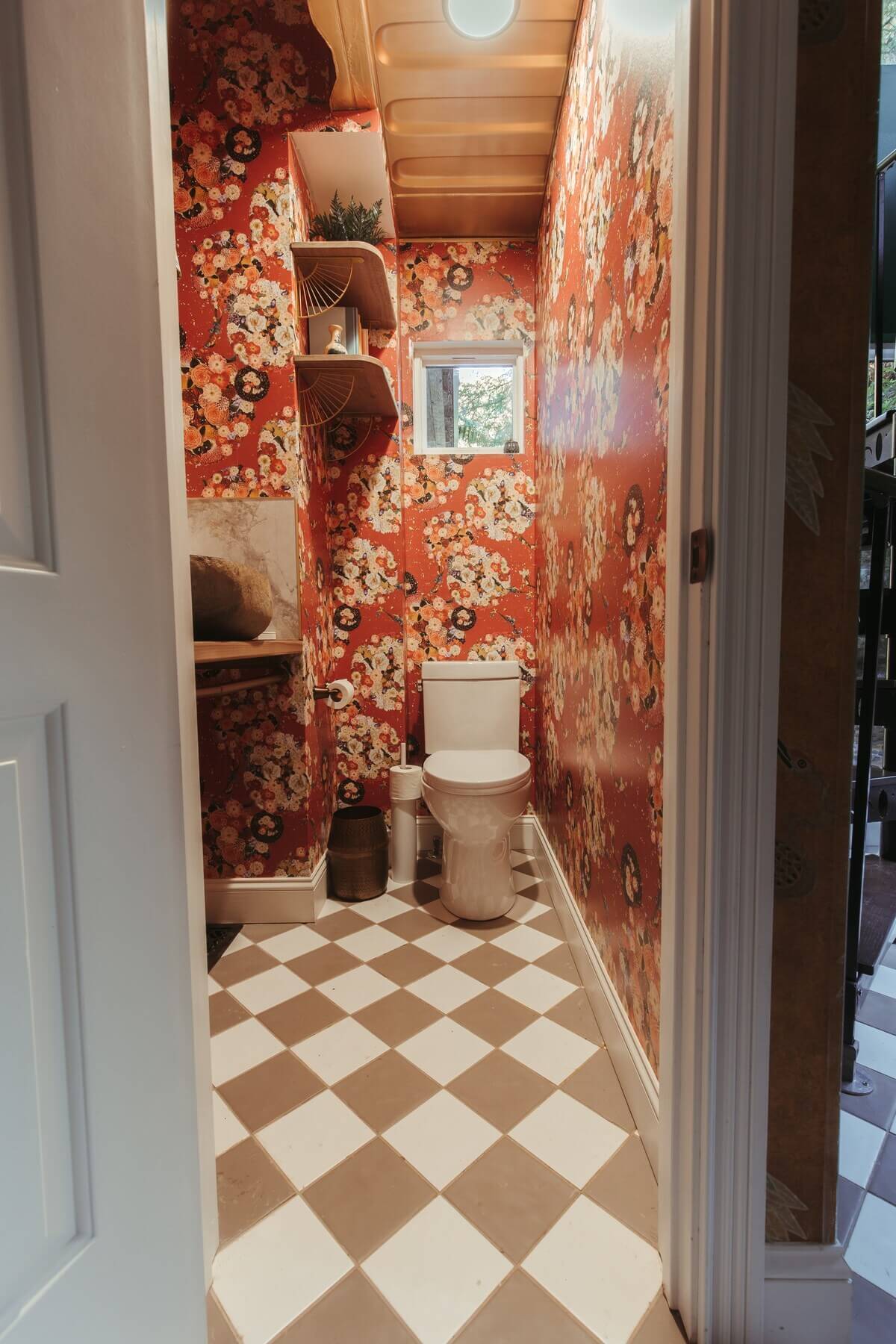 The Roca Box Hop: A Symbol of Sustainability
Container homes like the Roca Box Hop are a beacon of sustainability in the housing industry. Built from repurposed shipping containers, these homes reduce waste and make use of existing resources, making them a green alternative to traditional housing.
Moreover, the location of the Roca Box Hop, amidst nature, emphasizes the harmony between human habitation and the natural environment. It showcases how we can build and live sustainably without compromising on luxury and comfort.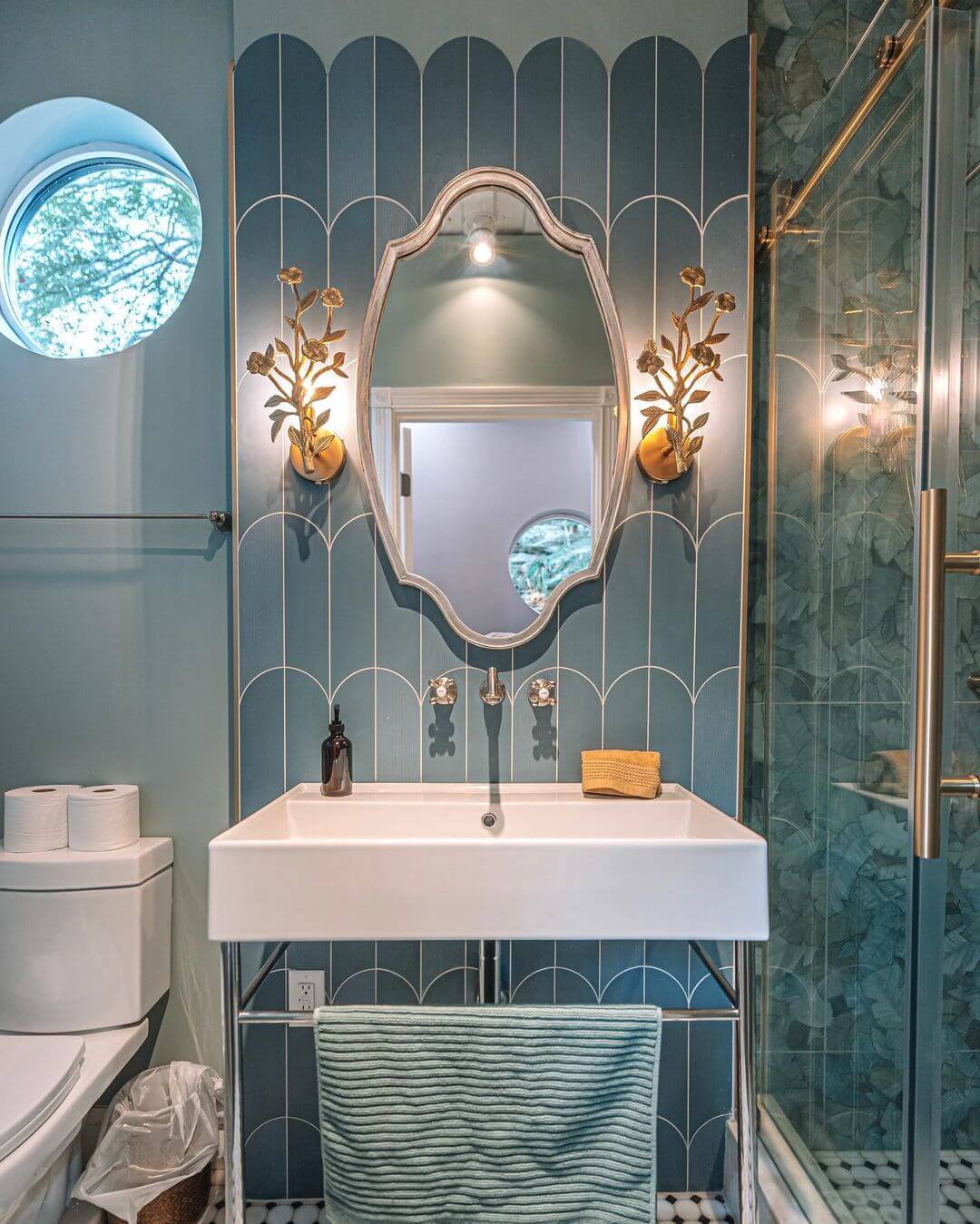 A Growing Community
Emily & Seth's builds have not only provided beautiful homes but also fostered a community of container house lovers.
Their creations inspire others to think outside the box (or within the container!) when it comes to home design.
The popularity of their homes is a clear indication of the growing interest in container homes, and we can't wait to see how this trend evolves in the future.
In conclusion, let's celebrate the ingenuity of Emily & Seth and the positive impact they've had on the housing market. Their commitment to creating unique, sustainable homes is truly commendable. Here's to more amazing transformations in the future!
More Information : Airbnb - Instagram - Facebook
If you want to see more container houses, you can check the links below.
Brilliant Shipping Container Conversion
Life Uncontained Shipping Container Home
2 x 40ft Shipping Container Home
Love what you see? Share your home makeover with us and we'll feature it on our blog.
Email us at [email protected] and tell us about your project.
For more container home improvement and renovation ideas, click here.