We continue to discover for you. Our container house on today's tour is from Americana, SP, Brazil.
Containers are used to build homes. These provide elegant homes. Containers are provinding homes according to choice of the person of this modern era.
There are two types of steel shipping containers. These are of 20 feet as well as of 40 feet. The container which is of twenty feet is small in size. Other container is large. Two small containers can make a home and a large container can make a home. It's entirely up to your imagination.
These are made of steel. Shipping containers are used to ship goods from one place to the other. These are also used in building homes because these are prepared at one site and then ate shipped to the site where these have to be fixed.
Further about the containers is this, that these are used to build homes at places where construction work is impossible.
Like these can make homes near hilly areas as well as in desert, or near a beach or even near an ocean.
Container homes have also observed at the mountain with snow. So, this is actually good for adventurers who face living problems during their visit to such areas. Guest homes have been made of steel shipping containers. Now, they can easily stay there.
A home is going to be discussed which is made of steel shipping containers
These containers are prepared at working site and then these are shipped to this place to make a home. Containers are set at a strong foundation. Many containers can be joined together. This only depends on the strength of foundation. It must be strong to bear the weight of containers. These containers collectively make a living place.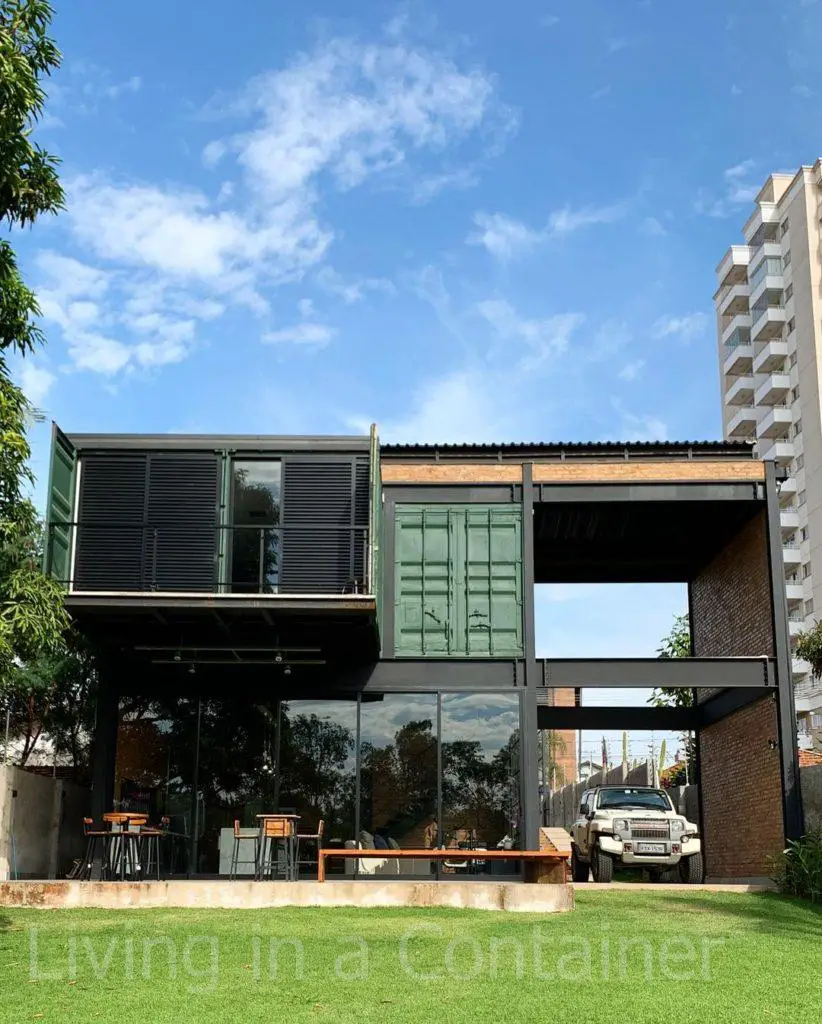 Green colored container home by Ateliê Birdies
This container home is made of steel shipping containers. It is green in color.
Many materials are used in construction of this home. Glass and wood are also used in construction of this home. Three materials collectively make an elegant home.
This house is double storey. It has all necessary portions. We will describe home in detail. Each part will be discussed to inform you about the detailed architectural structure of the house.
Parts of this living area
Bedroom
Bathroom
Living room
Kitchen
Porch
Dining table
Lawn
Detailed description of this living place made of steel shipping containers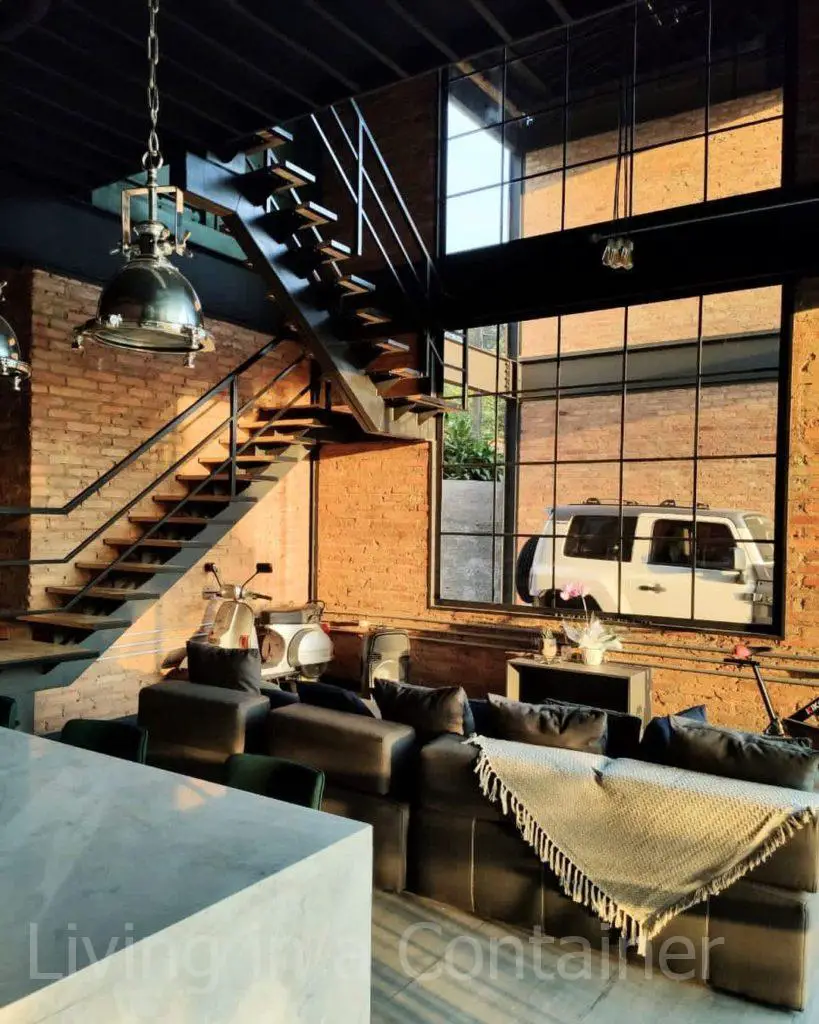 Ground floor has a very stylish living room. This room has sitting sofas. These sofas are comfortable and cozy. This living room also has an LED.
The side walls are made of glass. The curtains are hanged. In winter, sunrays falls from the window. These are sliding windows. Also play the role of doors. Outer view can be enjoyed by sitting in the living room.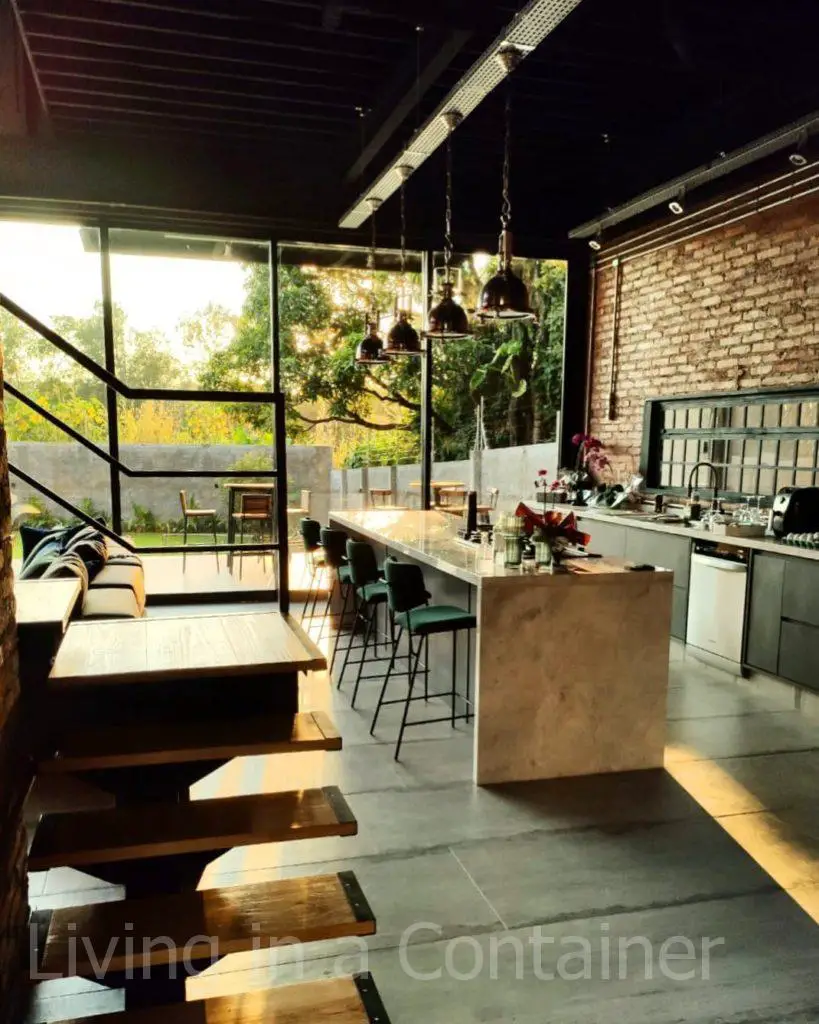 Then comes the kitchen. Kitchen is loaded with all facilities. Accessories are set in this kitchen. The things are placed in a sequence. Tiles are used in construction of this kitchen. Concrete material also gives a classic look if it is used in perfect way. Refrigerator, stove, microwave, sink all are set in this full furnished kitchen. Cabins are made to keep all things.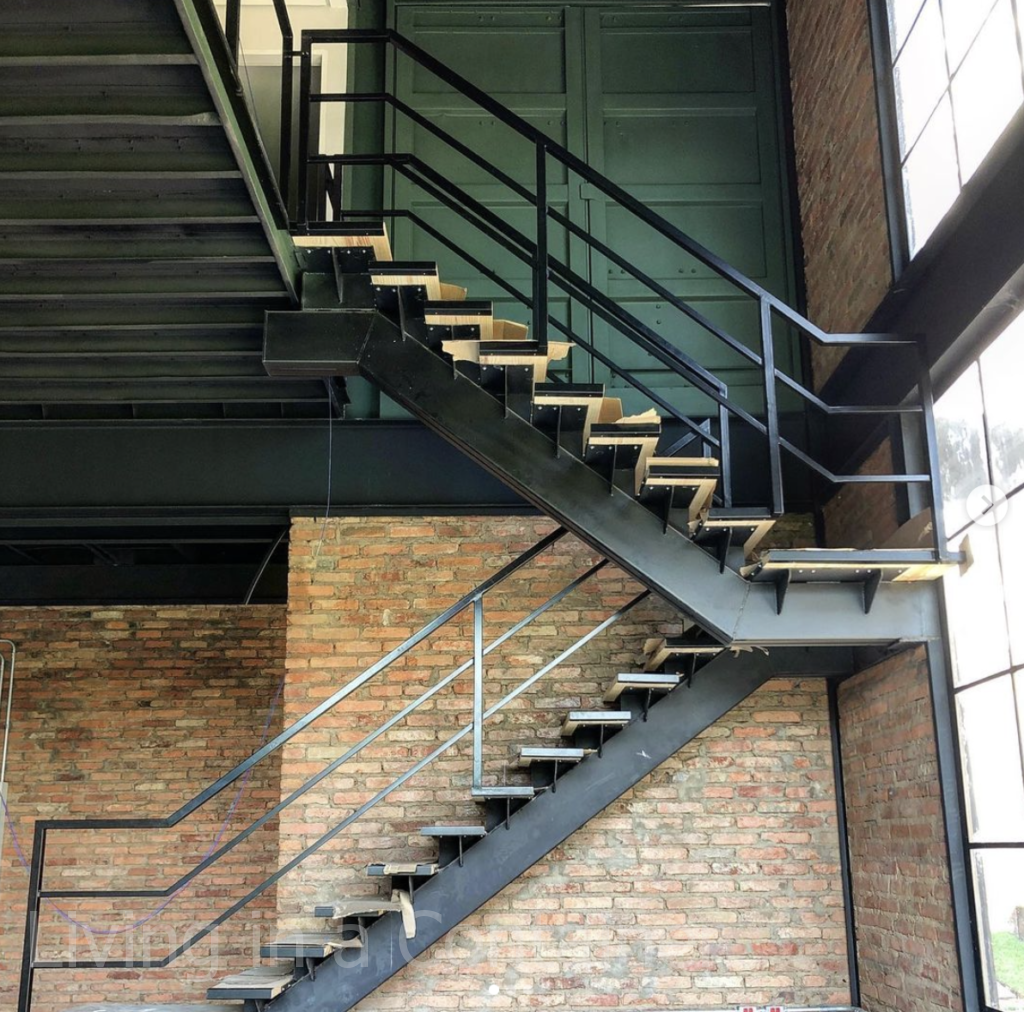 Stairs made of wood go up to the first floor. These stairs have spaces between the steps. These are very modern stairs.
First floor has bedroom and bathroom
Bedroom is fully furnished and it has a master bedroom. The interior of the house is painted white. The bedroom also has a glass sliding window. Closet is also designed in bedroom. It has enough space to keep all attire.
Bathroom has all the facilities of showering and also has toilet.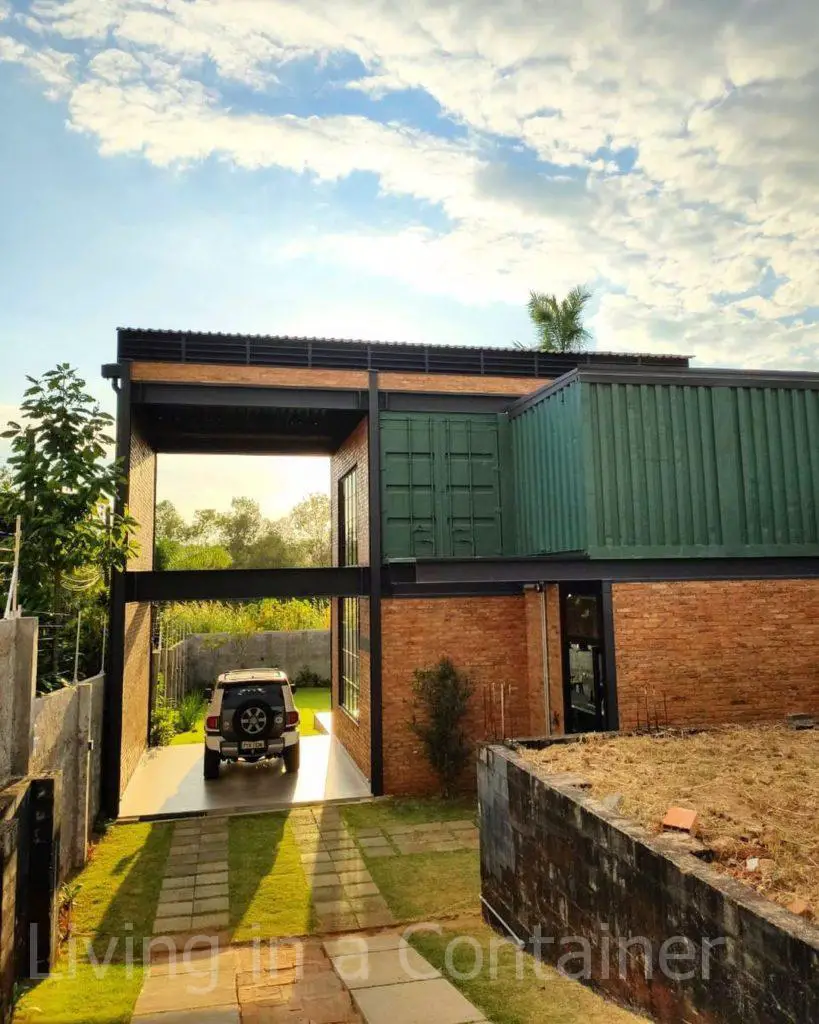 A garage is also designed. Seating desks made of shining woods are set in outer porch. The floor of porch is made if white shining tiles. The dining table is set in this porch. The chairs and table of dining are white in color. This home is perfect in all aspects.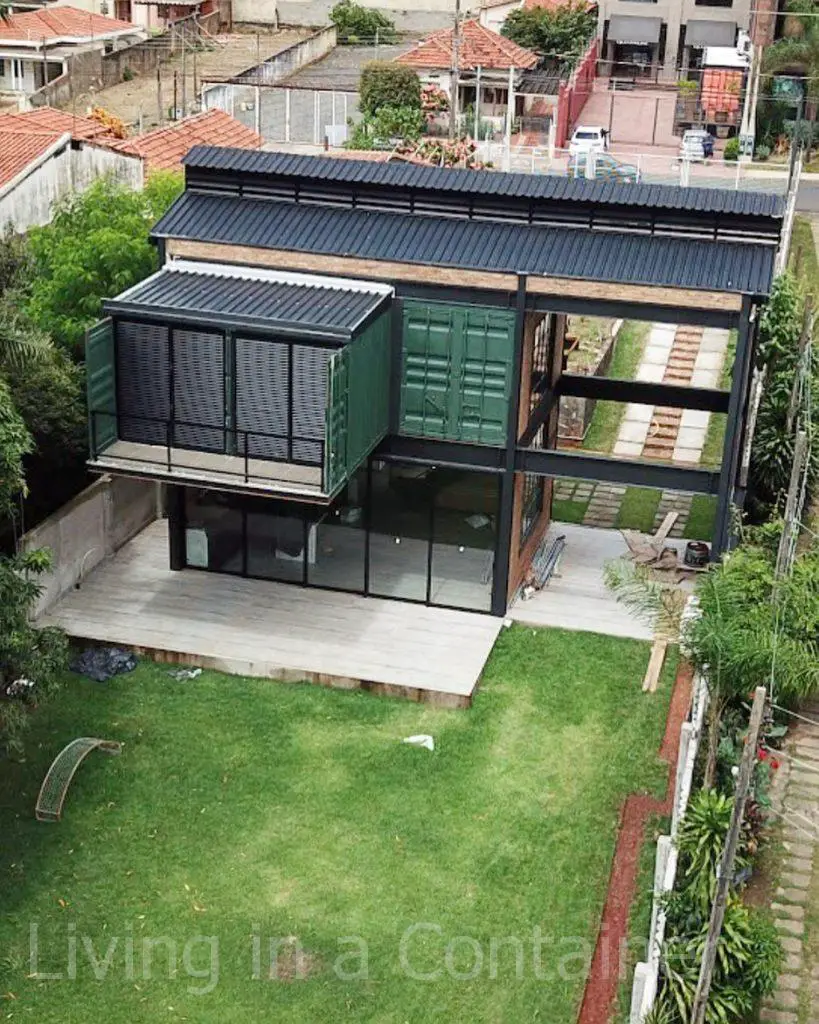 Then comes a green lawn. This is on the front of the house. This lawn has maintained green grass. This looks beautiful and it completes this living area.
Greenery sooths one's mind. It plays a major role in keeping you healthy. Plants and grass are very attractive in evening. Having evening tea in green lawn is a blessing. It relaxes you and whole day fatigue runs away. But lawn demands maintenance. Only interested people can perform this task.
Containers are rising in trend. It is expecting that in next few years, containers will be preferring material for construction. These are replacing all other materials because if their benefits. The list of benefits is long.
Making a long story short, containers consume less time and money in construction of any building. Description of this beautiful living place ends here.
Soon, we will be here with a new container home.
If you want to learn more about this beautiful container house, you can reach the manufacturer Ateliê Birdies pages here.
Web : Ateliê Birdies – Instagram : @ateliebirdies
INTERESTED IN MORE CONTAINER HOUSE PLANS?
---
CHECK OUT MORE AMAZING CONTAINER HOMES BELOW!
The Lily Pad Cozy Container Home
Life Uncontained Shipping Container Home
Shipping Container Home Ontario
Triple Storey Container House Design
Wonderful Two Story Shipping Container Home, Peru
Building Your Dream Home by A Shipping Cargo Container: Definitive Guide
Do you come across stunning stories of individuals who built their cargo container houses with their own hands on Youtube, Instagram, or many other platforms? Okay, so now is the time to be one of them!
This e-book, which we offer you and contains all the theoretical details and practical steps you need about the container home building process, will be your real assistant! What's in this book? Let's explore now!
Buy now for more!