Have you ever experienced a luxurious holiday where you are in a building with beautiful interior designs and have a private pool to relax?
If you haven't, then this unique themed villa can make your holiday unforgettable. The Hanging Villa is constructed on 2-pillars and has the most contemporary interiors.
It could be challenging at first to locate a well-designed shipping container home in India. However, what has been created thus far is admirable and catchy. One of these buildings is the delightful shipping container villa with a hanging theme.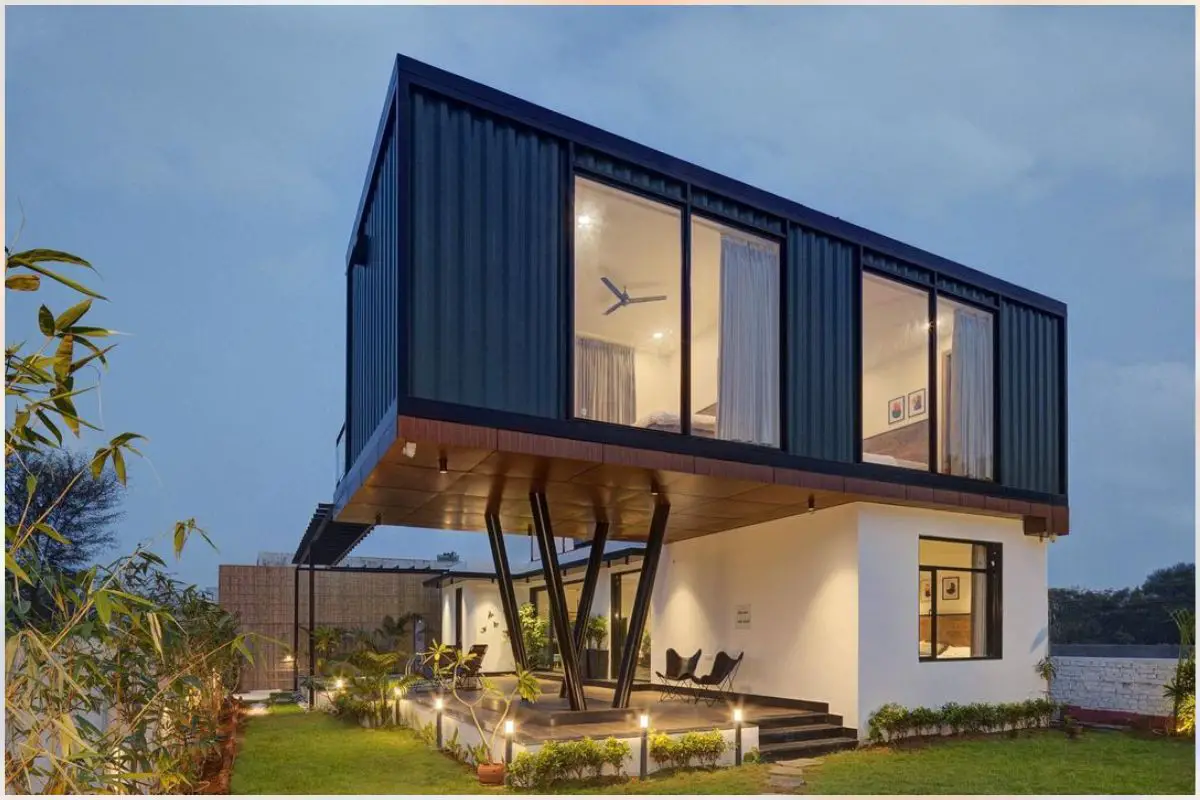 Features of The Shipping Container Villa
The building, which was specially built from custom shipping containers, has two floors. The building's first story was made using reinforced concrete, a conventional building method. It was decided to use a unique custom container for the second story's construction.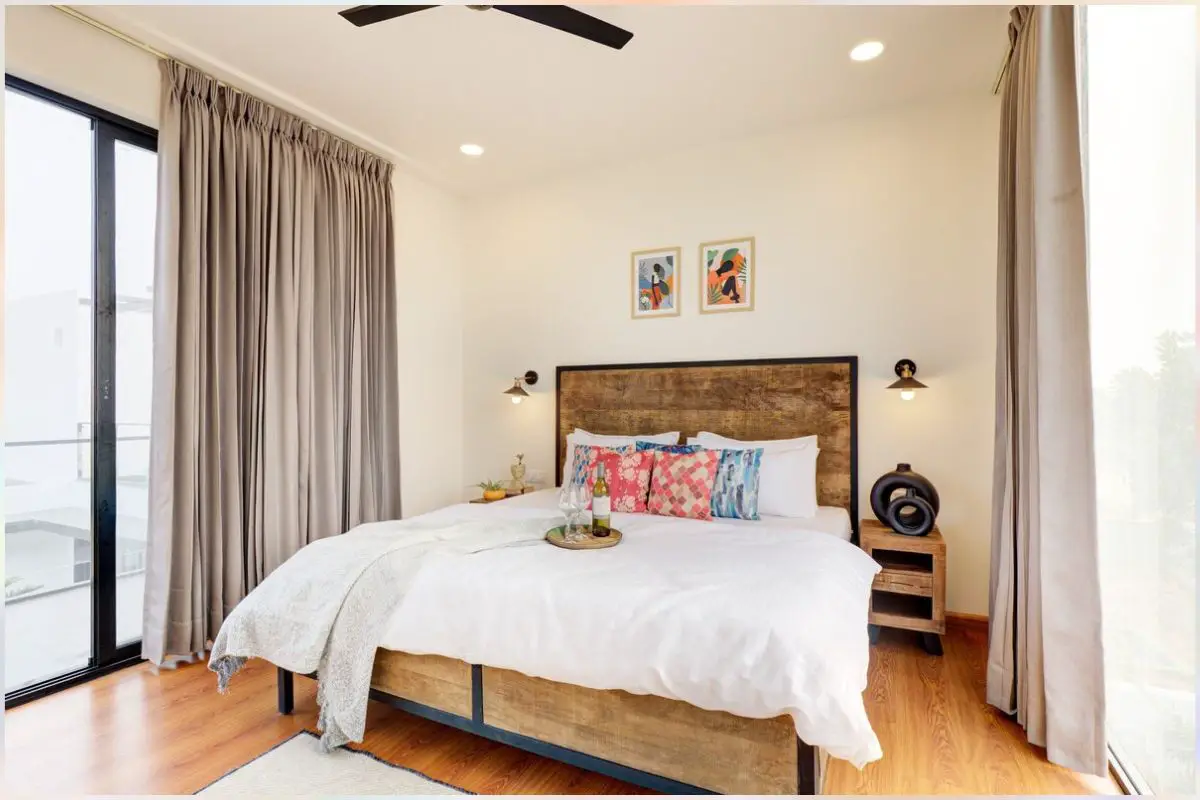 The villa has three bedrooms, each with a luxurious en-suite bathroom, the most natural Mango-Wood furnishings, and the most stylish architecture. Floor-to-ceiling windows also provide a magnificent view of the beautiful pool and the surrounding landscape.
Everything you'll need, including an air conditioner and television, is provided in the rooms, ensuring that you can immediately unwind and feel at ease.
It is the perfect place where you can choose to take a break from tiring working days and have some personal space when you need it. If you want to wake up and start your day, only jump thoroughly from your bed into the refreshing pool!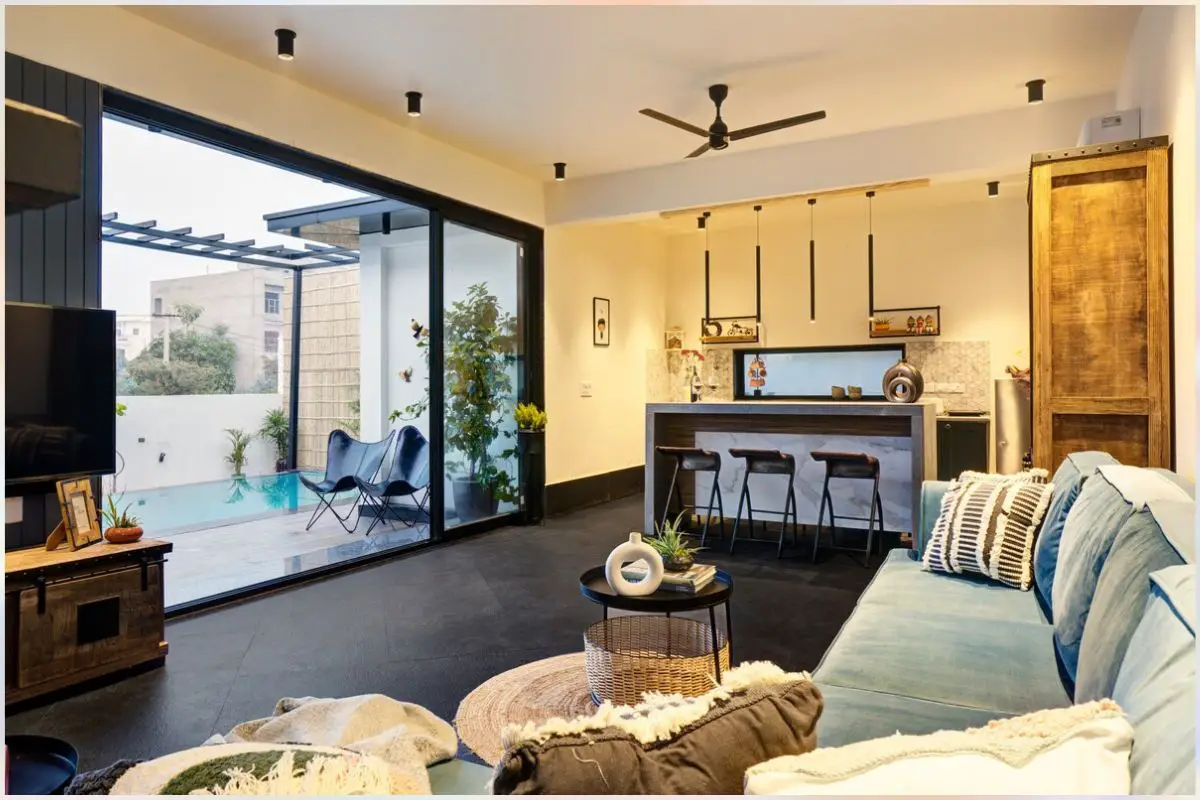 The Kitchen Area in Hanging Villa
The kitchen is fully equipped and invitatory to cook, prepare drinks, juices and so on. In addition, the kitchen is connected to both the dining area and the indoor lounge area of this incredible villa.
You can be sure that you will have enough space to socialize and spend time with your friends or family alongside a relaxing view of the pool area.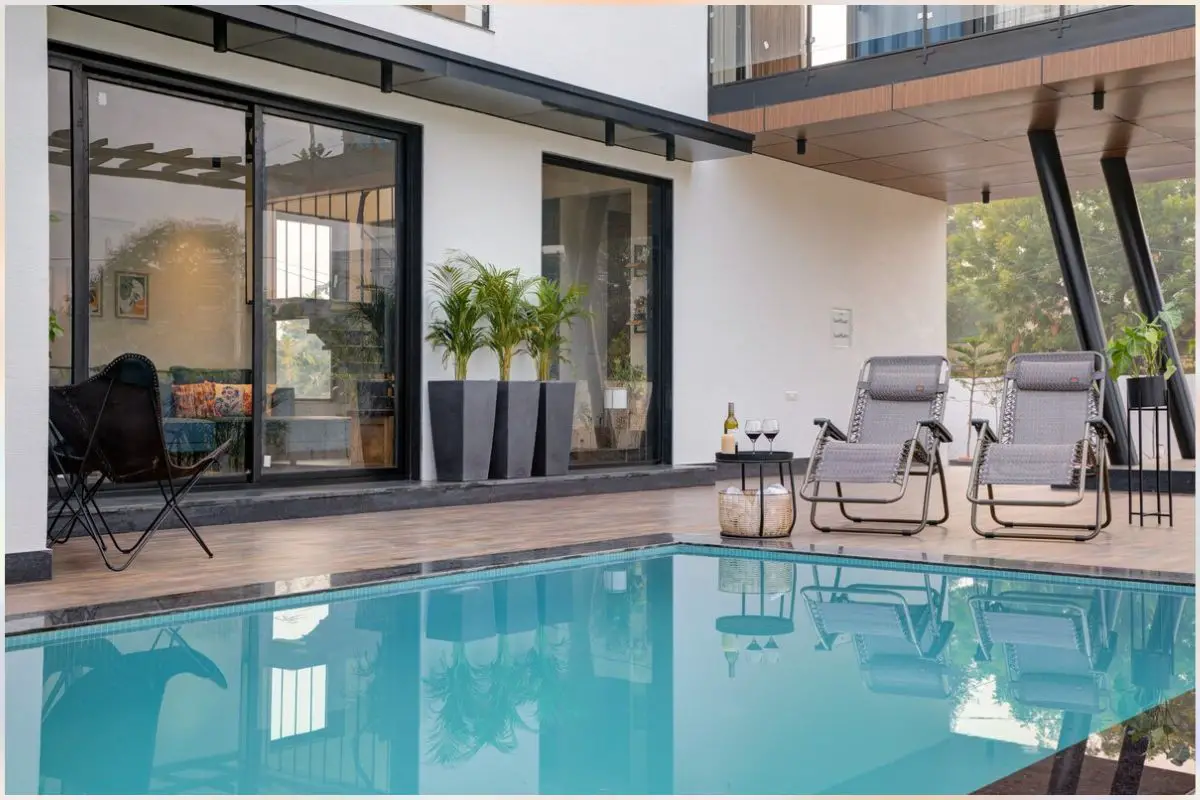 Moreover, the supremacy of this hanging villa is the chic outdoor lounge area. Since it is designed as sunken into the pool, it gives the vibe of a seaside. It will undoubtedly become your preferred location to unwind, read, or have a good time. As a result, you can feel like you are in the Maldives, in the middle of India.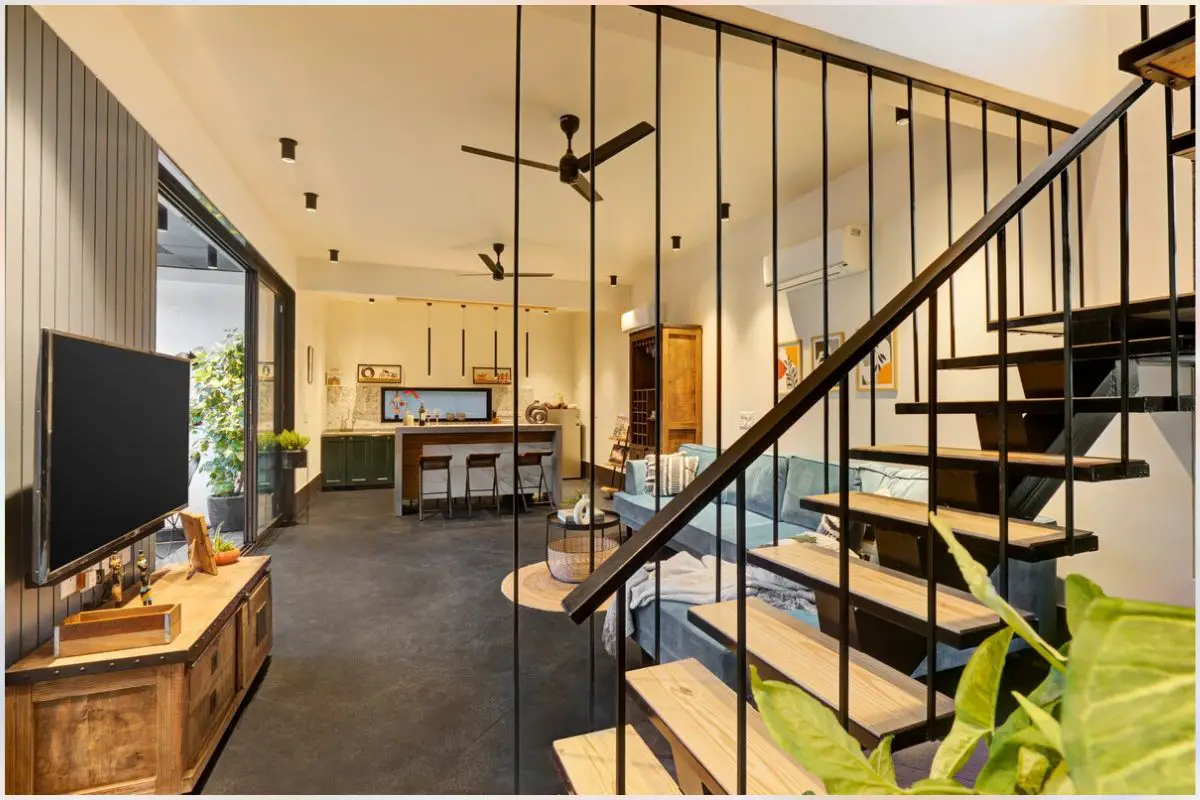 Opportunities of the Living Room of The Container Villa
Undoubtedly the most significant part of a lovely holiday is a living room with everything you need. Imagine a living room that offers you the best facilities and good services to make you feel comfortable. The living room of this villa has all the features you need.
The living room services that The Hanging Villa offers and that we are sure will enchant you are as follows:
• Seating capacity for around ten people.
• High-speed Fiber Wi-Fi.
• A 4K LG 55 Inch TV with gratis Netflix, Disney, and Hotstar.
• Large glass gates and windows provide an enormous view of the pool.
• A Soundbar from Samsung with a wireless subwoofer.
Thus, you can have a wonderful holiday with the above-mentioned possibilities.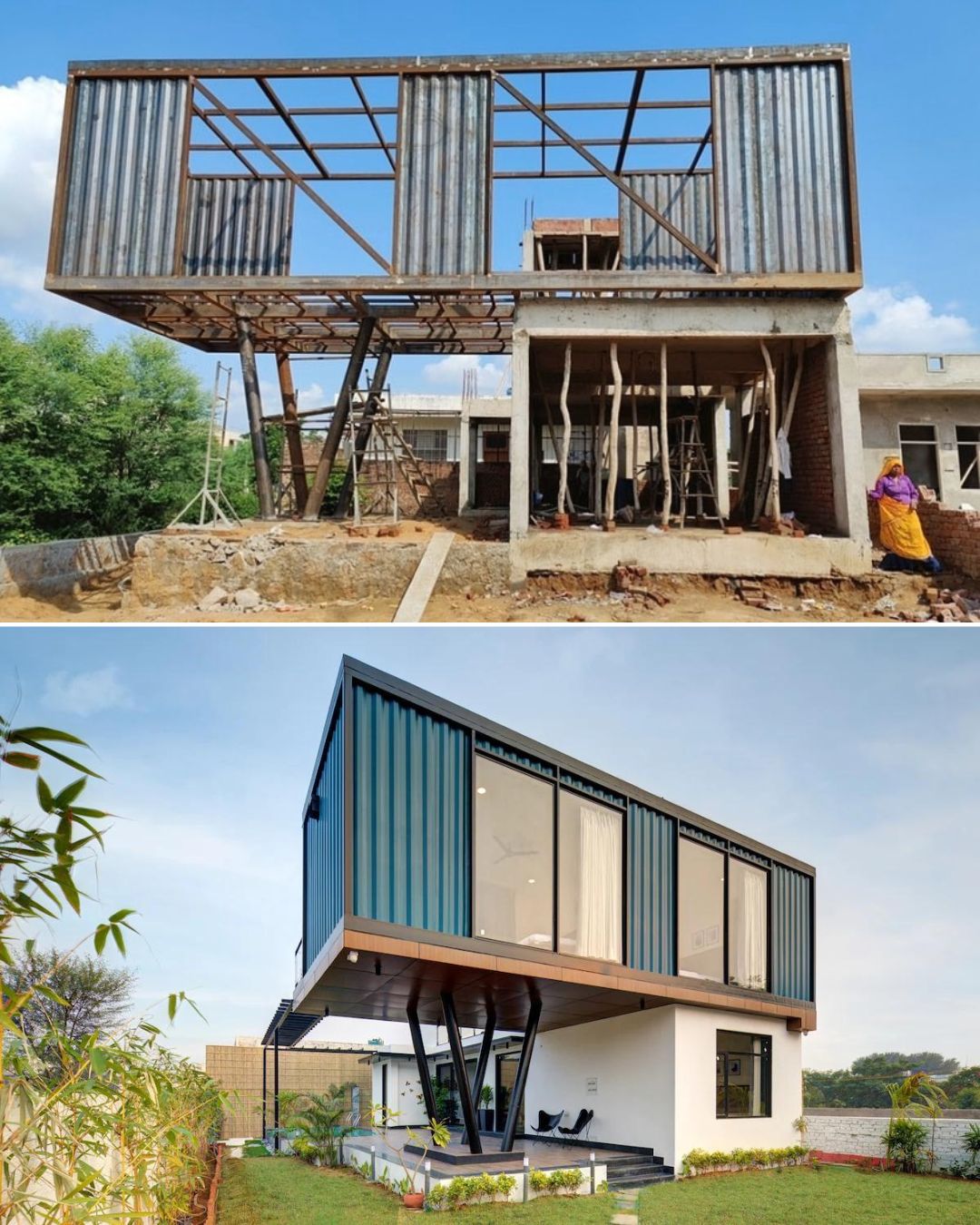 Location of The Hanging Villa in Jaipur
The villa is ideally close to the airport, at around 15 minutes, and the city center, at about 20 minutes. You will have a peaceful holiday time without hesitation because of the safe neighborhood.
Additionally, the area has a ton of restaurants and shops. Thus, you do not have to travel for a long time to go out to dinner, and you can enjoy the magnificent view of India.
Luxurious Container Villa in Jaipur, Rajasthan, India is a prime example of how used shipping containers can be used to create unique and alternative living spaces. This shipping container house was built using recycled shipping containers, and it features all the amenities one would expect from a luxury home, including a private pool and lush gardens.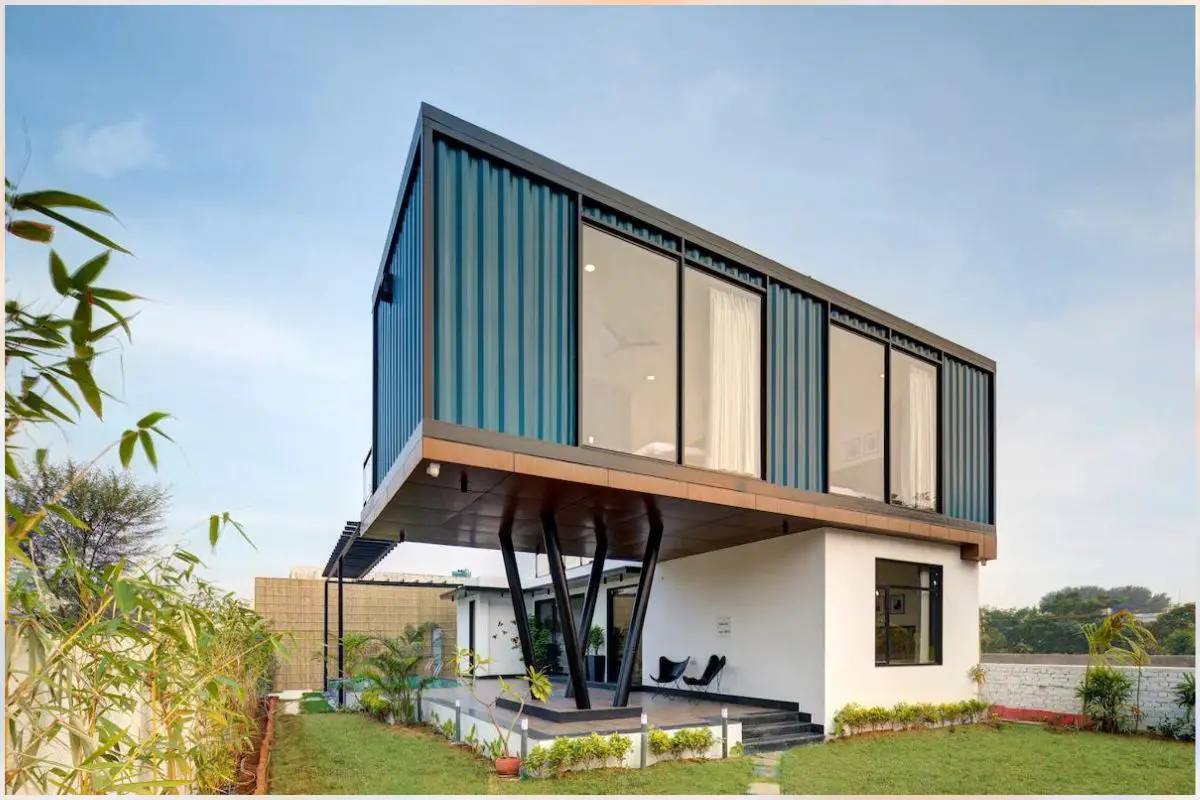 If you're thinking about living in a shipping container home, be sure to check out our huge selection of designs for inspiration. You're sure to find something that suits your needs and taste.
So if you're interested in learning more about shipping container houses, be sure to check out the Living in a Container today! What are your favorite shipping container homes?
Follow Living in a Container on Facebook, Instagram and Pinterest for more stories like this. If you have a story to share, email us at [email protected].